Pest Control in Texarkana, TX
Your home should be a relaxing place to come back to after a long day. But, when pests start taking up residence, your home can feel uncomfortable. When it comes to pest control, Texarkana residents trust the experts at ABC Home & Commercial Services to get rid of these annoying pests and keep them away.
Effective Pest Control Solutions
For over 70 years, ABC has been providing pest control services to homes. We have found that using the principles of Integrated Pest Management (IPM) is the best way to control pests while being conscientious of homeowners' living spaces. Additionally, we've developed an intensive training program based on this knowledge and use it to train all employees who treat homes with pesticides.
Our Signature Service includes:
examining your property to note any features or attributes that may make you more vulnerable to a pest infestation;
an application of a preventative product, if needed;
administering a targeted product along the exterior of your home to make a barrier against pests;
installing copper wool to prevent pests from entering your home through any cracks or crevices;
applying preventative products around weep holes, air conditioning lines and other potential pest entry points and
an assessment of your attic and crawl space to determine if you will need any additional treatments.
Our commitment to quality is why we are a QualityPro accredited business. In order to maintain this credential, our hiring process is rigorous and thorough. This includes driving record checks, drug tests and background checks on all applicants as well as regular training for all of our team members.
The ABC Process
1. Contact ABC
When you contact us, we will schedule an inspection to get an understanding of the problem. In some cases, we can give you a quote over the phone.
2. Get An Estimate
If you have an inspection, we will send you a custom treatment plan and estimate afterward. Once we get your approval, we will schedule your treatment.
3. Treatment
We will come to your property and treat for pests in common hiding and nesting areas. Over time, you will start seeing less and less pest activity.
4. Prevention
Customers with our ongoing pest management services will receive periodic retreatments to prevent the return of the most common pests in our area.
We provide free pest inspections and estimates to create custom treatment plans based on your specific issue. In some cases, we can even offer an estimate over the phone. If we decide it would be best to inspect the pest problem first hand, we will schedule a time for one of our inspectors to meet you at your home.
If we determine that an in-person inspection makes the most sense for your situation, an ABC pest control professional will meet you at your home to:
inquire more about what you've been experiencing;
inspect your property to locate potential pest entry points, pest hiding spots and any pest-related damage;
determine if there are any environmental factors or structural issues that may be making your property more susceptible to a pest infestation and
answer any questions you may have about the pest problem or our treatment process.
After your inspection, our specialists will provide you with a detailed estimate. Our team of experts can start treating the pests in your home or business after we receive approval of our estimate.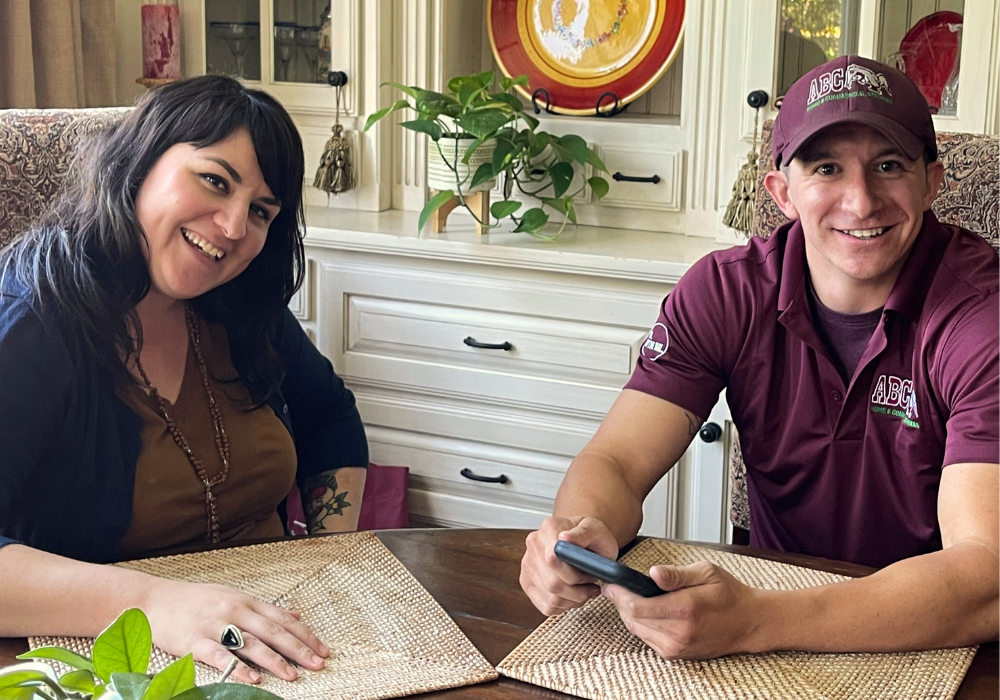 Get Started
We offer a full range of pest control services.
We frequently hear from our customers that they appreciate our strict hiring processes. One way we do this is by drug testing and background checking every applicant before they join our team. Before our specialists go on a service call, they have to complete our rigorous in-house training.
Additionally, as a family-run business, one of our most important values is that we treat our customers' homes as if they were our own. That way, Texarkana residents can spend more time at Holiday Springs Water Park, Ace of Clubs House or playing disc golf at Spring Lake Park.
Frequently Asked Questions
What can you tell me about how friendly the products you use are for my pets and children?
Our team of professionals is here to ensure the highest quality service for your family. At every initial inspection, we determine the lowest concentration of chemicals to use that will still be effective in treating infestations. If you have any more questions about the products we choose or our process, our team members will be happy to answer them.
How often does ABC need to treat my home?
Your pest control specialist will determine the number of treatments needed to effectively reduce pests on your property. Usually, the number of treatments we recommend depends on a few factors. The main ones are the type of pest you're dealing with and the extent of the infestation. We also take into account environmental factors, structural issues and any unique challenges that may make your home more attractive to pests.
We also provide ongoing preventative treatment plans to our customers that want to prevent future problems. This plan keeps pest populations low throughout the year. We can even provide outdoor-only treatments, so you can be at work or running errands while our specialists work.
Get Started
We offer a full range of pest control services.
Additional Pest Control Service Areas in Greater Dallas
ABC serves many surrounding communities, including, but not limited to:
What Our Customers Are Saying
"We have used ABC Commercial Services for a number of years. Our current technician Hunter Johnson is doing an excellent job responding to customer requests and he is very thorough in his twice a month visits to our village. We have had several occasions to call technicians this past year on urgent matters. They have always responded in a timely manner. It is a big job to handle a Village of 128 units. ABC has so far met the challenge."
"Hunter is the BEST SERVICE TECH EVER!! Extremely professional, knowledgeable, reliable, and responsive. His 5 star service has made me an ABC client for life! Thank you for all your help!! Absolutely Exceptional!"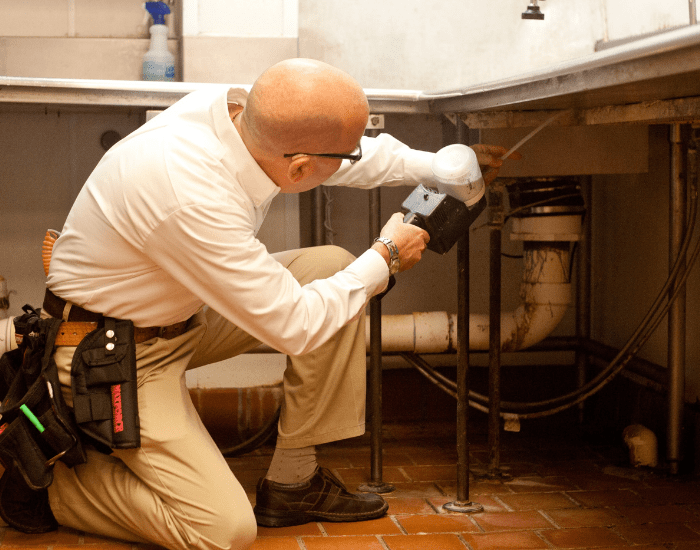 Need Pest Control For Your Business?
We understand that businesses have different needs than residences. That's why we have specially trained technicians who can service your business.
ABC's Complete List of Home Services in Dallas
Why deal with multiple service providers when ABC can do it all?