Plumbers in Mesquite, TX
As homeowners, unfortunately, many of us find ourselves confronted with a plumbing problem at some point. When your toilet is clogged or you have a leak, hiring a licensed plumber here in Mesquite is often the wisest course of action. What some of us don't realize is that an experienced plumber can often save you time and money on smaller repairs. No matter what time of day, or what kind of emergency, homeowners can turn to ABC Home & Commercial Services for all types of plumbing repairs, as well as maintenance and installations.
Expert & Reliable Plumbing Services
Whether you have a problem with your toilet, sink, tub, shower, drain, faucet, water heater or garbage disposal, ABC can help. Our licensed plumbers are also happy to help with any plumbing installation or maintenance services.
You can rely on our licensed plumbers to:
Repair any leaking faucets
Unclog stubborn blockages in drains and toilets
Fix and perform needed maintenance on your garbage disposal or water heater
Install new fixtures that are more water-efficient, such as toilets, faucets, showerheads, pipes, fixtures, conventional or tankless water heaters and garbage disposals
Adjust your water heater temperature
Improve water quality
Prevent water waste and high water bills by fixing little things that could turn into big problems down the line
Make any needed adjustments to your sprinkler system
Fix any leaking plumbing components to prevent water damage
After using our services for large repairs and installations, homeowners often opt-out of going the do-it-yourself route for smaller repairs and maintenance and rely on us instead. Hiring a licensed plumber for even smaller plumbing projects can take one more thing off your to-do list and can be less time-consuming than trying to learn about the complexities of plumbing yourself.
When you decide to install newer plumbing components, you're not only updating the look of your kitchen or bathrooms, but you'll also be cutting down on your monthly water bill, as newer components are often more efficient.
The ABC Process
1. Contact ABC
When you contact us, we will schedule a service call to evaluate the problem. For emergencies, we will send a pro to your home as soon as possible.
2. Get An Estimate
We'll provide you with an estimate for all needed services. Once we get your approval, our pros will get right to work.
3. Perform Services
We will work quickly to perform the desired services. At the end of your service call, we'll update you on what we did and any other needed follow-up.
4. Comfort Guarantee
If you are unhappy with our work, let us know and we will send someone back to your home to make things right at no additional cost.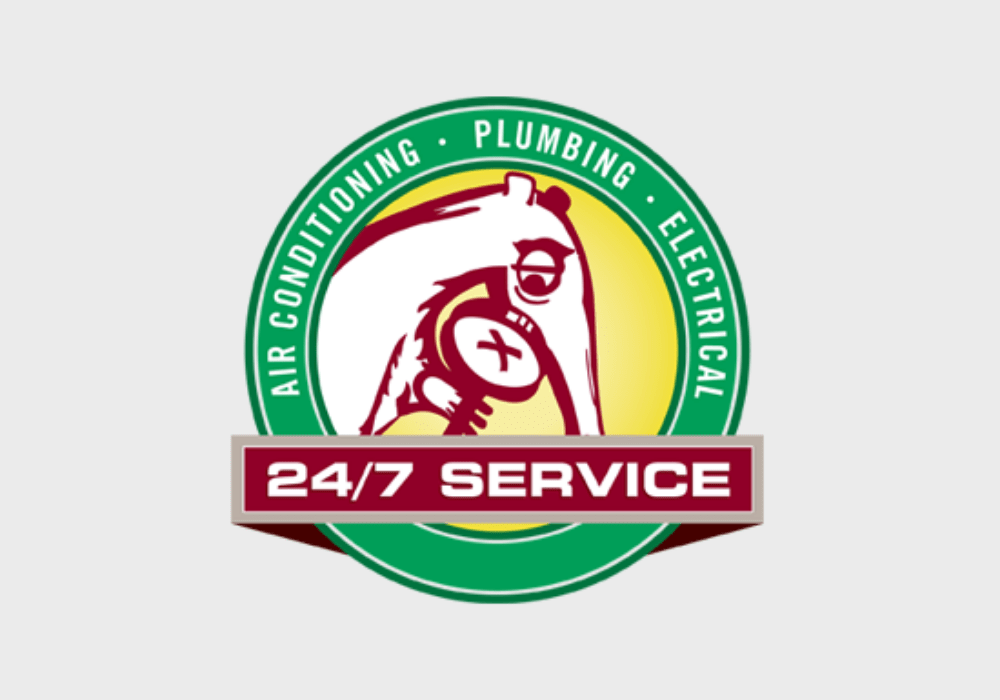 24/7 Emergency Service Available
Plumbing problems never come up at a convenient time, which is why ABC offers 24/7 emergency plumbing services. If you're experiencing a plumbing problem that requires immediate attention, give us a call and we will send a licensed plumber to your home as quickly as possible.
On the other hand, some plumbing problems aren't dire. When this is the case, we will schedule a plumber to come to your home at our soonest availability.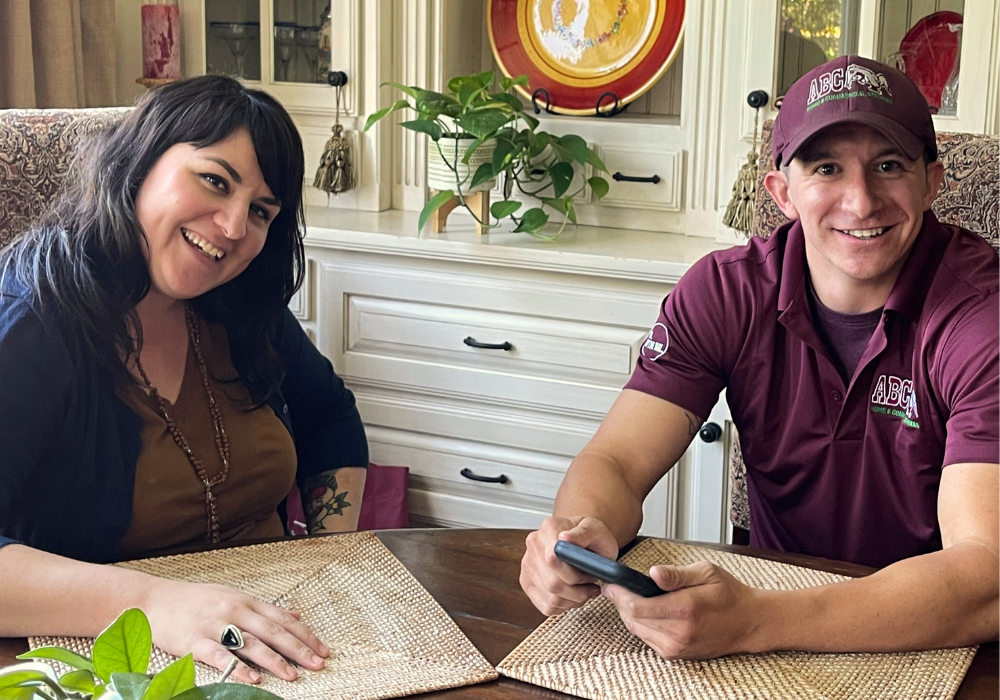 Get Started
We offer a full range of plumbing services.
The plumbers at ABC are licensed, as well as trained in-house to supplement what they have learned while obtaining their license.
ABC's Warranties & Guarantees
ABC offers a one year warranty, so if you are unhappy with the labor or parts that have been provided, give us a call. We would be happy to send someone to your home to make things right, for no additional charge. We will also honor any manufacturer warranties.
On rare occasions, one of our licensed plumbers will come across a plumbing problem that ends up being a bigger headache than originally expected. When this happens, your plumber will present you with an updated estimate for this expanded scope of services. Upon your approval, we can work to resolve all of the issues at once.
Frequently Asked Questions
What could be causing my water bill to increase?
Many times, it's the small plumbing problems around our home that we've learned to tune out that lead to a slow but steady increase in our water bill. For example, a leaky faucet can waste as many as 300 gallons of water in a year, and your running toilet can result in a $100 increase in your bill. Another common culprit is a leaking faucet located outside of the home. Because this leak is out of sight, many homeowners don't realize they have a problem until they get their next monthly statement. Also, if you are trying to troubleshoot the issue on your own, check inside your toilet's tank to ensure you don't have a damaged flapper.
Unfortunately, not all plumbing problems are easy fixes, like what we have mentioned above. Sometimes, a drastically higher water bill is the result of a more severe plumbing problem, like, for example, a slab leak. Over time, corroded copper pipes can result in a leak under the foundation of your home. If your home has a musty smell, if there is moisture under your floor or if you're finding out of the ordinary puddles of water around the perimeter of your home, you may have a slab leak. Slab leaks are not only an issue because of the water damage they can cause, but the excess moisture in the soil is something that attracts pests, such as termites.
To be safe, it is always good to call in a professional plumber to pinpoint the cause of your increased water bill. It can not only save you money, but it can also potentially protect you from a bigger, more expensive problem in the future.
Can your plumbers install new equipment?
Although the majority of our calls involve fixing plumbing components, our plumbing team is fully equipped to install new components as well. We've heard the story many times before—you were eager to install your new plumbing equipment, and then weeks go by and it's still sitting in the box, collecting dust. If this describes your situation, you are by no means alone, especially if the installation process was a lot more complex than you had originally thought. That's why many of our customers rely on our plumbers to install a new faucet, sink, garbage disposal, water heater, showerhead, drain, toilet or any other plumbing equipment they have purchased.
Why should I choose ABC for my plumbing needs?
ABC continues to be a popular choice for plumbing, as well as many other home services in Mesquite, due to the high-quality work of our pros. Our plumbers can answer any of your questions and handle all your plumbing problems. In addition, all of our team members are drug tested and checked for criminal history before getting hired, so you can feel safe having ABC in your home. Lastly, one of our values is treating your home as if it was our own, so we will always be mindful and leave your home in the same condition as we found it.
Get Started
We offer a full range of plumbing services.
Additional Plumbing Service Areas in Greater Dallas
ABC serves many surrounding communities, including, but not limited to:
What Our Customers Are Saying
"We have used ABC Commercial Services for a number of years. Our current technician Hunter Johnson is doing an excellent job responding to customer requests and he is very thorough in his twice a month visits to our village. We have had several occasions to call technicians this past year on urgent matters. They have always responded in a timely manner. It is a big job to handle a Village of 128 units. ABC has so far met the challenge."
"Hunter is the BEST SERVICE TECH EVER!! Extremely professional, knowledgeable, reliable, and responsive. His 5 star service has made me an ABC client for life! Thank you for all your help!! Absolutely Exceptional!"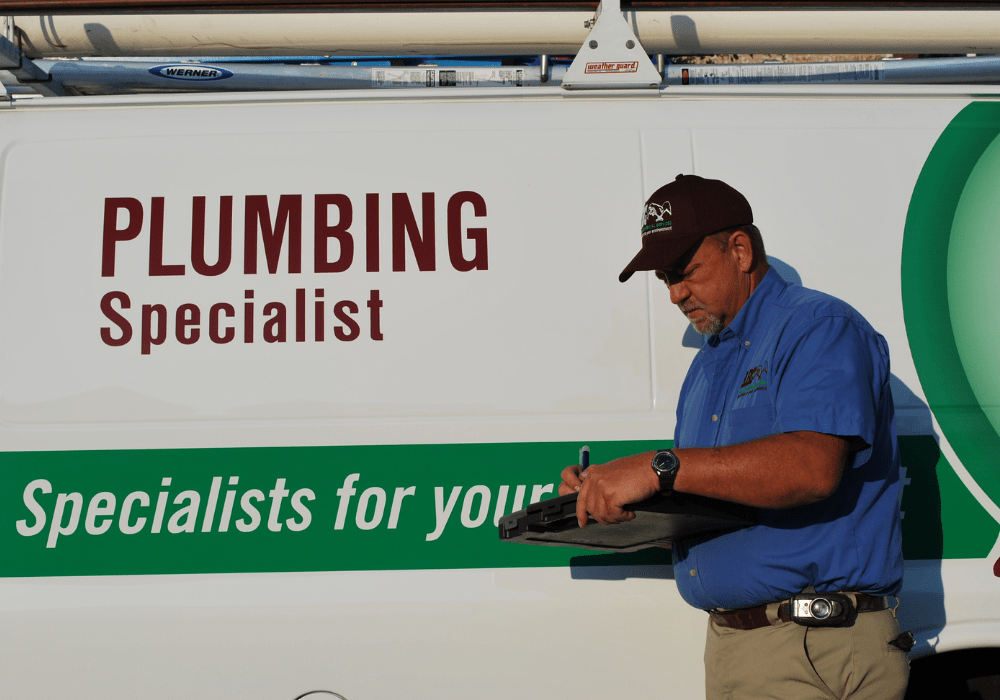 Need Plumbing Services For Your Business?
Don't let a plumbing problem slow your business down. We offer plumbing repair, replacement and installation services for commercial properties.
ABC's Complete List of Home Services in Dallas
Why deal with multiple service providers when ABC can do it all?