Bed Bug Exterminator in OKC
As one of the largest and fastest growing cities in the country, Oklahoma City has seen a surge in bed bug populations that mirrors nationwide trends. Bed bugs are notoriously difficult to control without the help of a professional, since these tiny bugs fit into the smallest cracks and are most active when we are sleeping. When it comes to choosing a bed bug exterminator in OKC, homeowners count on ABC Home & Commercial Services to quickly determine the severity of an infestation and implement an effective treatment plan.
Bed bugs are experts at concealing themselves. These tiny creatures spend the majority of their lives tucked into the narrowest cracks and crevices around your bed and other areas we rest, including in the folds of your sheets and in and around your mattress, box spring, pillows, cushions and blankets. Once a population becomes established, these pesky pests can move into other parts of your home, hiding in and around your nightstand, baseboards, wall outlets and even within your picture frames.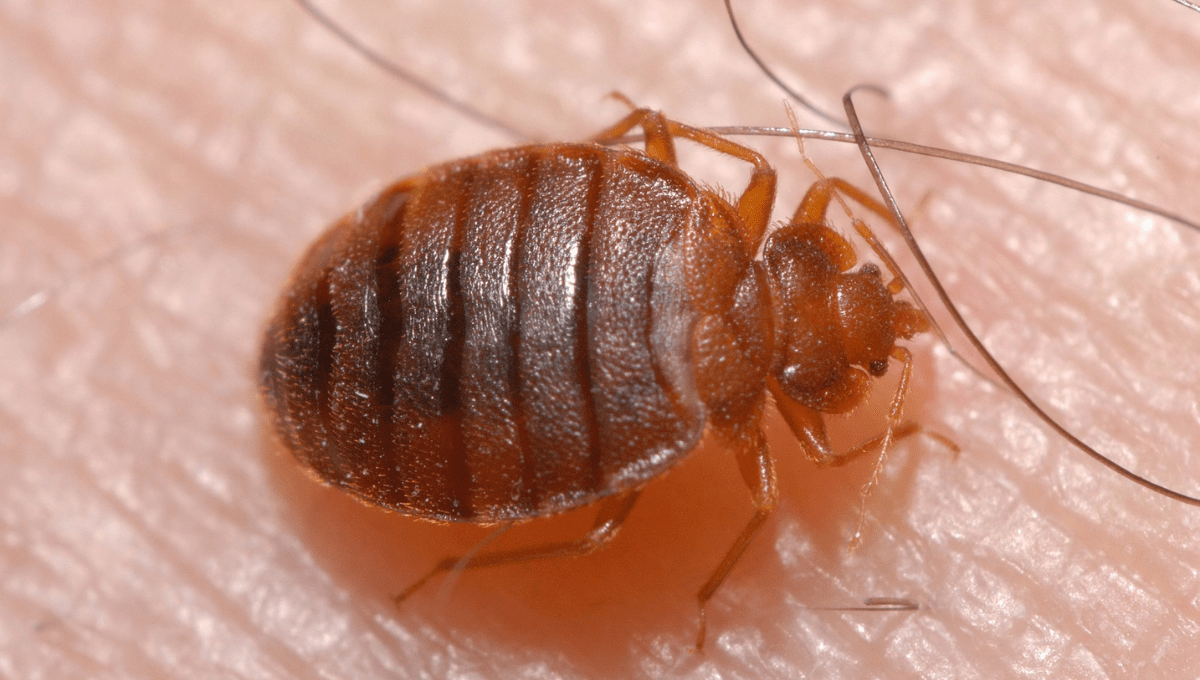 One of the challenges about a bed bug infestation is that these pests can easily return, leading to a reinfestation. That's why our treatment methods address not only the current bed bug population, but also how the problem originated. With the help of ABC's knowledgeable experts, you can protect your home from the next generation of bed bugs and avoid future infestations.
Our experts use a several primary techniques to get rid of your bed bugs:
Spot treatments to target known bed bug-infested parts of your home, plus other potential problem areas
Broader treatment products to prevent bed bugs from becoming established in other parts of your home
Once the living bed bugs and their eggs are eliminated, we can work with you to keep your home bed-bug free through a variety of methods, which may include adding encasements to your mattress, box spring and pillows; washing all your linens in hot water; checking second-hand furniture, clothing and bags before they enter your home and keeping clutter to a minimum.
The ABC Process
1. Contact ABC
When you contact us, we will schedule an inspection to get an understanding of the problem. In some cases, we can give you a quote over the phone.
2. Get An Estimate
If you have an inspection, we will send you a custom treatment plan and estimate afterward. Once we get your approval, we will schedule your treatment.
3. Treatment
We will come to your property and treat for pests in common hiding and nesting areas. Over time, you will start seeing less and less pest activity.
4. Prevention
Customers with our ongoing pest management services will receive periodic retreatments to prevent the return of the most common pests in our area.
Since bed bugs are most active at night when we are sleeping, we often need to look for other signs these pests have made your home theirs. You may have a bed bug problem if you notice:
Pale yellow exoskeletons or tiny eggs in bedrooms and living rooms.
Dark red or rust-colored stains left behind on sheets, beds and comforters. Bed bugs leave these stains after feeding on our blood.
Living bed bugs. Beds bugs are oval-shaped, flat and about the size of an apple seed.
In addition to these signs, perhaps the most obvious indication you have bed bugs are the red, itchy bites you might find on your arms, face and hands after waking up in the morning. While these bites are painful for many of us, not all people react to bed bug bites. Since bed bug bites can often be confused other types of insect bites, enlisting the help of a professional is particularly important to confirm it's bed bugs that have infested your home and to determine how to best eliminate your bed bug population.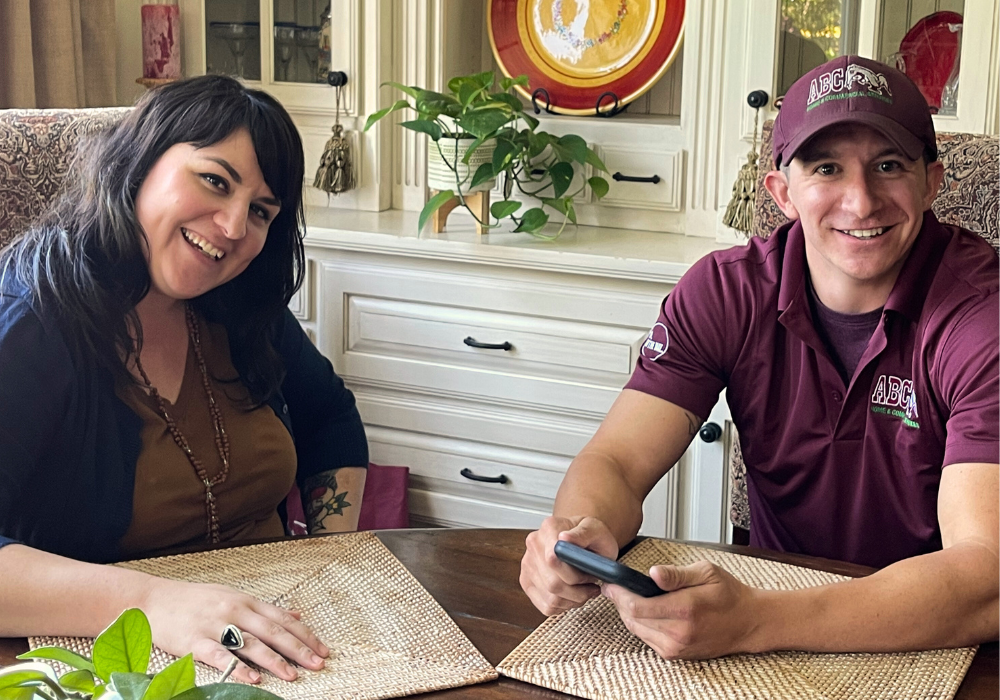 Get Started
We offer a full range of pest control services.
Each pest problem we treat is different and requires a unique approach to be effective, particularly in the long term. That's why ABC provides you with a free inspection and a customized, no obligation treatment plan.
During your free consultation, a trained inspector will meet you at your home. This team member will ask you a series of questions to gather more information about the severity and extent of your problem. Then, the inspector will conduct a preliminary assessment of your home to confirm the presence of bed bugs and to pinpoint problem areas. Once the inspector has gathered all the necessary information to create a list of recommended next steps, you will have the opportunity to ask any questions you might have about different treatment options and what would be most appropriate for your situation.
After you have had the chance to review and approve your free, no-obligation estimate, your first scheduled treatment can begin.
Frequently Asked Questions
How quickly can you start working on my bed bug problem?
We understand that a bed bug infestation usually exerts a significant emotional toll on a household. That's why we do our best to get you on the schedule within 24 hours of reaching out to ABC. We'll arrange for a trained inspector to visit your property to provide you with a free estimate for recommended services. We can get started as soon as you approve our suggested treatment plan.
Where are the places bed bugs hide?
Your home provides countless places for bed bugs to digest their last blood meal and remain protected until the next feeding. Some of the areas which bed bugs can hide include:
In the smallest cracks on your bed frame and headboard
Near the tag, seams and piping of your box spring and mattress
Between the seams or cushions of your couches and chairs
Inside of your curtain folds
Inside your dresser, between drawers
Inside of appliances and your wall outlets and plates
In the joint between the wall and ceiling
What can I do to keep bed bugs from coming back?
Bed bugs can become a nightmare for homeowners, because once these pests find their way inside your home, they are extremely challenging to remove without the intervention of a pest professional. To make matters worse, bed bugs can survive up for months without a blood meal. This means a bed bug can hide within your walls for quite some time undetected before crawling out at night and biting you while you are sleeping.
One of the most common ways bed bugs make their way inside a home is in a piece of luggage or bag that you have brought back from a trip. The next time you travel, check a hotel room for bed bugs by looking closely at the sheets for dark red blood spots and checking in and around beds and sofas with a flashlight for any signs of bed bug activity.
Keeping luggage in your garage after a trip and putting clothes directly into the washing machine with hot water can prevent live bed bugs from making their way inside.
To protect yourself against an infestation, carefully inspect any second-hand items you might have purchased before entering your home. Inspect your clothing, purses, coats and furniture closely for droppings or blood spots that might indicate the item is infested.
Are your treatments friendly to my pets and children?
At ABC, the well-being of your family is our top priority. That's why we only use products in your home that we would use in our own home. We choose products which are effective while being low-impact. In addition, our technicians are trained to very carefully apply any chemical products formulated for residential use in small amounts.
Customers with any concerns about the products we use can ask our pest specialist for additional information. We are more than happy to answer any questions you might have and address your concerns.
Can you handle bed bug problems in commercial facilities?
Bed bug infestations tend to be concentrated in areas with large numbers of people living and working in close proximity, including hotels and even call centers. Our team of commercial pest specialists is especially well-versed to handle the unique challenges of bed bug control in these types of environments.
Get Started
We can create a treatment plan that targets these pests, so you can have peace of mind.
More Pest Control Solutions in Oklahoma City
What Our Customers Are Saying
brandon townley
4/14/2021
"I have been in the Food Industry for 20 years and have required the services of Pest control at all of my facilities. In 20 years I have never received the type of service from a pest control company like I have since coming to Oklahoma and working with ABC Home and Commercial Services. I have a food safety audit coming up and Clayton Schiegg was out at my facility one day after I contacted them. He was attentive to my needs and I felt like food safety was just as important to him as it is me. He spent three hours with me going over my records and walking/inspecting the facility to make sure I was audit ready. Clayton also had a tech out the next day to make sure I had working apparatuses. Highly recommend ABC for your commercial and residential needs, you will not be disappointed, nor will you have a pest problem. Brandon T"
"Lindsay was great as the arrangements were made for the service at our house. She was both professional and pleasant. The tech that came, Will, was great! He explained what he was doing and told us what we needed to do in regard to our pantry moth problem. Great service by everyone!"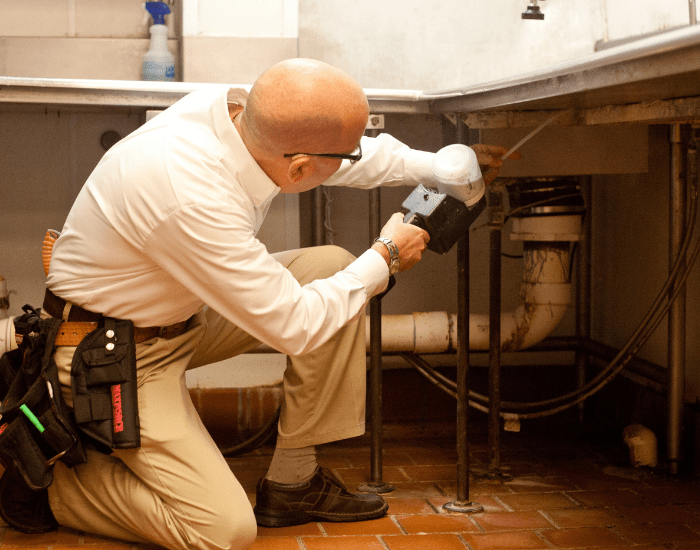 Need Pest Control For Your Business?
We understand that businesses have different needs than residences. That's why we have specially trained technicians who can service your business.