Cockroach Exterminator in OKC
It can be quite a shock when you flick on the lights in the middle of the night and spot a cockroach. To make matters worse, these pests can transmit diseases, contaminate food, damage our belongings and leave behind a foul smell. If you're in search of a reliable cockroach exterminator in Oklahoma City, you can turn to the professionals at ABC Home & Commercial Services. Our experienced technicians will make sure you won't have any more late-night run-ins with these pesky pests.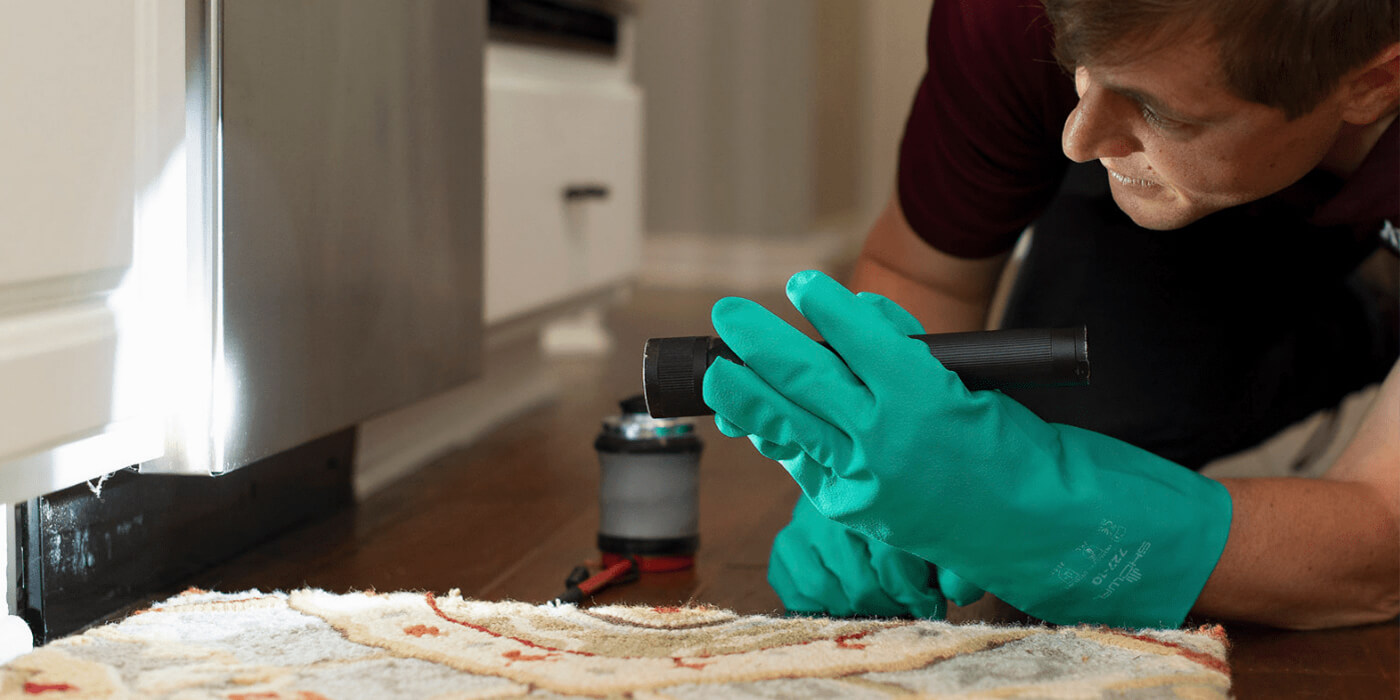 The two most common species of cockroach Oklahoma City in residential areas are the German cockroach and the American cockroach. Each type of roach has different habits, making it necessary to create treatment plans that are tailored to the species which has invaded your space.
German Cockroach Control
The German cockroach is smaller than the American roach, so spotting one might not be quite as alarming. Unfortunately, German roaches are more likely to infest our homes. With this species, ABC uses a two-fold approach that halts the reproductive cycle and eliminates adult roaches.
As a first step, your ABC technician will apply a non-repellant pesticide around the areas where you have noticed roach activity and other areas these pests are commonly found. When these creatures scurry through the pesticide, they unknowingly bring the product back with them to the nest. The pesticide then spreads to other roaches, altering the reproductive cycle so no eggs hatch. We will also strategically place bait systems around your property to kill adult roaches.
Keep in mind that in order for the bait systems to be effective, German cockroaches must not have any other readily available food source. This means you have to do your part by regularly taking out the trash, putting food in tightly sealed containers, wiping down surfaces after using them, sweeping and mopping your floors, tidying up any clutter and clearing dishes and putting them in the dishwasher shortly after use. With German cockroaches, we often have to treat a property multiple times because, like many other types of roaches, these pests are prolific breeders and can survive off nearly any organic matter.
American Cockroach Control
While the American cockroach is much bigger, these creatures would prefer to live outside rather than in your home. So, why do we find them indoors? It's often by accident when a roach finds a small crack near windows or doors. Due to their preferred habitat, we focus on repelling American roaches and then putting in measures to keep them in their natural habitat.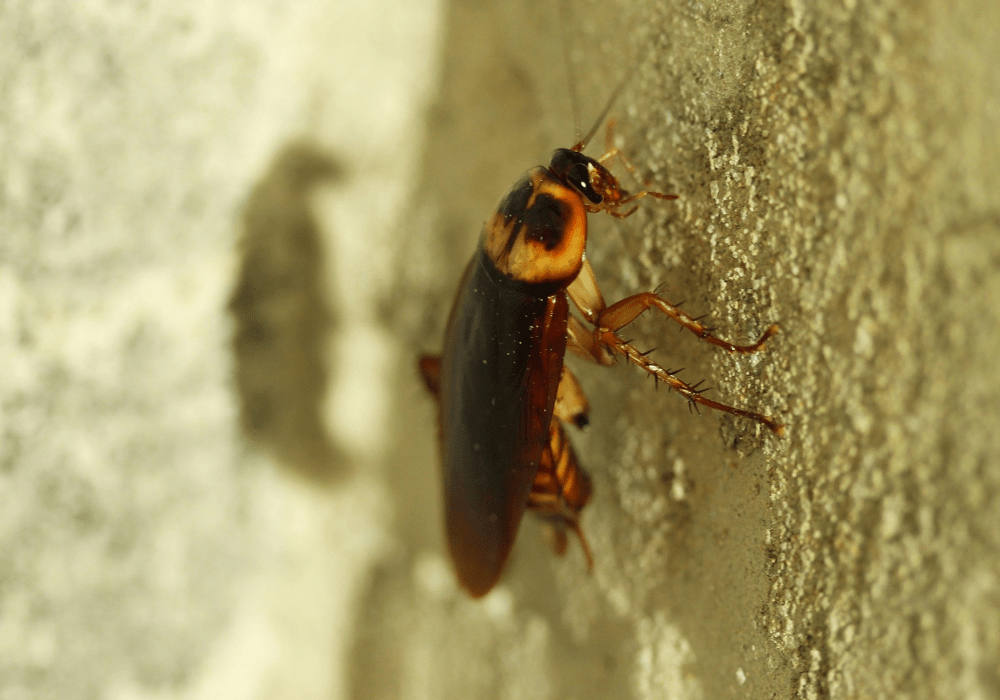 To begin treatment, your ABC technician will apply a repellant throughout your home to encourage these pests to stay outside. Then we will seal off any potential entry points these pests could've used to gain entry to your home.
No matter what species of cockroach you have, the best way to prevent a new generation of roaches from coming on to your property is to eliminate sources of excess moisture and to keep your home and yard clear of clutter. We also offer ongoing preventative treatments for added reassurance and because of the seasonal nature of many pest problems.
The ABC Process
1. Contact ABC
When you contact us, we will schedule an inspection to get an understanding of the problem. In some cases, we can give you a quote over the phone.
2. Get An Estimate
If you have an inspection, we will send you a custom treatment plan and estimate afterward. Once we get your approval, we will schedule your treatment.
3. Treatment
We will come to your property and treat for pests in common hiding and nesting areas. Over time, you will start seeing less and less pest activity.
4. Prevention
Customers with our ongoing pest management services will receive periodic retreatments to prevent the return of the most common pests in our area.
At ABC, we understand that if you've had one too many encounters with roaches in and around your home, you probably want to get a professional to come promptly to see if you have an infestation and to begin treatment. If you find yourself in this situation, just reach out to us and we will put you on the calendar for an inspection as quickly as possible. Sometimes, we can even give you an estimate over the phone.
When you connect with ABC about your roach problem, we will either provide you with an estimate over the phone or set you up with a complimentary inspection to get more in-depth information about your pest problem. If you end up having an inspection scheduled, you can expect that during the visit, one of our highly trained pest control specialists will:
Ask you about where you've been seeing signs of roach activity or the roaches themselves
Conduct a preliminary assessment to locate roach breeding and nesting grounds, as well as any potential entry points these pests could've used to gain access to your home
Determine which species of cockroach you have on your property
Answer any questions you may have about the pests, our treatment options or our protocols
At the end of this in-person visit, we will provide you with a pest control treatment plan that is customized to your property and pest problem. Once we have received your approval, we will put your first service call on the schedule.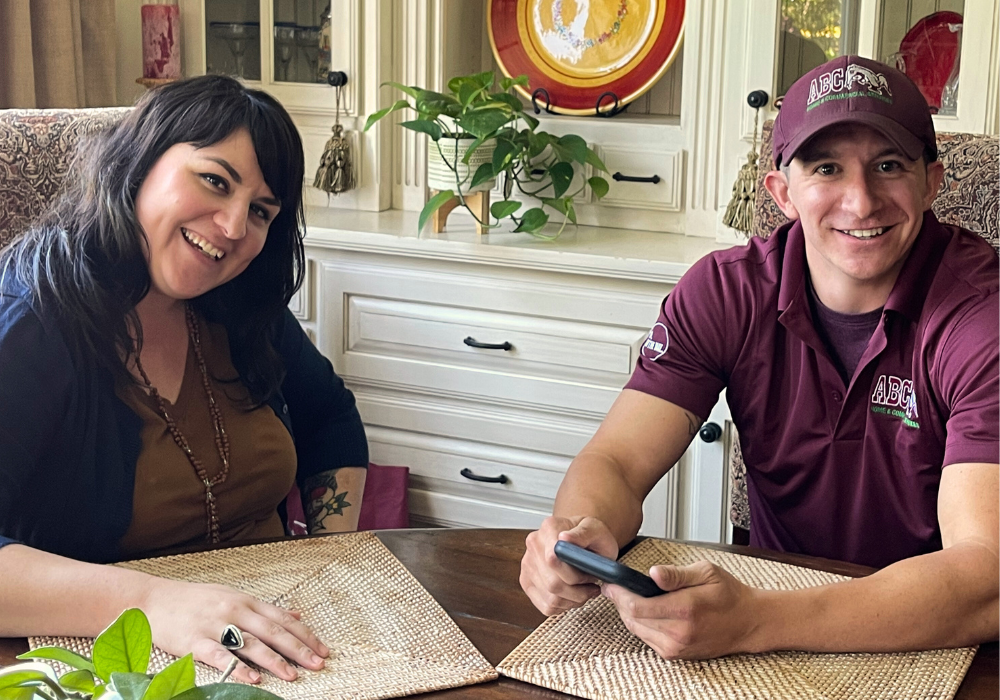 Get Started
We offer a full range of pest control services.
ABC has been controlling roach and pest populations for homeowners and business owners for decades. We understand the importance of feeling comfortable with a pest control specialist on your property, which is why we drug test and background check every job candidate before they join the ABC family. Once a new employee comes on board, extensive in-house training is required so that each technician is able to handle any pest infestation a home or business owner may come across.
Last, but certainly not least, as a family-run business, one of our values is treating your home as if it was our own. So you know ABC team members will respect your family, your property and your belongings.
Frequently Asked Questions
What are some warning signs that might indicate I have a roach infestation?
Although seeing a cockroach may make you realize you have a problem, these pests are nocturnal and will do their best to stay out of our sight. Roaches have evolved and adapted to live in close quarters with humans and are experts at hiding in our walls and drains.
Before actually seeing a cockroach, you might also observe:
A strange, musty smell
Cockroach eggs, that are small, yellow and cylindrical
Brown smears along wall and floor junctions
Cockroach shells that these creatures leave behind after molting
Debris that resembles coffee grounds in odd places, which are actually cockroach droppings
When we come to inspect your home, we will look in areas that cockroaches commonly hide and nest for these clues that you might have cockroaches. Because roaches like warmth and moisture, we will look in your kitchen, bathrooms, laundry rooms or any other areas that fit these criteria.
Can't I get rid of cockroaches myself?
Many of our customers attempt DIY roach control, only to discover that these products aren't successful in controlling the population of roaches they have living in their home. Part of the reason roaches are so difficult to control is that some females are able to lay up to 10,000 eggs in just one year. Also, through millions of years of adapting to changing environments, cockroaches are able to survive off of nearly any organic matter. This means that just cutting off their food source won't usually work, because these pests can survive off off nearly anything, including book bindings, wallpaper, human hair that has fallen on the ground and even their own young if they become desperate enough.
Successfully controlling cockroaches on your property takes consistent applications of effective treatments. Most homeowners find that the most effective means of keeping a roach population under control is regular service by trusted pest control professionals.
How often will you treat my property?
Unfortunately, there is no one good answer to this question. Each pest problem is unique and, in order to be successful, each pest control treatment plan must also be tailored to your circumstances. When we create a pest control treatment plan, we will consider the extent of the infestation, the species of cockroach on your property and other factors that could make your home susceptible to an infestation.
By taking advantage of our ongoing monitoring program, you can have peace of mind knowing that we are putting measures in place to prevent roaches from coming back onto your property.
These pests have been around for millions of years. Roaches are highly resilient have evolved to survive in close proximity to humans. Controlling cockroaches requires both persistent effort and effective treatment methods. This is why enlisting a professional to address a roach issue is often your best chance for a successful outcome.
What impact will your products have on my family and environment?
ABC is a family-run business. When we add products to our treatment regimen, we make decisions based on what we would be comfortable using on our own property. Our top priority is your family, so we will only apply treatments in the lowest concentrations of chemicals possible that are created for residential use. As part of your complimentary inspection, your technician would be happy to address all of the questions you may have about any part of the treatment process.
What if I still see roaches after a treatment?
Your technician may let you know that you may notice a brief uptick in pest activity after your treatment. While this may come as a surprise, seeing roaches after treatment means that the treatments we've applied have made pest hiding spots inhospitable. Pest activity usually means these creatures are searching for a new place to settle. In many cases, this movement causes treatments to transfer to new nesting grounds. Soon after, the entire population of roaches being eliminated.
However, if you find that you're still seeing quite a bit of pest activity 7 to 10 days after your initial treatment, let us know and we would be happy to send a specialist back to your home. We will provide you with follow up treatment for no additional cost between 7 to 30 days after your initial treatment.
What can I do on my own to keep cockroaches away?
ABC customers can receive specialized tips to keep cockroaches from coming on to your property. General measures we recommend every homeowner take to keep roaches away include:
Wiping down surfaces with a disinfectant cloth or spraying after use
Keeping your counters, stovetops, floors and tables clean
Emptying pet food and water bowls at night
Taking out the garbage on a regular basis
Locating and sealing potential entry points around windows, doors and drains
Moving any firewood or vegetation away from the exterior of your home
In many cases, we recommend signing up for ongoing monitoring which includes regular applications of preventative treatments which also protects against other common household pests.
Do you service commercial facilities?
Yes, ABC can treat your commercial property for cockroaches or any other pest that has made its way onto your facility. We understand that businesses require specialized knowledge, which is why our commercial pest control team goes through additional training to better understand the complexities of commercial pest control and deliver consistent results.
Get Started
We can create a treatment plan that targets these pests, so you can have peace of mind.
More Pest Control Solutions in Oklahoma City
What Our Customers Are Saying
brandon townley
4/14/2021
"I have been in the Food Industry for 20 years and have required the services of Pest control at all of my facilities. In 20 years I have never received the type of service from a pest control company like I have since coming to Oklahoma and working with ABC Home and Commercial Services. I have a food safety audit coming up and Clayton Schiegg was out at my facility one day after I contacted them. He was attentive to my needs and I felt like food safety was just as important to him as it is me. He spent three hours with me going over my records and walking/inspecting the facility to make sure I was audit ready. Clayton also had a tech out the next day to make sure I had working apparatuses. Highly recommend ABC for your commercial and residential needs, you will not be disappointed, nor will you have a pest problem. Brandon T"
"Lindsay was great as the arrangements were made for the service at our house. She was both professional and pleasant. The tech that came, Will, was great! He explained what he was doing and told us what we needed to do in regard to our pantry moth problem. Great service by everyone!"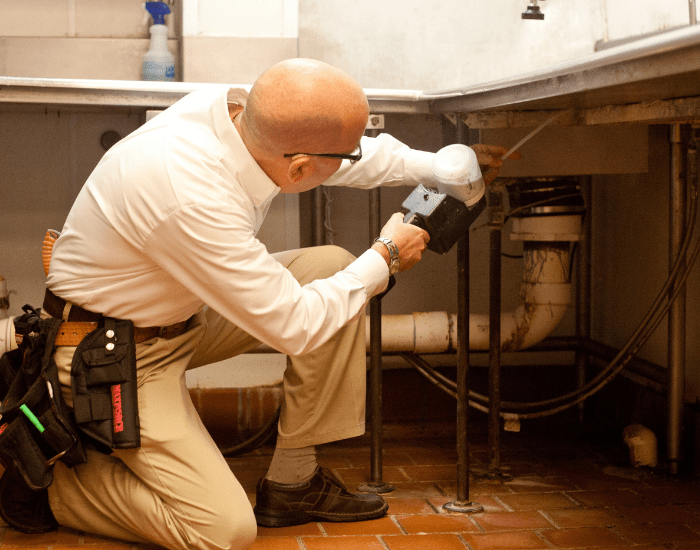 Need Pest Control For Your Business?
We understand that businesses have different needs than residences. That's why we have specially trained technicians who can service your business.