Pest Control in Edmond, OK
Without a thorough understanding of pest life cycles and habits, homeowners can find it nearly impossible to get rid of uninvited guests on their own, whether they are roaches, ants, termites, bed bugs, rodents or other insects or animals. Homeowners rely on ABC Home & Commercial Services to eliminate pest problems and help prevent future infestations. Our skilled professionals provide effective pest control in Edmond and can handle even the toughest issues.
Effective Pest Control Solutions
We believe in providing our customers with superior service, from start to finish. The first step in that process is a free inspection. When you schedule an inspection with us, you can expect your pest professional to:
Ask you questions regarding the severity and extent of your pest problem.
Examine your home for any pest entry points and look for anything that could be attracting these uninvited guests to your home.
Inspect your home for any damage the pests may have caused.
Let you ask any questions about the pests, our processes or treatment plans.
Once the inspection is complete, ABC will provide you with a recommendation on the most effective methods to treat your home. Upon your approval, we will schedule the first service call.
The ABC Process
1. Contact ABC
When you contact us, we will schedule an inspection to get an understanding of the problem. In some cases, we can give you a quote over the phone.
2. Get An Estimate
If you have an inspection, we will send you a custom treatment plan and estimate afterward. Once we get your approval, we will schedule your treatment.
3. Treatment
We will come to your property and treat for pests in common hiding and nesting areas. Over time, you will start seeing less and less pest activity.
4. Prevention
Customers with our ongoing pest management services will receive periodic retreatments to prevent the return of the most common pests in our area.
Each pest problem we encounter is different. We know that many homeowners would like to hear that their pest problems will be eradicated in one or two visits. Most of the time, however, multiple treatments are needed to resolve the problem entirely.
Some factors that are taken into account when creating a custom treatment plan include the extent of your infestation, the season you're experiencing the problem, the type of pest or pests that have invaded your property and anything else that is unique to the situation that could make your pest problem easier or more difficult to resolve.
When your inspector visits your property, we get a better idea of the type of pest problem you're facing. One of our inspectors will be able to gather the most accurate information and use this information to design the best action plan for your pest control problem.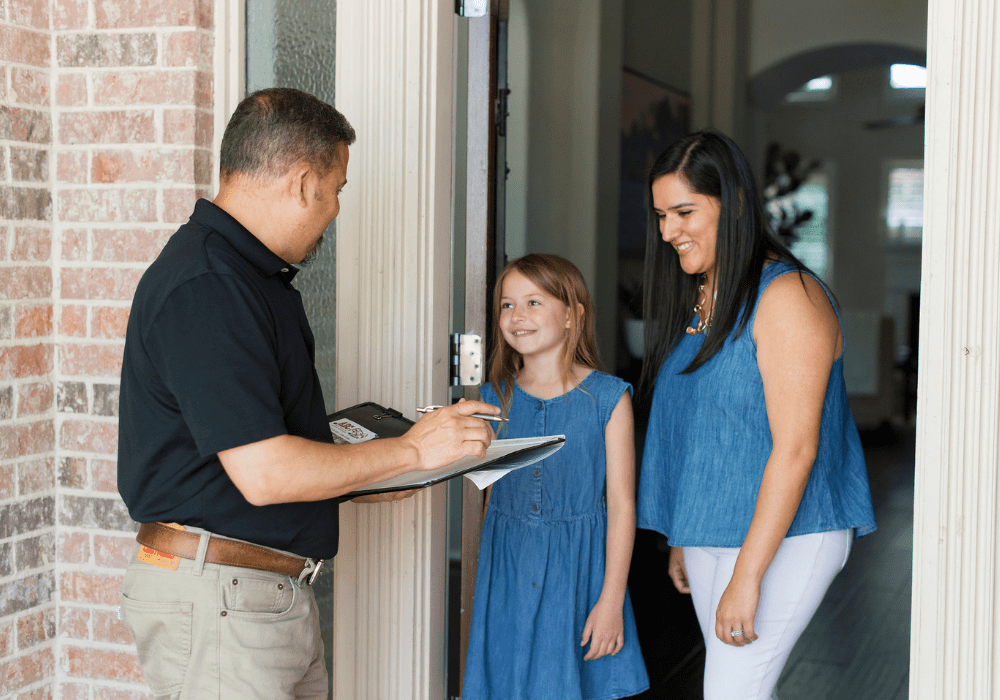 Get Started
We offer a full range of pest control services.
At ABC, we take the extra time to find team members who will consistently exceed our customers' expectations. In addition to making it through our intense hiring process, ABC employees must pass a drug test and criminal background check. That way, you can comfortable having ABC on your property.
We believe in treating your home as if it was our own. We provide high-quality, thorough inspections and effective, long-term treatment plans. Our team members receive extensive in-house training that prepares them to handle even the toughest pest problems with the most current techniques, informed by recent research.
Frequently Asked Questions
What can you tell me about the impact of the products you use on children and pets?
The well-being of your family is ABC's top priority. As a company that follows the principles of Integrated Pest Management (IPM), our focus is on making your environment less hospitable to pests so that you are less vulnerable to infestations in the first place. We will walk you through our treatment plan and give you the opportunity to ask us any questions you might have about the products we will be using. The products we use are specially formulated for residential use and are low-impact while being effective in resolving your pest problems.
Do you provide pest control services for business?
Yes, we do! Commercial properties have different needs than homes, which is why we have specially trained employees that can treat your business for pests.
Get Started
We offer a full range of pest control services.
Additional Pest Control Service Areas in Greater Oklahoma City
ABC serves many surrounding communities, including, but not limited to:
What Our Customers Are Saying
brandon townley
4/14/2021
"I have been in the Food Industry for 20 years and have required the services of Pest control at all of my facilities. In 20 years I have never received the type of service from a pest control company like I have since coming to Oklahoma and working with ABC Home and Commercial Services. I have a food safety audit coming up and Clayton Schiegg was out at my facility one day after I contacted them. He was attentive to my needs and I felt like food safety was just as important to him as it is me. He spent three hours with me going over my records and walking/inspecting the facility to make sure I was audit ready. Clayton also had a tech out the next day to make sure I had working apparatuses. Highly recommend ABC for your commercial and residential needs, you will not be disappointed, nor will you have a pest problem. Brandon T"
"Lindsay was great as the arrangements were made for the service at our house. She was both professional and pleasant. The tech that came, Will, was great! He explained what he was doing and told us what we needed to do in regard to our pantry moth problem. Great service by everyone!"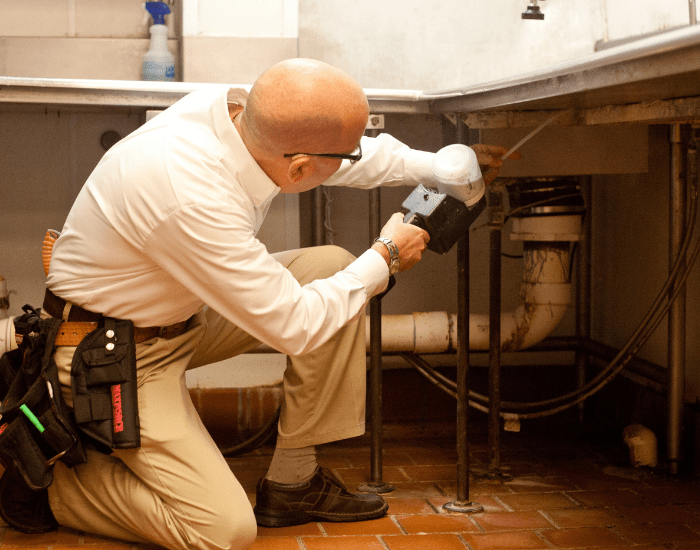 Need Pest Control For Your Business?
We understand that businesses have different needs than residences. That's why we have specially trained technicians who can service your business.