Pest Control in Enid, OK
Having a bug or pest problem can be annoying, and can even feel embarrassing. Problems with unwanted insects and critters can seem to arrive out of nowhere, especially with given how quickly many of these creatures can multiply. When it comes to pest control in Enid, homeowners trust the experts at ABC Home & Commercial Services. Our pros create a custom pest control solution for your home, so you don't have to.
Effective Pest Control Solutions
We are happy to provide free, no-obligation inspections for Enid homeowners. We may even be able to provide you with a quote over the phone, depending on what you need and the extent of the infestation. In some situations, we recommend an in-person meeting so we can get a more thorough understanding of your pest problem. In these situations, we are able to create the most effective treatment plan possible if we are able to learn more about what's going on firsthand.
During our initial inspection, your ABC pest control specialist will:
Ask you questions about where you've been seeing signs of pest activity or pests
Identify the species of pest, if necessary
Evaluate your property for any structural issues or environmental factors that could make your property more susceptible to a pest infestation.
Inspect your home and yard for any pest-related damage
Assess the extent of the infestation
Leave time for you to ask questions you might have regarding our pest control processes
After the inspection, ABC will provide you with an estimate for recommended next steps that are tailored to your pest control needs. Once you are happy with your estimate, we will schedule our first appointment at a time most convenient for you.
The ABC Process
1. Contact ABC
When you contact us, we will schedule an inspection to get an understanding of the problem. In some cases, we can give you a quote over the phone.
2. Get An Estimate
If you have an inspection, we will send you a custom treatment plan and estimate afterward. Once we get your approval, we will schedule your treatment.
3. Treatment
We will come to your property and treat for pests in common hiding and nesting areas. Over time, you will start seeing less and less pest activity.
4. Prevention
Customers with our ongoing pest management services will receive periodic retreatments to prevent the return of the most common pests in our area.
We understand that once a homeowner realizes they have a pest control problem, they want it resolved as soon as possible. Since Enid has a high level of pest activity, we typically recommend multiple treatments. This is to make sure that we have properly controlled the pest problem and have confirmed that we have halted the reproductive cycle. For long-term relief, we recommend signing up for our ongoing pest management plan. This plan gives Enid homeowners the peace of mind that the most common household pests will be kept to a minimum on your property throughout the year.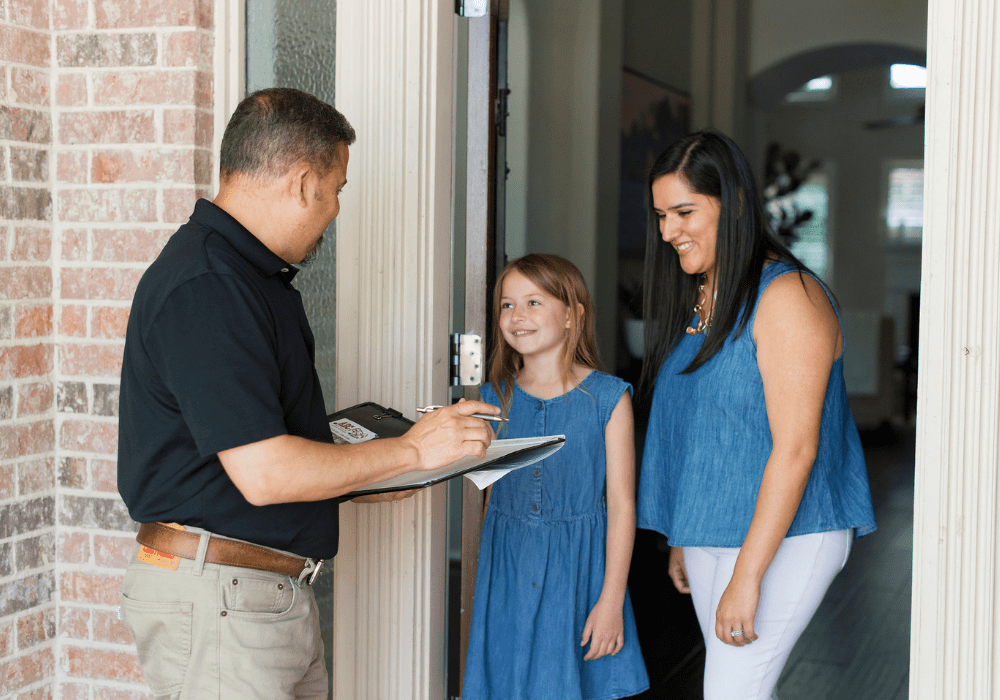 Get Started
We offer a full range of pest control services.
ABC has been honing our pest control skills for over 70 years. By helping homeowners in Oklahoma, Texas, and Florida for generations, we have developed a reputation for delivering effective pest control solutions with excellent customer service. We are able to uphold our standards of service by having a rigorous hiring process, which includes a thorough drug test and background check, followed by specialized training.
As a family-run business, we know that families in Enid would much rather be spending the day doing many other things rather than worrying about pests, whether that's heading to the Railroad Museum of Oklahoma, checking out the Great Salt Plains State Park or taking pictures at the Butterfly Mural. Lastly, our customers tell us that they continue to use ABC because we are committed to treating our customers' homes as if they were our own.
Frequently Asked Questions
What can you tell me about the impact of the products you use on pets and children?
As a family-run business, we are committed to carefully considering your family members, including the furry ones when we create your treatment plan. One of our guiding philosophies is treating our customers' homes as we would our own, which extends to the pest control plans we create and the products we use. We choose only products that are formulated for residential use.
When we meet you at your home for your initial inspection, we will determine the lowest concentration of chemicals to ensure that we have dealt with your problem effectively, while being low impact. If you have any further questions about the products that we use, your ABC specialist would be happy to answer them.
Get Started
We offer a full range of pest control services.
Additional Pest Control Service Areas in Greater Oklahoma City
ABC serves many surrounding communities, including, but not limited to:
What Our Customers Are Saying
brandon townley
4/14/2021
"I have been in the Food Industry for 20 years and have required the services of Pest control at all of my facilities. In 20 years I have never received the type of service from a pest control company like I have since coming to Oklahoma and working with ABC Home and Commercial Services. I have a food safety audit coming up and Clayton Schiegg was out at my facility one day after I contacted them. He was attentive to my needs and I felt like food safety was just as important to him as it is me. He spent three hours with me going over my records and walking/inspecting the facility to make sure I was audit ready. Clayton also had a tech out the next day to make sure I had working apparatuses. Highly recommend ABC for your commercial and residential needs, you will not be disappointed, nor will you have a pest problem. Brandon T"
"Lindsay was great as the arrangements were made for the service at our house. She was both professional and pleasant. The tech that came, Will, was great! He explained what he was doing and told us what we needed to do in regard to our pantry moth problem. Great service by everyone!"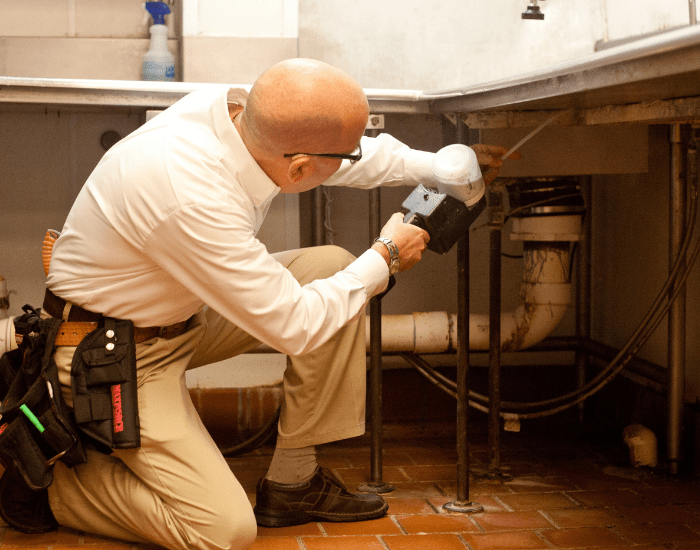 Need Pest Control For Your Business?
We understand that businesses have different needs than residences. That's why we have specially trained technicians who can service your business.