Pest Control in Lawton, OK
Our warm, humid climate makes pest control in Lawton an ongoing challenge for homeowners. With roaches, ants, spiders, bed bugs, rodents and termites being just a few of the unwelcome guests which are prevalent in residential areas, effective solutions often require the help of a professional. When looking for a trusted local provider, homeowners turn to ABC Home & Commercial Services. Our highly-skilled technicians can help with any type of pest that has made your property its home.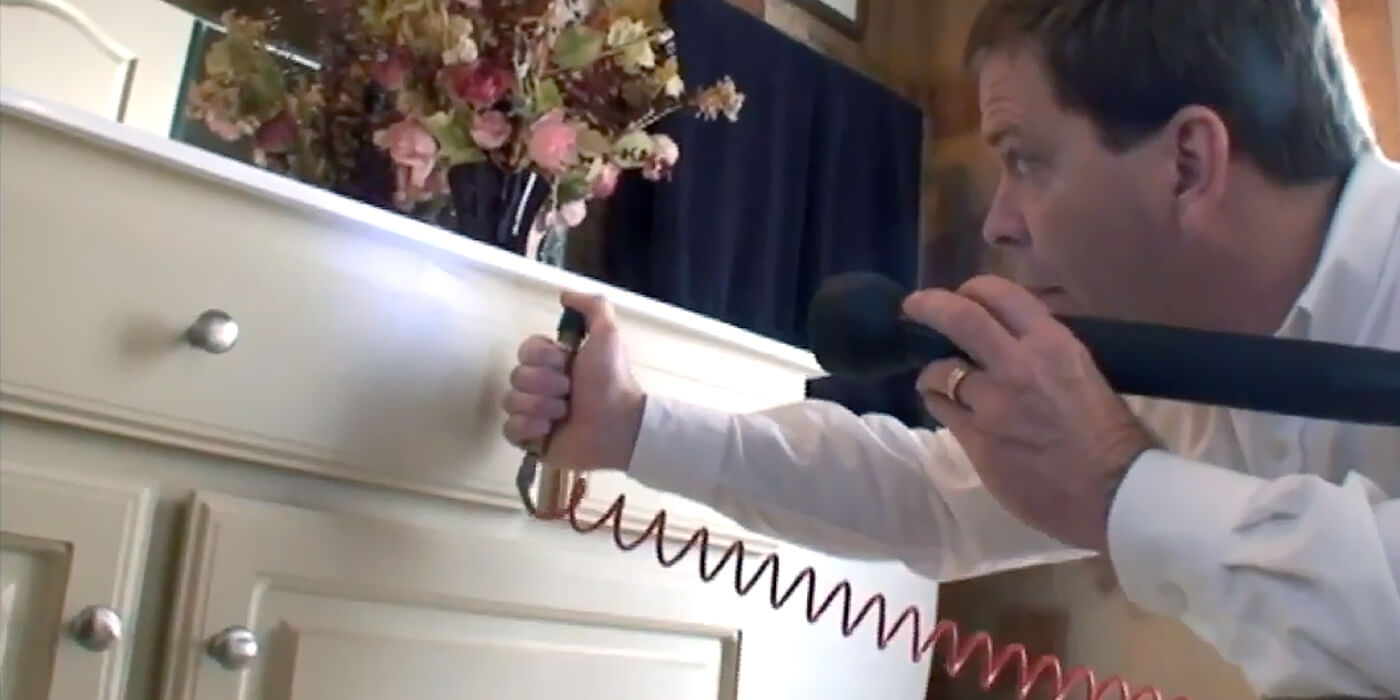 Effective Pest Control Solutions
ABC is happy to provide free pest inspections in Oklahoma City and the surrounding communities. We will also provide you with a complimentary, no-obligation estimate that is customized to your property and infestation. While we can provide some of our customers with estimates over the phone, we find that seeing the problem first-hand allows us to better give you the most accurate set of recommended next steps.
When you call us for an estimate, we will schedule a time for one of our trained inspectors to meet you at your home to do the following:
Ask you questions about the pest activity in and around your home
If necessary, locate and identify the species of pest on your property
Examine your home for pest-related damage and common problem spots
Identify structural or environmental issues that may make your home more susceptible to a pest infestation
Take note of and report back to you on any damage that we may find
Give you the opportunity to ask questions about our treatment plans and the products we use
After our inspection, we will provide you with a plan of action. Upon your approval, we will move forward with scheduling your first service call.
The ABC Process
1. Contact ABC
When you contact us, we will schedule an inspection to get an understanding of the problem. In some cases, we can give you a quote over the phone.
2. Get An Estimate
If you have an inspection, we will send you a custom treatment plan and estimate afterward. Once we get your approval, we will schedule your treatment.
3. Treatment
We will come to your property and treat for pests in common hiding and nesting areas. Over time, you will start seeing less and less pest activity.
4. Prevention
Customers with our ongoing pest management services will receive periodic retreatments to prevent the return of the most common pests in our area.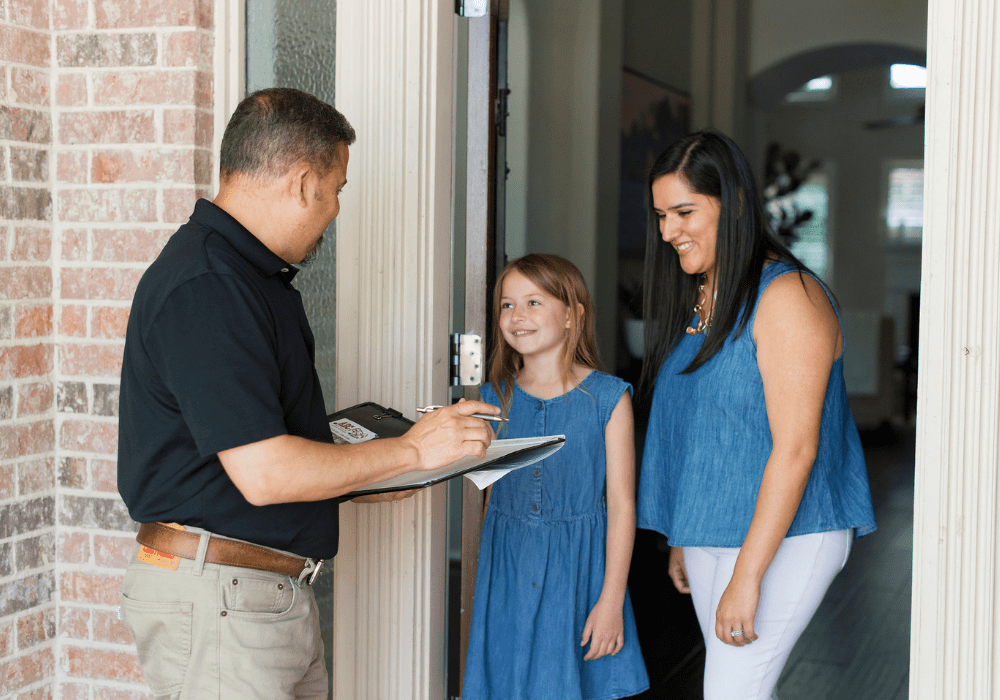 Get Started
We offer a full range of pest control services.
Homeowners and business owners have been relying on ABC for high-quality, effective pest control for decades. When they request service from us, our customers know they can rely on us for consistent, thorough service from courteous technicians. In addition, ABC customers can have the peace of mind knowing that all of our team members are drug tested and checked for criminal history prior to getting hired. Lastly, as a family run business, you can count on ABC to treat your home as if it was our own.
Frequently Asked Questions
What can you tell me about how friendly the products you use are for pets and children?
As a family-run business, we care about our customers and communities, which is why one of our core values is treating your home as if it was our own. As an extension of this philosophy, we handpick the products we use, which are all specially formulated for residential use. Our technicians are trained to always use the lowest concentration of chemicals possible that will still allow our treatments to be effective. We are happy to answer specific questions about the treatments we plan to use on your property and address our customers' concerns.
How many times will you need to treat my home?
Unfortunately, there is no cut and dry answer for how many times we'll need to service your home. This answer will be dependent on several factors, including the pest that has invaded your property, the extent of the infestation and the season in which these pests have invaded your space. In addition, some pests have seasonal life cycles and will require future monitoring calls to ensure they won't cause you future headaches.
We will provide you with a customized treatment plan that will clearly lay out our recommended treatment plan and schedule and allow you to ask any questions you may have. We can also discuss our ongoing treatment options with you so you know how to best protect your home from the risks these pests can pose.
Does ABC provide pest control services for commercial properties?
ABC understands that most businesses require a specialized pest control treatment and prevention plan. That's why ABC has technicians that go through training specifically geared to the pest control needs of businesses. Whether you have a warehouse, food processing facility, restaurant, a retail storefront or anything in between, ABC can keep your commercial property pest-free.
Get Started
We offer a full range of pest control services.
Additional Pest Control Service Areas in Greater Oklahoma City
ABC serves many surrounding communities, including, but not limited to:
What Our Customers Are Saying
brandon townley
4/14/2021
"I have been in the Food Industry for 20 years and have required the services of Pest control at all of my facilities. In 20 years I have never received the type of service from a pest control company like I have since coming to Oklahoma and working with ABC Home and Commercial Services. I have a food safety audit coming up and Clayton Schiegg was out at my facility one day after I contacted them. He was attentive to my needs and I felt like food safety was just as important to him as it is me. He spent three hours with me going over my records and walking/inspecting the facility to make sure I was audit ready. Clayton also had a tech out the next day to make sure I had working apparatuses. Highly recommend ABC for your commercial and residential needs, you will not be disappointed, nor will you have a pest problem. Brandon T"
"Lindsay was great as the arrangements were made for the service at our house. She was both professional and pleasant. The tech that came, Will, was great! He explained what he was doing and told us what we needed to do in regard to our pantry moth problem. Great service by everyone!"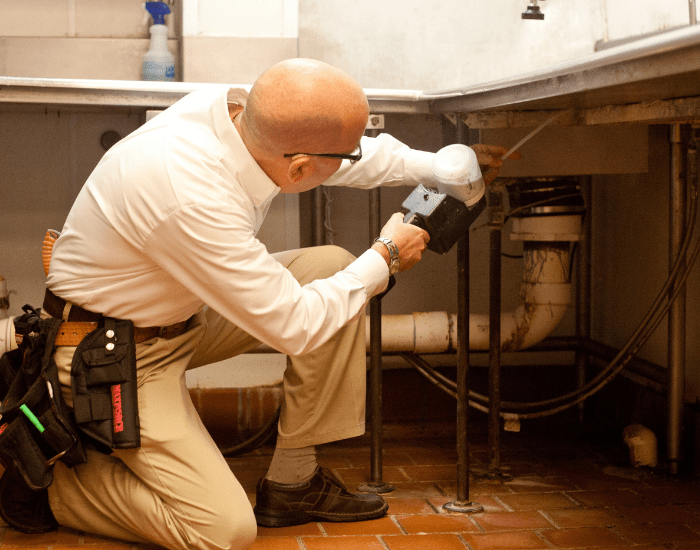 Need Pest Control For Your Business?
We understand that businesses have different needs than residences. That's why we have specially trained technicians who can service your business.