Pest Control in Moore, OK
The temperate climate here in Moore is part of the reason it is so wonderful to live here. However, it's also the ideal climate for a number of unwanted visitors, including roaches, mosquitoes, ants, spiders, rodents and other insects and animals. These conditions make successful pest control in Moore a difficult, seemingly never-ending chore. Instead of taking on the responsibility of trying to get rid of these pests yourself, reach out to the professionals at ABC Home & Commercial Services. With over 60 years of experience in the pest control industry, we know how to get rid of these unwelcome guests and how to keep them away for good.
Effective Pest Control Solutions
ABC is happy to offer free inspections for our customers. Depending on the pest that has invaded your property and the extent of your infestation, we may even be able to give you an estimate over the phone. In some cases, we recommend having one of our certified professionals inspect your home themselves to create a treatment plan that is customized to your specific situation.
During this initial meeting, your specialist will:
Ask you questions about the pest activity around your home and yard
If necessary, identify the type of pest that is on your property
Determine if there are any environmental or structural factors that may make your property more susceptible to an infestation
Take note of any pest-related damage and assess the extent of the infestation
Provide you with an opportunity to ask any questions about the pests, our treatment plans and what a typical service call looks like
After the inspection, we will present you with a treatment plan to approve. Once we hear back from you, we will schedule your first service call.
The ABC Process
1. Contact ABC
When you contact us, we will schedule an inspection to get an understanding of the problem. In some cases, we can give you a quote over the phone.
2. Get An Estimate
If you have an inspection, we will send you a custom treatment plan and estimate afterward. Once we get your approval, we will schedule your treatment.
3. Treatment
We will come to your property and treat for pests in common hiding and nesting areas. Over time, you will start seeing less and less pest activity.
4. Prevention
Customers with our ongoing pest management services will receive periodic retreatments to prevent the return of the most common pests in our area.
We understand that homeowners would like to have any pest problems resolved in just one or two visits. However, pest problems often require multiple visits to ensure that pest populations have been eliminated and reproduction has been halted. Unfortunately, there is high pest activity here in Moore, so effective long-term control measures often require a more concerted effort. To prevent pest infestations, we recommend signing up for periodic treatments so you can have peace of mind knowing you'll stay pest-free throughout the year.
Some of the factors that will influence how many treatments your property will require include the extent of your problem, the type of pest that has invaded your space, the season in which you're experiencing the infestation and other unique factors that may make your property more vulnerable to an infestation. One reason we may recommend an inspection as opposed to an over the phone estimate is that we can gather more of the needed information to give you the most accurate estimate possible. It will also give us an opportunity to provide you with tailored advice on how to keep our property less attractive to pest problems in the future.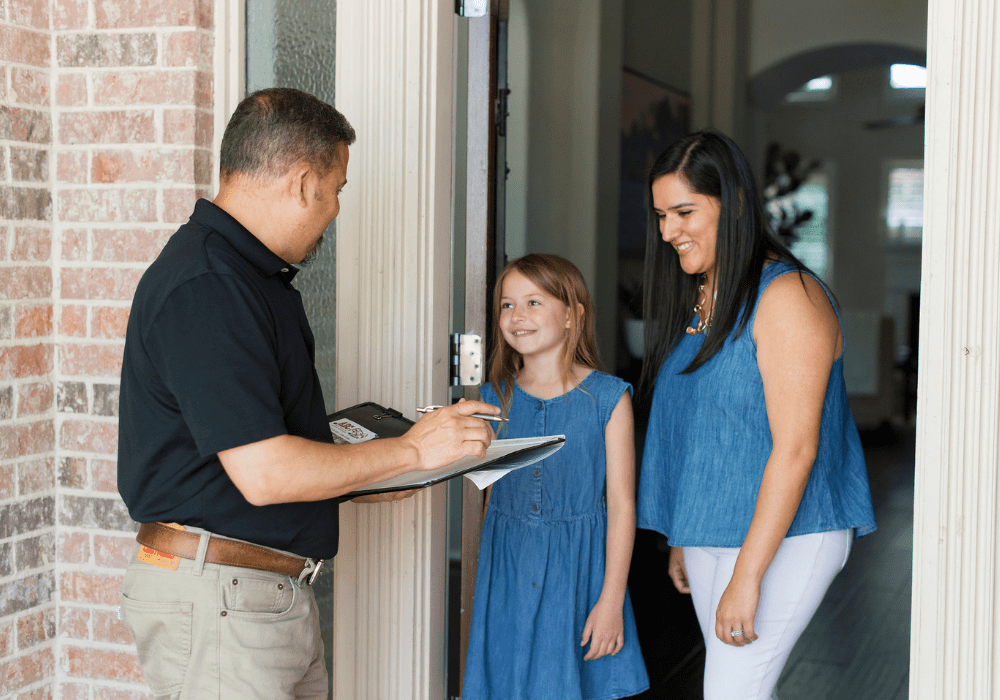 Get Started
We offer a full range of pest control services.
ABC is a family-run business that has been providing pest control for over 60 years. We have built a great reputation in the community because we only hire the best of the best and we treat your home as if it was our own. We drug test and background check all potential employees so you can feel safe having an ABC technician in your home. Before performing services, all team members go through extensive in-house training to better understand all of the complexities of pest behavior and habits and how to provide our customers with the best services possible.
Frequently Asked Questions
Are the pest control products you use friendly for pets and children?
ABC is a family run business, so when we create your customized treatment plan, we do it with your family in mind. As a matter of fact, one of our core values is treating your home as if it was our own. As an extension of that philosophy, we will only choose products that we would use on our own property. In addition, we only select products that are specially formulated for residential use and we only use them in the lowest concentrations of chemicals possible. We believe in honesty and transparency, so your technician will be happy to address any of your questions and concerns.
Get Started
We offer a full range of pest control services.
Additional Pest Control Service Areas in Greater Oklahoma City
ABC serves many surrounding communities, including, but not limited to:
What Our Customers Are Saying
brandon townley
4/14/2021
"I have been in the Food Industry for 20 years and have required the services of Pest control at all of my facilities. In 20 years I have never received the type of service from a pest control company like I have since coming to Oklahoma and working with ABC Home and Commercial Services. I have a food safety audit coming up and Clayton Schiegg was out at my facility one day after I contacted them. He was attentive to my needs and I felt like food safety was just as important to him as it is me. He spent three hours with me going over my records and walking/inspecting the facility to make sure I was audit ready. Clayton also had a tech out the next day to make sure I had working apparatuses. Highly recommend ABC for your commercial and residential needs, you will not be disappointed, nor will you have a pest problem. Brandon T"
"Lindsay was great as the arrangements were made for the service at our house. She was both professional and pleasant. The tech that came, Will, was great! He explained what he was doing and told us what we needed to do in regard to our pantry moth problem. Great service by everyone!"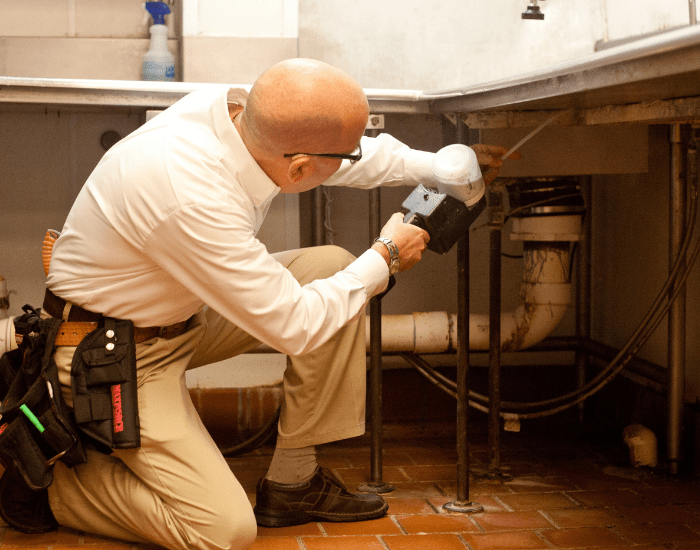 Need Pest Control For Your Business?
We understand that businesses have different needs than residences. That's why we have specially trained technicians who can service your business.