Pest Control in Norman, OK
No homeowner wants to spend precious free time dealing with a pest problem. Whether you come across a cockroach in your sink and wonder if there are more, or if ants have taken over your kitchen and bathrooms or if you have a close encounter with unwelcome rodent houseguest, chances are that you want the problem resolved quickly. ABC Home & Commercial Services has become a trusted provider of pest control in Norman because our professionals can handle even the toughest infestations and keep pests away for good.
Effective Pest Control Solutions
Whether you have a small or large problem on your hands, we can send someone out to your home to provide you with a complimentary inspection. Depending on your problem, we may even be able to give you an estimate over the phone. However, most of the time, we prefer to see the extent of the problem ourselves.
When one of our licensed technicians comes to your home, you can expect them to:
Ask you questions about what you have experienced with the pests in or around your home.
Examine your home for any entry points and look for any other factors that may make your home more inviting for pests.
Assess your home for pest-related damage.
Take note of the extent of your infestation and, if need be, identify what pests have invaded your home.
Give you an opportunity to ask questions about the pests and treatment plans.
When we have finished up the inspection, your pest control professional will present you with a recommended treatment plan that is customized to your home. Upon approval, we will schedule the first service call.
The ABC Process
1. Contact ABC
When you contact us, we will schedule an inspection to get an understanding of the problem. In some cases, we can give you a quote over the phone.
2. Get An Estimate
If you have an inspection, we will send you a custom treatment plan and estimate afterward. Once we get your approval, we will schedule your treatment.
3. Treatment
We will come to your property and treat for pests in common hiding and nesting areas. Over time, you will start seeing less and less pest activity.
4. Prevention
Customers with our ongoing pest management services will receive periodic retreatments to prevent the return of the most common pests in our area.
Each pest control problem and home is different, therefore each of our customers will require a specialized treatment plan. In some cases, we are able to remove your pests in just one or two visits. Factors we will take into account when building a treatment plan for you include the extent of the problem, the season in which you are experiencing the problem, the type of pest that has invaded your property and any factors that are specific to your home that might make you more vulnerable to an infestation.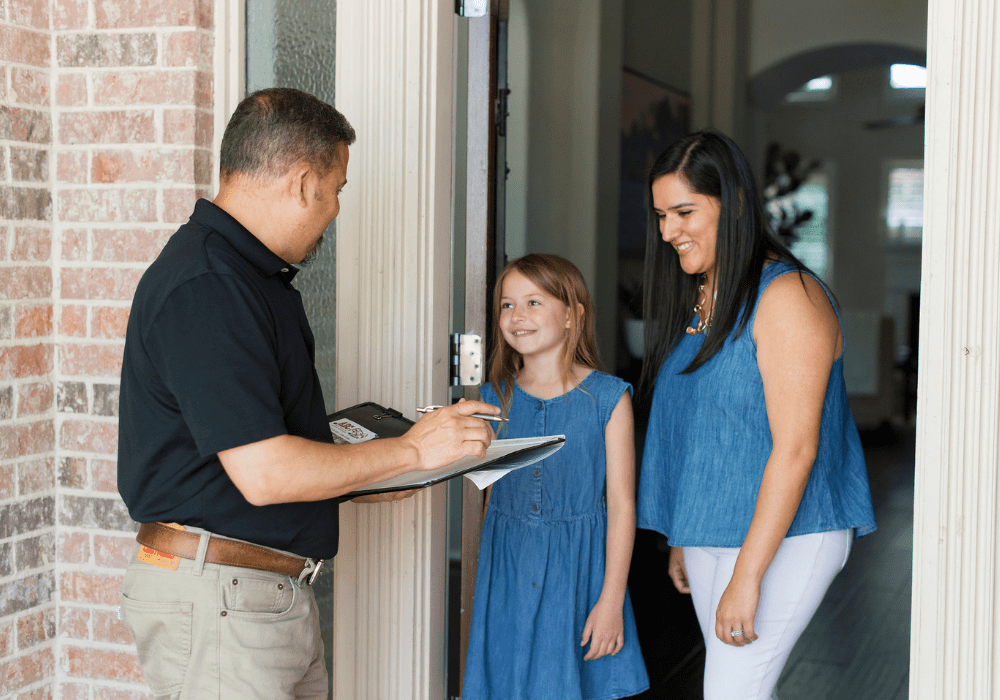 Get Started
We offer a full range of pest control services.
Homeowners in Norman trust ABC to provide reliable, thorough pest control services. We put you, your family and the environment first, and treat your home as if it was our own.
We want you to feel comfortable with our employees, which is why all of our technicians must pass drug tests and a criminal background check. ABC takes the time to hire only the best employees, and we provide rigorous in-house training to keep up to date with advances in the industry.
Frequently Asked Questions
What impact do your products have on my children and pets?
ABC's top priorities are you, your family and the environment. We are a family-owned and operated business, and we hand pick the products we use to treat your home. Our pest professionals use low-impact products which are still effective. You can ask us questions about our products or our treatment plans so you feel completely comfortable with our pest control approach.
In addition, we do everything we can to focus on pest control prevention. We can advise you on how to best keep these pests at bay so you don't have to worry about infestations. We will seal off any entry points and notify you of any vegetation or other features on your property that may be attracting them.
Does ABC provide commercial services?
Yes, ABC helps both homeowners and business owners with pest control problems. Treating and preventing pest control problems in commercial settings take a different skill set than treating infestations on a residential property. That's why all of our commercial ABC team members are specially trained to address effective pest control in different industries.
Get Started
We offer a full range of pest control services.
Additional Pest Control Service Areas in Greater Oklahoma City
ABC serves many surrounding communities, including, but not limited to:
What Our Customers Are Saying
brandon townley
4/14/2021
"I have been in the Food Industry for 20 years and have required the services of Pest control at all of my facilities. In 20 years I have never received the type of service from a pest control company like I have since coming to Oklahoma and working with ABC Home and Commercial Services. I have a food safety audit coming up and Clayton Schiegg was out at my facility one day after I contacted them. He was attentive to my needs and I felt like food safety was just as important to him as it is me. He spent three hours with me going over my records and walking/inspecting the facility to make sure I was audit ready. Clayton also had a tech out the next day to make sure I had working apparatuses. Highly recommend ABC for your commercial and residential needs, you will not be disappointed, nor will you have a pest problem. Brandon T"
"Lindsay was great as the arrangements were made for the service at our house. She was both professional and pleasant. The tech that came, Will, was great! He explained what he was doing and told us what we needed to do in regard to our pantry moth problem. Great service by everyone!"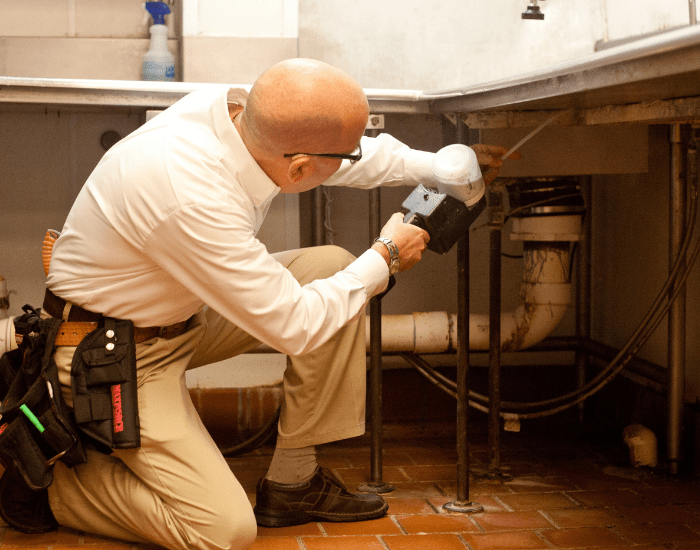 Need Pest Control For Your Business?
We understand that businesses have different needs than residences. That's why we have specially trained technicians who can service your business.