Pest Control in Pharr, TX
The pest control pros at ABC Home & Commercial Services know how to handle all your critter problems. From roaches and mosquitoes, fleas or bed bugs - we've got you covered! If you need help with pest control in Pharr, contact ABC Home & Commercial Services. Our pros create custom treatment plans for every pest problem, and we get results.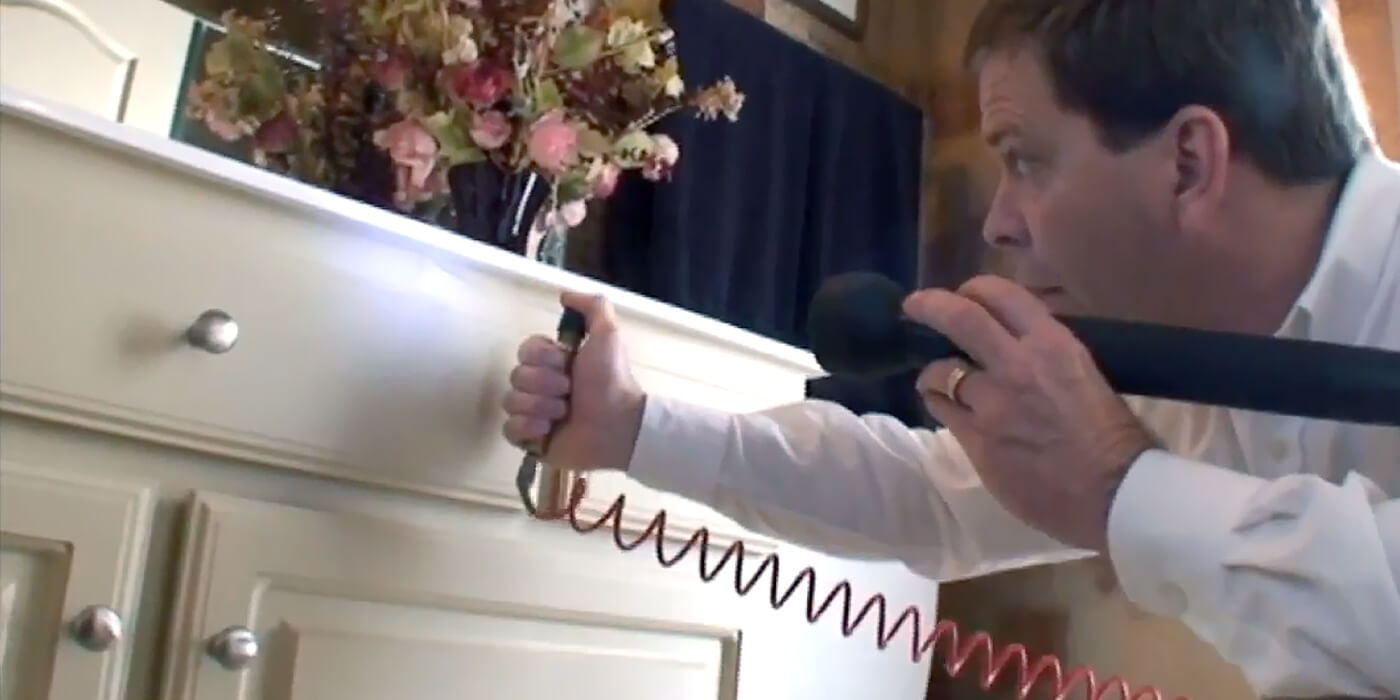 Download Transcript
Effective Pest Control Solutions
You're not alone in the battle against pests. We know how challenging it is to deal with these pesky creatures, which is why our team of experts will be there for you every step of the way.
The ABC Process
1. Contact ABC
When you contact us, we will schedule an inspection to get an understanding of the problem. In some cases, we can give you a quote over the phone.
2. Get An Estimate
If you have an inspection, we will send you a custom treatment plan and estimate afterward. Once we get your approval, we will schedule your treatment.
Treatment
We will come to your property and treat for pests in common hiding and nesting areas. Over time, you will start seeing less and less pest activity.
4. Prevention
Customers with our ongoing pest management services will receive periodic retreatments to prevent the return of the most common pests in our area.
When you call us to set up an appointment, one of our licensed pest inspectors will come out and visit your home. They will conduct a thorough inspection of your property and identify and pests that are present and look for any corresponding damage.
Our team will also inspect your property and look for areas or conditions that might be conducive to pest infestations, including structural problems that could contribute to an uptick in pests. Our service also includes inspection and evaluation of sanitation practices.
Once our experts have assessed your situation, they will make a custom treatment and control plan that will be best suited for your home and your budget.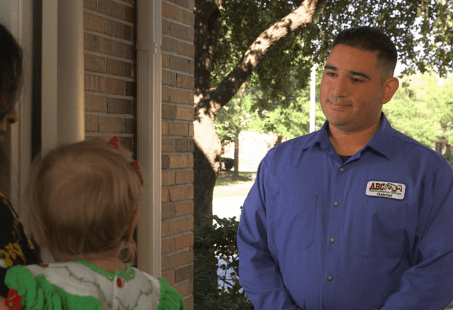 Get Started
We offer a full range of pest control services.
It's no surprise that ABC is the best pest control company to handle your problem. After all, we couldn't compete in a rapidly-growing area without getting results for our customers and they know they can feel safe with us around! We conduct thorough background checks and drug testing on all our employees. Finally, we promise to treat your home as if it were our own.
Frequently Asked Questions
What's the usual duration for your pest control treatments?
Unfortunately, there is no one-size fits all solution when it comes to pest problems. Every problem requires a slightly different approach to each situation. While we know that customers want to hear that their problems can be resolved in just one visit, that often isn't the case. Since pest activity tends to be cyclical in nature, requiring ongoing monitoring to ensure we have adequately protected you from the next generation of pests.
It's important to understand that the length of your treatment program will vary based on a number of different factors, including when during year you contact us and what insects or animals are causing the infestation. To more adequately protect homeowners against the most common household pests, ABC now offers year-round service to control the "big four" pests in our area: roaches, mosquitoes, spiders and scorpions.
Will I need to be at home for every treatment?
We realize that many of our customers lead busy lives, which is why we offer outdoor-only services. Customers who take advantage of this option receive periodic treatments along their home's exterior to prevent insects and other pests from making their way into your home. Our experts just need instructions on how to access the perimeter of your home, so we can do our work without your needing to be present.
How does ABC handle honey bees?
We know the value honey bees bring to our environment and will go out of our way not to impact bee colonies negatively. If you believe you have honey bees in your home or yard, we're glad to provide you with the names and numbers of local beekeepers who can help with the removal and relocation of the hive.
Get Started
We offer a full range of pest control services.
ABC's Complete List of Home Services in the Rio Grande Valley
Why deal with multiple service providers when ABC can do it all?