Mosquito Control in Rio Grande Valley, TX
Texas is blessed with its share of sunshine and warm weather. Unfortunately, our hot and humid climate can bring a lot of mosquitoes. If you're looking for effective mosquito control in the Valley to bring your yard and your family some relief, the professionals at ABC have you covered.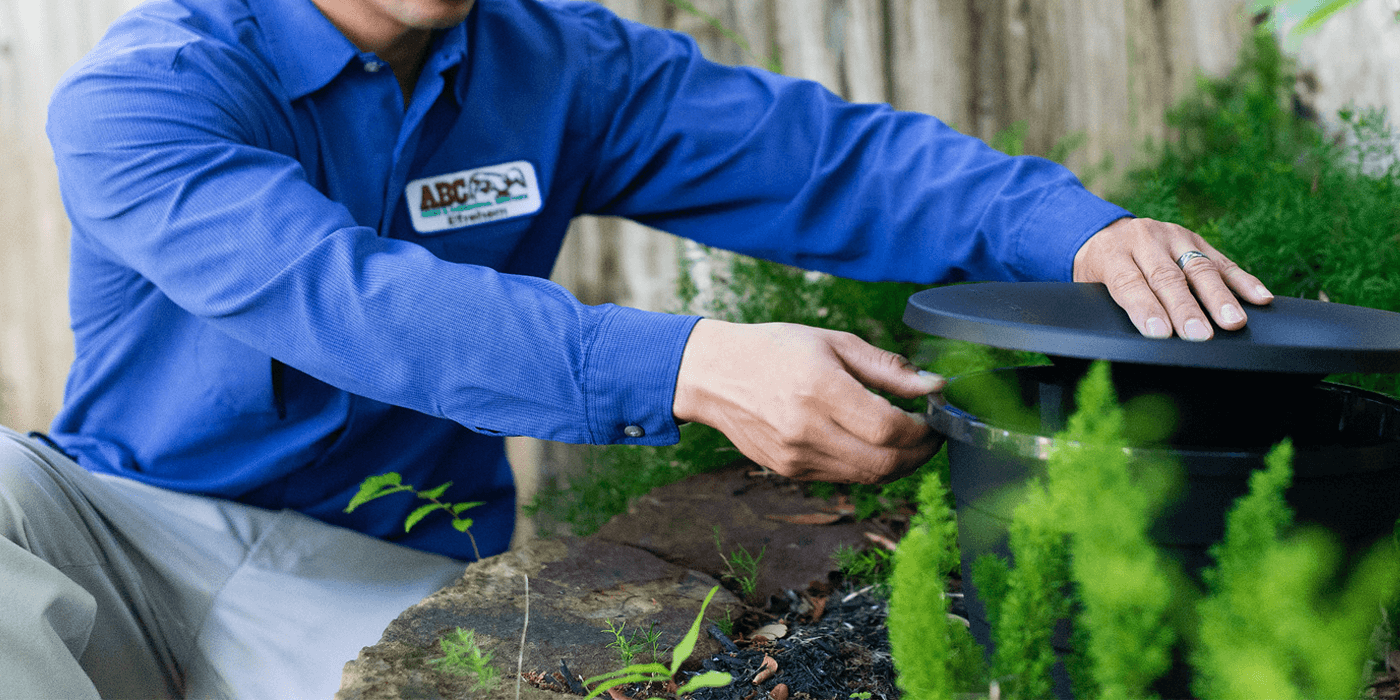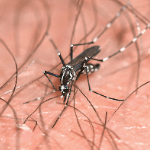 ABC has a misting system that has proven to be an effective mosquito treatment. We've gathered together some of the best available tools and strategies to deal with these pests and put together a system that's comprehensive.  ABC uses a direct contact system that mists your outdoor living environment for mosquitoes. This system delivers our products, kills mosquitoes and provides maximum comfort and enjoyment of outdoor living spaces.
How it works:
After we design the system (number of nozzles, locations, etc.), we'll install tubing & misters along the perimeter of structures, in landscaped areas, along fences, and in other areas where mosquitoes are likely to be found.
Your misting system can be programmed for automatic treatment of your property at times of day when mosquitoes are most active. You can also manually activate your system by remote control.
The misting system consists of durable nylon tubing and precision stainless steel and brass nozzles strategically installed where most needed. They have a positive shutoff at the opening to prevent dripping.
The ABC Process
1. Contact ABC
When you contact us, we will schedule an inspection to get an understanding of the problem. In some cases, we can give you a quote over the phone.
2. Get An Estimate
If you have an inspection, we will send you a custom treatment plan and estimate afterward. Once we get your approval, we will schedule your treatment.
3. Treatment
We will come to your property and treat for pests in common hiding and nesting areas. Over time, you will start seeing less and less pest activity.
4. Prevention
Customers with our ongoing pest management services will receive periodic retreatments to prevent the return of the most common pests in our area.
Sure, mosquitoes are annoying. Many people are also allergic to their painful and itchy bites. Having mosquitoes constantly buzzing around you while trying to enjoy your time outdoors is nothing short of unpleasant.
There are other major concerns about mosquitoes, though:
Worldwide, mosquitoes pose a serious health threat. They are one of the biggest carriers of disease, spreading illnesses like West Nile Virus, Zika Virus, Malaria, Yellow Fever and Dengue Fever. Mosquitoes are also responsible for transmitting heart-worms in dogs.
Female mosquitoes can produce 50 to 500 eggs in one brood. Within five generations, mosquitoes can increase by 20 million!
Some mosquitoes will fly five to ten miles in order to breed, spreading quickly throughout an area under favorable conditions.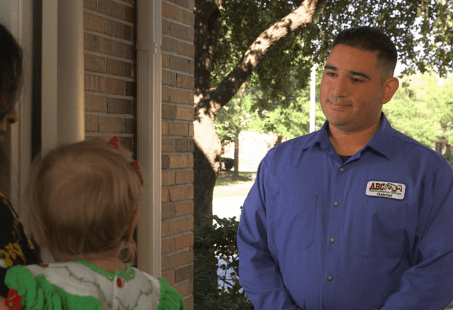 Get Started
We offer a full range of pest control services.
Once you call us and schedule a service call, we'll come out to conduct a thorough inspection of your property. Your Pest Specialist will be looking for signs of mosquito infestations, conditions that could be conducive to breeding — like standing water or other areas of excessive moisture — and will provide several options for a solution.
Frequently Asked Questions
What do I need to know about the Zika Virus that I hear about in the news?
Important Zika Virus Information
The news of Zika virus, a disease causing pathogen spread to humans through mosquito bites, being found in the U.S. has been rightfully alarming people everywhere, and human cases have been confirmed in the state of Texas.
In addition to the illness associated with the virus, there is concern about potential impact to pregnant women with mounting evidence of a link to microcephaly, a congenital condition associated with incomplete brain development in infants.
For information specifically about pregnancy and the Zika Virus, please click here to visit this resource from the Centers for Disease Control and Prevention.
An ABC Pest Specialist is just a quick phone call or click away and will work tirelessly to help keep your home and family safe from mosquitoes!
Are there any short-term solutions for my mosquito problems?
You can reclaim your outdoor space by purchasing our backpack misting program. Misting the area around plants, walls and landscaping areas can quickly and effectively reduce the number of mosquitoes in your landscape. We spray treat all the areas of your yard, and depending on weather conditions after treatment, the treatment can remain effective against mosquitoes for approximately 4 weeks. For example: a 5000 square foot lawn can be treated for between $60 – $95 (depending on foliage and landscape details). We're happy to provide an evaluation and estimate for your particular yard.
What can I do to make sure I get the most out of my mosquito treatments?
You can make the most out of your mosquito treatments by following a few simple tips:
Don't water your yard immediately after it's been treated.
If your ABC Pest Specialist has identified areas on your property prone to excessive moisture (standing water), try to eliminate them if possible.
Be on the lookout for areas of your property that could be mosquito-friendly.
Areas to Monitor:
Bird baths – change water out regularly.
Check trash cans and lids for standing water, and dry them out.
If you have a container garden, check pot drainage saucers.
Check inflatable pools and other bodies of standing water regularly.
Get Started
We can create a treatment plan to target these pests and give you peace of mind.
More Pest Control Solutions in Rio Grande Valley, TX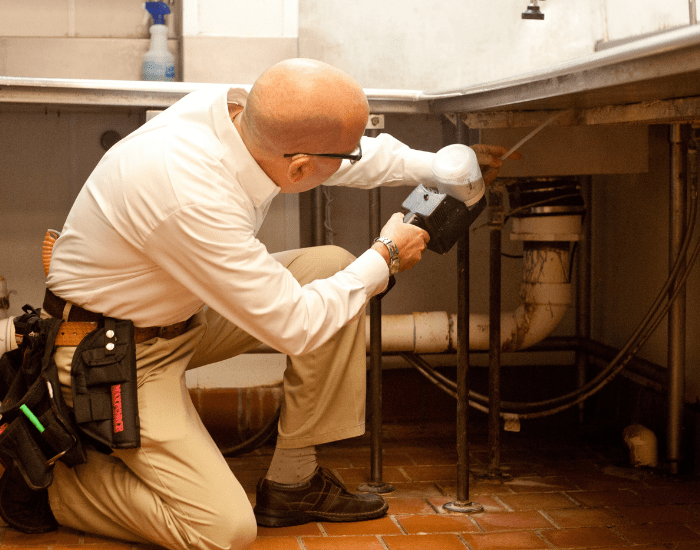 Need Pest Control For Your Business?
We understand that businesses have different needs than residences. That's why we have specially trained technicians who can service your business.
ABC's Complete List of Home Services In Rio Grande Valley, TX
Why deal with multiple service providers when ABC can do it all?