Press & Media Inquiries
Our team of experts is available to answer your questions, and we're happy to provide an ABC expert for an interview or on-air appearance.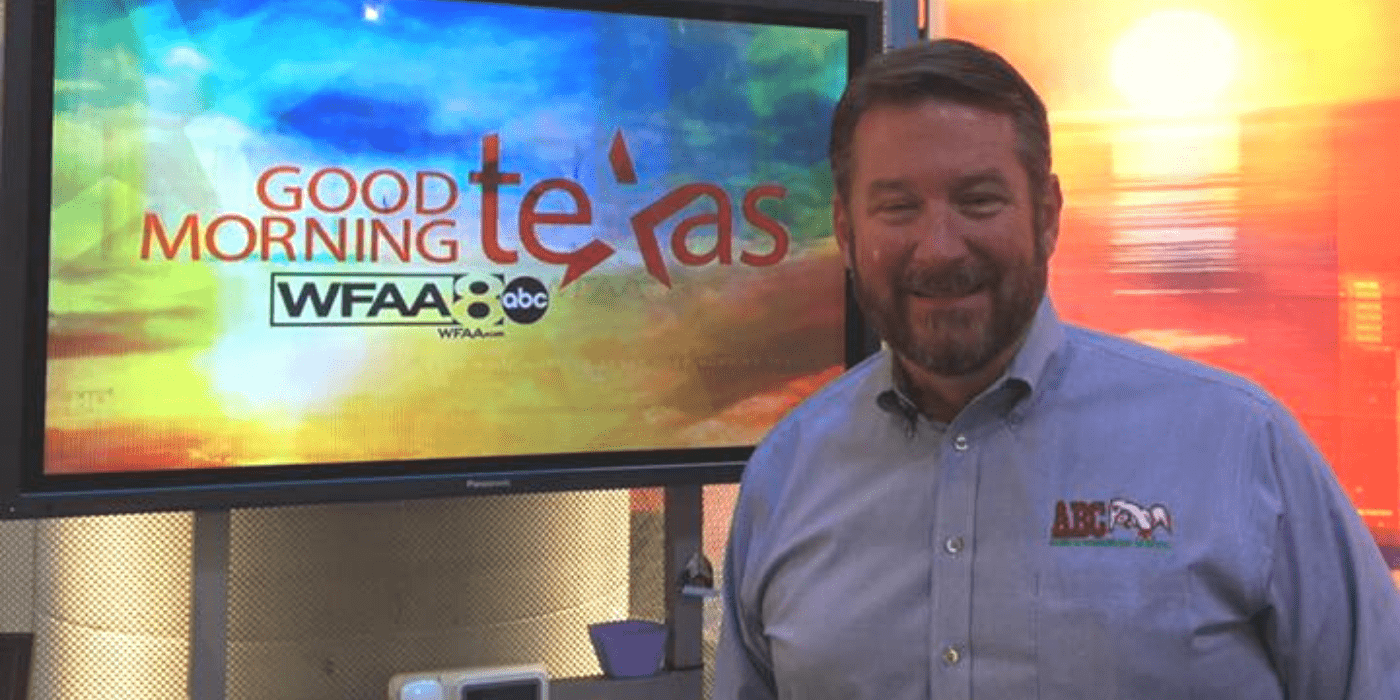 Putting together a news article or story? We're here to help. Thank you for your interest in ABC. Feel free to contact us at PressDFW@abcpest.com.
About ABC
ABC has been a local institution since 1949. The company began just providing pest control and has since branched into just about every home care service imaginable. From pest control, to lawn and landscaping work, or AC and plumbing service, ABC has the training and know-how to handle your home or business. With a diverse staff that includes licensed entomologists, electricians, AC technicians, pool & spa repair experts, plumbers and more, you can count on ABC for all your service needs.
What makes ABC unique? We're family-owned, community-focused, and employee-driven. The quality of service our customers have come to expect is entirely due to the dedication of our employees.
ABC In The News
Here's a small sample of our recent press mentions.
ABC's Anteater Advocates Organization Serves its Community
LEWISVILLE, Texas — Dennis Jenkins' servant attitude and commitment to giving back to the community — as his father demonstrated throughout his childhood — inspired the creation of ABC Home and Commercial Services' internal organization: Anteater Advocates.
Anteater Advocates, run by ABC employees, was formed around 25 years ago with the goal of serving the community through the donation of time and services. In addition to monthly volunteering at Christian Community…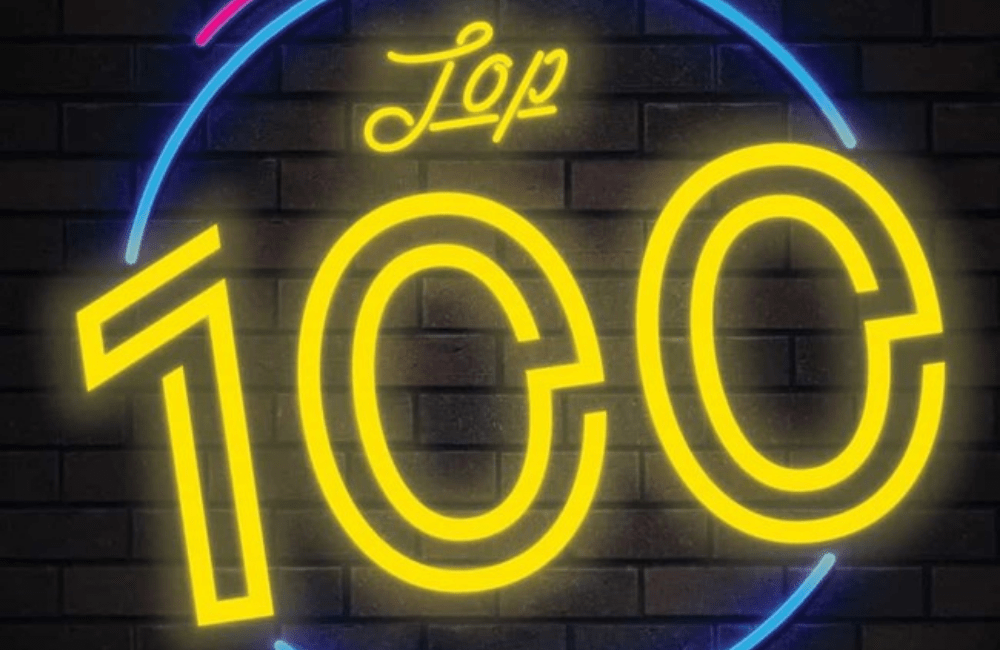 Pest Control Technology 2020 Top 100 List of Industry's Largest Companies
Top 100 List
The industry's 100 largest firms, ranked according to 2019 revenues.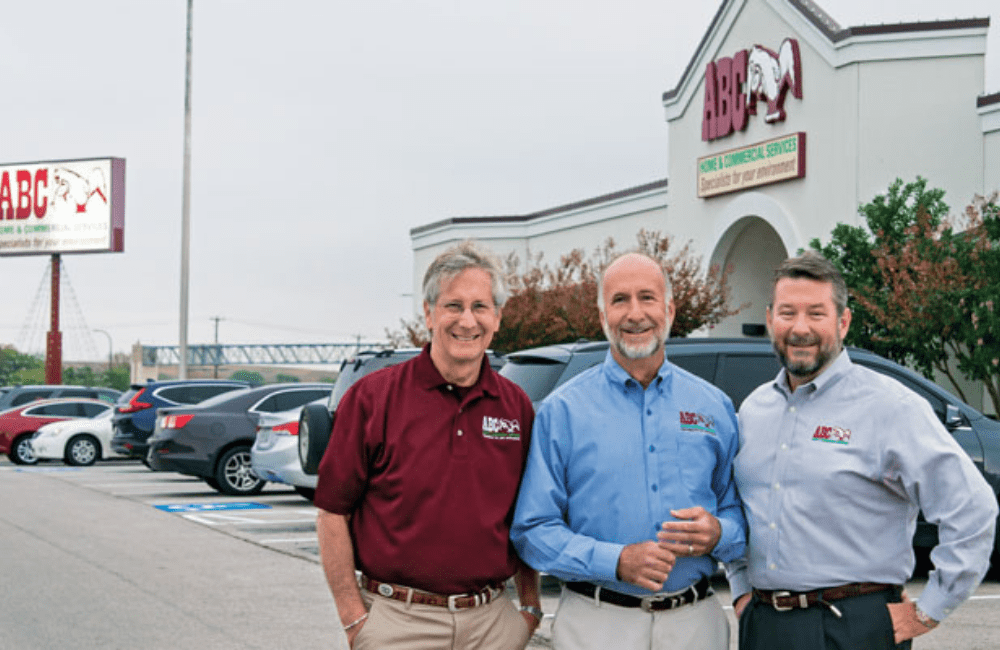 Jenkins Brothers Share the ABC's of Growth
The legacy of Robert Jenkins Sr., a Pest Management Professional (PMP) Hall of Famer (Class of 2005), clearly survives and thrives through his sons Bobby, Raleigh and Dennis.
Bob Sr. was inducted not only for his vast business acumen, but also for his generous spirit and selfless sharing of lessons learned with colleagues at association gatherings and during one-on-one chats. Bob Sr. also stands apart…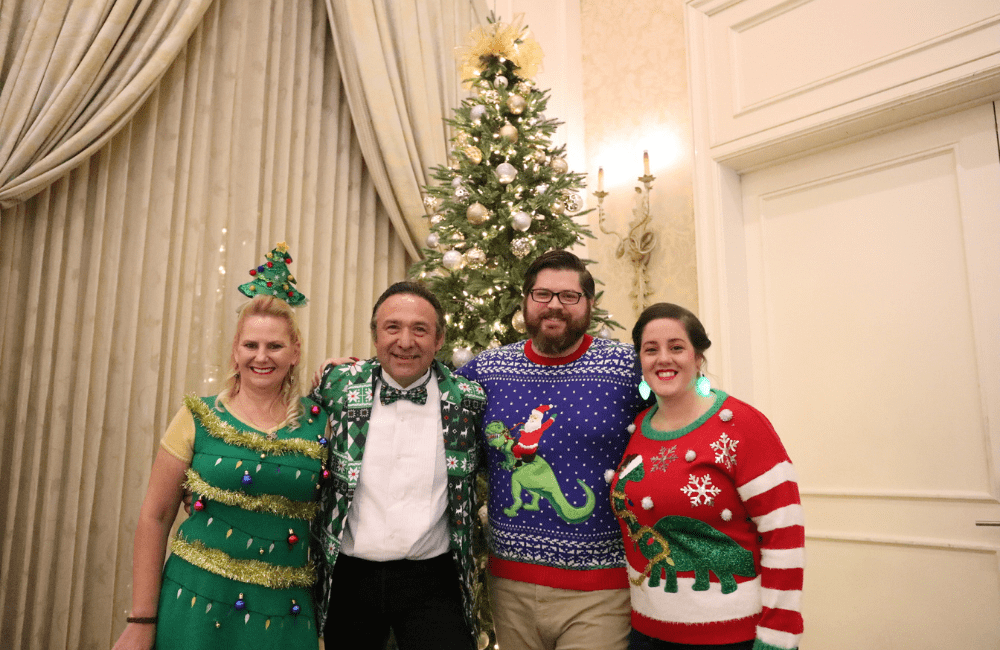 Create Memories With Your Team
Dennis Jenkins, president of ABC Home & Commercial Services, Dallas, Texas, shares the employee benefits his company offers.
Employee benefits are a mix of practical, personal
When it comes to the 401(k) and health insurance offerings, we try to make these benefits better with longevity. The longer you have been with our company, the better these benefits get. This holds true in most companies when...
Jenkins Brothers of ABC Home & Commercial Services Hope Cross-Country Bike Ride Will Help Raise $250,000 for Researching Unexpected Childhood Deaths
After losing a 15-month-old grandson to a mysterious medical condition, a Texas family will undertake a 3,500-mile bike ride to help prevent the same thing from happening to other children.
In 2014, Moss Pieratt went down for his morning nap and never woke up. He was rushed to Dell Children's Hospital and died the next day.
"We still, to this day, have no answers as to what caused Moss' death," said...
What Our Customers Are Saying
"The 3 people I have talked to, met with, or provided the service were all courteous and professional. The tech was complete and fast. He knew his job."
"We have pest control for the home and now we have mole and gopher contol. We are quite impressed thus far. Give it some more time. Technicians are very professional and easy to talk to."