Lawn Care in Tyler, TX
A healthy, green lawn is great to come home to and can quickly enhance your home's curb appeal. However, with the temperamental weather we experience in East Texas, we understand that maintaining a vibrant yard takes time and dedication. When it comes to lawn care in Tyler, homeowners trust ABC Home & Commercial Services to free up more time for fun.
The ABC Process
1. Contact ABC
We'll learn what you need over the phone or during an in-person meeting at your home. Usually, we can schedule an appointment in a few business days.
2. Get An Estimate
We'll provide you with an estimate based on your goals and our recommended set of services. Once we get your approval, we will get you on the schedule.
3. Service
Our trained specialists perform all agreed-upon services. When we're done, we will clean up any debris to keep your yard neat and looking great.
4. Follow-Up
Depending on what services we performed on your property, we'll provide you with an update or recommend additional follow-up or ongoing services.
Our lawn specialists are committed to keeping your lawn green and vibrant! Our experienced professionals are regularly called to Tyler-area homes to provide the following services to homeowners:
Lawn Fertilization
Don't let your plants suffer through the year. Our plants can often become unhealthy because our soil does not provide the necessary nutrients to withstand our hot climate. Fertilizers and lawn amendments can give them a boost to keep growing strong. ABC has designed fertilization programs for East Texas landscapes, so we'll work with you to schedule a plan that meets your budget needs as well as those of our yard.
Weed Control
Weeds can take away from the appeal of your yard and are a nuisance to deal with. ABC's lawn specialists apply pre-emergent weed control in the spring that discourages the growth of these stubborn plants, all year long. Our team can also target certain common problem plants, including broadleaf weeds and Nutgrass.
Insect & Disease Control
Since we got our start as a pest control company over 70 years ago, we have extensive experience in the various types of pests that can be responsible for damage to your plants. We can implement a program to help your yard recover from any condition including gray leaf spot, spring dead spot, brown path, grubs, armyworms, chinch bugs or any other lawn pests.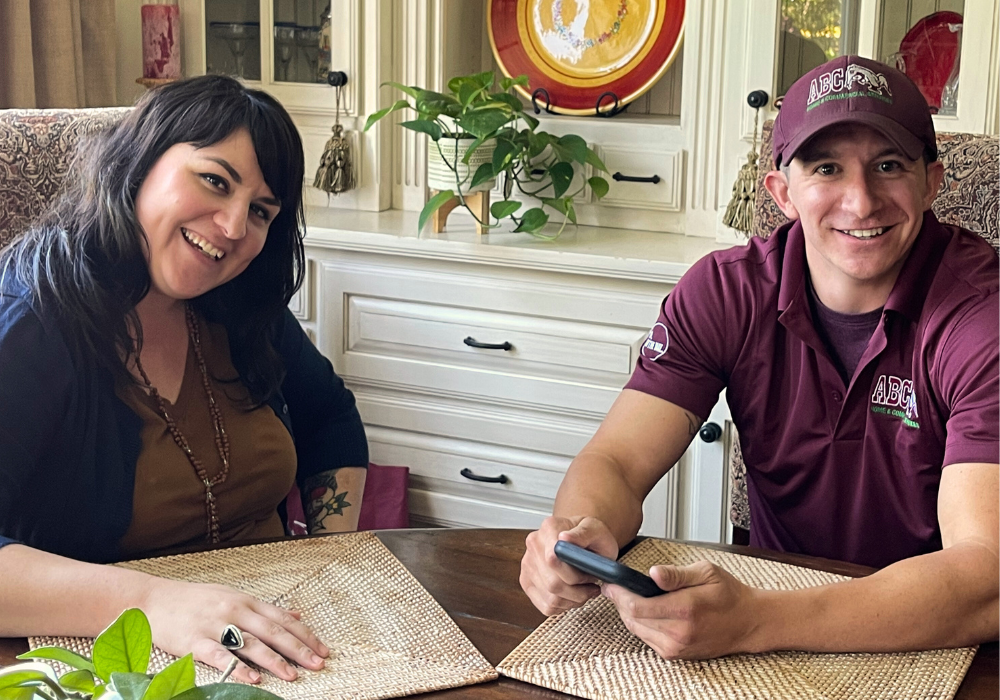 Get Started
We offer a full range of lawn services.
As a family-run business that has been serving Texans for over 70 years, we understand that our customers want reliable, professional experts to treat their homes. That's why we perform extensive background checks and drug testing to ensure our customers feel safe having an ABC team on their property. Finally, we frequently hear from our customers that they appreciate that we treat their property with the same respect we would our own.
Frequently Asked Questions
What specialized training do your lawn care employees receive?
Our lawn care team is made up of licensed sprinkler repair specialists and lawn care techs with years of experience and in-house training.
Do I need to be at home when you are working on my lawn?
In most cases, ABC's lawn specialists can care for your lawn, even if you aren't at home. For the initial service, we do prefer that you meet our pro at your home, so they can better understand your needs. After that, we just ask that you provide our team with any special instructions on how to access your yard and that pets and children are kept indoors while we are working.
Are the products you use on my lawn pet- and kid-friendly?
Since we are a family-owned business, we keep the welfare of you and your loved ones top of mind when we are choosing products.
The lawn products we use are designed to be low-impact on pets, people and keep the environment in mind. As part of their training, our specialists are taught to perform lawn and pest control services responsibly. If you have any further questions or concerns about our process or the products we use, our team is happy to answer them.
Get Started
We offer a full range of lawn services.
What Our Customers Are Saying
"They always do a fantastic job and have very friendly employees!"
"The 3 people I have talked to, met with, or provided the service were all courteous and professional. The tech was complete and fast. He knew his job."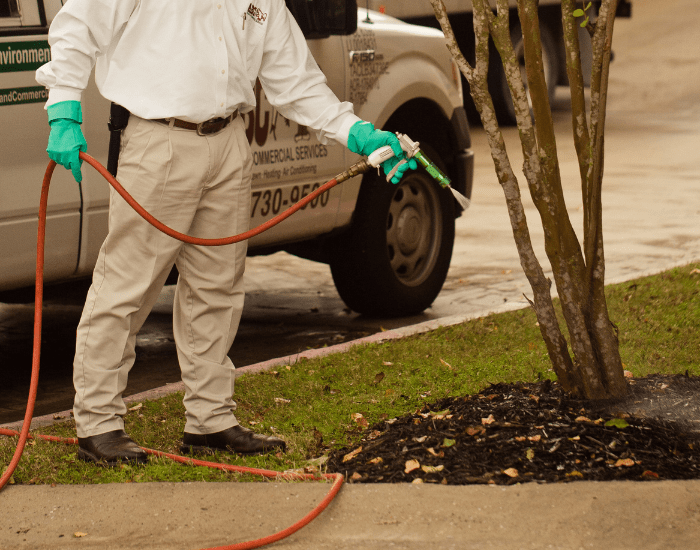 Need Lawn Services For Your Business?
Our lawn care specialists will ensure you make a good first impression on your customers by keeping your facility's exterior looking nice and tidy.
ABC's Complete List of Home Services in Dallas
Why deal with multiple service providers when ABC can do it all?