Schools & Day Care Facilities
Protecting You So Your Students Can Succeed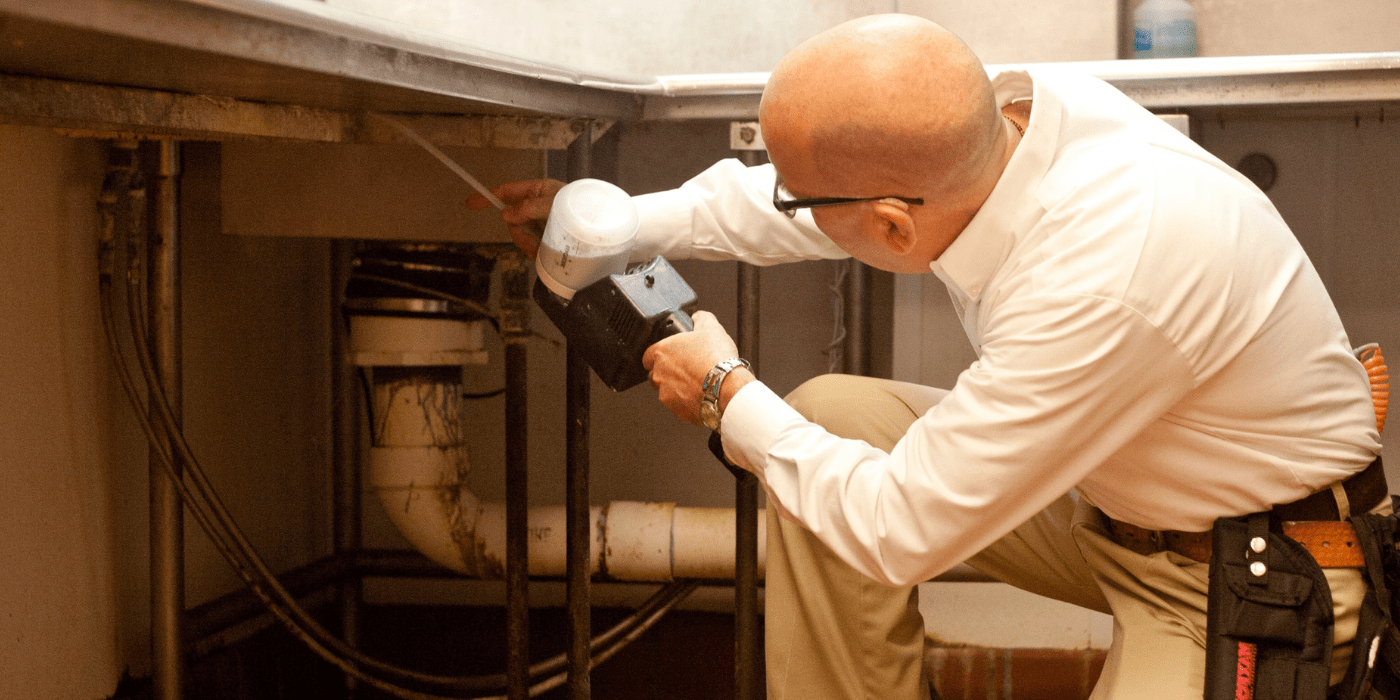 Why ABC is the Perfect Fit to Service Schools & Day Care Facilities
Pests within a school environment are an unwelcome distraction. Not only can pests bite and sting, but they can pose additional health threats by provoking allergies and spreading pathogens. Therefore, in 1991, Texas passed a law requiring all public school districts to adopt an integrated pest management (IPM) program to promote a safe and healthy environment for students to learn and grow.
IPM employs multiple tactics focused on minimizing the environmental impact whilst optimizing the control of pests through sustainable means such as exclusion, habitat modification, and effective sanitation. At ABC Home & Commercial, we partner with your school district's IPM coordinator to customize pest threshold levels that trigger non-chemical and Green List low-toxicity remediation first in accordance with state law http://txrules.elaws.us/rule/title4_chapter7_subchapterh_division7.
With the well-being of students and staff foremost, we also extend the same level of care in preferentially selecting non-chemical and least-toxic approaches in our IPM program for private schools and daycares and will adhere to TDA service guidelines to safeguard against exposure to pesticides.
At ABC Home & Commercial, mitigating the risks from pests and the risks associated with pesticide use in educational institutions are our top priorities.
Find Your Service Area
Learn more how ABC can help.
Services for Schools & Day Care Facilities
ABC provides a full range of services, including pest control, grounds maintenance, plumbing, light remodeling, and more. The convenience of a single service provider frees you up to focus on your business, knowing that your facilities and buildings are in the right hands.
Crawling and Flying Insect Control
Our staff entomologists and licensed specialists are extremely knowledgeable about the most common insect problems in the area. We can evaluate your needs and design an effective pest management program that aligns with your district's IPM program
ABC's insect pest management services may include the following:
Fly Management (including small flies and filth flies)
Bed bugs
Roaches
Ants
Bees and Wasps
Crickets
Mosquito Control
Spiders
Termite Contro
Rodent & Wildlife Control
Not only do rats and mice carry 35 transmissible diseases, but they also can cause physical damage to a building by chewing on wires, insulation, ductwork, and other materials. Our licensed inspectors will evaluate your campus for evidence of rodent activity, as well as possible entry points, and then design a program to eliminate the problem. We also provide wildlife control services for raccoons, squirrels, opossums, skunks, and hogs.
Bird & Bat Control
Building depredation from bird activity can be costly and presents a health risk to your students and faculty. Our licensed inspectors will thoroughly examine your facility for evidence of bird or bat activity, and then develop a mitigation program to remove them from sensitive areas.
AC & Heating Services
ABC provides year-round heating and cooling service for residential style equipment in your commercial space to keep your students and staff comfortable. Our products and services can increase your facility's energy efficiency, improve indoor air quality, and reduce utility costs. Our trained specialists can do a complete inspection of your equipment and recommend improvements or fixes. We also provide regular check-ups and repairs for all brands of air conditioning and heating systems.
Plumbing Services
Some things are best left to trained professionals, such as issues with leaks or plumbing. Our licensed plumbers can handle any type of plumbing installation, repair or replacement, drain cleaning, backflow installation and testing. We are also fully licensed to handle gas lines and drain lines.
Electrical
Electrical work is also best left to experienced professionals. Our licensed electricians are committed to safety and energy efficiency. We always consider your facility's specific electrical requirements.
Our electricians can:
Add outlets for new fixtures or electronic equipment
Replace old outlets and switches
Replace lamps and ballasts
Install wiring for new light fixtures
Install motion sensing switches for energy efficient lighting and bathroom fans
Install remote motion detector lighting
Convert existing lighting into added security lighting
Add recessed lighting and custom lighting controls
Install security and landscape lighting
Lawn Care, Irrigation, and Maintenance
Outside spaces play a critical role in the physical and social development of students. At ABC, we can help you maintain playing fields and grounds with our regular mowing, weeding, and edging services. We can also maintain irrigation systems to keep your grounds watered all summer long.
Landscaping and Tree Care
Count on us to keep your landscape looking great and keep your grass and plants healthy. We provide landscape design and maintenance, including tree and shrub trimming, decorative gravel cleanup, and plant replacement. Our full-service tree care company has an expert staff that includes ISA Certified Arborists, Oak Wilt Certified Arborists, and TDA Certified Chemical Applicators.
Holiday Lights Installation
Don't forget us during the holiday season! ABC can decorate your property so all of your customers and employees can enjoy the holidays in style.
Handyman Services
There always seems to be a list of repairs needed, no matter what type of building you are in. From carpentry work, painting, installing windows and railings, adjusting doors, repairing drywall to assembling furniture, ABC's specialists can help your get your campus back to good-as-new.
Water Quality Services
High quality water is essential for the health and well-being of students and staff at all educational campuses, and can even lower energy bills. Our specialists can help improve your water quality with water softeners, drinking water systems, filtration systems, and well water treatments.
Appliance Repair
Is the office refrigerator not cooling or has the garbage disposal become clogged? Our experts are able to work on any residential style equipment located or installed in commercial properties, and on most brands. ABC will quickly diagnose and fix your appliance so your campus can go back to normal.
Exterior Cleaning
The exterior of your building is the first thing your students and student families see before they walk through your doors. ABC offers window cleaning, power washing, and gutter cleaning to help make sure the build up of dirt, debris, mildew, and pollen doesn't affect your building's exterior or driveways and walkways.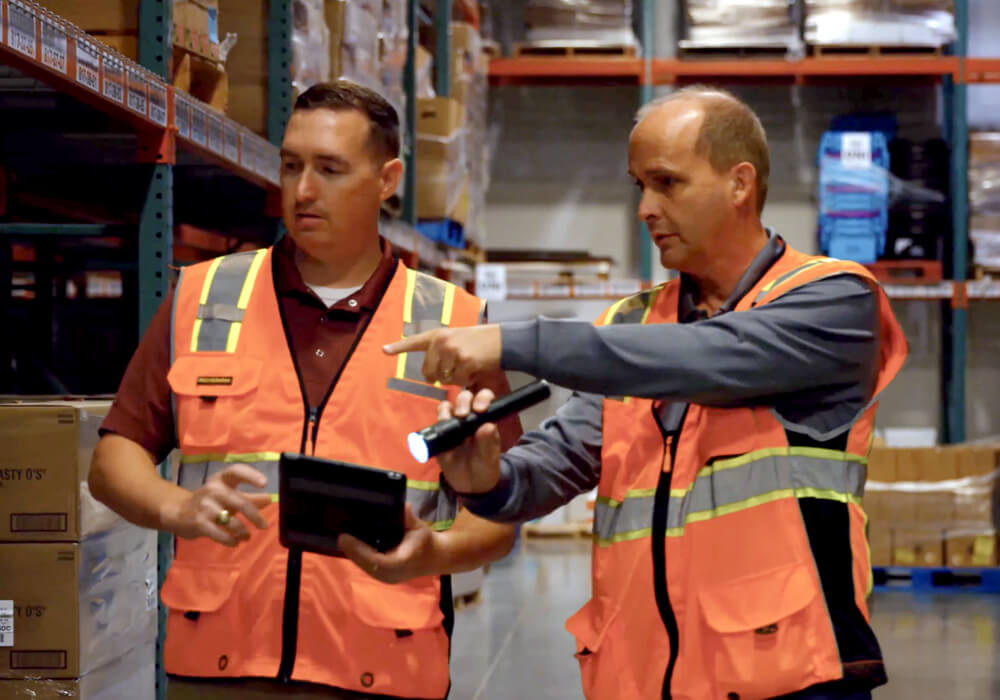 Why Choose ABC?
Learn why we're the best choice for your business.
Other Industries We Serve
Learn more about the services ABC offers for your industry.
Awards & Expertise