Press & Media Inquiries
Our team of experts is available to answer your questions, and we're happy to provide an ABC expert for an interview or on-air appearance.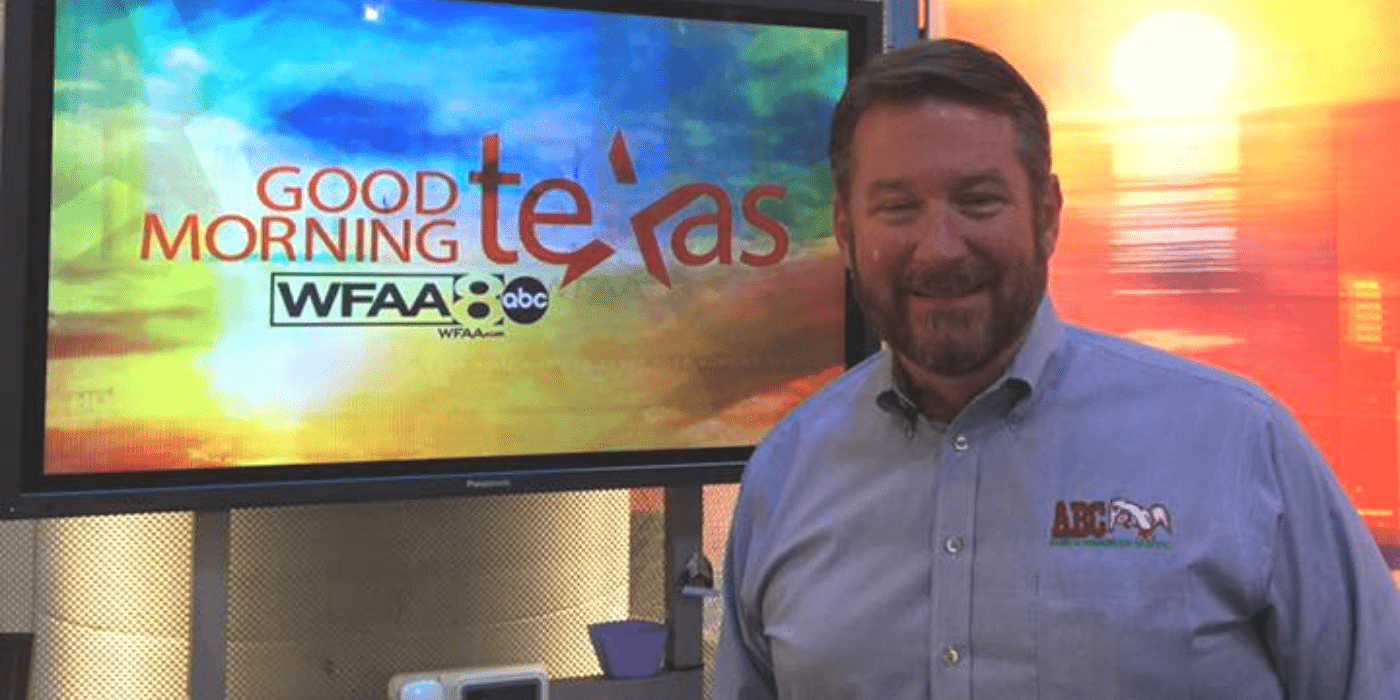 Putting together a news article or story? We're here to help. Thank you for your interest in ABC. Feel free to contact us at PressDFW@abcpest.com.
About ABC
ABC has been a local institution since 1949. The company began just providing pest control and has since branched into just about every home care service imaginable. From pest control, to lawn and landscaping work, or AC and plumbing service, ABC has the training and know-how to handle your home or business. With a diverse staff that includes licensed entomologists, electricians, AC technicians, plumbers and more, you can count on ABC for all your service needs.
What makes ABC unique? We're family-owned, community-focused, and employee-driven. The quality of service our customers have come to expect is entirely due to the dedication of our employees.
ABC In The News
Here's a small sample of our recent press mentions.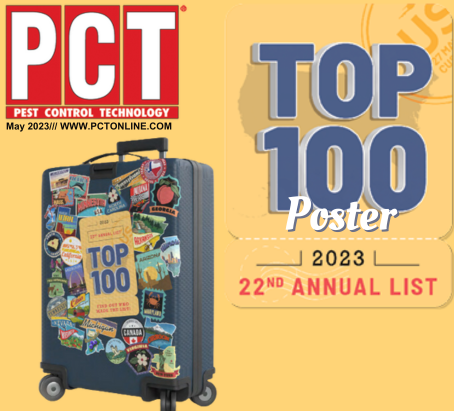 ABC DFW - PCT Top 100
ABC is number 30 on the Pest Control Technology Top 100 for 2023. The PCT Top 100 is an annual listing of the largest pest control industry companies based on revenue.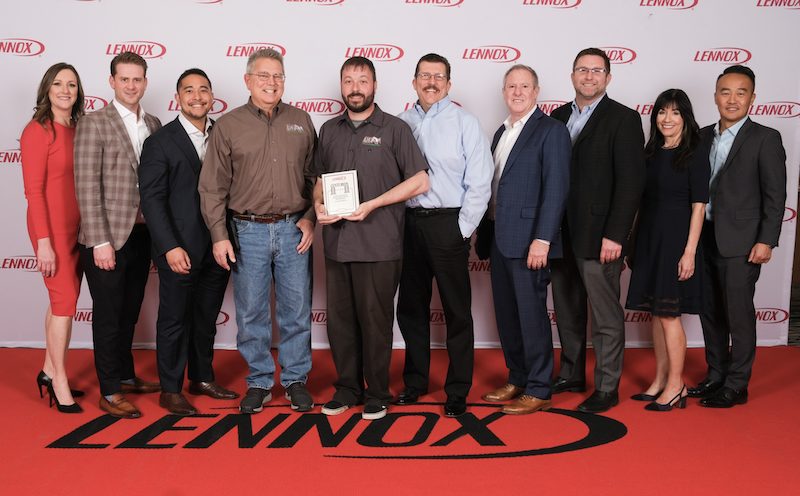 Lennox Centurion Award
Our residential and commercial HVAC team recently won the prestigious Lennox Centurion Award! This is a well-deserved recognition of our team's exceptional service and expertise in the HVAC industry.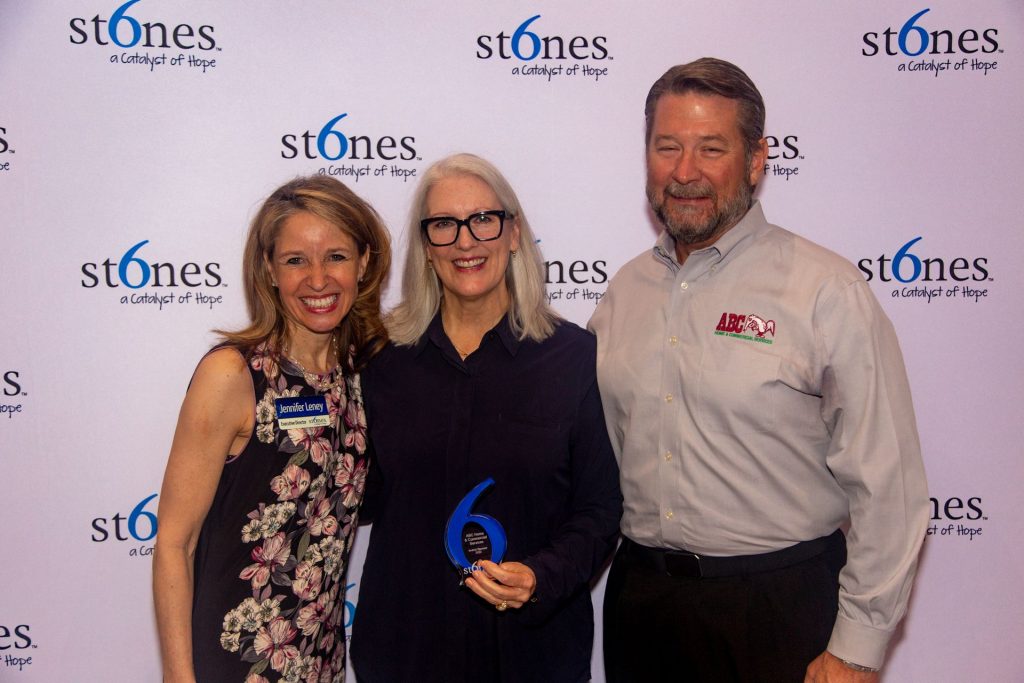 Catalyst of Hope: In-Kind Sponsor Award from 6 Stones
ABC Home & Commercial Services Dallas was a Catalyst of Hope Award Winner for In-Kind Sponsor of 2022. This award was presented by 6 Stones, whose mission is sharing hope through community mobilization.

Field Famous Podcast: Recruitment 101
Our recruiting manager, Adam Creed, speaks with Dr. Christopher Fasano on the Field Famous podcast about how his sales background informs his storytelling approach to recruiting the right people.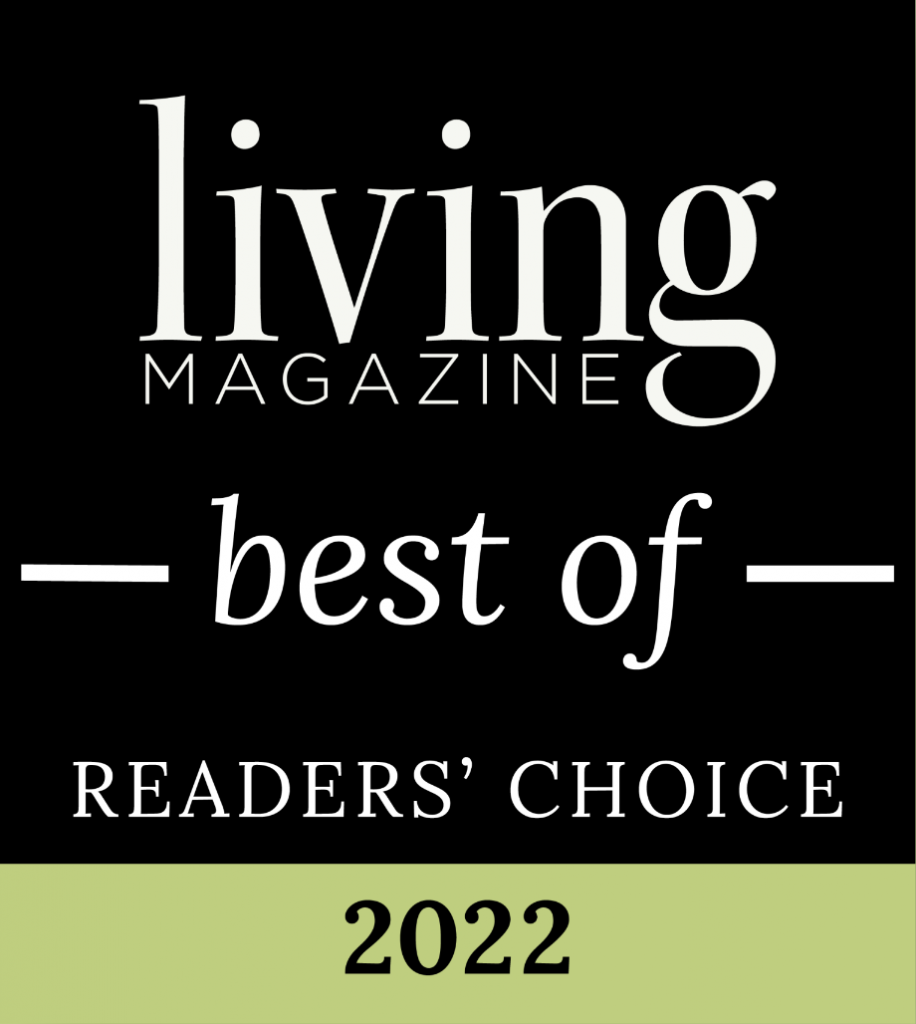 2022 Best Of Northeast Tarrant County
ABC Home & Commercial Services was the winner in the pest control category in the 2022 Best of Northeast Tarrant County Readers' Choice awards.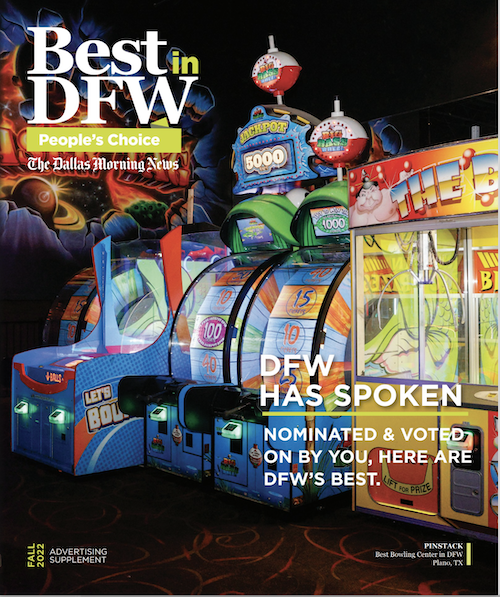 Best in DFW
ABC Home & Commercial Services of DFW won in multiple categories, including landscape design/installation, landscape maintenance and pest control, in The Dallas Morning News Best in DFW People's Choice Fall 2022.
Build Your Brand Identity
Learn how building your brand identity can help you put your best foot forward! Our president, Dennis Jenkins, wrote this article.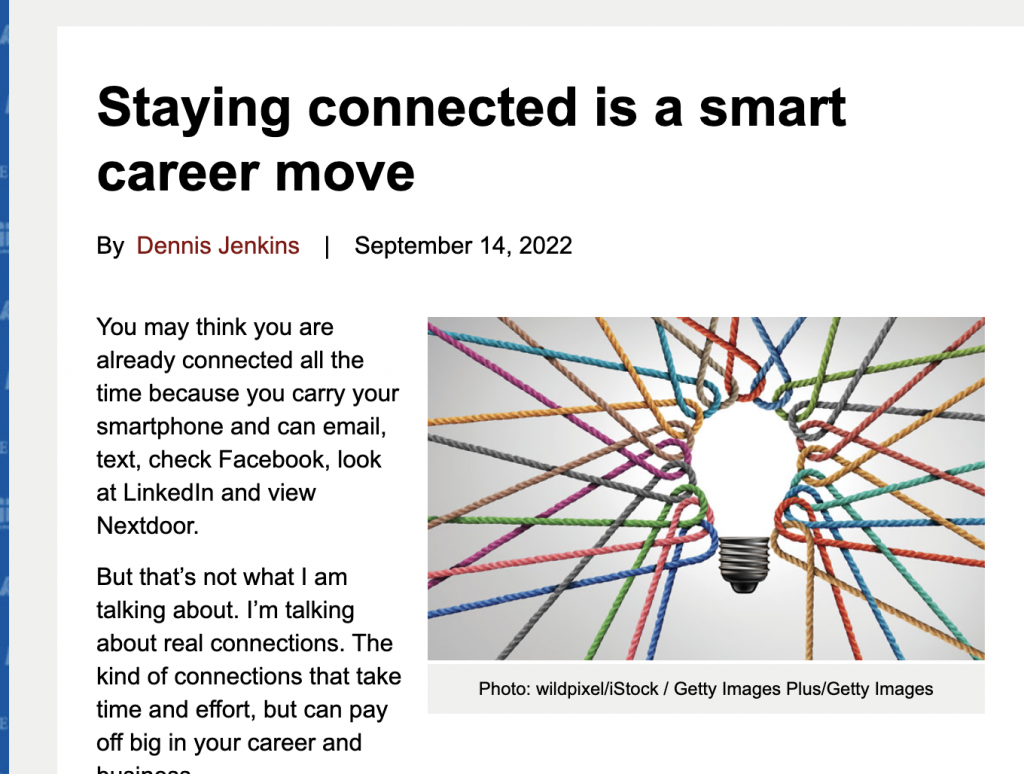 Staying Connected is a Smart Career Move
ABC DFW's president, Dennis Jenkins, explains how connections can pay off big in your career and business.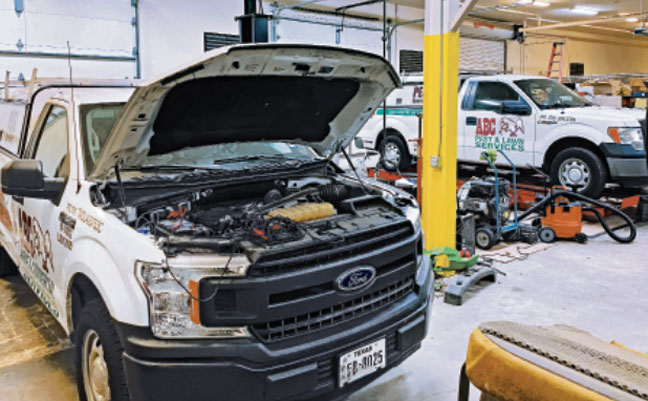 Don't Truck It Up
Our president, Dennis Jenkins, shares the value in taking pride in your company's vehicles.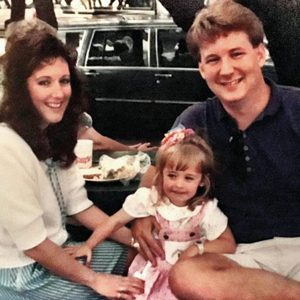 What Every Business Needs to Grow
"Today, it is as important to decide "who you are" as it is to determine where you will be located, what trucks you will use, or what services you will offer. This will become the overall personality of your business."
Build Your Brand on Service — to Customers and Beyond
Dennis Jenkins answers the age-old question, "How do you set your company apart from competitors"?
Everyone is in Sales
In this blog post, Dennis Jenkins explains how ABC watches and listens for "salesmanship" in every interaction and phone call.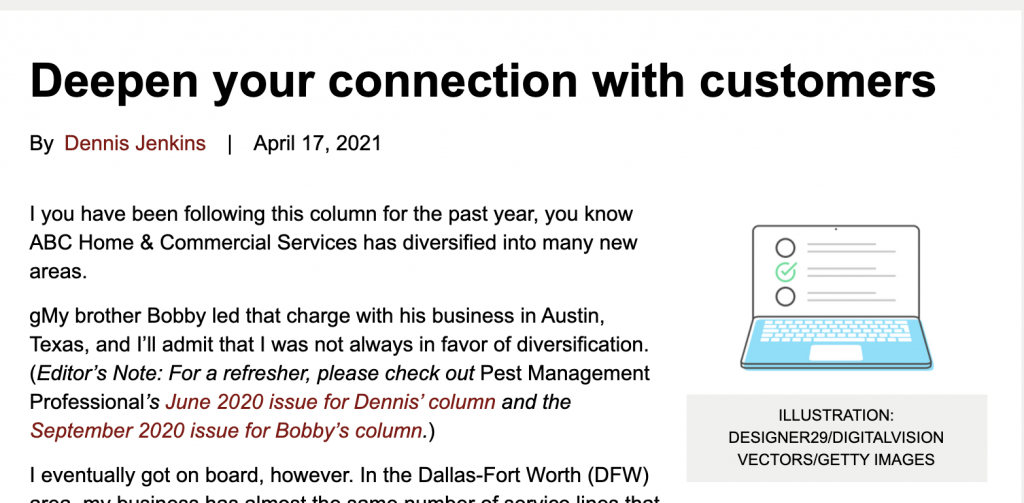 Deepen Your Connection with Customers
"The bottom line is that when you are doing more for a customer, they become more of "your" customer — and you have even more of a reason to deliver world-class service. This is truly the magic of what we do. With a repetitive business model, you develop deeper relationships with your customers over time."
Make New Customers, But Keep the Old
Dennis Jenkins shares his New Year's business resolution: To continue to place more of a focus on our existing customer base. Read more about how ABC welcomes back returning customers.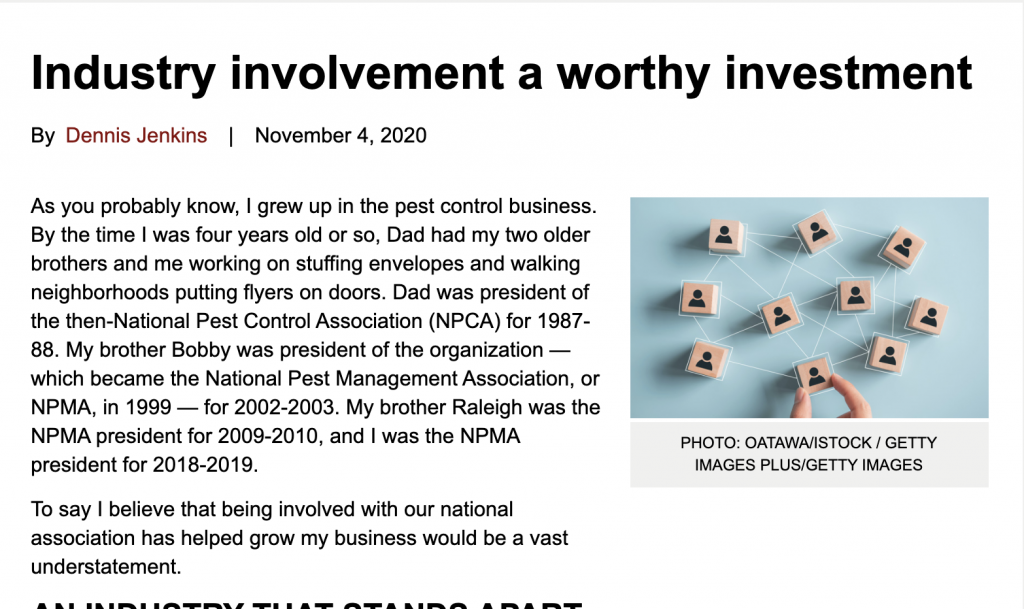 Industry Involvement a Worthy Investment
"By the time I was four years old or so, Dad had my two older brothers and me working on stuffing envelopes and walking neighborhoods putting flyers on doors."
Read our president, Dennis Jenkins' account on how being involved with the National Pest Management Association has helped grow ABC.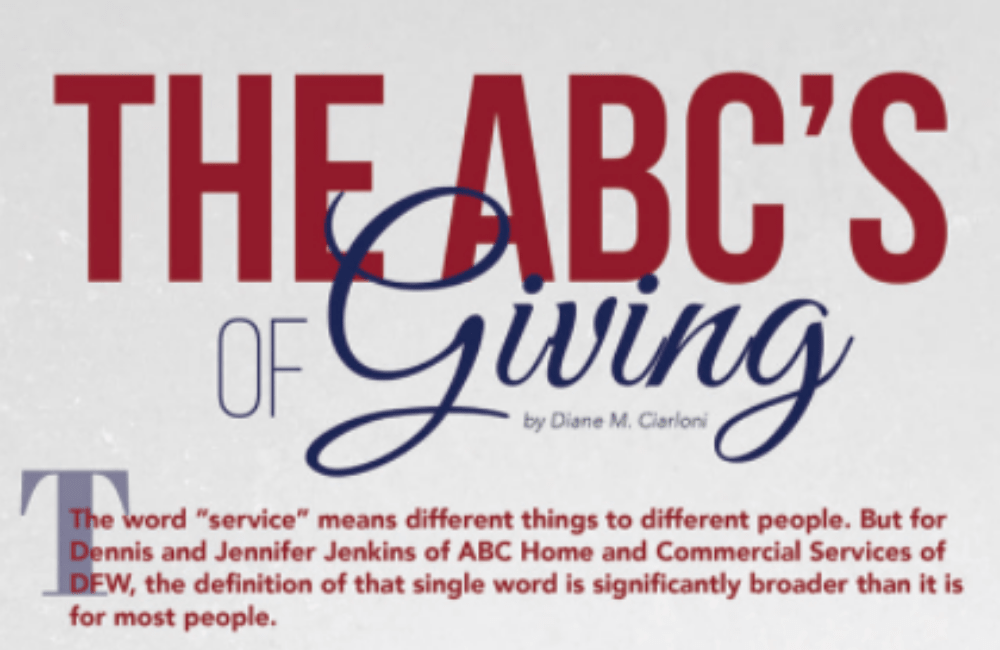 The ABC's of Giving
The word "service" means different things to different people. But, for Dennis and Jennifer Jenkins of ABC Home and Commercial Services of DFW, the definition of that single word is significantly broader than it is for most people.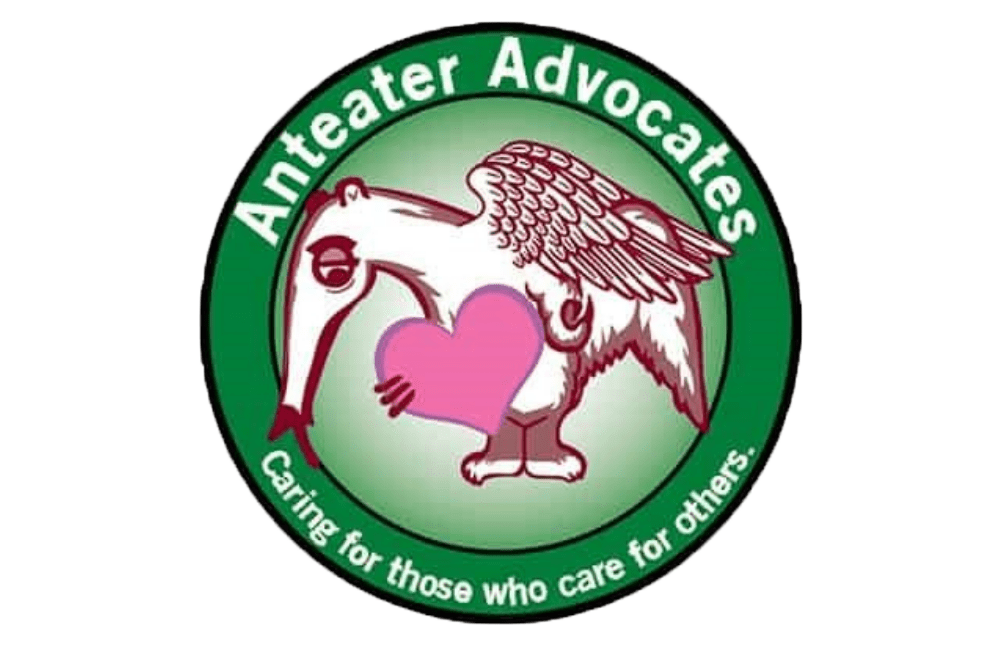 ABC's Anteater Advocates Organization Serves its Community
LEWISVILLE, Texas — Dennis Jenkins' servant attitude and commitment to giving back to the community — as his father demonstrated throughout his childhood — inspired the creation of ABC Home and Commercial Services' internal organization: Anteater Advocates.
Anteater Advocates, run by ABC employees, was formed around 25 years ago with the goal of serving the community through the donation of time and services. In addition to monthly volunteering at Christian Community…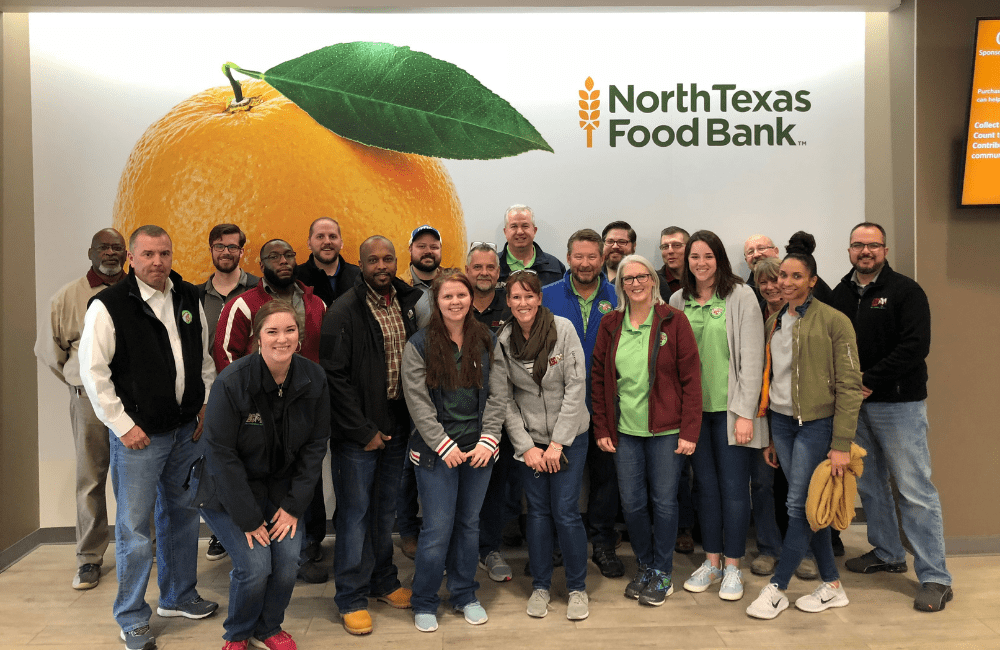 13th Annual North Texas Food Bank Golden Fork Awards
We often say that the North Texas Food Bank could not carry out its mission of bridging the hunger gap in our region without the partners and relationships we have in the community.
While we feel this gratitude every single day, we like to pause each year to recognize our most passionate supporters through the Golden Fork Awards. We often say that the North Texas Food Bank could not carry out its…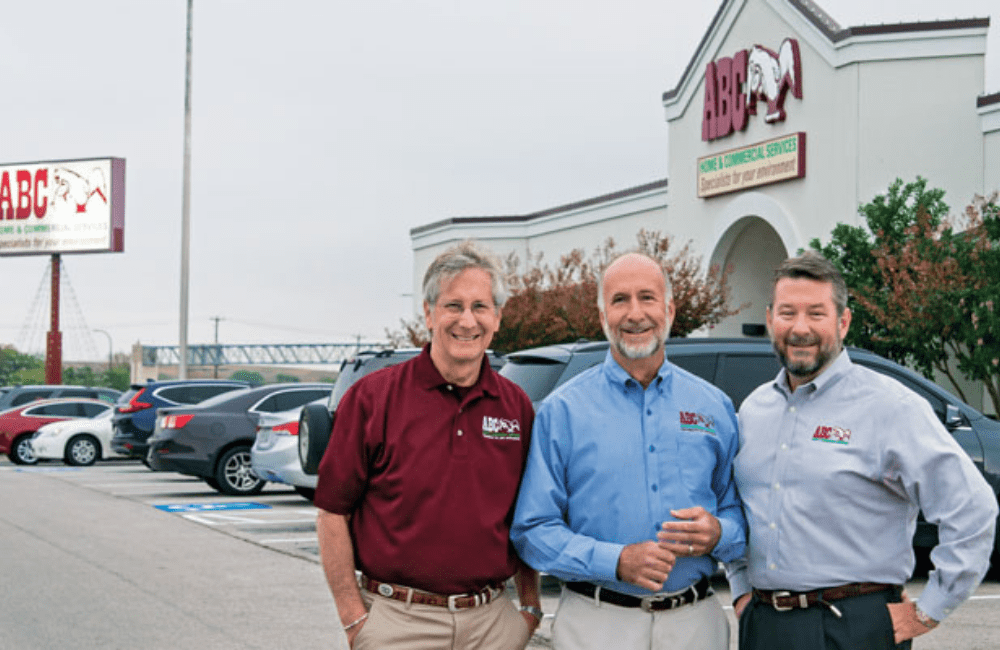 Jenkins Brothers Share the ABC's of Growth
The legacy of Robert Jenkins Sr., a Pest Management Professional (PMP) Hall of Famer (Class of 2005), clearly survives and thrives through his sons Bobby, Raleigh and Dennis.
Bob Sr. was inducted not only for his vast business acumen, but also for his generous spirit and selfless sharing of lessons learned with colleagues at association gatherings and during one-on-one chats. Bob Sr. also stands apart…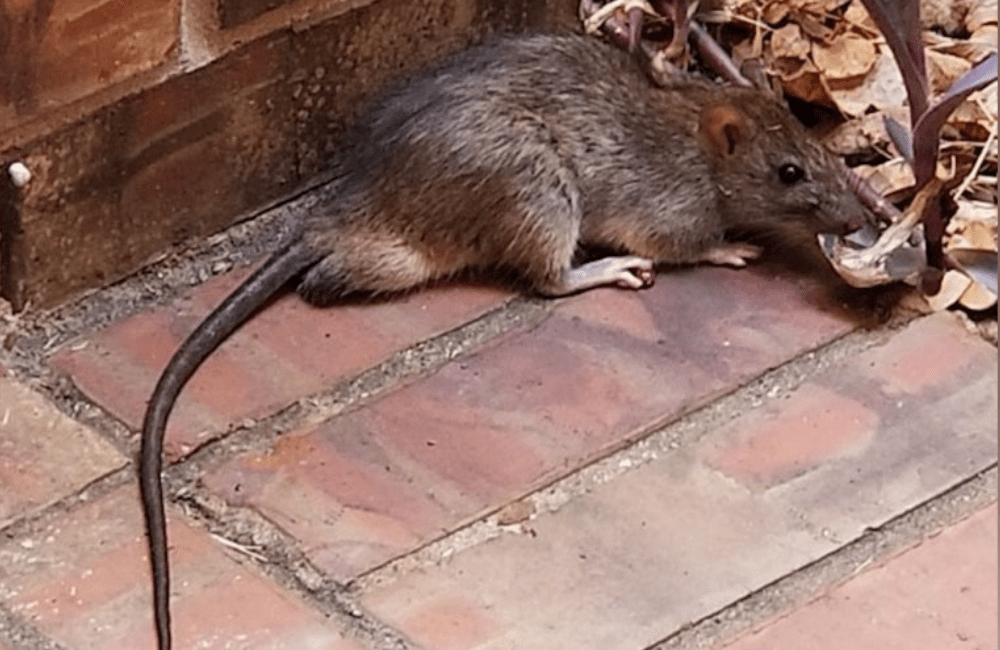 Rats! New, Cheaper Vehicle Wiring Apparently Attracts Rodents, Leads To Damage
FRISCO, Texas (CBSDFW.COM) – As temperatures cool down, your car could face a pricey threat caused by a culprit you might not expect.
Whatever messed with Paco Aguirre's van was bold, cunning and quick. But one thing he was not, was discreet.
"When you first open the hood, you can see feet marks everywhere, you can see feces everywhere," Aguirre said. Aguirre said a rat nibbled right through the cables…
What Our Customers Are Saying
"I just started with this company on 6/09/2022 the service was great and they did a good job but the communication and professional of this agency is TERRIBLE. UPDATE..06/16/22 I just received a call from Lindsey at ABC she was very nice and polite and understood my concern and with no problem she Resolved it. Thank you Lindsey for reaching out to me and solving my problem."
"I met Vincent at Home Depot and he recommended I call ABC Home and Commercial Services for a drainage issue I had in the yard for the previous several years. They sent Skip out to address the issue and he did a FANTASTIC job!!! He diagnosed the issue quickly, fixed it, and was extremely professional the entire time. Also, the repair was very reasonably priced. I am going to use this company for every issue I have In the future!!!!"