Pest Control in Fort Worth, TX
Located within one of the fastest growing metropolitan areas in the country, Fort Worth's warm, humid climate is ideal for a variety of common household pests, including cockroaches, wasps, ants, spiders, bed bugs, termites, rodents and other unwelcome and insects. Most residents have neither the time nor the knowledge to control these infestations on their own. When it comes to pest control, Fort Worth homeowners rely on the professionals at ABC Home & Commercial Services for effective, long-term solutions.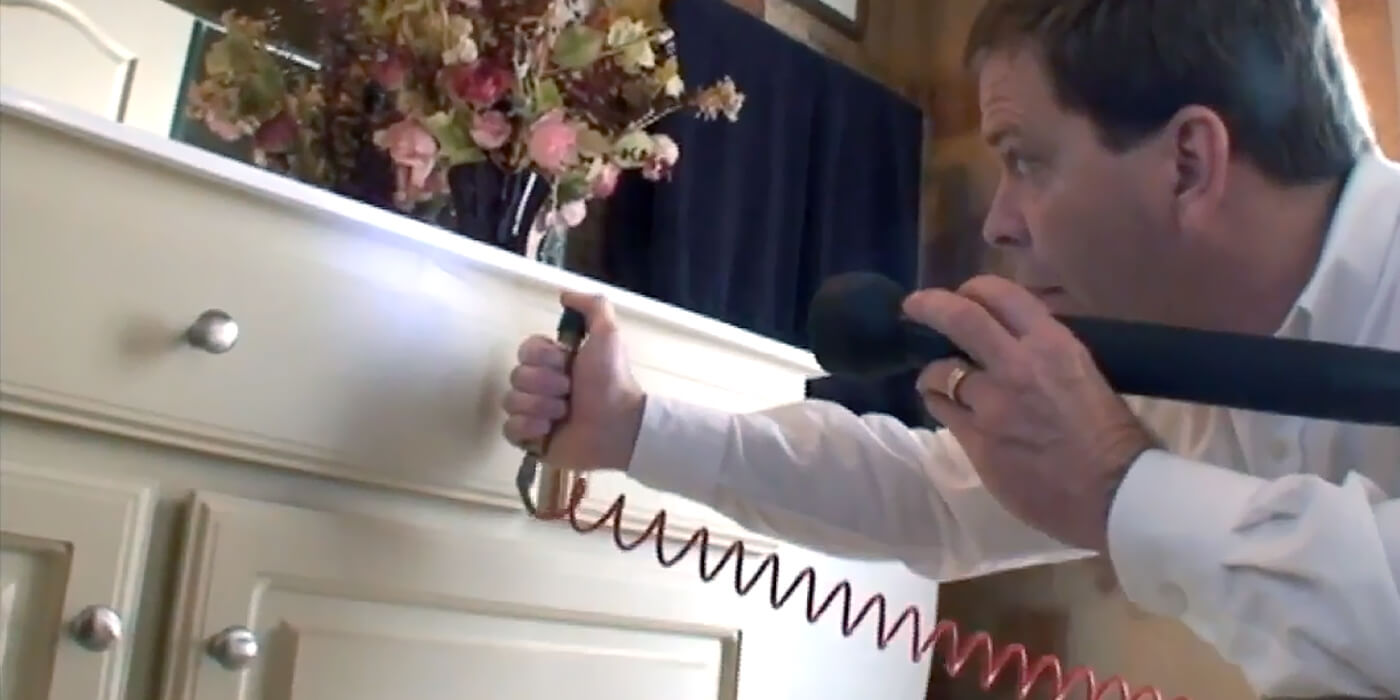 Effective Pest Control Solutions
As the largest independently-owned and operated pest control company in the state of Texas, ABC has developed a pest control protocol that works. Our deep understanding of entomology, animal behavior and the larger ecosystems in North Texas inform how we get results.
Our Signature Services include:
An in-depth survey of your home's exterior to note any changes from the initial inspection.
The careful administration of targeted treatments, when and as necessary.
The creation of a protective barrier around your home's exterior to help you avoid future infestations.
Dusting of crevices, holes and cracks with preventative solutions.
Adding copper wool and dust to close off any potential entry points.
An evaluation of your crawl spaces and attic to identify the need for any targeted treatments in these common problem areas.
As a business which has earned the QualityPro accreditation from the National Pest Management Association, ABC performs criminal background checks on all employees, checks the driving record of technicians and performs drug testing. ABC employees also undergo routine training to keep up to date with the latest developments, lessons learned and research in the pest control industry.
The ABC Process
1. Contact ABC
When you contact us, we will schedule an inspection to get an understanding of the problem. In some cases, we can give you a quote over the phone.
2. Get An Estimate
If you have an inspection, we will send you a custom treatment plan and estimate afterward. Once we get your approval, we will schedule your treatment.
3. Treatment
We will come to your property and treat for pests in common hiding and nesting areas. Over time, you will start seeing less and less pest activity.
4. Prevention
Customers with our ongoing pest management services will receive periodic retreatments to prevent the return of the most common pests in our area.
Depending on the pest issue you are having, we can provide you with an estimate over the phone.
In some cases, a visual inspection is necessary before treatment can begin to determine the exact pest and the severity of your infestation. Once the inspection is complete, we will provide you with a treatment plan. The next step is to begin treatment and solve your pest issue.
Once the estimate we provided to you is approved and complete, we can begin service immediately.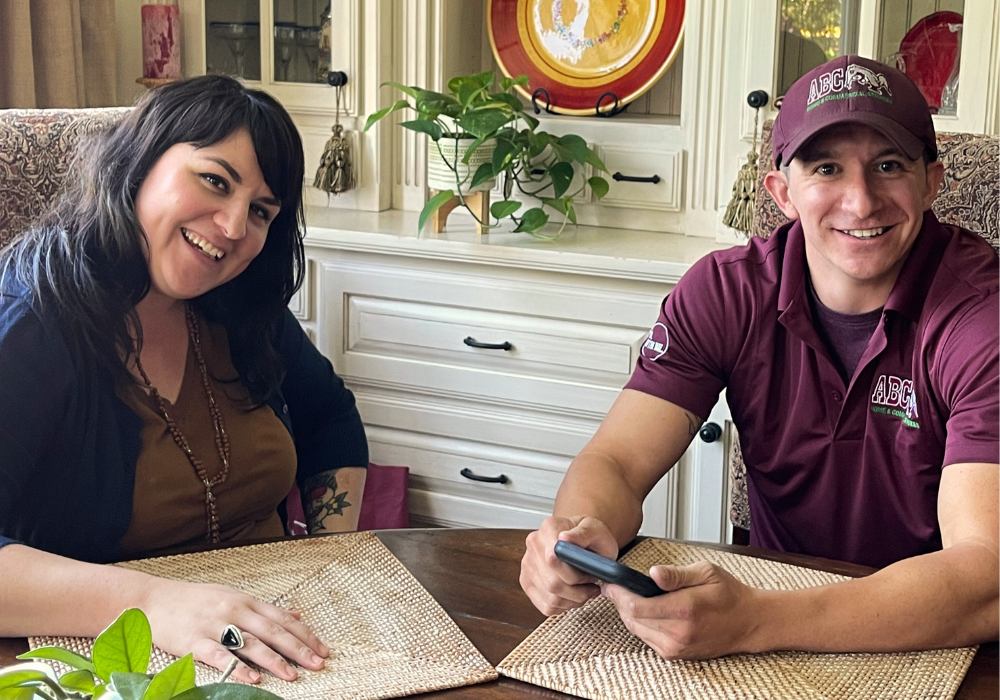 Get Started
We offer a full range of pest control services.
Why is ABC the best pest control company to handle your problem? First and foremost, ABC couldn't compete in a rapidly-growing area without getting results for our customers. Another reason we stand out from the competition is that our customers know they can feel safe with ABC in their home. Why is that? We conduct thorough background checks and drug testing on all our employees. Lastly, ABC promises to treat your home as if it were our own.
Frequently Asked Questions
Are ABC's treatments kid, pet and environmentally-friendly?
As a family-owned and run business, the well-being of your children and furbabies is our top priority, as is the condition of the larger ecosystem in the communities we live in and serve. That's why we have painstakingly chosen products that are low-impact while being effective.
Our treatments are all applied by highly trained, skilled technicians in low concentrations. Products are formulated specifically for residential use and are created to control the specific pest that's giving you problems. Our technicians are happy to answer any questions you might have about the products we are using in your home or address any of your concerns.
How many treatments will you need to perform on my property?
While we wish there were an easy answer to this question, the truth is that every customer's pest problems are slightly different, which is why we prefer a tailored solution. We completely understand that our customers hope that we resolve all infestations in just a visit or two, but the reality is that pest pressure in North Texas is high. We recommend quarterly visits to protect your home and family from the dangers that these pests pose. Through these regular calls, we can make sure we have successfully eliminated all the pests on your property and disrupted the reproductive cycle of the pests, so you don't have to worry about them coming back.
We'll have a much better idea of the duration of your treatment plan after we've had a chance to perform your free inspection. Many of our customers do opt for ongoing pest control services, since pest activity is cyclical and regular monitoring can also address any other creepy crawlies that might want to make your home theirs.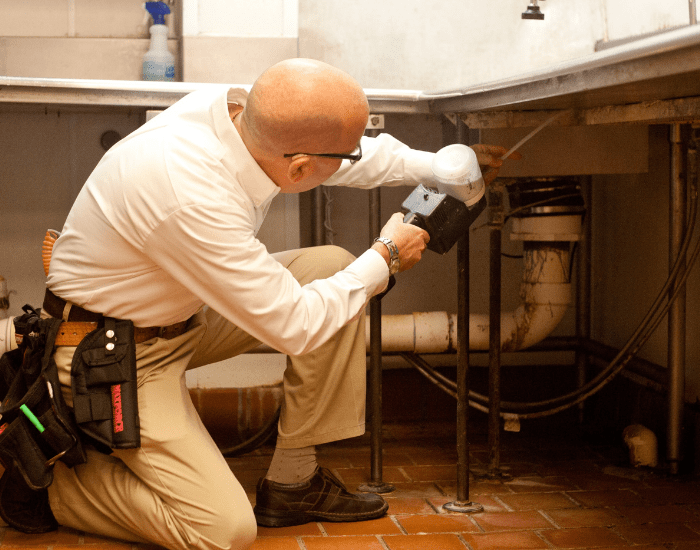 Need Pest Control For Your Business?
We understand that businesses have different needs than residences. That's why we have specially trained technicians who can service your business.
ABC's Complete List of Home Services in Fort Worth
Why deal with multiple service providers when ABC can do it all?