Termite Control in Fort Worth, TX
Termites cost homeowners in the U.S. billions of dollars each year because we often don't notice these silent destroyers until they have already caused significant damage. If you suspect you may have a problem, contact ABC Home & Commercial Services for effective termite control in Fort Worth. With our ongoing monitoring program, you won't have to worry about future infestations.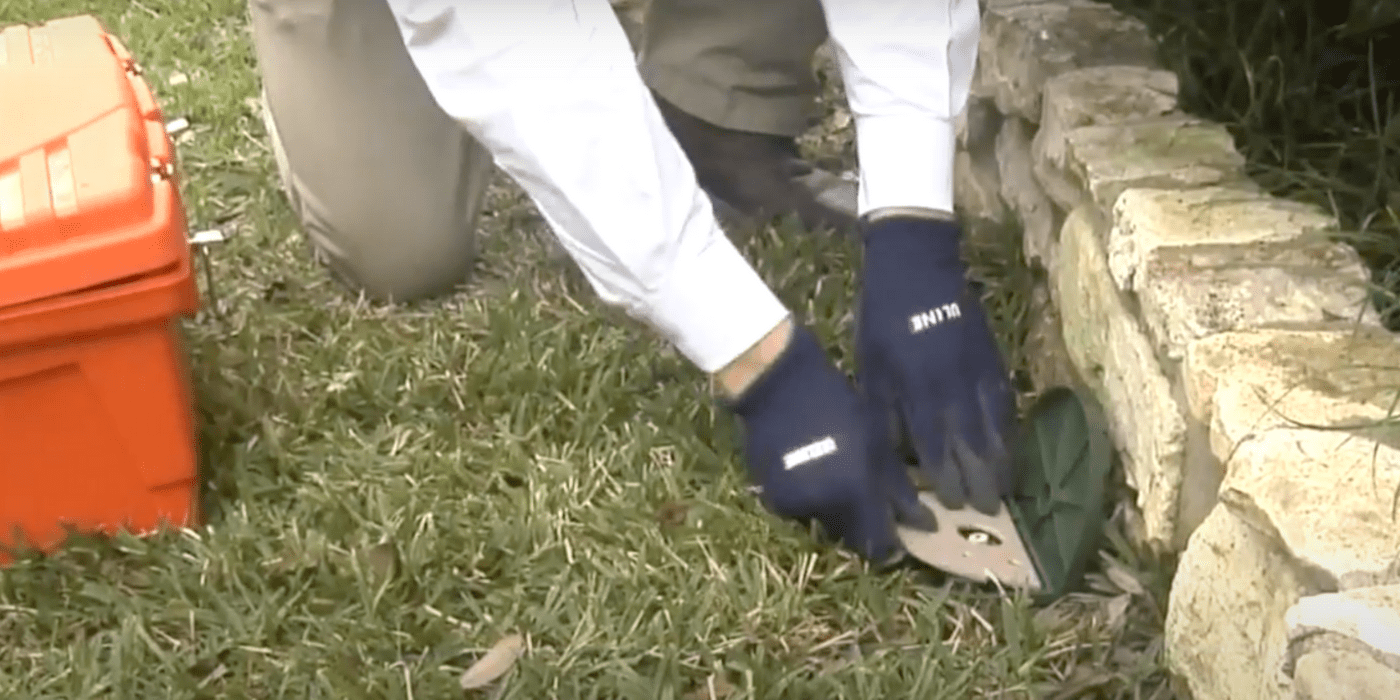 We understand that if you think you may have termites, you want a professional to come to your home as quickly as possible. We will make every effort to schedule your appointment at the earliest opportunity to stop the termite colony from growing and causing further damage to your home. We also provide ongoing services that allow us to monitor your property for termite activity so we can take action before a full-blown infestation takes place.
When an inspector comes to your home, you can expect to:
Answer questions about your infestation, including whether you've seen the termites or experienced signs of termite infestations.
Have your home and yard inspected for signs of termites.
Learn initial findings about potential entry points that termites can use to gain access to your home or the wood around your property.
Get your home assessed for any factors that may make it more vulnerable to termites.
Have the opportunity to ask any questions you may have about termites, our treatment program and our processes.
Once we have finished the inspection, we will create a customized treatment plan for your property. Once you have approved of our estimate, we will schedule your first treatment call.
The ABC Process
1. Contact ABC
When you contact us, we will schedule an inspection to get an understanding of the problem. In some cases, we can give you a quote over the phone.
2. Get An Estimate
If you have an inspection, we will send you a custom treatment plan and estimate afterward. Once we get your approval, we will schedule your treatment.
3. Service
We will come to your property and treat for pests in common hiding and nesting areas. Over time, you will start seeing less and less pest activity.
4. Follow-Up
Customers with our ongoing pest management services will receive periodic retreatments to prevent the return of the most common pests in our area.
ABC uses a targeted, scientifically proven method to eliminate termite colonies on your property. As a full-service pest control company, we can offer you several different termite services, depending on what your needs are.
Fort Worth residents can rely on ABC for:
Termite Inspections 
Every year, subterranean termites establish a new colony, making it important that you have your property inspected annually for any new signs of pest activity. You can rely on a specialist from ABC to examine your home for any signs of a problem and report back on our findings and any related damage.
Termite Treatment & Monitoring 
If you believe you have termites on your property, experts recommend you schedule a time for a professional to come to inspect and treat your home as quickly as possible to prevent any further damage. ABC uses Termidor, a product that bonds to your soil and creates a barrier that termites can't smell or taste. When we use this treatment on your property, we pay extra attention to areas that may attract termites, such as where your plumbing enters your slab and areas moisture can accumulate.
Termites cannot detect Termidor, so when these destructive insects tunnel through treated soil, they unknowingly become exposed to product's active ingredients. Studies have shown that Termidor will eliminate the entire colony of termites on your property within three months. Termidor is still effective more than ten years after treatment.
To successfully control a termite population, you must eliminate the entire colony, which can have up to one million members. To ensure termites have been eradicated on your property, ABC's pest control experts install monitoring stations on your property that contain cellulose-based tablets, a favorite food source of termites. These tablets contain targeted growth inhibitors that can prevent a colony from growing by preventing termites from molting or producing eggs. Our technicians will regularly check these bait systems for any signs of termite activity. Customers who sign up for our ongoing monitoring have peace of mind that their biggest investment is protected.
Termite Damage Repair Plan 
One of the most difficult aspects of the aftermath of a termite infestation is that many insurance policies don't cover related damage. One major advantage of signing up for our ongoing termite contract is that ABC offers a special damage repair plan in case your home becomes reinfested. If you have termite related property damage while under our program, you will be eligible for compensation so you can make any needed repairs.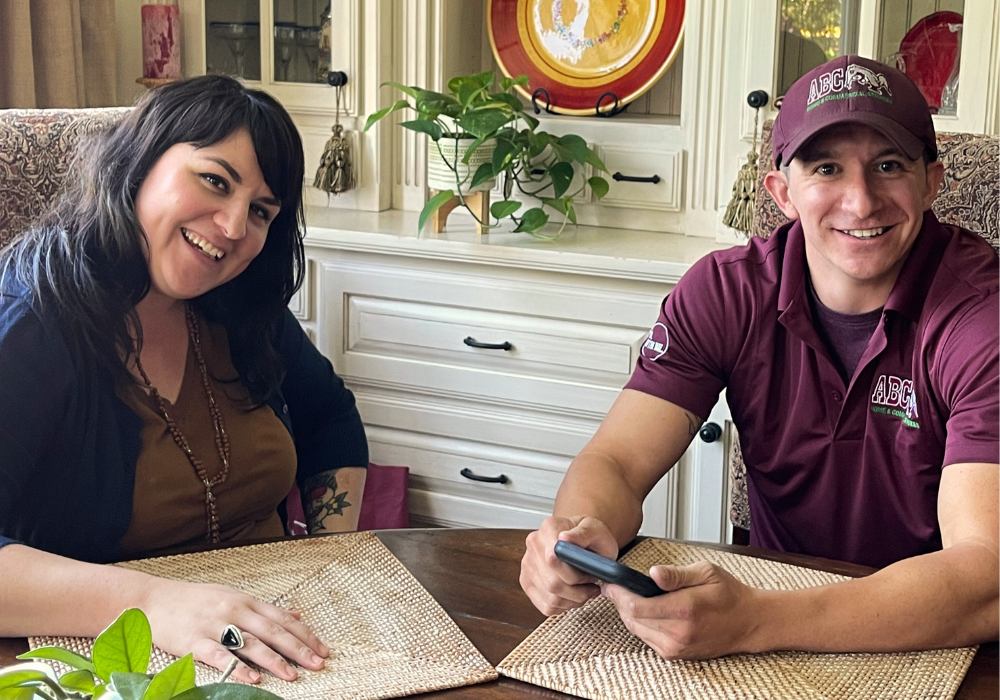 Get Started
We offer a full range of pest control services.
While there are products you can purchase that may help slow the growth of a termite population, experts recommend contacting a professional because of the damage these pests pose to your property and belongings. Our specialists target colonies with scientifically-proven products that are only available to licensed pest control companies. With over 60 years in the pest control industry, ABC team members understand these pests, their life cycles and use this knowledge to create effective treatment plans.
In addition, you can feel safe with our technicians on your property as they are all drug tested and go through an extensive background check prior to getting hired. We only add team members who we would invite into our own homes. Before making service calls, ABC technicians go through additional in-house training to properly locate, identify and treat any infestation. Finally, as a family-run business, one of our core values is to treat your home as if it was our own.
Frequently Asked Questions
Are the products you use low-impact for children and pets?
Our team of experts, which includes entomologists and pest control professionals, has done extensive research on each of the products that we use in our termite control program. As a family-run business, we only use products that are specially formulated for residential use and that we would apply to protect our own homes. Our goal is to select products that are low impact and yet still effective. We would be happy to address any of your questions or concerns regarding the treatments we use.
Does ABC provide inspections for Wood Destroying Insects (WDIs)?
Yes, ABC provides inspections for wood-destroying insects here in Fort Worth. Because termites establish new colonies each year, we recommend having an annual inspection to detect signs of termite activity, as well as when you are purchasing or selling a home. If you believe you may have WDIs on your property, give ABC a call and we will send an inspector to your home at the earliest opportunity. If we do find you have termites on your property, we can provide you with an estimate for the next steps and, upon your approval, we will put you on the schedule for your first treatment call.
Is having one termite on my property a big deal?
Unfortunately, if you spot just one termite in or around your home, there is likely a colony, which means that you can have as many as a million members nearby. Subterranean termites are so destructive because they eat all day, every day once they have found wood via underground tunnels. Many times, when a homeowner or business owner finds just one termite, this is a swarmer termite that is looking for additional food sources because the colony needs additional nourishment.
It's quite common to confuse swarming termites with carpenter ants. A pest control professional is much better equipped to determine which pest you have on your property than the average homeowner, especially because these two pests require different treatment methods and impact your home in distinct ways. As part of your inspection, we can identify what pest is on your property and then create a tailored treatment plan to resolve your issue.
What can I do to prevent termites?
The best way to avoid termite damage is to make your home as unattractive to these pests as possible. To make your property less appealing to these pests, you can:
Keep drains and gutters free of debris
Check your home for any signs of leaks, such as damaged roofing, broken gutters, dripping outdoor faucets and leaking water lines that can be responsible for excess moisture around your home's exterior
Ensure that water running off gutters drains away from your foundation
Keep landscaping and other wooden materials away from your home, including firewood, mulch, scrap lumber and sawdust
Move wooden decorative materials, such as a trellis, away from the exterior of your home
Raise wood siding, stucco and foam board at least six inches off the ground
Take measures to prevent humidity in crawl spaces
When one of our experts comes to your home, you will receive customized tips to prevent termite infestations based on the unique characteristics of your property.
Get Started
We can create a treatment plan that targets these pests, so you can have peace of mind.
More Pest Control Solutions in Fort Worth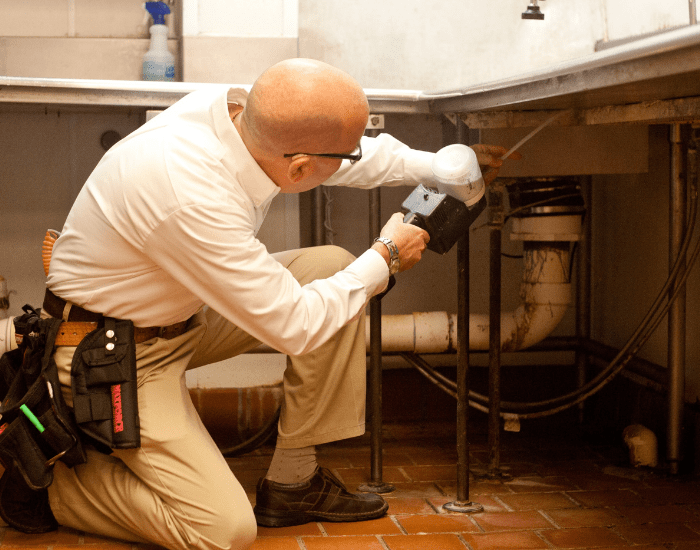 Need Pest Control For Your Business?
We understand that businesses have different needs than residences. That's why we have specially trained technicians who can service your business.
ABC's Complete List of Home Services In Fort Worth
Why deal with multiple service providers when ABC can do it all?