Cockroach Exterminator in Fort Worth, TX
After spotting one too many roaches around your property, it's time for professional help. When looking for an effective cockroach exterminator in Fort Worth, homeowners and business owners know they can rely on ABC Home & Commercial Services. Our skilled and knowledgeable technicians will pinpoint the source of your infestation and implement preventative measures so you don't have to worry about these pests again.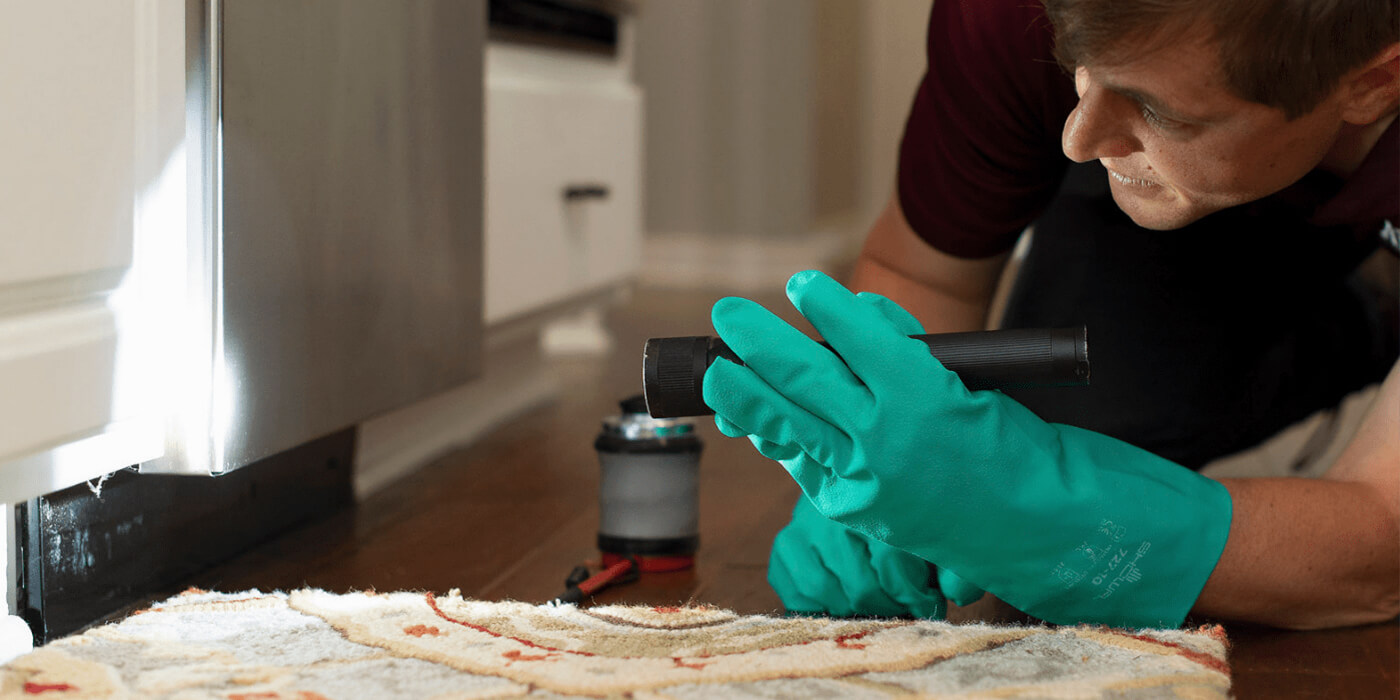 In Fort Worth, the two species of cockroach you're most likely to find in your home are the German cockroach and the American cockroach. These two varieties require different methods of treatment, so knowing which has infested your home is the first step in reducing these populations.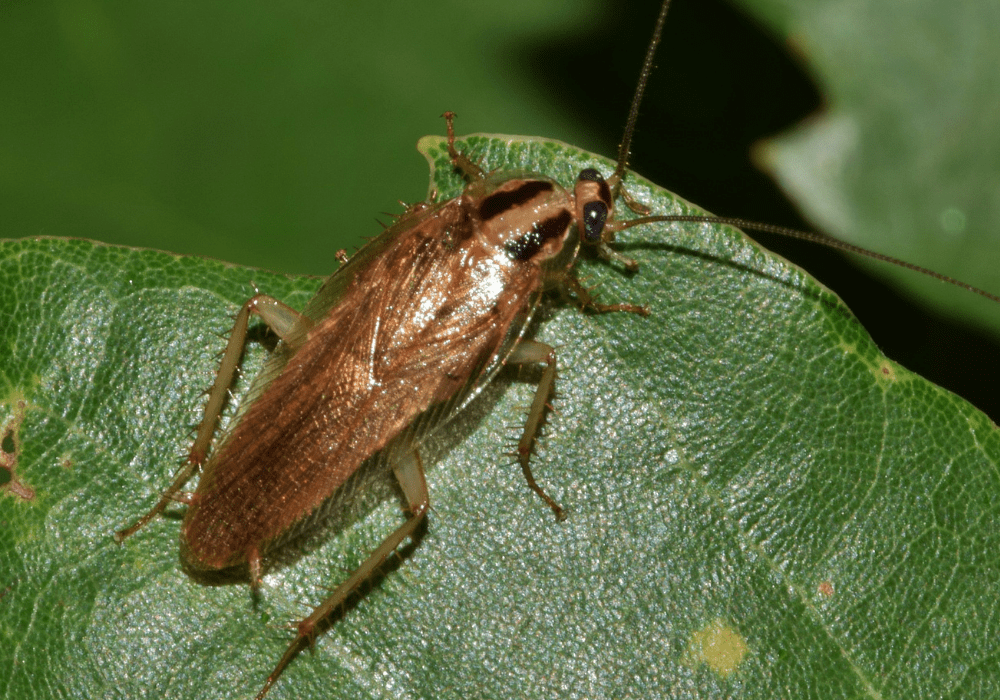 German Cockroach Control 
While German roaches are smaller than American cockroaches, these species are more likely to invade our homes. ABC uses a proven, two-fold as part of our treatment protocol. First, we apply a non-repellant pesticide that alters the reproductive cycle of these creatures so eggs can't hatch. As the pests travel through the pesticide, they unknowingly bring the substance back to the nest. Second, we will strategically place bait stations to reduce the number of adult cockroaches on your property.
Keep in mind that in order for our bait stations to be effective, roaches can't have readily available food sources. We will ask that before, during and after our treatments, you wipe down counters after using them, mop your floors, regularly take your trash to bins outdoors, keep food in tightly sealed containers, wash dishes off shortly after using them and keep general clutter to a minimum. German roaches are prolific breeders and can survive on nearly any type of organic matter, so multiple treatments are usually needed to ensure the problem has been controlled.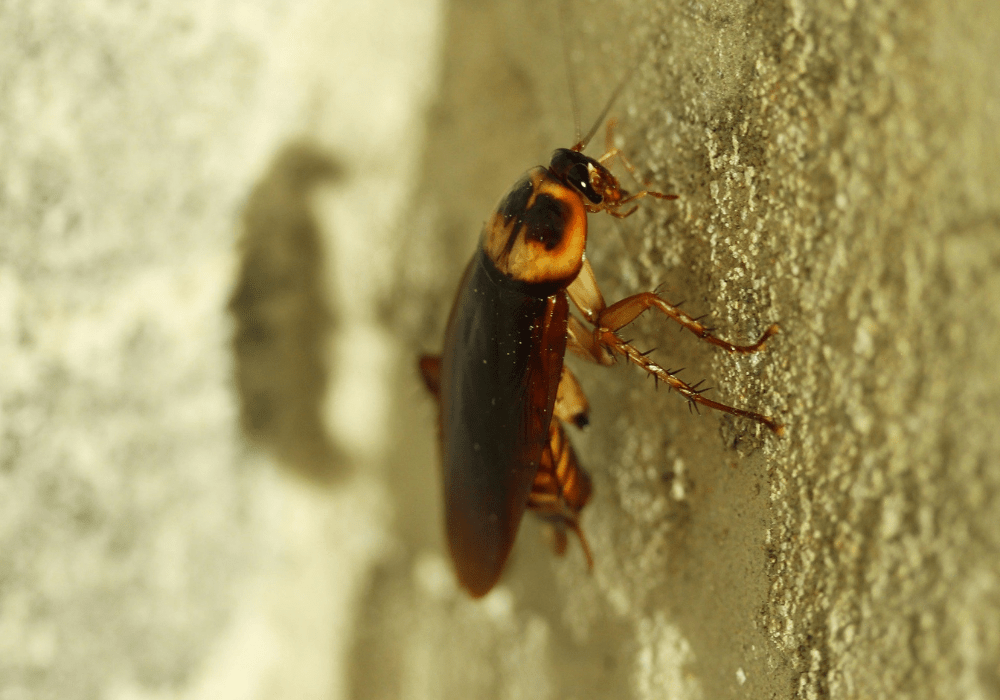 American Cockroach Control
American cockroaches are much larger than the German varieties, making them perhaps more noticeable. That said, these roaches would actually prefer to live outside. Most of the time, American cockroaches find their way into homes on accident after entering through a small crack near our windows or doors.
In order to prevent these roaches from coming inside your home, your ABC technician will apply a repellent near your home's exterior. Then, we will seal up any potential entry points future generations of roaches could use to gain entry to your home, as well as implement any other preventative measures that are specific to your property.
The best way to prevent either species of roach from coming into your yard or your home is to eliminate excess moisture around your home and yard and to reduce any dense vegetation, especially along your exterior. Many of our customers enroll in our ongoing maintenance program that is focused on preventing roaches, as well as other common pests in the Fort Worth area.
The ABC Process
1. Contact ABC
When you contact us, we will schedule an inspection to get an understanding of the problem. In some cases, we can give you a quote over the phone.
2. Get An Estimate
If you have an inspection, we will send you a custom treatment plan and estimate afterward. Once we get your approval, we will schedule your treatment.
3. Service
We will come to your property and treat for pests in common hiding and nesting areas. Over time, you will start seeing less and less pest activity.
4. Follow-Up
Customers with our ongoing pest management services will receive periodic retreatments to prevent the return of the most common pests in our area.
We understand that if you have a roach problem, you want to begin treatment promptly. If you have been unsuccessful in treating roaches on your own, or if you just don't have the time to deal with the issue, just give us a call or schedule an appointment online and we will send a professional to your home as quickly as possible.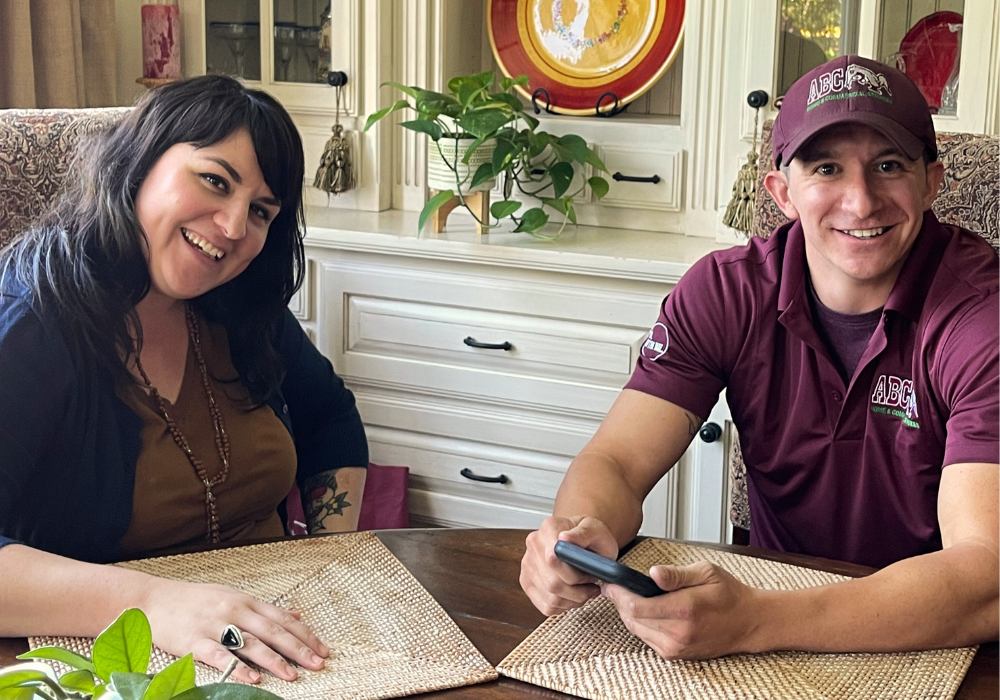 Get Started
We offer a full range of pest control services.
ABC is a family-owned business that has been providing services to homeowners and business owners for over 60 years. Through our decades of experience here in North Texas and specialized knowledge of pest behavior and habits, ABC's technicians have learned the best ways to treat pest problems to ensure these creatures are controlled on your property. We also understand the importance of who comes to your property to perform those treatments, which is why all of our team members go through an extensive hiring process that includes mandatory drug testing and background checks. Once a candidate joins the ABC family, additional in-house training is provided so each technician is prepared to handle any pest problem on a residential property. Finally, part of our core values is that we treat your home as if it was our own, so you can rest assured that our team will respect your home and property and take care not to leave a mess after our service calls.
Frequently Asked Questions
What are some warning signs that might indicate I have a roach infestation?
While spotting a roach is definitely a sign of an infestation, you may observe the following before seeing an actual cockroach:
A strange, musty smell
Small, brown cockroach droppings that have a similar appearance to coffee grounds
Cockroach egg casings that are long, cylindrical and yellow
Cockroach shells that are about the same size and shape of an adult cockroach
Smear marks along the areas where roaches commonly travel, such as along floor and wall junctions
When inspecting your home, search for signs of cockroaches in areas that are warm and moist, as these conditions are ideal for these pests. When we inspect homes for roaches, we commonly look in kitchens, bathrooms, laundry rooms, around drains and any other areas that are near sources of water.
Can't I get rid of cockroaches on my own?
While there are products you can purchase that can help reduce the population of roaches on your property, homeowners frequently tell us that their efforts require significant time, effort and patience, only to yield minimal results. When it comes to dealing with roaches, a thorough, effective treatment plan is necessary, because some female roaches are capable of laying up to 10,000 eggs in a single year. Since these pests can survive off nearly any kind of organic matter, including human hair and nail clippings, controlling them on your own is often extremely difficult.
Cockroaches have been around for millions of years, and have adapted to live in close quarters with humans. To successfully eliminate the entire population of roaches that is nesting on your property, you need to have a treatment plan in place that is both consistent and proven to be effective.
How often will you treat my property?
Unfortunately, there is no one answer to this question, as there are many factors that are considered when creating your treatment plan. When deciding how many service calls your property will require, we will take into account the extent of the infestation, the species of roach you're dealing with and any other factors that make your property more vulnerable to roaches.
To prevent future generations of roaches from making their way onto your property, we recommend signing up for our ongoing monitoring program. Not only does this program prevent cockroaches, but it also prevents other commonly found pests in Fort Worth and the surrounding areas.
What impact do the products you use have on my family and the environment?
ABC is a family-run business, so all of the pest control products we select have our customers in mind. When deciding which products to use, we only select solutions that are manufactured specifically for residential use and only apply them in the lowest concentration of chemicals possible to be effective. If you have any questions or concerns in regards to our treatments or the products that we use, your pest control specialist would be happy to address them.
What if I still see roaches after a treatment?
While at first, it may seem odd that you would see an uptick in pest activity after treatment, our treatments make roach nesting and breeding areas unsafe for these creatures. After our treatments, these pests are searching for a new place to nest, unaware that they are actually bringing a pesticide to their new home. This helps control roach populations and prevents them from finding new potential nesting grounds.
If you find that there is still significant pest activity 7 to 10 days after your initial treatment, reach out to us so we can send a team member back to your home. Any additional treatments that occur after 7 days and within 30 days of your initial treatment will come at no cost to you.
What can I do on my own to prevent cockroaches?
Your ABC pest control specialist can provide you with recommendations on preventative measures that are specific to your home. In general, homeowners can reduce the risk of a roach infestation by:
Regularly sweeping and mopping floors
Wiping down surfaces after using them
Clearing pet food and water bowls at night
Putting dishes in the dishwasher shortly after use, or at the very least rinsing dishes when you're done with them
Taking out the trash regularly
Sealing off entry points
Moving firewood and other vegetation away from your home's exterior
After your infestation is under control, you can sign up for ABC's ongoing monitoring program to help you avoid future pest-related issues.
Get Started
We can create a treatment plan that targets these pests, so you can have peace of mind.
More Pest Control Solutions in Fort Worth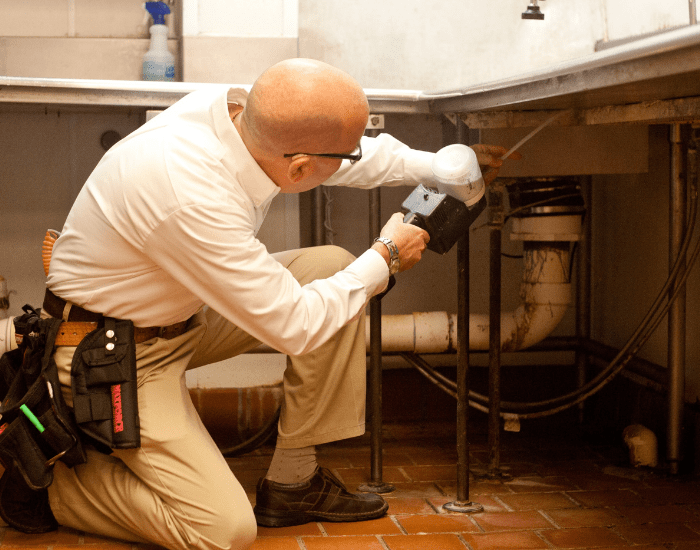 Need Pest Control For Your Business?
We understand that businesses have different needs than residences. That's why we have specially trained technicians who can service your business.
ABC's Complete List of Home Services In Fort Worth
Why deal with multiple service providers when ABC can do it all?