Mosquito Control in Fort Worth, TX
Mosquitoes are notorious for their bothersome bites, and these pests can also transmit disease. Since they need very little standing water to reproduce, eliminating possible nesting areas around your property is a near-impossible task. If you're looking for mosquito control in Fort Worth, contact the professionals at ABC Home & Commercial Services. We can make spending time in your yard a more enjoyable experience again.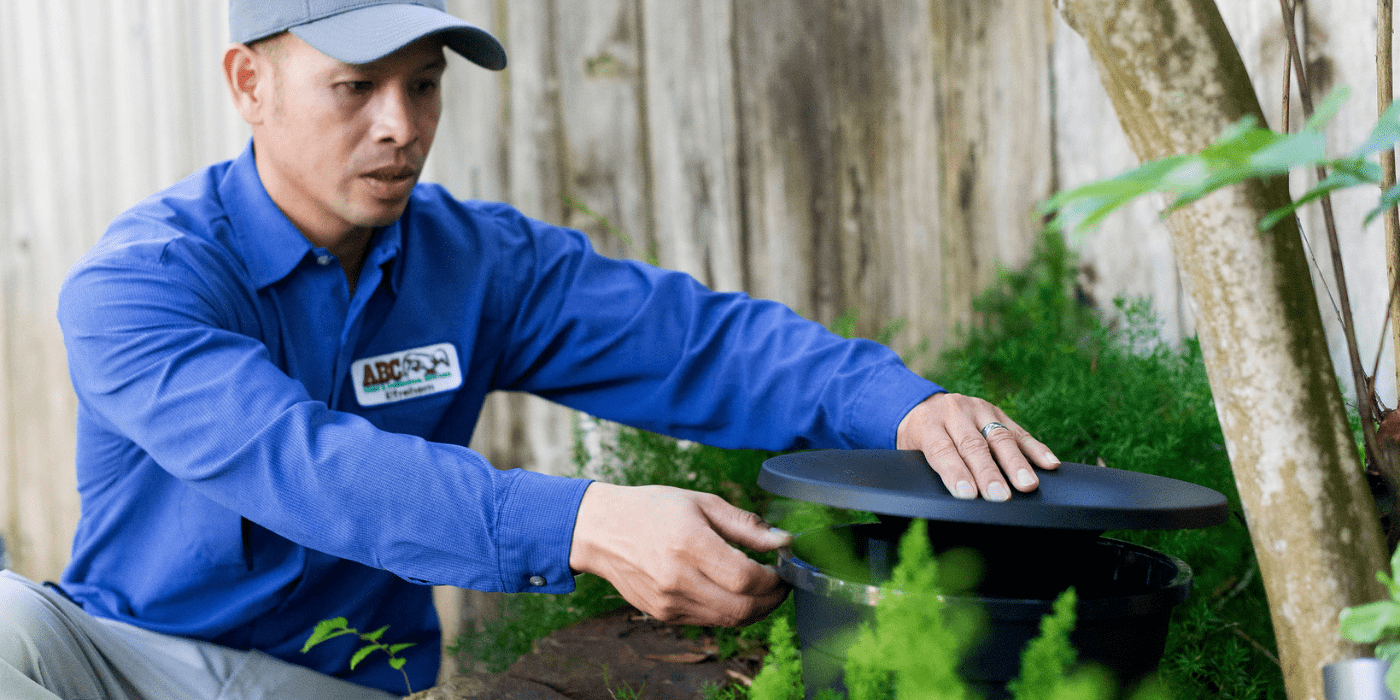 ABC uses three different treatment methods to make mosquito populations around your property more manageable: misting backpacks, mosquito traps and preventative solutions.
Backpack Sprayer 
Our trained technicians utilize backpack sprayers to target adult mosquito populations on your property. We target heavily vegetated areas where mosquitoes commonly nest and breed on your property, including around shrubs, trees and foliage. Also, we will target any other areas around your property that may attract mosquitoes.
Scientifically-Proven Mosquito Traps 
Effective mosquito control involves not only eliminating mature insects on your property but also eggs. For this purpose, ABC uses In2Care, a mosquito trap system that attracts egg-laying females and contains an insect growth regulator (IGR). The IGR halts the mosquitoes' reproductive cycle by neutralizing any eggs that the female lays. Another added benefit of this product is that its active ingredients only impact mosquitoes. Therefore, other wildlife around your property, such as butterflies, birds and pets, won't be targeted.
Proactive Mosquito Management 
Controlling mosquito populations on your property requires ongoing efforts to make your environment less attractive to these pests. Normally, we recommend cutting back excess vegetation and eliminating pools of standing water around your home. Your technician will have customized tips on how to avoid these bothersome pests and tailored solutions.
The ABC Process
1. Contact ABC
When you contact us, we will schedule an inspection to get an understanding of the problem. In some cases, we can give you a quote over the phone.
2. Get An Estimate
If you have an inspection, we will send you a custom treatment plan and estimate afterward. Once we get your approval, we will schedule your treatment.
3. Service
We will come to your property and treat for pests in common hiding and nesting areas. Over time, you will start seeing less and less pest activity.
4. Follow-Up
Customers with our ongoing pest management services will receive periodic retreatments to prevent the return of the most common pests in our area.
When you contact ABC for an estimate, we will provide you with a complimentary inspection and quote for our services. Sometimes, we can even handle everything over the phone. In some cases, we prefer to send a technician to your home to get a better understanding of your problem before presenting you with an estimate.
During an inspection, you can expect your ABC specialist to:
Ask you questions about the severity and the extent of your mosquito problem
Inspect your property for any factors that may make you more susceptible to a mosquito infestation
Locate mosquito resting and breeding areas
Give you an opportunity to ask us any questions you have regarding our services, our protocols or what solutions we believe would be best for your yard
To wrap up the inspection, we will provide you with a complimentary estimate with recommended next steps. Upon your approval, we will put you on our schedule for your first service call.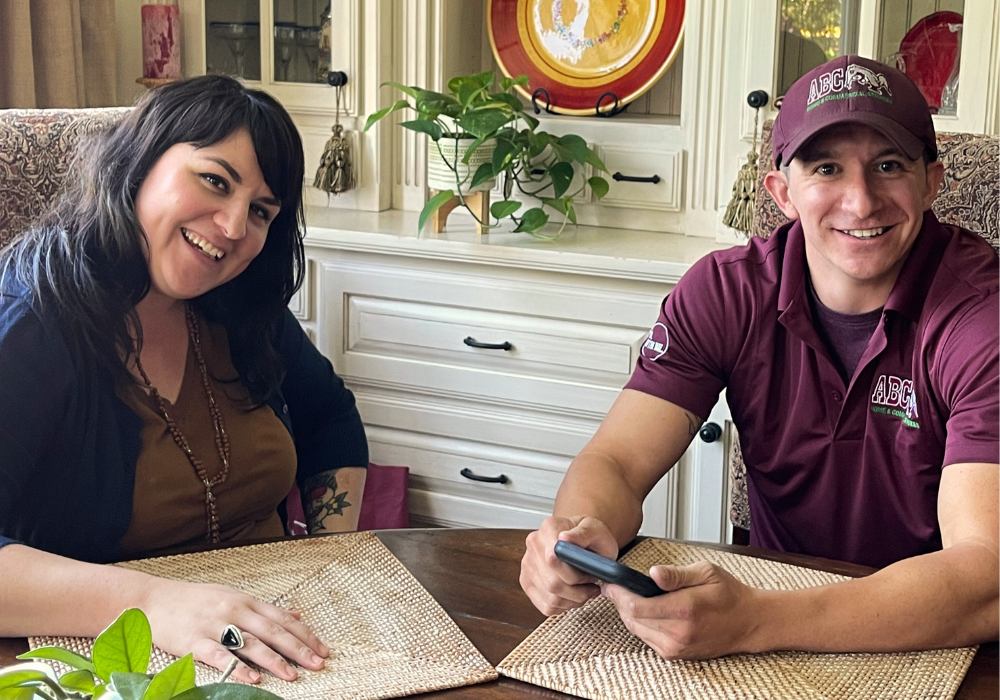 Get Started
We offer a full range of pest control services.
ABC has been family-owned and operated for over 60 years. During this time, our technicians have acquired a deep understanding of pest habits and the best products and methods for targeting them. We understand the importance of feeling comfortable having a specialist on your property, which is why we have an extensive hiring process and we background check and drug test every team member. Before performing service calls, our team members go through in-house training to equip them with any additional information they will need to deliver effective, consistent pest control. Finally, we believe in treating your home as if it was our own, so we will always be respectful and courteous to your property and your belongings.
Frequently Asked Questions
How long does it usually take to get mosquitoes under control?
Unfortunately, there is no easy answer to this question, as every property and every mosquito problem is unique. We create our treatment plans to treat your specific problem because we understand that many mosquito problems require ongoing treatments, as populations vary from year to year, as well as from season to season. When we have finished your inspection, we will be able to provide you with a better idea of what will be required to make the mosquito populations around your property dwindle.
Due to the warm weather here in Fort Worth, mosquitoes are capable of surviving all year long. However, mosquito activity peaks from March until October.
Why am I not able to get rid of mosquitoes on my own?
Mosquitoes only need about a bottle cap's worth of water to reproduce, so while there are ways to eliminate pools of standing water around your property, it can be difficult to find every ounce of water that has collected in and around your lawn furniture, plant saucers, birdbaths and kids' toys. To make matters worse, one female mosquito can lay about 100 eggs at a time, and these eggs will hatch in just one or two days. The mosquito life cycle is very short, so these hatchlings are able to lay even more eggs shortly after.
While you can help reduce populations of adult mosquitoes around your property by paying attention to standing water on your property, having a pest control specialist come to your home to treat for mosquitoes is often the quickest and easiest way to keep these pest populations under control.
What impact do the products you use in my yard have on my family, pets and the environment?
At ABC, our top priority is your family. When selecting products, we look for solutions that are low impact and produced specifically for residential purposes. As part of your customized treatment plan, we determine the lowest concentration of chemicals to use to be sure we are effectively targeting the pests, all while keeping your property and family in mind. Your specialist would be happy to address any of your questions or concerns you might have regarding our products or our treatment plans.
Are mosquitoes really dangerous?
Most of us have only had to deal with the itchy welts that follow a mosquito bite. Public health officials will tell you that mosquitoes are a serious concern due to their ability to transmit various diseases to humans. In Texas, mosquitoes have been linked to various diseases, such as the West Nile virus, Chikungunya, the Zika virus and encephalitis. By taking additional steps to eliminate mosquito populations around your property, you can protect you and your family from not only itchy bites, but also other health conditions.
Are your bed bug treatment methods friendly for pets and children?
As a family-owned and run business, our top priority is our customers and our community. When selecting the products we use, we only choose solutions that are specially formulated for residential use in the lowest concentration of chemicals possible. Our technicians are careful to spot treat for bed bugs in areas with pest activity and common pest nesting and breeding grounds. If you have any questions or concerns regarding our treatment methods or options, your technician would be happy to address them.
Can you help me protect my family from other harmful viruses and bacteria?
Yes, we can! ABC offers a Healthy Home Plan to our residential customers, which includes both regular mosquito control services outside to safeguard you and your loved ones from illnesses mosquitoes carry and home disinfectant services indoors to eliminate viruses and bacteria, including the coronavirus.
Inside your house, our licensed technicians will apply an EPA-approved disinfectant and virucide on all surfaces. The products we use are proven to kill many pathogens, including the coronavirus, hantavirus, Hepatitis B and C, HIV and two strains of the flu.
Customers who sign up for our Healthy Home Plan also benefit from regular mosquito control treatments to prevent the transmission of serious diseases from these pests.
Get Started
We can create a treatment plan that targets these pests, so you can have peace of mind.
More Pest Control Solutions in Fort Worth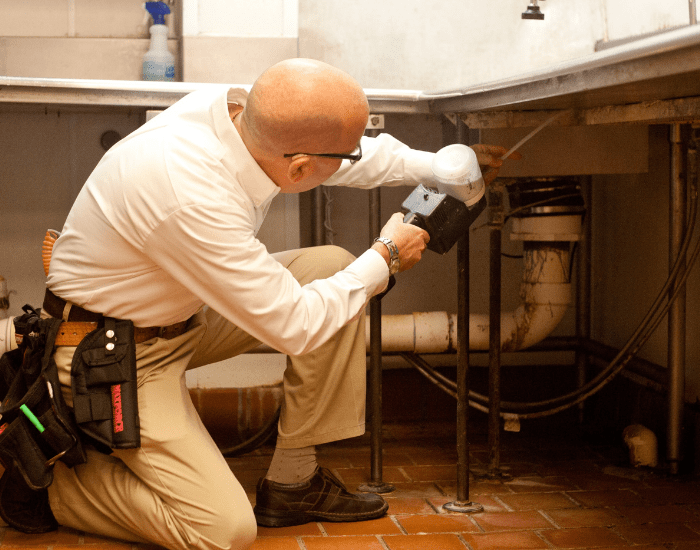 Need Pest Control For Your Business?
We understand that businesses have different needs than residences. That's why we have specially trained technicians who can service your business.
ABC's Complete List of Home Services In Fort Worth
Why deal with multiple service providers when ABC can do it all?