ABC San Antonio's Culture
A family like no other, ABC is uniquely San Antonio.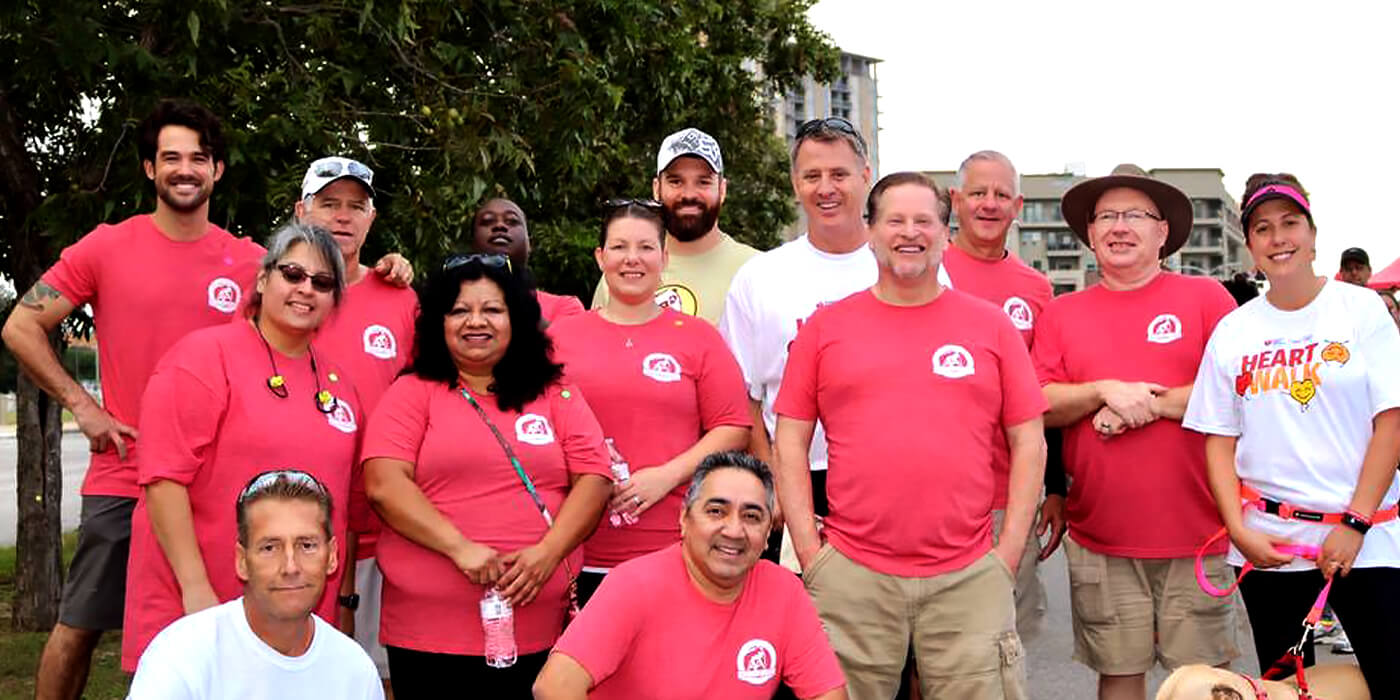 Uniquely San Antonio
Even if you've only been in the San Antonio area for a few months, chances are you've seen or heard ABC around town. There is no other company that does what we do and is part of the community the way we are. Everyone at ABC is truly like a family member and is treated that way, which is why the average tenure is 24 years for the senior management team!
Working at ABC
When you work at the San Antonio office, you can expect to be surrounded by a group of down to Earth people who inspire and uplift you every day. You may travel on the job from Boerne, to Somerset, to points in between, but you'll be part of one team serving the citizens of the area. You'll be challenged to grow your career and deepen your knowledge and understanding of your field through trainings and mentor programs, and are connected with the Austin office and management teams regularly.
Beyond the Job
Beyond career and advancement opportunities at ABC, you will be able to make lasting friendships with your co-workers. Aside from the "9-5," many ABC folks have joined a softball and kickball team together, participate in the ABC Fantasy Football league, volunteer at community events as an ABC team, and serve on the diversity and inclusion committee.
Community Involvement
At ABC, we are dedicated to helping the community – whether it's through the donation of services to the less fortunate or by volunteering with external organizations to better the lives of others. ABC is involved with various organizations, donating in-kind services, staff volunteer hours, and being involved with community events. From sponsoring local high school sports, to putting on a tailgate at the Heart Walk or helping build a house for Habitat for Humanity, ABC takes pride in our employee's commitment to volunteering.
Our Core Values
Together as an ABC Family, we created our core behaviors: with each other, with our customers, and in our community. We strive to abide by these behaviors and help uphold others to them.
How We Interact With Our Customers
Treat customer's property with respect
Be punctual
Always make a great first impression
Educate your customers
Practice active listening
Be empathetic
Build long-term relationships with customers
Communicate with courtesy
Always exceed expectations
Respect our team in front of the customer
Always maintain a professional image
Take extreme ownership of customer
Smile, be friendly, have a can-do attitude
Always say thank you to customers
How We Interact with Our Colleagues
Be approachable with each other
Have a sense of humor
Be positive with each other
Treat each other like customers
Congratulate, motive, and encourage each other
Be open-minded and embrace change
Welcome/encourage feedback
Always do the right thing
Find opportunities to get to know peers
Be supportive in times of need
Take extreme ownership/show pride in work
Practice clear communication
Treat each other with respect
How We Interact with the Community
Practice safe and courtesy driving
Perform random acts of kindness
Support community causes
Be environmentally responsible
Proudly represent ABC
Treat everybody like a customer
Educate communities and schools