Meet The ABC Family
ABC has been a family owned and operated business since 1949 and has a very unique family story and business model.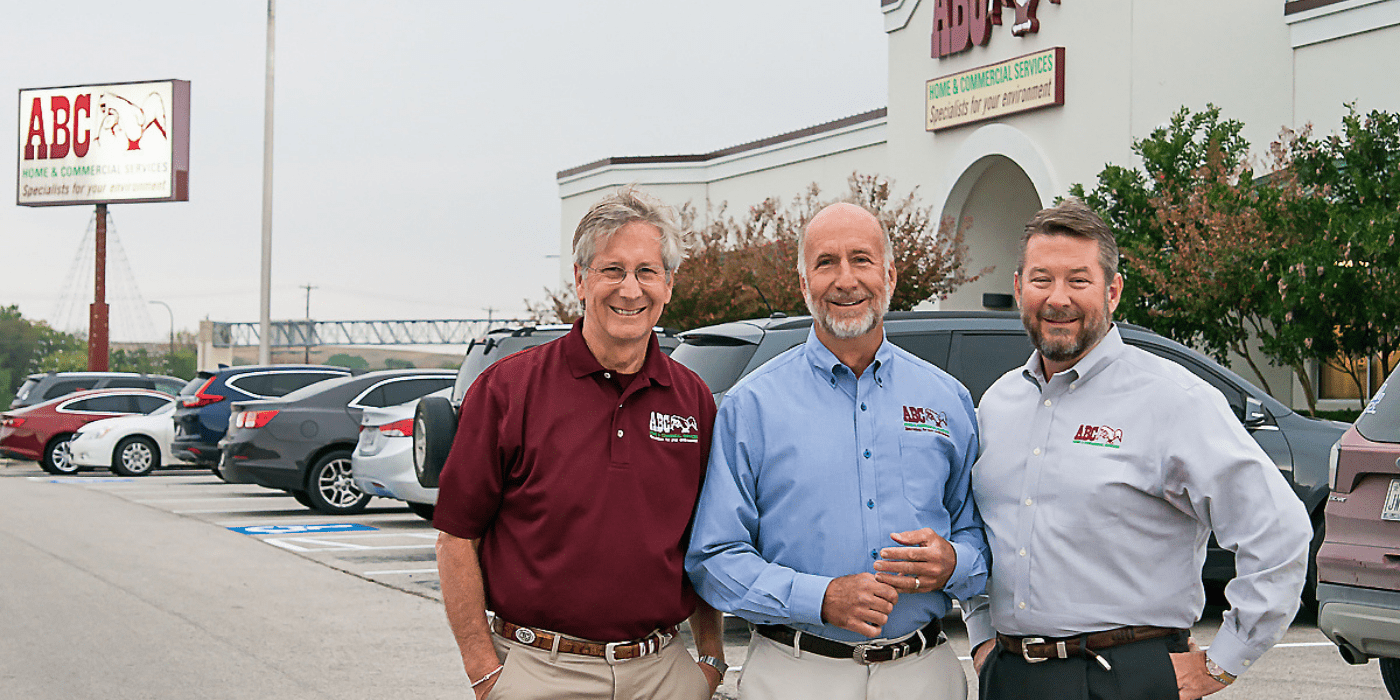 ABC is a unique family business story.
Bob Jenkins, Sr. started ABC Pest Control in 1949 in San Antonio, Texas with his wife Sandy after getting out of the U.S. Army.
Knowing all three of his sons—Bobby, Raleigh, and Dennis—wanted to go into the family business, and most importantly, wanting to preserve the family harmony for the second generation, Bob and Sandy Jenkins took a map of Texas and divided it into thirds.
Each son has his own territory of Texas that they still abide by to this day: Bobby has the Central Texas area, Raleigh has Houston areas, and Dennis has Dallas areas. This model, which is one of the most successful and unique succession models, allows the three brothers to share the brand, legacy, and essence of ABC, but also allows them to be three separate entities and companies.
From janitorial duties to running a pest control route, all three sons grew up working in the family business and have done an excellent job continuing their father's legacy and building a successful business in their communities.
Today, ABC has a presence in almost a dozen markets and has expanded beyond pest control in many of these branches into other services, including lawn care, plumbing, pool and hot tub services, and more.
Beyond the business, the Jenkins family is a very unique and close family, which bleeds through into ABC's family-like culture. Bob Jenkins graduated from Texas A&M University, the three sons and their wives all graduated from A&M, all 8 grandchildren graduated from A&M, and 6 of the 8 grandchildren's spouses graduated from A&M. With all three brothers being owners of ABC in their respective territories, 10 of the 16 grandchildren and spouses currently work at ABC.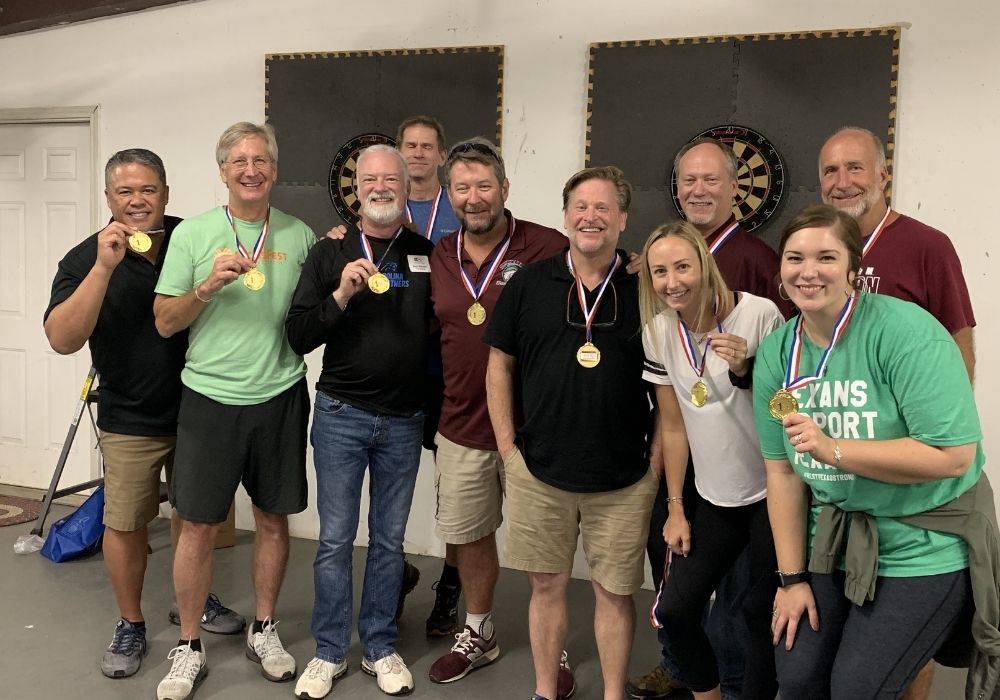 Meet Bobby & His Team
Bobby oversees ABC's presence in Austin, Bryan-College Station, Corpus Christi and San Antonio from ABC's Austin office.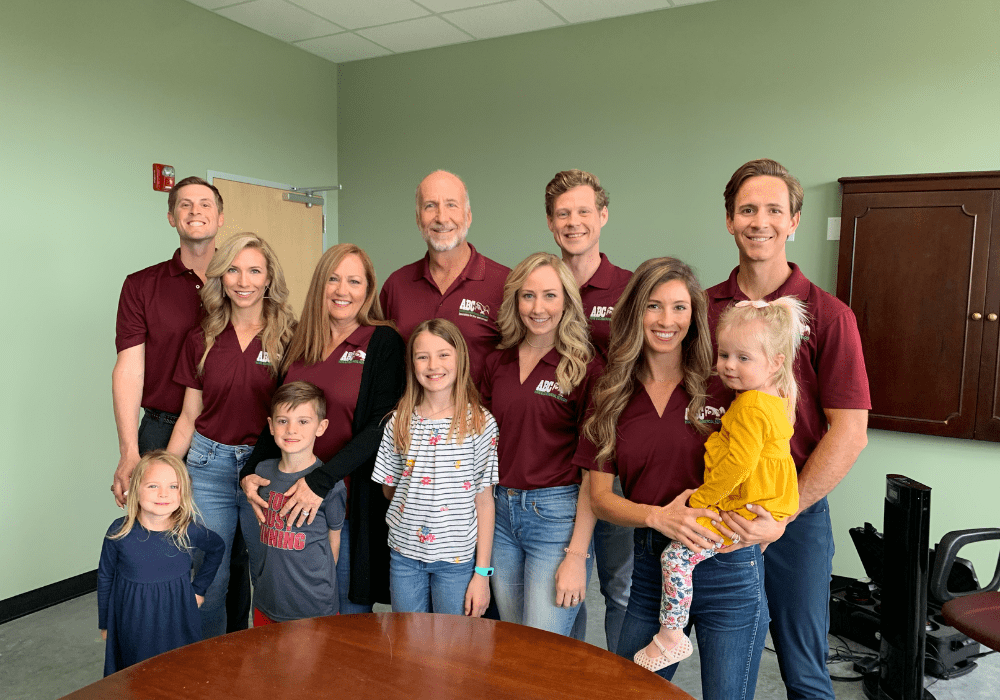 Meet Raleigh & His Team
Raleigh oversees ABC's presence in Houston and the surrounding communities, as well as in Orlando, from ABC's Houston office.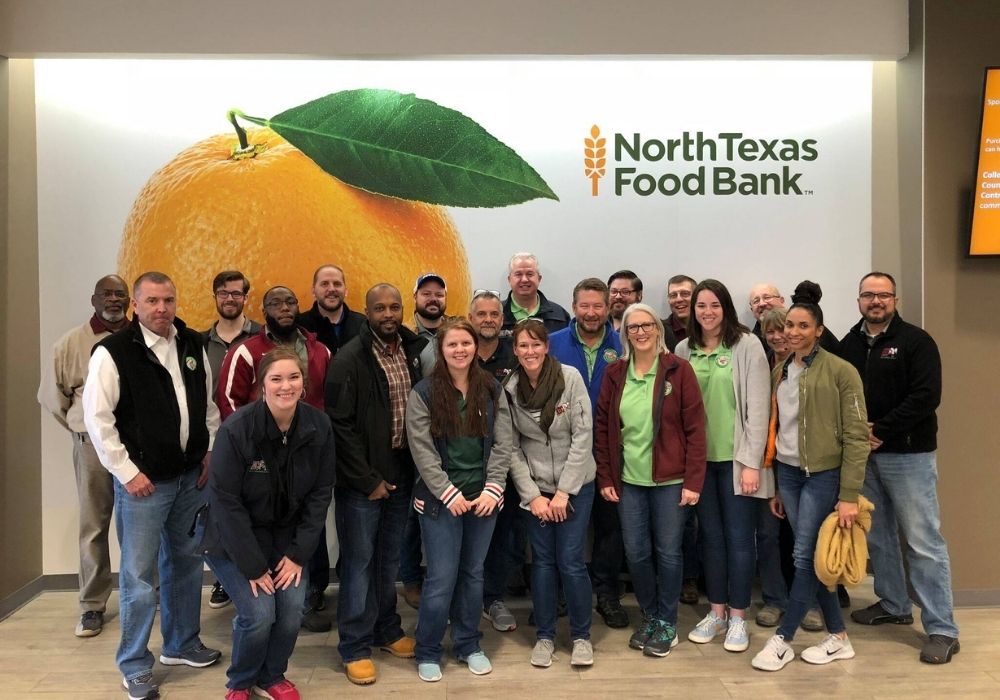 Meet Dennis & His Team
Dennis oversees ABC's presence in Dallas, Fort Worth and the surrounding communities, as well as in Tyler, from ABC's Dallas office.
Awards & Expertise