Bed Bug Exterminator in Tyler, TX
Waking up with the "breakfast, lunch and dinner" pattern of bites from bed bugs is less than ideal, particularly since many victims find that infestations can last for extended periods of time. Bed bug bites are itchy and uncomfortable, and virtually impossible to try to eliminate without the help of a professional. When looking for a bed bug exterminator in Tyler, homeowners trust the experts at ABC Home & Commercial Services. We know all of the spots these pests like to hide, and can create a treatment plan to eradicate bed bugs and prevent them from returning in the future.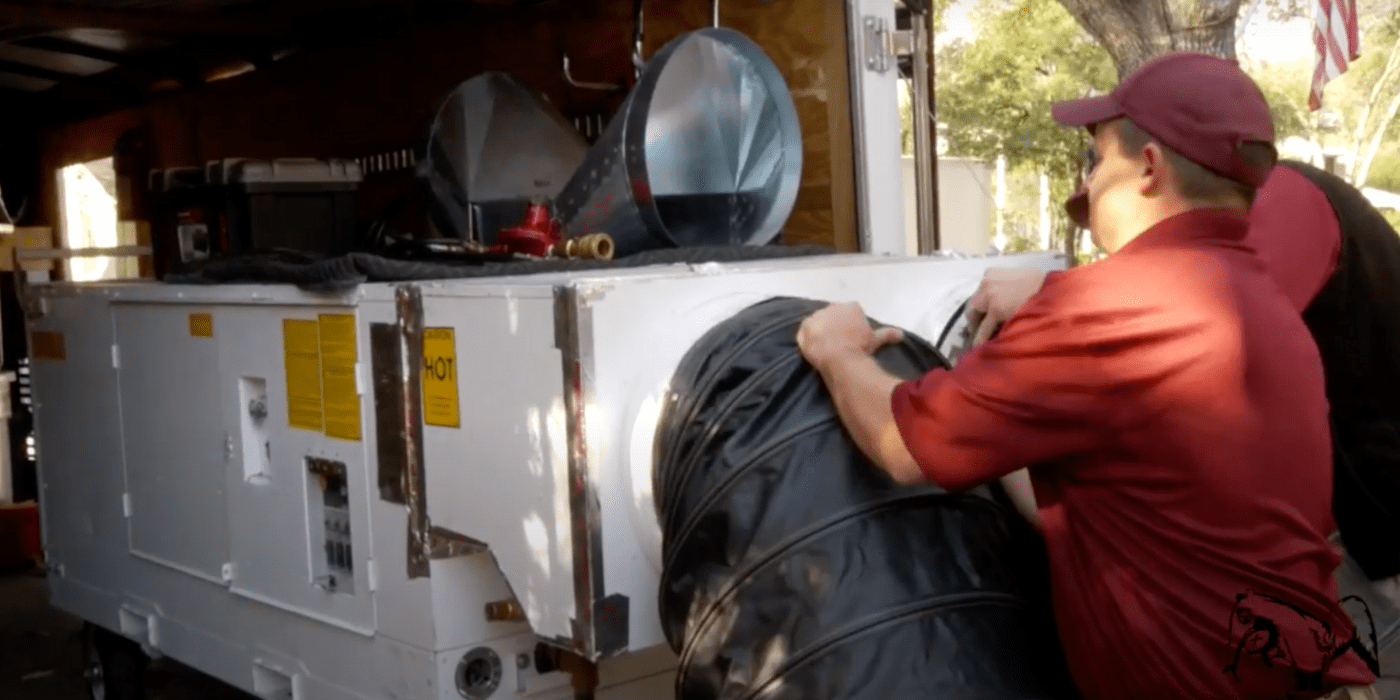 Bed bug infestations are notorious for being difficult to control, which is why it's important to enlist an experienced pest control company with a proven process to get rid of these home invaders—for good.
One of the reasons DIY approaches to bed bug control almost always fail is that these tiny creatures are experts at hiding in the most narrow spaces in your home. Some of the areas where bed bugs can conceal themselves include in the folds of your mattress, box spring, sheets, blankets, pillows and furniture cushions where we sleep and rest. Once a bed bug population grows in your home, these parasites can move into other areas, including around your nightstand, wall outlets, baseboards and even in places you wouldn't expect, including your wall hangings.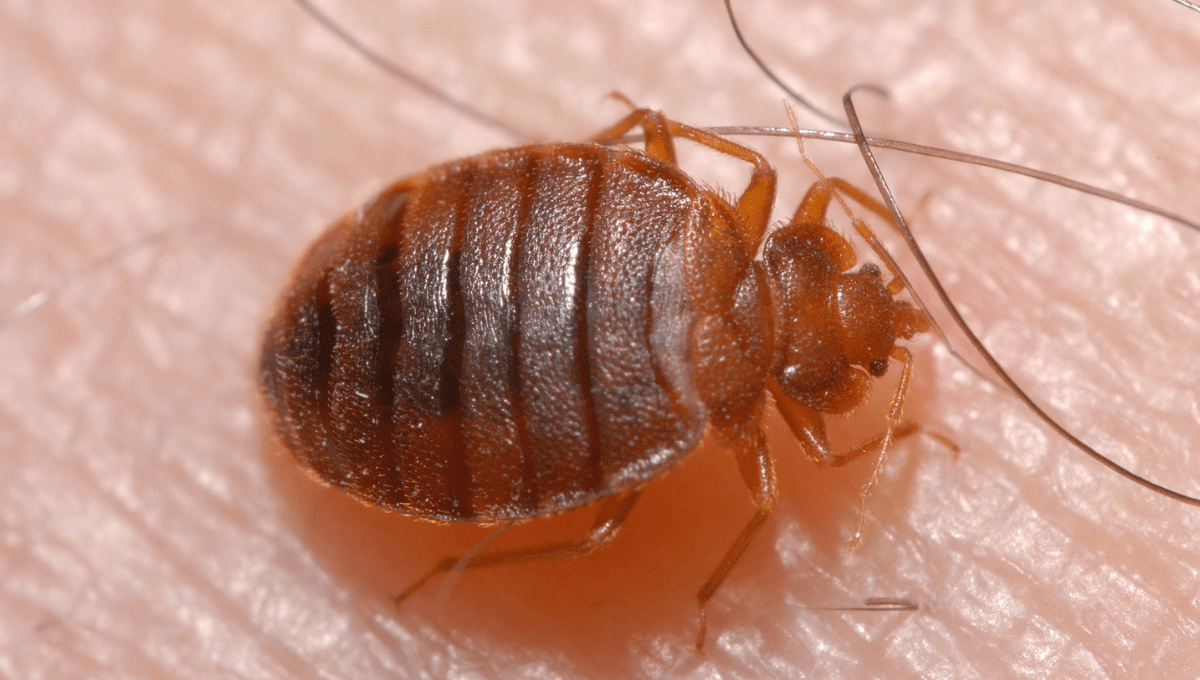 Bed bugs often prey on us while we are fast asleep, and in some cases, we don't feel the bite enough to wake us up. When a bed bug is full of our blood, it retreats, often surviving for extended periods of time hidden away, only to re-emerge when a homeowner assumes bed bugs have been eliminated. For these reasons, homes can easily be reinfested without the proper treatment.
Depending on the nature and extent of your problem, our experts may recommend one or both of the following treatment methods:
Spot treatments to pinpoint the source of your problem and other common problem areas for these pesky pests
Broader spectrum products to provide you with more holistic protection against bed bugs throughout your home
Some of the preventative measures our technicians may recommend to prevent a recurrence include investing in casements for your pillows, box springs and mattresses; washing your linens in hot water; inspecting all second-hand bags, clothing and furniture before you bring it into your home and avoiding clutter that can provide harborage for bed bugs and other pests.
The ABC Process
1. Contact ABC
When you contact us, we will schedule an inspection to get an understanding of the problem. In some cases, we can give you a quote over the phone.
2. Get An Estimate
If you have an inspection, we will send you a custom treatment plan and estimate afterward. Once we get your approval, we will schedule your treatment.
3. Treatment
We will come to your property and treat for pests in common hiding and nesting areas. Over time, you will start seeing less and less pest activity.
4. Prevention
Customers with our ongoing pest management services will receive periodic retreatments to prevent the return of the most common pests in our area.
One of the reasons bed bugs have become a public health concern is that they can often come back, giving them the ability to upend your normal routine for months, especially if a homeowner attempts to control the problem on their own. Part of this is because they are so small and remain hidden for long periods of time in hard-to-reach spaces.
The usual starting point for an infestation is on a bag or piece of luggage that you bring back into your home after a trip. If you have had a problem, or want to prevent one, carefully inspect your hotel rooms for signs of dark red spots on sheets and furniture with a flashlight.
We recommend putting all clothing after a trip directly into the washing machine and using hot water to wash your clothes and the hot setting on your dryer, as this can kill bed bugs and eggs. Leave your luggage in your garage to prevent live bed bugs and eggs from making it inside.
If you purchase an item of clothing, coat, bag or furniture from a second-hand store or garage sale, take a very close look before bringing it inside to prevent a reinfestation.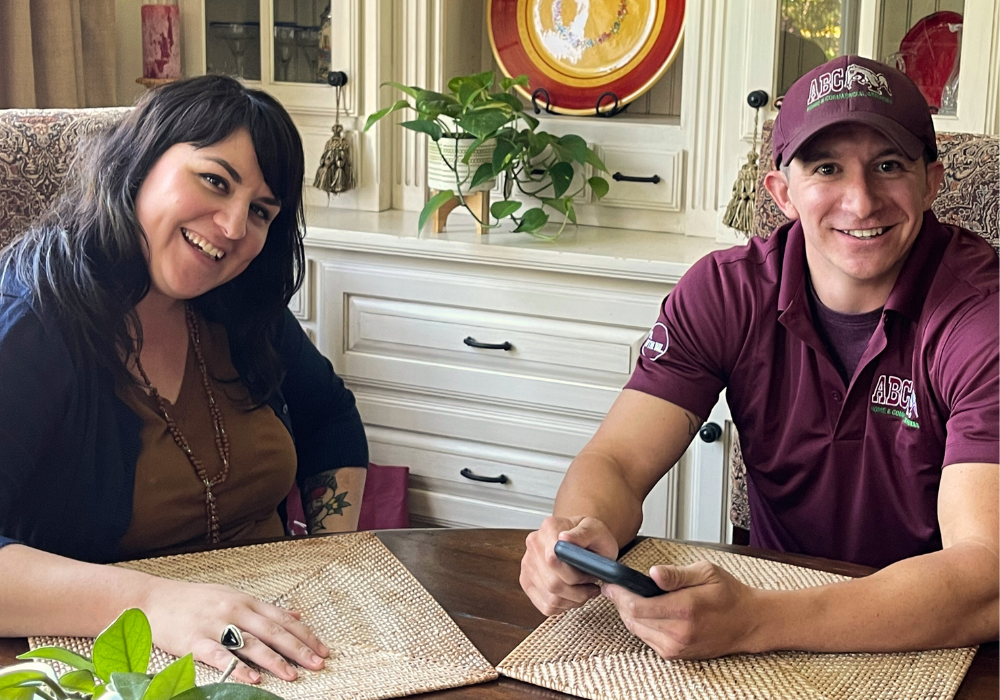 Get Started
We offer a full range of pest control services.
ABC has become experts at eradicating these pests and we know exactly where they like to hide. Our pros can effectively treat any bugs that have invaded your home so you can rest easy again. You can also feel comfortable in the knowledge that all of our employees are checked for criminal history and must pass a drug test prior to getting hired. Before performing service calls, all team members must go through extensive in-house training to learn all of the most effective techniques for dealing with any type of pest problem. Lastly, we believe in treating your home as if it was our own, so we will always be respectful of you, your family and your home.
Frequently Asked Questions
When can someone from ABC get to my home to begin resolving my bed bug problem?
The emotional toll of a bed bug infestation can be significant, so we understand that you want help fast if you have bed bugs. That's why at ABC, we do our best to schedule your free inspection the next business day from the time you reach out to us. You'll receive a free inspection and estimate from us. Once you review and approve your customized treatment plan, we can get to work to resolve your infestation.
What can I expect to happen during the complimentary inspection?
ABC believes that there is no one-size-fits-all approach to a pest problem, so we want to learn as much as we can from you about the issues you are having so that we can tailor your treatment plan to your infestation. You'll have a chance to take a look at your no obligation treatment plan before we move forward.
As a part of the free inspection, you'll have the opportunity to explain the severity and extent of your bed bug problem. After answering your ABC inspector's questions, a preliminary assessment of your home will be conducted to find evidence of where bed bug activity is occurring in your home. If possible, we'll also try to identify where the problem originated. You'll also have the chance during this meeting to learn more about the treatment options and ask us any questions you might have.
After we get the go-ahead from you once you've reviewed your recommended next steps, we can schedule the first treatment visit.
How might I know I have bed bugs?
Since bed bugs are so small and most active at night, you may need to rely on other signs that can indicate you have a problem. Among these are:
Tiny eggs or pale yellow exoskeletons in living and resting areas.
Rust-colored spots that bed bugs leave behind on bedding after feeding on human blood.
Bed bugs themselves, which are flat, oval-shaped and approximately the size of a poppy seed.
Perhaps the most obvious sign of an issue are the itchy, red bites on your arms, hands and face that often appear when you wake up. Not everyone will have a reaction to bed bugs, and these bites can often be confused with other insect bites. Calling in a professional is our best course of action to stop your bed bug problem from getting worse and for peace of mind.
Where do bed bugs hide?
Bed bugs can be protected in a large number of places that are hidden from view while they are awaiting their next blood meal. Some examples of where you might find evidence of bed bugs are in your:
Bed frame or headboard
Seams, tag or piping or your mattress or box spring
Folds of your curtains
Dresser, in small cracks in between each drawer
Appliances, wall outlets and covers
Walls in joints where wooden components meet
Are your bed bug treatment methods friendly for pets and children?
As a family-owned and run business, we care about the well-being of your family. We only use products in our customers' homes that we would use in our own. We select products which are low-impact, yet effective. Our technicians are careful to apply products in small concentrations which have been designed for residential use only in the areas that are necessary.
If you have any concerns about our methods or products, just talk to your inspector or technician so that we can address any of your questions.
Are your specialists available to treat for bed bugs at businesses?
Absolutely! We have specially-trained staff that know how to successfully resolve bed bug problems at commercial facilities, including hotels, apartment complexes and other businesses.
Get Started
We can create a treatment plan that targets these pests, so you can have peace of mind.
More Pest Control Solutions in Tyler
What Our Customers Are Saying
"The 3 people I have talked to, met with, or provided the service were all courteous and professional. The tech was complete and fast. He knew his job."
"We have pest control for the home and now we have mole and gopher contol. We are quite impressed thus far. Give it some more time. Technicians are very professional and easy to talk to."
Need Pest Control For Your Business?
We understand that businesses have different needs than residences. That's why we have specially trained technicians who can service your business.