Mosquito Control in Tyler, TX
One of the most bothersome pests in Texas is the mosquito. Mosquito control in Tyler is particularly difficult because these pests thrive in warm, humid areas, only needing a minuscule amount of water in order to reproduce. If you are looking for an effective way to reduce mosquito populations around your home, you can rely on ABC Home & Commercial Services. Our skilled pest control professionals implement measures to eradicate adult mosquitoes, as well as to neutralize eggs to keep your yard free of these pests going forward.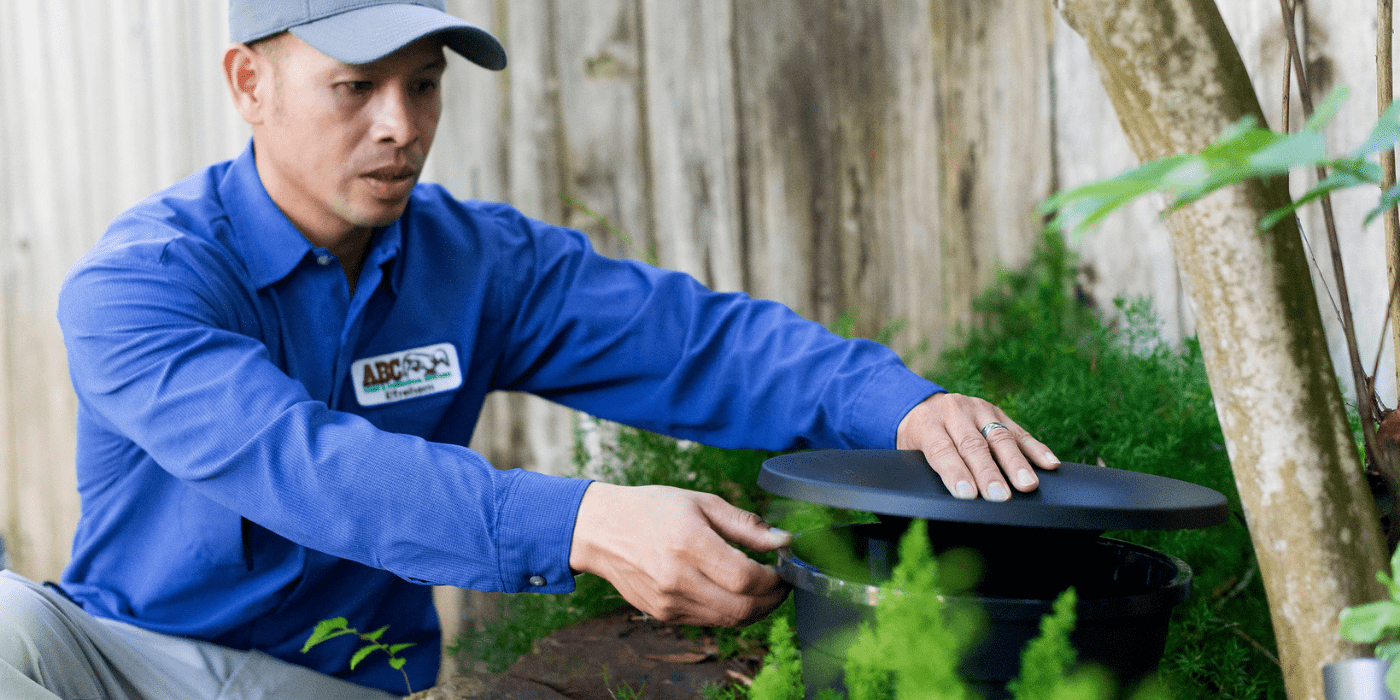 ABC utilizes three primary mosquito suppression programs to our Tyler customers: misting backpacks, specially-designed mosquito traps and preventative service.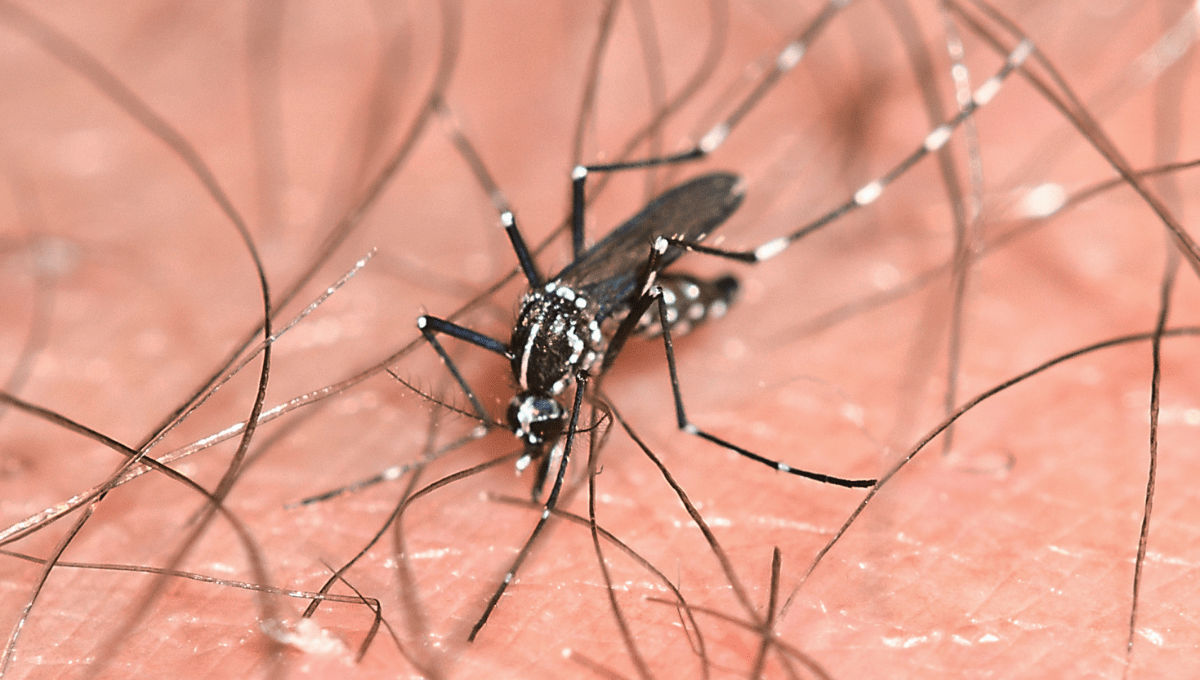 Backpack Sprayer
A highly-trained ABC technician will treat heavily vegetated areas where mosquitoes tend to nest and breed on your property, including around shrubs, trees and foliage, using a backpack blower. We will also examine and treat any other areas around your home that may be attractive to mosquitoes.
Scientifically-Proven Mosquito Traps
While periodic treatments on your property will address your resident mosquito population, these measures alone cannot extend to neighboring areas where mosquitoes can also live and breed. That's why ABC offers you an added level of ongoing protection with specialized In2Care mosquito traps placed in your yard that attract egg-laying females. Inside these devices is an insect growth regulator (IGR) which neutralizes the eggs mosquitoes lay, and which the mosquito then spreads in a 4,000 square-foot radius of the trap. Mature females then carry this slow-release fungus elsewhere, halting the reproductive cycle. Even better, the trap is designed to target mosquitoes, so you don't have to worry about the impact on your pets, birds, butterflies and your little ones.
Preventative Measures
While our technicians will lay the groundwork for lasting, effective change in terms of the mosquitoes in your yard, we can also help advise you on other things you can do to make your yard less attractive to these bothersome pests.
The ABC Process
1. Contact ABC
When you contact us, we will schedule an inspection to get an understanding of the problem. In some cases, we can give you a quote over the phone.
2. Get An Estimate
If you have an inspection, we will send you a custom treatment plan and estimate afterward. Once we get your approval, we will schedule your treatment.
3. Treatment
We will come to your property and treat for pests in common hiding and nesting areas. Over time, you will start seeing less and less pest activity.
4. Prevention
Customers with our ongoing pest management services will receive periodic retreatments to prevent the return of the most common pests in our area.
Homeowners find it nearly impossible to control mosquitoes on their own because these insects only need about a bottle cap's worth of water to reproduce, which can collect all over your property, including in and around lawn furniture, plant saucers, birdbaths and children's toys. To make matters worse, one mosquito lays around 100 eggs at a time, which hatch in 24 to 48 hours, and the females are soon ready to lay eggs of their own.
You can help reduce the mosquito population around your property by eliminating pools of standing water around your home or emptying any items that may be collecting water, but you have to be vigilant to locate and address all of these water sources frequently for best results. Having a pest control expert treat your property is the quickest and most effective way to avoid being bitten by these pesky pests.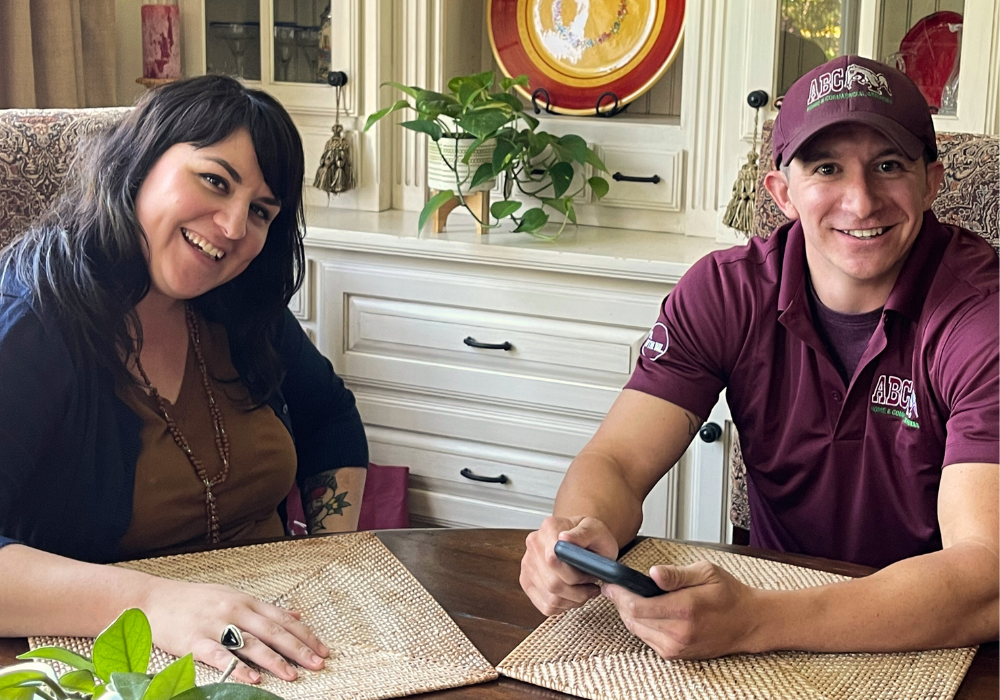 Get Started
We offer a full range of pest control services.
ABC has been providing pest control services to homeowners for over sixty years. Over that period of time, we have become a trusted name for other services for home and business owners. One of the reasons ABC customers tell us they are happy they chose our company is that they feel comfortable with our technicians in their home, as ABC team members are all drug tested, checked for criminal history and go through an extensive training process before arriving at your home.
As a family-run business, you can rely on us to always treat your home as if it was our own. That means that we treat your home and belongings with respect, and we leave your property in better condition than we found it.
Frequently Asked Questions
Does ABC provide free estimates for mosquito control services?
When you request an estimate for mosquito control services, you will receive a complimentary inspection, along with a free quote. In many cases, we are able to provide you with this information over the phone. If you'd like, however, we can send a trained inspector to your home. If you opt for an in-person meeting, your ABC inspector will:
Ask you a series of questions which can help us better understand the extent and severity of your problem.
Inspect your home to look for anything which might make your property more vulnerable to a mosquito issue.
Look for evidence of mosquitoes in common resting and breeding areas.
Provide you with the opportunity to ask us any questions you might have about the services we provide, our protocols and what solutions might work best for your yard.
After this visit or your call, ABC will provide you with a list of recommended next steps and an estimate to get started. Once you approve our plan of action, we can schedule the first service call.
If I have children and pets, are the products you use friendly for them?
As a family run business, ABC chooses the products we use with your family in mind. This means that we will always utilize the lowest concentration of chemicals possible, applied only in areas you need it, while still effectively treating your mosquito problem. Your technician would be happy to address any of your concerns and answer any questions you might have about your course of treatment.
Are mosquitoes actually dangerous?
Most people only see mosquitoes as annoying, as most of us have had the experience of having aggravating and itchy bites. However, mosquitoes are a serious public health concern because they are capable of transmitting various serious diseases to humans. Here in Texas, mosquito bites have been linked to reported cases of West Nile virus, Chikungunya and Encephalitis. Therefore, taking additional steps to eliminate the populations of mosquitoes around your home doesn't just prevent itchy bites. It can also prevent the spread of diseases to you and your loved ones.
How long does it usually take to get a mosquito problem under control?
There is not a standard answer to this question, as each property is slightly different, and we prefer to create a custom solution to the issue you are having. Mosquito problems often require ongoing treatment, as their populations vary from year to year and season to season. After your inspection, we'll be able to give you a better idea of what to expect in terms of how many times we'd recommend visiting your home and how long it will take to get results.
While mosquitoes can live in Tyler year-round, the peak months for mosquito activity are March through October.
Get Started
We can create a treatment plan that targets these pests, so you can have peace of mind.
More Pest Control Solutions in Tyler
What Our Customers Are Saying
"The 3 people I have talked to, met with, or provided the service were all courteous and professional. The tech was complete and fast. He knew his job."
"We have pest control for the home and now we have mole and gopher contol. We are quite impressed thus far. Give it some more time. Technicians are very professional and easy to talk to."
Need Pest Control For Your Business?
We understand that businesses have different needs than residences. That's why we have specially trained technicians who can service your business.