Wildlife & Rodent Control in Tyler, TX
Finding unwanted animals on your property can be a frightening—and sometimes repulsive—experience. Rats, mice, moles, opossums, raccoons, squirrels and other creatures can create many different types of problems, and controlling them on your own can be a difficult task. If you're in need of wildlife or rodent control in Tyler, you can rely on the professionals at ABC Home & Commercial Services to quickly locate and remove the animals in question and help prevent return visitors.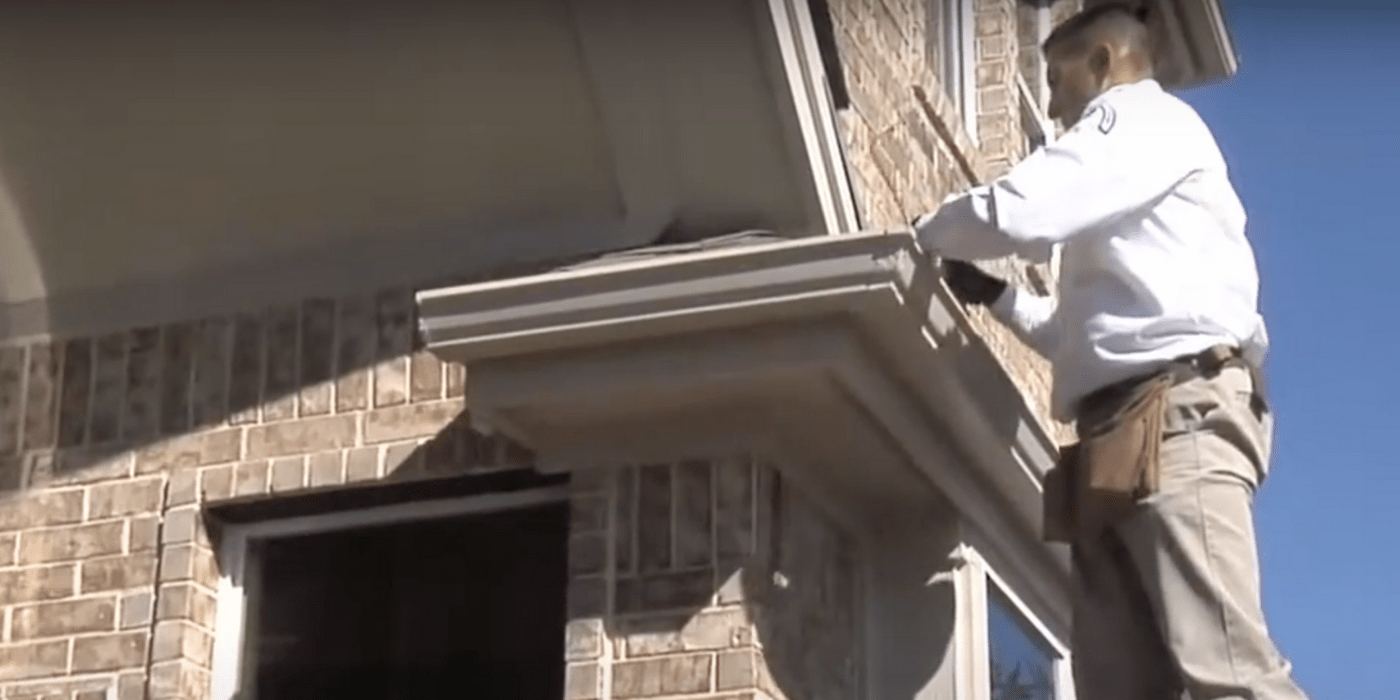 Here at ABC, we can handle any type of rodent or animal intruder you have on your property. We most commonly get calls about mice, rats, raccoons, opossums, moles and squirrels. We also get calls when birds have nested in an attic or a home's eaves and are causing a homeowner headaches.
The ABC Process
1. Contact ABC
When you contact us, we will schedule an inspection to get an understanding of the problem. In some cases, we can give you a quote over the phone.
2. Get An Estimate
If you have an inspection, we will send you a custom treatment plan and estimate afterward. Once we get your approval, we will schedule your treatment.
3. Treatment
We will come to your property and treat for pests in common hiding and nesting areas. Over time, you will start seeing less and less pest activity.
4. Prevention
Customers with our ongoing pest management services will receive periodic retreatments to prevent the return of the most common pests in our area.
Our first step to treating your rodent or wildlife problem is to send an inspector to your home to look for signs of these animals on your property and potential entry points they may have used to get onto your property. After getting a better understanding of your problem by asking you about what signs you have noticed, we will create an estimate for a customized treatment plan for you. Once you have a chance to review and approve these next steps, we will get started resolving your problem as quickly as possible.
Usually, we identify where the animals have entered your property and place traps in these spots where there are signs of frequent pest activity. We will then come back to safely and, if possible, humanely remove the rodents or animals from your property. To prevent any future infestations, we will seal off potential entry points.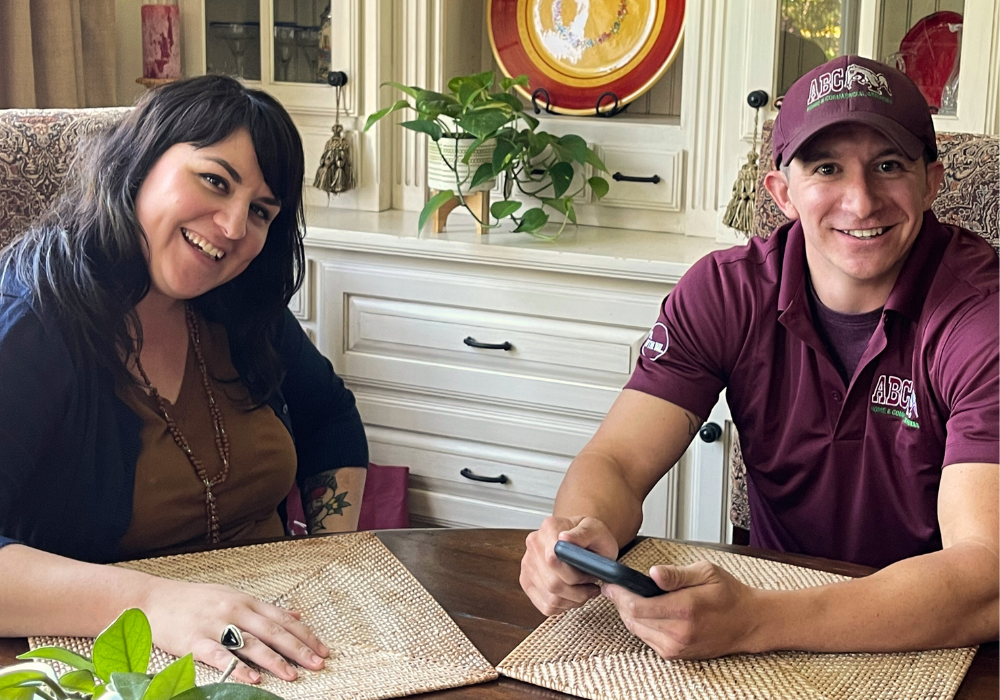 Get Started
We offer a full range of pest control services.
ABC has been providing rodent and wildlife control to Texas homeowners for decades. Over that time, ABC has earned a reputation for providing reliable, friendly services. Not only do ABC technicians go through an extensive training process, but they are also drug tested and checked for criminal history prior to landing the job. Once they are on our team, they go through additional in-house training so they can fully understand how to handle any type of rodent or wildlife problem you may be faced with.
As a family-run business, one of ABC's core values is treating your home as if it was our own. That means that our technicians will leave your home as clean as they found it, so you won't have to worry about having to deal with a mess after we have finished our treatments.
Frequently Asked Questions
What are the signs that I might have a rodent or wildlife infestation?
Of course, actually spotting a rat, mouse or nuisance animal will be an obvious sign that you have unwanted visitors living on your property. However, some of these creatures are nocturnal and will do their best to avoid contact with you. Without actually seeing the animal that's taken up residence in yours, some signs of an infestation include:
Droppings around your home and yard
Bad smells, such as the smell of urine or a musky smell
Gnawed holes in your furniture, plastic and wood
Scratching or scampering sounds coming from your walls or roof
Odd behavior from pets, such as your pets staring or growling at the wall or excessive barking
Grease marks on your walls or baseboards
Other signs of larger pest activity, including overturned trash cans or lawn damage
If you have noticed any of these around your home, or even if you suspect you have a problem, call in a professional from ABC to inspect your home and property for these unwanted guests.
How quickly can you treat my rodent or wildlife problem?
We understand that discovering you have a rodent or wildlife problem is upsetting, and that you want help as soon as possible. That's why we make the process as easy as possible for you. Just give us a call or schedule an appointment online and we will send a technician to meet with you at your home as quickly as possible.
Can't I just buy traps to catch the animals myself?
While you can certainly purchase traps for smaller creatures, such as rats and mice, to try to handle the problem on your own, many homeowners would rather not dispose of any creatures that they catch. Additionally, many of these creatures can hide and nest in hard to reach spots that are difficult for many homeowners to locate, so they count on a pro to lay and check the traps frequently.
Also, many homeowners don't know how to correctly set traps or where they should be putting these devices, which leads to the traps only being effective a small percentage of the time. Rodent populations grow rapidly, with some mice being able to have ten litters in a year, so having an effective plan in place is going to be the best option for getting rid of the mice on your property, as opposed to just slowing population growth.
Many of the same principles apply to the larger animals. Rather than invest in these large traps and deal with removing and relocating these animals, ABC customers count on our skilled pest control pros to do the hard work for them.
Are rodents and wildlife dangerous?
Having rodents and these larger pests in your home can be dangerous, as these animals can spread many different types of diseases to humans through their droppings, urine and saliva. Rats, mice and other creatures can also cause structural damage by gnawing through wood. In some cases, these animals have even been known to cause house fires by chewing through electrical wiring. Additionally, many rodents, raccoons, opossums and other visitors carry fleas and ticks with them into the house, which can lead to secondary infestations.
What can I do to prevent a rodent or wildlife infestation?
The best way to prevent a rodent or wildlife infestation is by not leaving food out and by sealing off holes around your home that they could enter through. Rodents and other types of wildlife find their way onto our property when they are seeking food, water and shelter. Without access to these key ingredients for survival, your home will not be as attractive to these pests. We also recommend to our customers that they keep pet food and water bowls inside to avoid having other animals assume your yard is a possible future food source.
Get Started
We can create a treatment plan that targets these pests, so you can have peace of mind.
More Pest Control Solutions in Tyler
What Our Customers Are Saying
"The 3 people I have talked to, met with, or provided the service were all courteous and professional. The tech was complete and fast. He knew his job."
"We have pest control for the home and now we have mole and gopher contol. We are quite impressed thus far. Give it some more time. Technicians are very professional and easy to talk to."
Need Pest Control For Your Business?
We understand that businesses have different needs than residences. That's why we have specially trained technicians who can service your business.