Lawn Fertilization in Bell County, TX
No doubt every Temple/Belton yard owner wants a healthy, lush lawn. So how can you get it? Turf enrichment! Let ABC help you keep your lawn rich, green and healthy.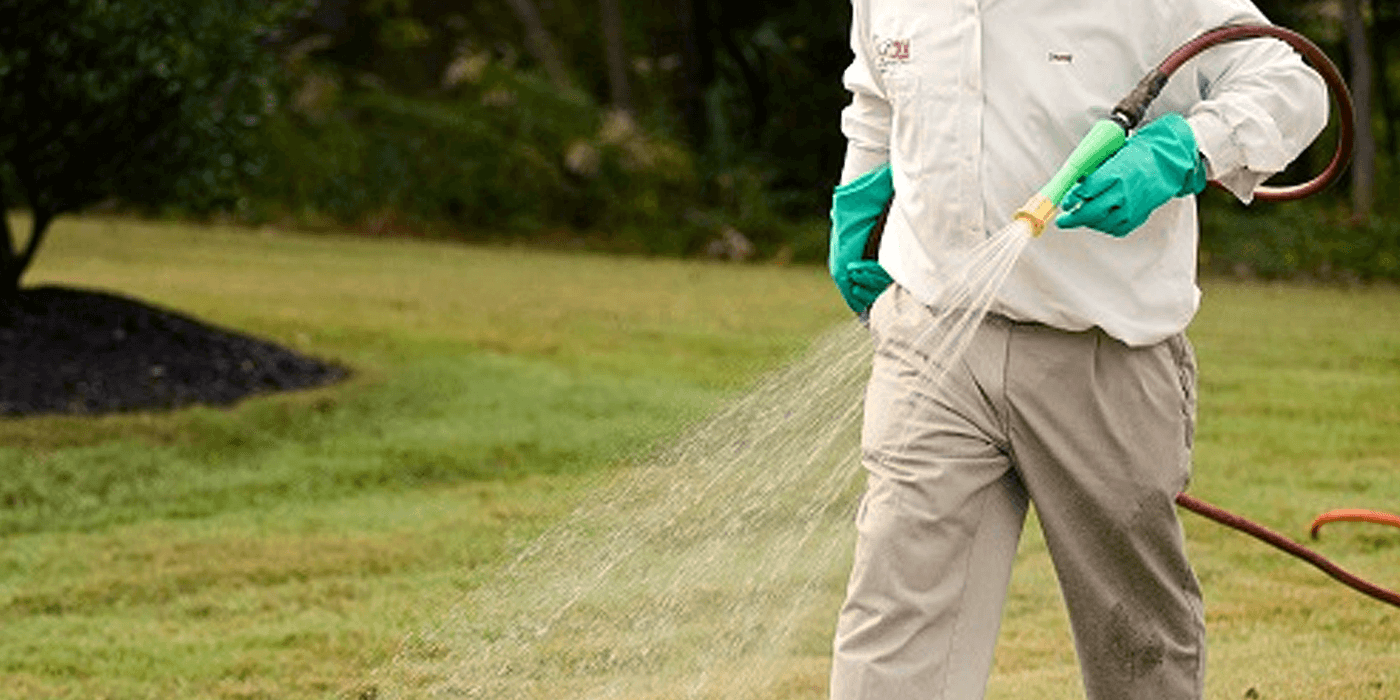 Download Transcript
ABC offers an extensive and effective treatment plan of 7 services over a 12-month period. The products applied are designed to optimize turf health, color, and root growth.  The program includes weed control with pre-emergent applications in the spring and fall, designed to help reduce weed germination.
We can't guarantee a weed-free lawn (and a home owner should be suspicious of any lawn service company that does), but we can reduce the number of interlopers to your turf. Post-emergent weed treatments will also be provided throughout the season, targeting broadleaf weeds. In order to be environmentally conscious, we treat only when and where needed. Our primary products contain active ingredients which balance the soil's ecosystem, building strong roots and growing healthier, resilient plants.
The ABC Process
1. Contact ABC
We'll learn what you need over the phone or during an in-person meeting at your home. Usually, we can schedule an appointment in a few business days.
2. Get An Estimate
We'll provide you with an estimate based on your goals and our recommended set of services. Once we get your approval, we will get you on the schedule.
3. Service
Our trained specialists perform all agreed-upon services. When we're done, we will clean up any debris to keep your yard neat and looking great.
4. Follow-Up
Depending on what services we performed on your property, we'll provide you with an update or recommend additional follow-up or ongoing services.
A normal treatment schedule includes seven treatment visits over the course of the year, from an ABC lawn specialist. However, every yard has individual needs, and that means that the best approach to service your lawn could very well be different from the approach that works for your neighbor across the street. We'll create a service schedule based on your unique lawn and tailor it to fit your specific needs.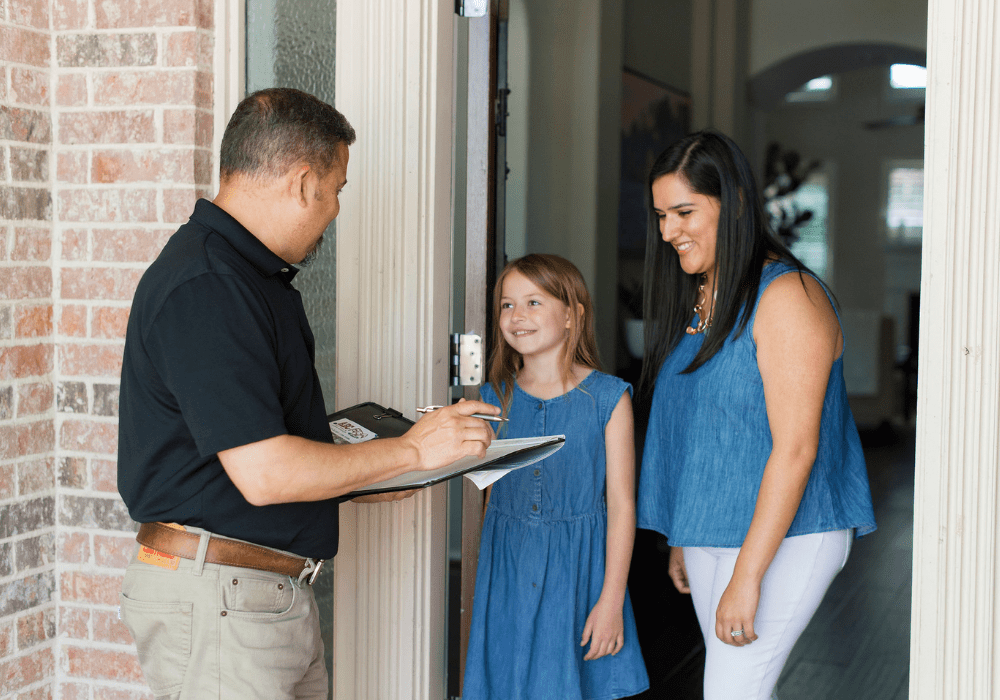 Get Started
We can turn your vision for your yard into reality.
Not only do all employees undergo a criminal history check and drug screening, but with any service that requires licensure for work for to be performed, you can bet that ABC is on top of it and completely certified. Rest easy, and leave the work to our experienced, trained, and friendly and responsible service team.
Frequently Asked Questions
Are your products environmentally friendly?
We choose our products according to their compliance with environmental standards. Our first efforts and recommendations almost always begin with natural, organic and low-impact products.  The well-being of your family and the environment is our company's priority. The products we select are designed for use around schools, businesses and homes.
What is the best approach to help an unhealthy lawn?
If achieving a perfectly green lawn seems to be a constant challenge, you are not alone. Even a climate that's as friendly as it is in Temple/Belton can be hard on grass.
Temple/Belton generally has all the sunlight your lawn might want, but without the right nutrients, your grass won't necessarily be able to take advantage of our climate to thrive and grow. That's why regular lawn care with organic, turf-building products is the key part of the foundation your yard needs.
Are you able to provide weed control control for lawns?
A healthy lawn and a weed-free lawn go hand in hand. If a lawn is healthy and thriving, most weeds will be choked out. So yes, weed care is included in our regular schedule of treating your lawn. Additionally, when we choose a weed control product for Temple/Belton, it will be used only when and where necessary to gain maximum results.
This approach may require more patience, but we have found it is the best approach for lawn care in our communities.
Are the products you use friendly for pets and children?
All of our lawn service products and methods are thoughtfully selected with consideration for pets, children and the environment. We use highly effective products that also provide the lowest possible impact. As a family-owned business, there's nothing more important to us than the well-being of you, your loved ones and our great Temple/Belton environment.
Any other turf building options?
Yes, we recommend regular applications of compost.  Compost is organic material applied directly onto the lawn and is designed to improve the overall health of the turf.  We would typically recommend aeration with compost and we suggest it be done twice a year – typically in the Fall and Spring.
Get Started
We offer a full range of lawn services.
More Lawn Services in Bell County
What Our Customers Are Saying
"The response to my inquiry was fast. Mike came out on the date and at the time we agreed on. After assessing the work needed, he quoted me a very reasonable price and had Cory come out within minutes to perform my first service. I am VERY satisfied with the service and the interaction. I would whole heartedly recommend ABC to anyone."
"Oly came to my home, but before that he called me to let me know he was on his way. This gave me the time I needed to put the animals away before he got to my home. I had additional questions and concerns about anything near my garden. He took the time to go over the bottle with me, and he said he would be mindful of any breezes before spraying the eves. He was very thorough and made sure he covered all his bases. Before he left he told me everything he covered. This service is above and beyond! Can't wait to start enjoying our yard minus the mosquitos!! Thank you Oly!"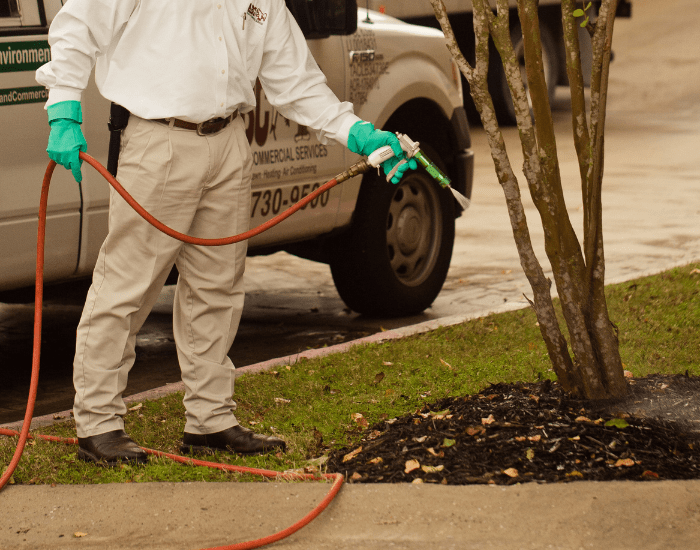 Need Lawn Services For Your Business?
Our lawn care specialists will ensure you make a good first impression on your customers by keeping your facility's exterior looking nice and tidy.
ABC's Complete List of Home Services in Bell County
Why deal with multiple service providers when ABC can do it all?
Hot Tub & Pool
Cleaning, Maintenance & Repair
Lawn & Tree
Landscaping, Mowing, Tree Care, Fertilization, Sprinkler Repair
Pest & Rodent
Ants, Spiders, Termites, Roaches, Bed Bugs, Scorpions & More