Bat Removal in Orlando, FL
Bats are an important part of our ecosystem here in central Florida. However, bats can transmit rabies and other fatal diseases, they can produce odors and be noisy and their guano can contaminate soil and cause fungal infections and lung illnesses. When it comes to bat removal, Orlando homeowners trust ABC Home & Commercial Services to safely and humanely relocate these creatures from your living structures.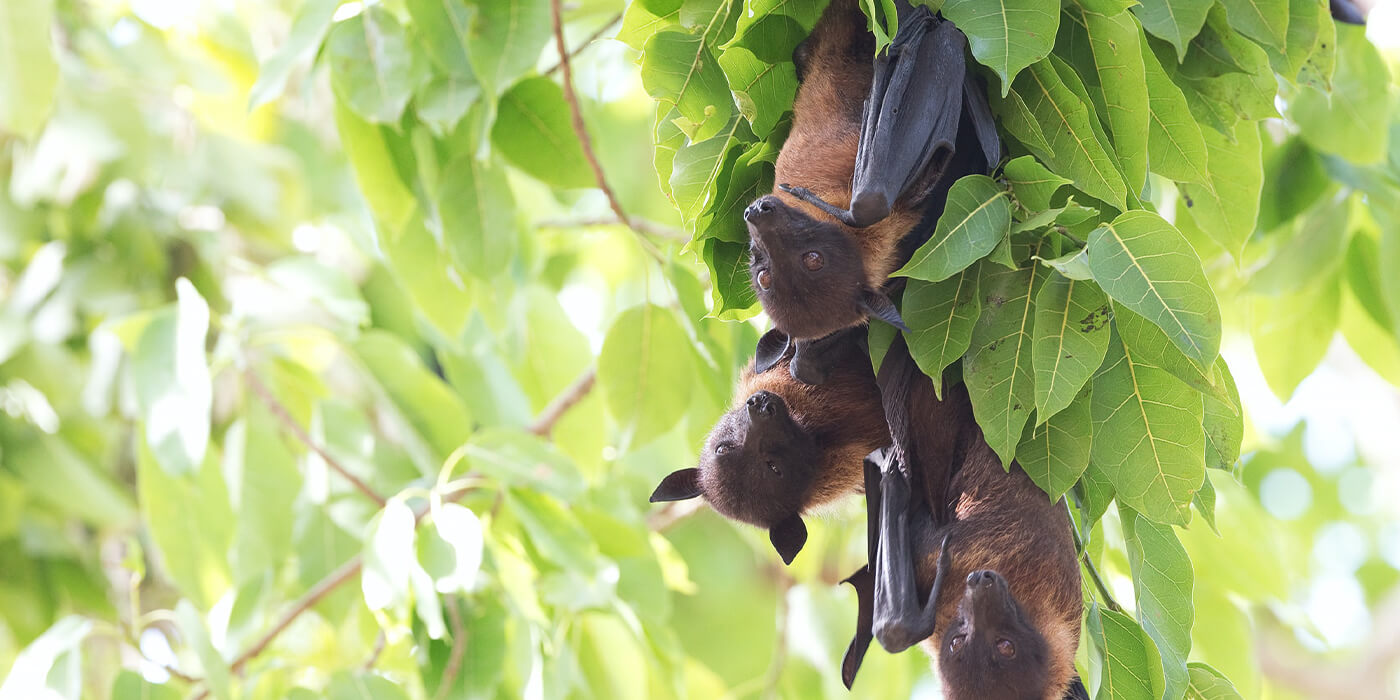 ABC's experienced and highly-trained technicians understand the benefits and risks of all types of insects and other animals that you might find in and around your Orlando home.
Although we can provide any kind of assistance you might imagine when it comes to bat removal, Orlando homeowners most frequently rely upon ABC to:
Identify nesting areas on your property, including attics, eaves and other openings where bats are most likely to take up residence.
Install netting to allow bats to leave these resting areas safely and to prevent them from returning.
Conduct nightly inspections to confirm that no more bats are on your property.
Seal all holes and openings around your home's exterior to discourage future infestations.
Clean up guano or other materials that could pose health and safety hazards.
Provide bats with alternatives to living in your home by installing bat houses on your property.
The ABC Process
1. Contact ABC
When you contact us, we will schedule an inspection to get an understanding of the problem. In some cases, we can give you a quote over the phone.
2. Get An Estimate
If you have an inspection, we will send you a custom treatment plan and estimate afterward. Once we get your approval, we will schedule your treatment.
3. Treatment
We will come to your property and treat for pests in common hiding and nesting areas. Over time, you will start seeing less and less pest activity.
4. Prevention
Customers with our ongoing pest management services will receive periodic retreatments to prevent the return of the most common pests in our area.
Although there are many benefits to bats, these flying creatures pose risks to humans. Bats can transmit rabies, a disease that is well-known and can be deadly. Histoplasmosis is a fungus which grows in bat droppings. This fungal infection can spread to humans who are in contact with guano and can cause flu-like symptoms, high fever, pneumonia and can, in rare cases, be fatal.
Bats can also harbor pests that hitch a ride to roosting areas on your structures. Ticks, mites, lice and other parasites can enter your home if bats take up residence in your attic, roof or eaves. Bat droppings can also attract flies, carpet beetles and other pests to your yard and property.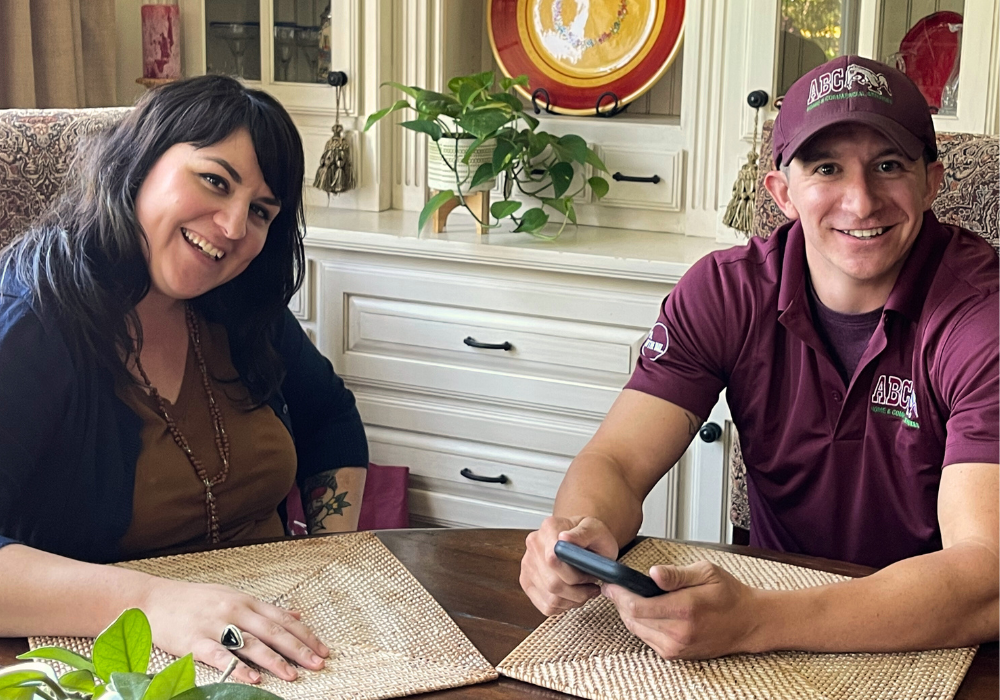 Get Started
We offer a full range of pest control services.
Since bats are an important part of the natural environment, Florida laws state that it is illegal to harm or kill bats any time of year. In addition, the "exclusion" of bats is illegal in Florida from April 16th to August 14th each year. That means that homeowners can take steps to remove bats from buildings outside of this time period. During this maternity season, bat mothers are giving birth and rearing their pups to adulthood.
Frequently Asked Questions
What are the characteristics of an effective bat house?
Bats need places to roost during the day, so bat houses can be a way to keep bats on your property but away from your attic, roof and eaves where they are more likely to pose a risk to your family and pets. Wooden bat houses here in central Florida that have chambers that are at least 14 inches wide and two feet tall are most likely to attract the Brazilian free-tailed bat and the evening bat species.
Bats need to have a landing area by the entrance of the bat house which is at least three inches long, with a rough surface that bats can grab onto to enter the interior. Since the inside temperature of your bat house will influence whether bats stick around, you'll want to paint your house a lighter color if the house is in direct sunlight and a darker color in shadier areas.
Make sure water can't get inside your bat house, but allow air to circulate by adding a horizontal vent so the interior doesn't get too hot. Although you can put up bat houses any time of year, you'll want to put up your bat house a few weeks before you begin installing netting and sealing up entry points to provide your resident bats with alternative roosting spots.
What should I do if I find a bat on the ground?
Healthy bats are very rarely on the ground, so make sure everyone in your household, including children, understands that they should not touch a bat. Resist the urge to bring a bat or any other type of wild animal inside to attempt to care for it yourself. Contact the City Bats Conservancy at (407) 409-0373 so a sick or injured bat can be rehabilitated.
If you come across a dead bat, contact your local Animal Control Services department. If Animal Services cannot remove the dead animal, take the following steps to remove the bat from your yard:
Put on leather work gloves.
Place a cardboard box over the bat.
Slide a flat piece of cardboard underneath the box.
Turn over the box so that the dead bat remains inside.
Close the box securely and remove it from the area.
Keep the box in your garage or another secure area until Animal Control Services can arrive or until you determine the best disposal method, in accordance with local regulations.
Get Started
We offer a full range of pest control services.
More Pest Control Solutions in Orlando
What Our Customers Are Saying
Errol Condominium
12/16/2021
"ABC Home & Commercial Services is a pleasure to work with! Our property has been using them for a year and the level of service has been exceptional. We especially love their quality control, which was a huge issue in the past. I'd like to personally compliment our regular technician, Melvin. Our staff, owners, and guests have all commented on his amazing customer service!"
"Alfredo does a great job, lets us know when he will arrive and is always on time. We appreciate how thorough he is and how professional and friendly he is while working here. Thanks again for your service ! Highly recommend"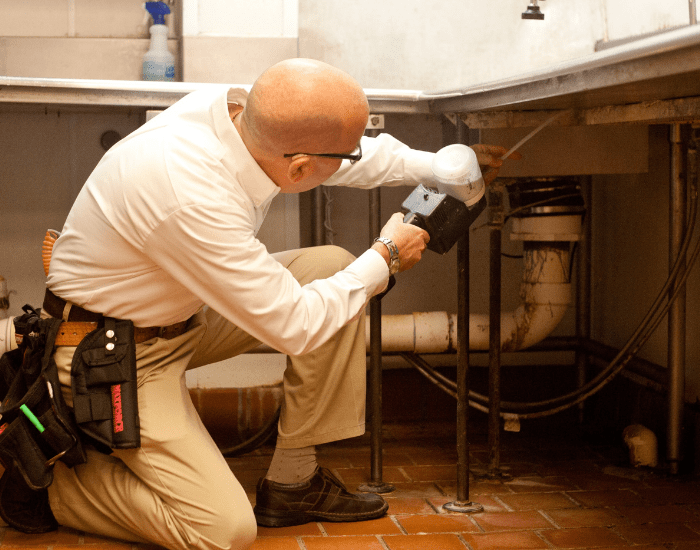 Need Pest Control For Your Business?
We understand that businesses have different needs than residences. That's why we have specially trained technicians who can service your business.