Wildlife & Rodent Control in Orlando, FL
When people think of Orlando, they consider Animal Kingdom as the main destination for wildlife. The truth is that our humid subtropical climate supports a wide variety of fauna, including a few types we'd rather not encounter in our yards, attics and crawl spaces. Rats and mice, as well as other forms of wildlife, including possums, raccoons and even squirrels, can be a nuisance at best. At worst, they can chew through electrical wiring, damage wood, contaminate food, transmit diseases and even bring in other pests on their fur. When it comes to wildlife and rodent control, Orlando residents trust the pros at ABC Home & Commercial Services to address the problem and keep these uninvited guests from returning.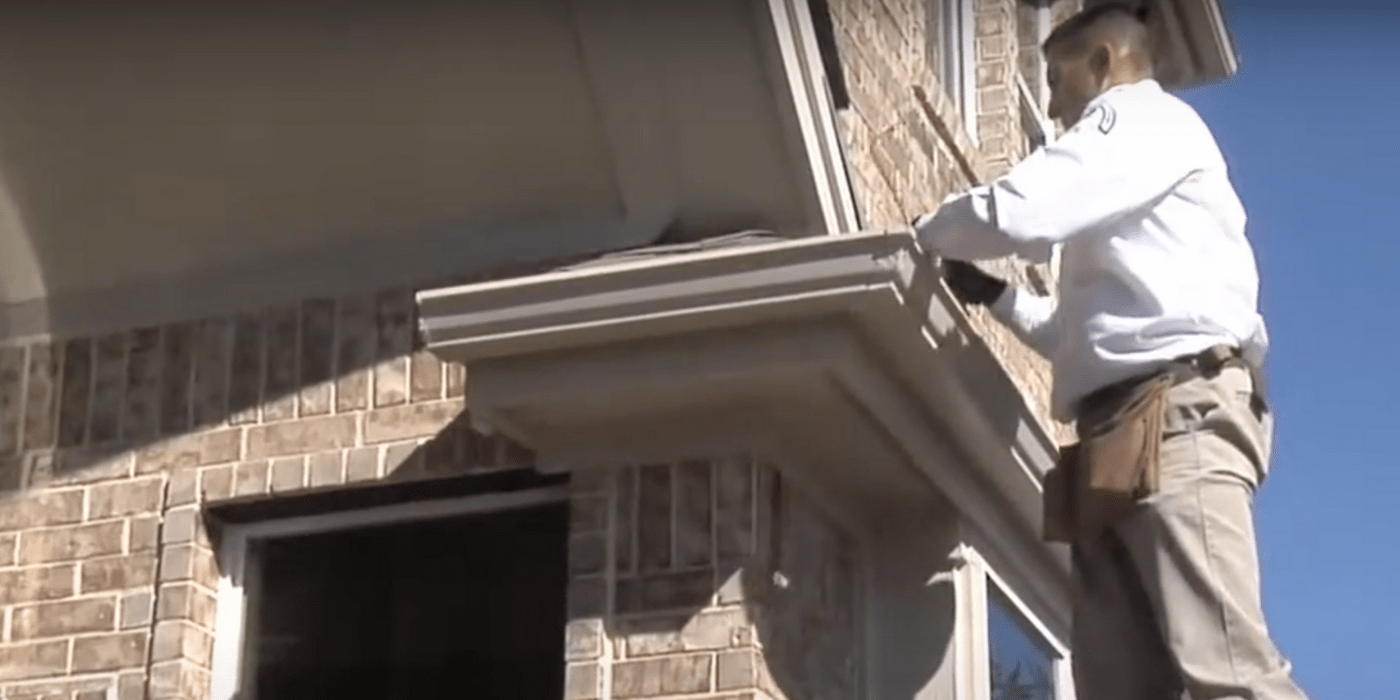 In addition to helping with nearly any type of insect pests in your home or yard, ABC's skilled technicians can assist you with issues with the following types of animals: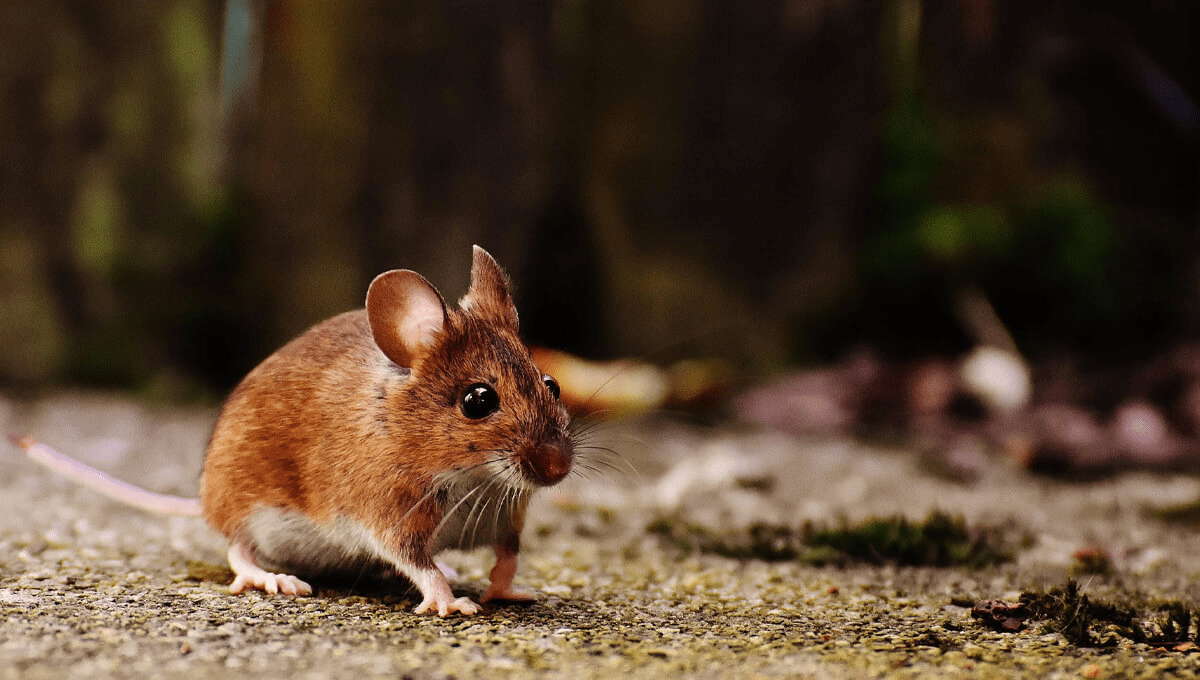 Rats
Mice
Raccoons
Opossums
Squirrels
Skunks
Birds
Bats
As with our other forms of pest control, we create your plan of action with a deep understanding of integrated pest management, which focuses on prevention and knowledge of animal behavior to protect you in both the short and long-term from the annoyance and damage these creatures can have to your home and yard.
The ABC Process
1. Contact ABC
When you contact us, we will schedule an inspection to get an understanding of the problem. In some cases, we can give you a quote over the phone.
2. Get An Estimate
If you have an inspection, we will send you a custom treatment plan and estimate afterward. Once we get your approval, we will schedule your treatment.
3. Treatment
We will come to your property and treat for pests in common hiding and nesting areas. Over time, you will start seeing less and less pest activity.
4. Prevention
Customers with our ongoing pest management services will receive periodic retreatments to prevent the return of the most common pests in our area.
Effective, long-term treatment success often depends upon a customized approach to your pest problem. That's why we prefer to begin the process with a free inspection.
During this appointment, our inspector will do the following:
Collect more information from you about the problems you are experiencing
Assess any related damage
Evaluate how severe and extensive your pest problem is
Provide you with the opportunity to ask us any questions you might have
When this meeting concludes, we will have the information we need to provide you with a FREE, no-obligation estimate.
Once you authorize the treatment plan, we can schedule the first service call. During that first visit, our skilled technicians will identify possible entry points, as well as looking for water and food sources. After we confirm the type of pest or pests which are causing your problems, we can set right-sized traps, which we can then check on a regular basis. When we find an animal in a trap, we will remove it and humanely relocate it whenever possible.
After we're sure all the invaders are gone, the next step is to make sure none come back. We'll go back to those entry points and close them, which may mean installing wire mesh, copper wool or other protective elements to fill in gaps. We'll also identify any other characteristics on your property which you'll want to pay attention to going forward to make your property less hospitable to these pesky pests.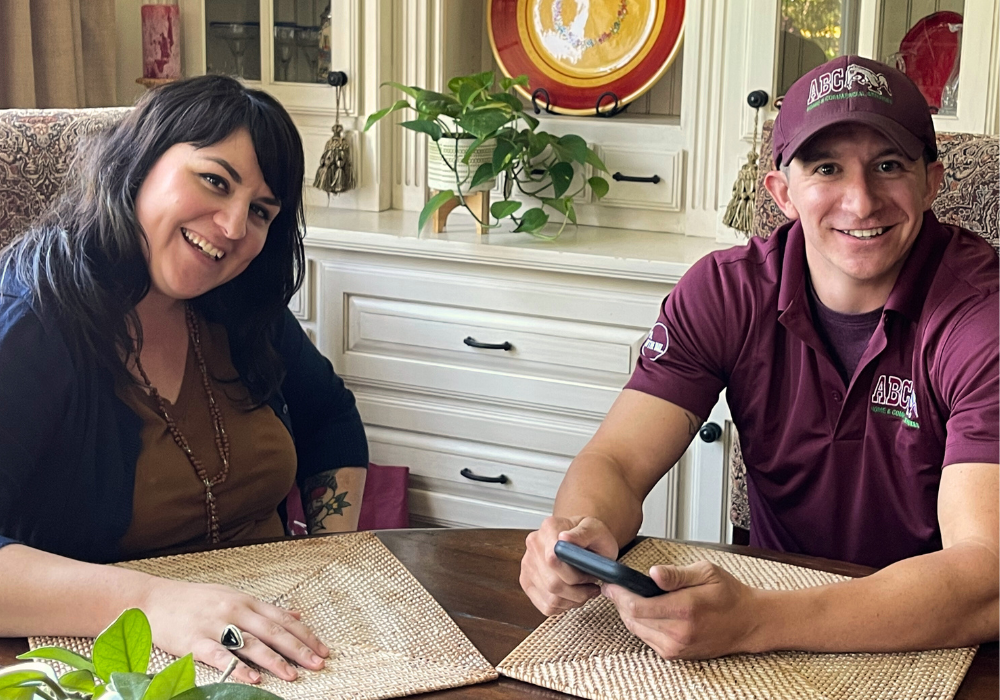 Get Started
We offer a full range of pest control services.
There is a reason that ABC has grown into one of the largest family-owned and run pest control companies in the nation. First of all, we hire only the most qualified and experienced pest control technicians who perform the highest-quality work. In addition, we want you to feel safe having one of our technicians at your home, so we conduct thorough background testing and drug checks on all our employees. Lastly, we treat your home as we would our own.
Frequently Asked Questions
How long will it take you to take care of my wildlife or rodent problem?
When you see a rat, mouse or another critter on your property, the most common reaction is that you want it gone—yesterday. That's why we do our very best to get someone to your property at your earliest convenience to assess the situation and work with you to approve a treatment plan.
While we'd love to tell you that one visit will do the trick, a majority of pest problems do require a longer-term approach, particularly so that we can adequately protect you from future infestations.
Does ABC offer a warranty for rodent exclusion?
If you sign up for our Rodent Exclusion service, you can rest assured that our technicians will return to your property regularly to check on any traps and if you see a rat or a mouse in between our scheduled appointments. If we do need to come by in between these visits, we will do so, at no additional cost to you.
Unfortunately, some homes are more susceptible to rodent problems than others. Spaces in between Spanish tiles, for example, make it easier for a rat or a mouse to make a nest or hide. The large crawl spaces under pier and beam homes can't be completely sealed off, making those properties more vulnerable to rodent activity. Since we are unable to guarantee results in these cases, we cannot extend our traditional warranty to certain types of residences. When we first speak to you about your rodent problem, we'll review the type of treatment plan we'd recommend from your home, given the unique nature of your property and the issues you are having.
How do I know it's a rodent infestation and not another type of pest problem?
Unlike some larger pests, mice and rats can squeeze into even the tiniest of cracks and crevices. Rodents can live in your attic, inside your walls and even along your roofline—all difficult-to-reach spaces for most homeowners.
One of the reasons a rodent problem can quickly turn into an infestation is that these creatures are quick to reproduce. Sometimes, given the hiding spots they inhabit, the only way you would know a rodent is around is hearing scratching noises or noticing gnaw marks or droppings near possible entry points.
What is it about rodents which makes them so hard to handle using a DIY approach?
We hate to be the bearer of bad news, but the truth is that rats and mice have evolved to live quite successfully in close proximity to humans. Rodents gravitate toward residential areas because they contain the key elements for their survival: shelter, water and food. How resilient are these creatures, exactly? Rats are able to tread water continuously for days on end, live after falling from a five-story building and survive even getting flushed down a toilet. As an animal with one of the highest reproductive rates on Earth, the house mouse is among the most common and has the unique ability to jump distances as high as a foot.
Handling rodent infestations often involves a multi-faceted approach, particularly since many of the areas these animals find their way into are either difficult or impossible for most homeowners to reach on their own. In addition, regular monitoring of these areas can be impractical for most homeowners to keep up with, especially when that involves a close examination of a roofline or attic.
What are some steps I can take to keep rats, mice and other wild animals off my property?
Although eliminating these larger pests can often become more burdensome than most homeowners can take on, there are some things you can do to make your yard less attractive to these pests, including:
Storing pet and human food in containers which are tightly sealed. When possible, keep these food containers inside your home instead of in your yard or garage.
Wiping up spills or any bits of food or liquid from your kitchen and dining areas immediately.
Pre-emptively closing any gaps along your home's windows and exterior that could serve as a welcome mat for various types of wildlife.
Keeping your outdoor spaces tidy and neat by removing woodpiles, leaf litter and other debris which could serve as a potential nesting area.
Get Started
We offer a full range of pest control services.
More Pest Control Solutions in Orlando
What Our Customers Are Saying
Errol Condominium
12/16/2021
"ABC Home & Commercial Services is a pleasure to work with! Our property has been using them for a year and the level of service has been exceptional. We especially love their quality control, which was a huge issue in the past. I'd like to personally compliment our regular technician, Melvin. Our staff, owners, and guests have all commented on his amazing customer service!"
"Alfredo does a great job, lets us know when he will arrive and is always on time. We appreciate how thorough he is and how professional and friendly he is while working here. Thanks again for your service ! Highly recommend"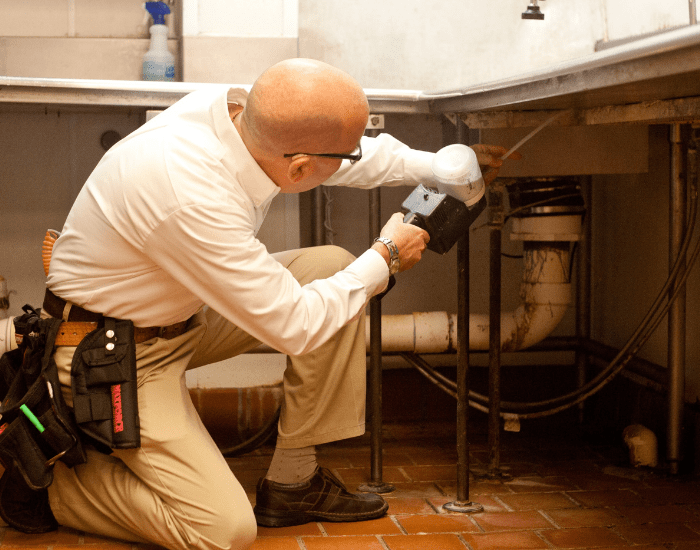 Need Pest Control For Your Business?
We understand that businesses have different needs than residences. That's why we have specially trained technicians who can service your business.