Tick & Flea Control in Orlando, FL
From 2004 to 2016, over 600,000 reported cases of diseases linked to fleas, ticks and mosquito bites were documented in the U.S. Fleas and ticks are becoming more of a problem here in Florida, as they are not only a nuisance, but also a health risk. If you need tick or flea control in Orlando, you can count on ABC Home & Commercial Services for results. Our knowledgeable pros implement effective treatment methods so your property can be pest-free.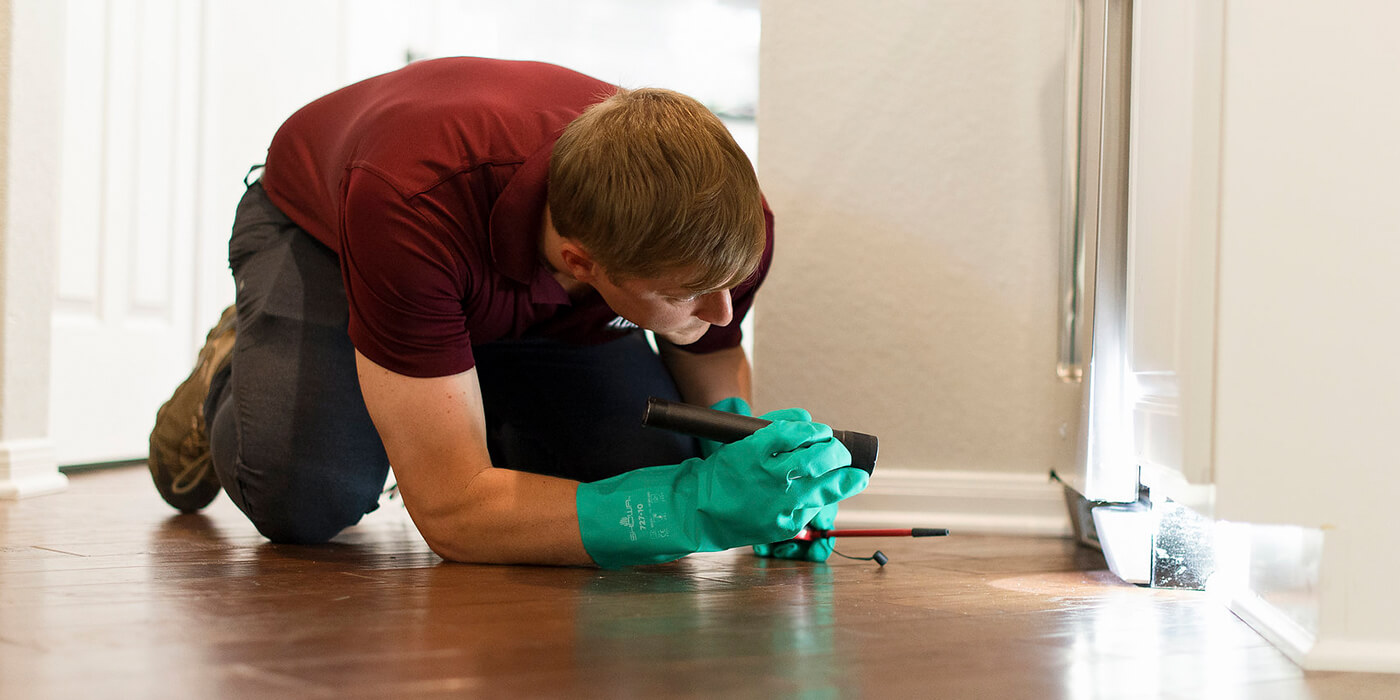 In most cases, only treating the inside of the home, or treating the home once, will not solve a flea problem. Our technicians understand that a holistic approach is the best way to successfully eliminate infestations.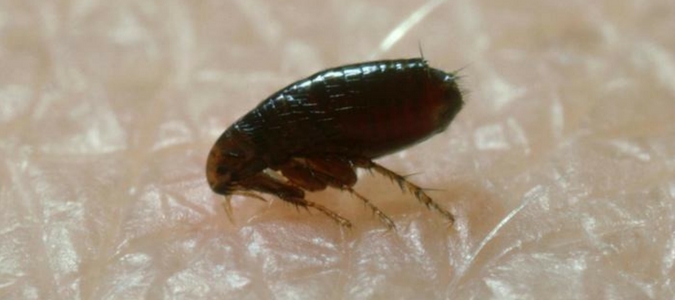 Your ABC pest control specialist will treat for fleas by applying proven solutions inside your home in common problem areas, as well as in your yard, attic and crawl spaces. During the few hours that our technicians are on your property, we ask that you keep pets and children away so that the products we apply can sufficiently dry before you return.
Currently, there are no treatment products on the market that can kill fleas in the egg or larvae stage, because these pesticides cannot penetrate a flea cocoon. During the course of your treatment, ABC's technicians will apply a pesticide with an insect growth regulator which prevents eggs from hatching and developing. At your follow-up appointment, your technician will check to ensure that our treatments have halted the reproductive cycle and that your problem has been resolved.
The ABC Process
1. Contact ABC
When you contact us, we will schedule an inspection to get an understanding of the problem. In some cases, we can give you a quote over the phone.
2. Get An Estimate
If you have an inspection, we will send you a custom treatment plan and estimate afterward. Once we get your approval, we will schedule your treatment.
3. Treatment
We will come to your property and treat for pests in common hiding and nesting areas. Over time, you will start seeing less and less pest activity.
4. Prevention
Customers with our ongoing pest management services will receive periodic retreatments to prevent the return of the most common pests in our area.
Female fleas lay up to 50 eggs a day, averaging about 20 to 30 daily. Your dog or cat may unknowingly carry these eggs and deposit them throughout the house. These microscopic eggs hatch in 2 to 12 days, which is why it can appear to many homeowners that an infestation developed overnight.
Once the egg becomes a larva, it spins a cocoon which is resistant to pest control products. Unfortunately, fleas can survive safely in this dormant state for up to six months. This allow fleas to stay alive while remaining hidden from homeowners, and is one of the most common reasons for homeowners to think that they have no more fleas in the home, only to be surprised when eggs begin to develop into adults.
Because cocoons are resistant to pest control products, killing fleas in the adult stages of life is the most effective way to address a rampant flea infestation. This is why we usually recommend that our customers receive two or more appointments to treat fleas and target them in all stages of life.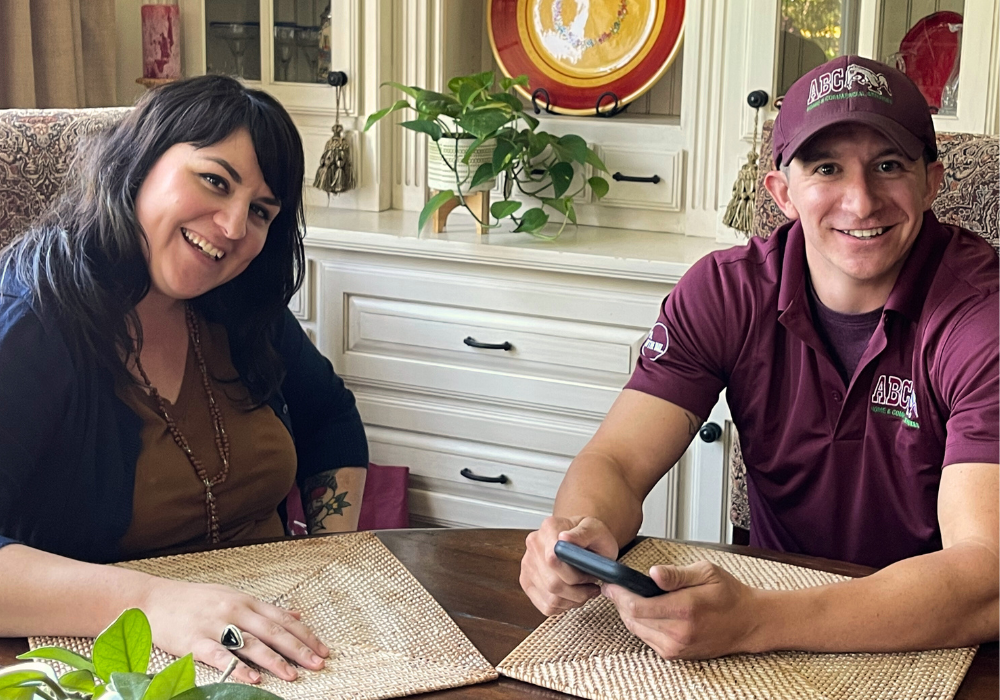 Get Started
We offer a full range of pest control services.
ABC has over 70 years of experience handling pest problems across Florida, Texas and Oklahoma. During this time, we have established a proven process, and our skilled technicians have learned the most effective methods for controlling fleas, ticks and other pests. Our technicians are required to participate in in-house training to understand more about localized pest behavior and how to successfully eliminate these creatures from a home. Also, our technicians must pass a drug test and criminal background check before they are offered a position. Finally, we believe in treating your home as if it was our own, meaning that our technicians are trained to leave your home in better condition than they found it.
Frequently Asked Questions
How quickly can you remove fleas and ticks in my home?
When you see fleas or ticks around your property, or suspect you may have a problem, reach out to ABC. We will schedule an inspection of your home at your earliest convenience. In certain cases, we can even provide you with an estimate for our services over the phone.
What can I expect during the inspection?
If an in-person meeting makes the most sense for your situation, we will put you on our schedule at the earliest opportunity. During your appointment, your ABC technician will do the following:
Ask questions about the pest-related activity around your home and yard.
Assess your property to see where these pests may be hiding, as well as determine how these pests got on to your property in the first place.
Determine what factors could be contributing to the pest problem.
Confirm the species of pests on your property.
Answer your questions about the pests or our services.
To conclude our inspection, we will provide you with an estimate for our services. Upon your approval, we will put your first treatment call on our schedule and provide you with a list of things to do before our first treatment. This list may include bringing your pets to the veterinarian and vacuuming your carpeted areas.
How do I know that my home is infested with fleas?
Fleas are not always easy to spot. When fleas settle in on the fur of your pets, your dogs and cats may or may not react with excessive scratching and itching. To make matters even more confusing, pets may also excessively scratch for other reasons.
Excessive scratching, paired with these other signs, could indicate that you have fleas in your home:
Excessive licking and biting by pets of their fur
Bites around the ankles or feet of you and your family
Small dark spots that quickly appear and disappear on white socks as you walk across a carpeted area
Black specks on your pet's fur
Due to the rapid ability of fleas to reproduce, it's often best to call in a pest control professional at the first sign of a flea infestation to avoid having your problem get much worse.
Does ABC remove ticks?
Yes! We understand how scary ticks can be to homeowners, especially for households with pets and children. Fortunately, ticks in Florida do not typically infest in homes. Unfortunately, it only takes one bite from a tick to transmit Lyme disease or other serious health conditions.
If you spot ticks around your home or yard, you can reach out to our professionals to determine the best course of action. We offer personal and holistic treatment plans to target ticks. Our technicians can also offer you customized advice on how to make your property less appealing to these creatures in the future.
How should a homeowner prepare for flea control services?
In order for our treatments to be effective, we will need our customers to complete a handful of tasks prior to your first treatment call. These tasks that your ABC technician will check for before starting treatment include:
Thoroughly cleaning the floors with a vacuum, mop or broom
Tidying up the lawn, removing leaves and stacking firewood away from the home
Decluttering your home and property
Removing or washing pet bedding
Setting up an appointment with a vet to get pets on a flea control treatment
Why are fleas in my home?
Fleas are most likely going to enter your home on your pet's fur. Our furry companions often pick up fleas by making contact with dogs or other wildlife that are infested. If animal visitors use your dog's outdoor food and water bowls, you might be at a higher risk for an infestation.
Wildlife that may be nesting in your attic, crawl space or yard may also bring fleas onto your property. Rats, mice, raccoons and squirrels all can pick up fleas and start a flea problem. This is how homeowners without pets can develop a flea or tick issue.
Can I use DIY products to eliminate fleas?
Very few flea products on the market will effectively eliminate an infestation. Flea bombs, for example, are popular, but they aren't particularly effective. Homeowners find that bombs usually just drive fleas deeper into their favorite hiding spots. Even worse, flea bombs will leave unwanted residue on surfaces that aren't harboring fleas, such as countertops and tables.
At this time, flea control products cannot eliminate eggs or larvae. That means that unless you target fleas at the right time, you will find adult fleas in your home very soon after your DIY treatment. In addition, these products fail to treat flea-ridden wildlife that come and go on your property. ABC technicians both apply effective treatments and diagnose any further pest problems that could be contributing to a flea infestation.
What is the impact your treatments have on my kids, pets and the environment?
While our products are effective at killing fleas, they are specifically designed to treat residential properties with the lowest possible concentration of any chemicals. As a family-run business, we care about your children and pets, which is why we vet all pest control products and ensure that we wouldn't recommend any products we wouldn't feel comfortable using in our own homes. Your ABC technician would be happy to address any of your questions or concerns regarding the products we have selected to manage the pests on your property.
Get Started
We offer a full range of pest control services.
More Pest Control Solutions in Orlando
What Our Customers Are Saying
Errol Condominium
12/16/2021
"ABC Home & Commercial Services is a pleasure to work with! Our property has been using them for a year and the level of service has been exceptional. We especially love their quality control, which was a huge issue in the past. I'd like to personally compliment our regular technician, Melvin. Our staff, owners, and guests have all commented on his amazing customer service!"
"Alfredo does a great job, lets us know when he will arrive and is always on time. We appreciate how thorough he is and how professional and friendly he is while working here. Thanks again for your service ! Highly recommend"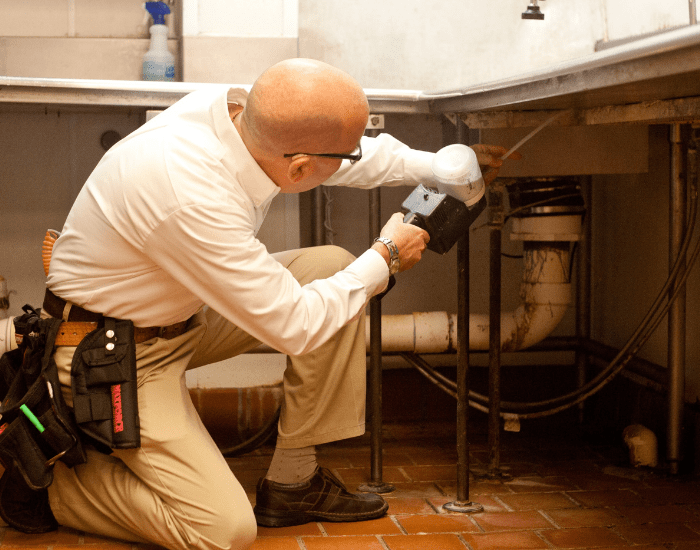 Need Pest Control For Your Business?
We understand that businesses have different needs than residences. That's why we have specially trained technicians who can service your business.