Houston Landscaper: Design, Construction, Demolition
Looking for the best Houston landscaper? ABC Home and Commercial is a full-service landscaping services company in the Houston area? Our experienced landscapers offers professional landscape design, installation, and maintenance services for your home or office.
Whether you need a full landscaping design plan or just want some help with planting, hardscaping, or regular maintenance, you can trust ABC Home & Commercial Services of Houston to get the job done...Guaranteed.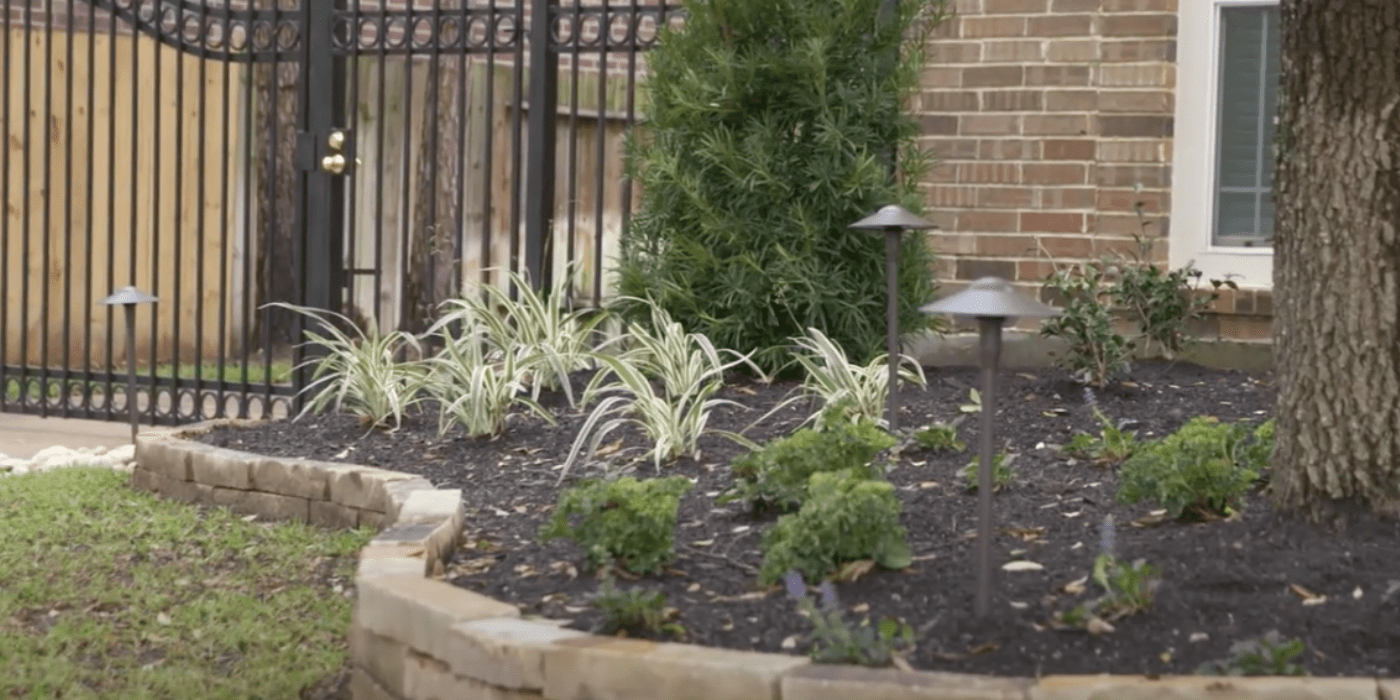 Landscaping Design, Installation & Maintenance
Landscaping Architecture & Design
If you've got a specific idea of what you want, our landscape architects are happy to help you turn it into a reality. If you have no idea at all about what you want, that's okay too. Our designers have years of experience creating unique and beautiful outdoor spaces. In either case, you'll end up with a custom landscape design that will thrive for years in your specific climate, soil, water, and sunlight conditions.
No project is too big or small…here are some typical design projects:
Full-featured front yard redesigns
Complete backyard overhauls
100% native landscapes
Custom outdoor kitchens
Pool hardscapes and landscaping
Extensive water features
Pergolas and custom sunshades
Patios, pathways, and walkways
Don't wait, get started with a free landscaping consultation.
---
Landscape Installation & Construction
Maybe you're working with a custom design from one of our landscape architects. Or, possibly you have an outdoor project that you want to be done correctly the first time. Don't worry, ABC's experienced landscapers can do it all and will make sure that you're 100% satisfied with the end result.
Some common projects our landscaping crews work on include:
New lawns with natural or artificial turf
Raised flower beds and retaining walls
Reconfigure or repair irrigation systems
Install native plants and grasses
Stone or gravel patios and walkways
Plant shrubs, flowers, and borders
Drought-tolerant landscapes
Removing or planting trees
Shade structures and more.
Consult with our landscaping team today to get an itemized estimate…It's free.
---
Landscaping, Tree, & Lawn Maintenance
Don't have a green thumb? Are you so busy that your yard looks like a jungle? Maybe you're just tired of the time commitment, but you still want a nice-looking home? We're happy to help you like we're helping hundreds of your Houston-area neighbors.
Some of our popular lawn and landscape maintenance services include:
Treating plants and lawns for diseases, parasites, etc.
Pruning shrubs and hedges
Tree trimming and tree limb removal
Flower bed cleanout and mulching
Seasonal clean-up and plant replacements
Schedule an appointment today to get a free, no-obligation estimate.
Step 1: Contact Us
Let us know what you need - over the phone or during an in-person meeting at your home. Usually, we can schedule a free consultation in a few business days.
Step 2: Free Estimate
After the consultation, we'll provide you with service options and a free estimate based on what you want. Once we get your approval, we'll put you on the schedule.
Step 3: Beautification
Our trained Houston landscapers will complete all agreed-upon services. When we're done, we will clean up any debris to keep your yard neat and looking great.
Step 4: Maintenance
Depending on what services we performed on your property, we'll provide you with care instructions and recommend additional follow-up or ongoing services.
ABC Houston Landscaper Service Q&A
Answers to the questions we receive from many of our customers.
How much do landscaping companies in Houston charge?
The cost of a landscaping project can vary widely depending on a number of factors, including size, scope, materials and more. We realize that different people have different budgets. So our landscape architects can look at your project plan and give you some ideas on how to get the look you want for the budget you have. Additionally, they can help you plan out your design and installations into different phases, so you can save money by starting smaller and implementing your ideas over time.
When can your landscapers start on my project?
The length of time of the project and the anticipated start date is something that will vary, depending on the project's size and scope. The timeline of the project will also depend on weather, suppliers, and the time of year you'd like us to do the work.
Can ABC provide lawn maintenance services after a landscaping project?
Absolutely. You can make sure your improvements always look good by scheduling regular maintenance with ABC Houston. Our trained lawn specialists can create a maintenance schedule that works for you and your budget. You can rest easy knowing that your yard will maintain its curb appeal all year long.
When does Houston's landscaping season begin and end?
In Texas, the warm weather lets us do some landscaping tasks almost year-round. There isn't a hard and fast rule, but we wouldn't want to plant grass or shrubs when it is likely to freeze soon. Also, there are certain months in Houston tx when most plants and grass are dormant. We're happy to share our ideas on things you can do during the colder months that will pay dividends in the spring.
Can you help me select drought-tolerant plants for the Texas heat?
Yes! Our lawn care experts can tell you which plants, trees, and shrubs will use less water and can withstand the Texas heat. ABC can also advise you on plants that do an excellent job of repelling pests or withstand the occasional herd of grazing deer.
Do I need to be home when your landscaping crew is there?
Once we meet with you to go over what you'd like to have done, you can trust that our experienced lawn service technicians to come out and get the job done while you are at work or away.
What impact will your lawn products have on my grass?
At ABC Home & Commercial Services, we do care about your lawn. However, we also care about your family's safety, and the environment. The Houston area is ou home, too, so we put a lot of time and expense into selecting low-impact products and training our staff to apply them properly. Additionally, some very beautiful native Texas plants can be toxic to certain animals (including dogs and cats). Communication is key, so we encourage you to ask as many questions as you can about the products and plants we'll be using for your particular project.
Our Houston Metro Landscaping Service Area Includes:
Atascocita
Baytown
Conroe
Cypress
Deer Park
Dickinson
Friendswood
Galveston
Hockley
Humble
Huntsville
Jersey Village
Katy
Kingwood
Lake Jackson
League City
Memorial
Missouri City
Pasadena
Pearland
Piney Point Village
Richmond
Rosenberg
Sienna Plantation
Spring
Stafford
Sugar Land
The Woodlands
Tomball
West U