Houston Pool And Spa Contractors
Let ABC tend to all of your pool service needs so you can spend your weekend enjoying your pool instead of cleaning it. ABC has detail-oriented team members to ensure your pool is clean, the chemicals are balanced, and your equipment is in tip-top shape so you can have a sparkling pool year-round.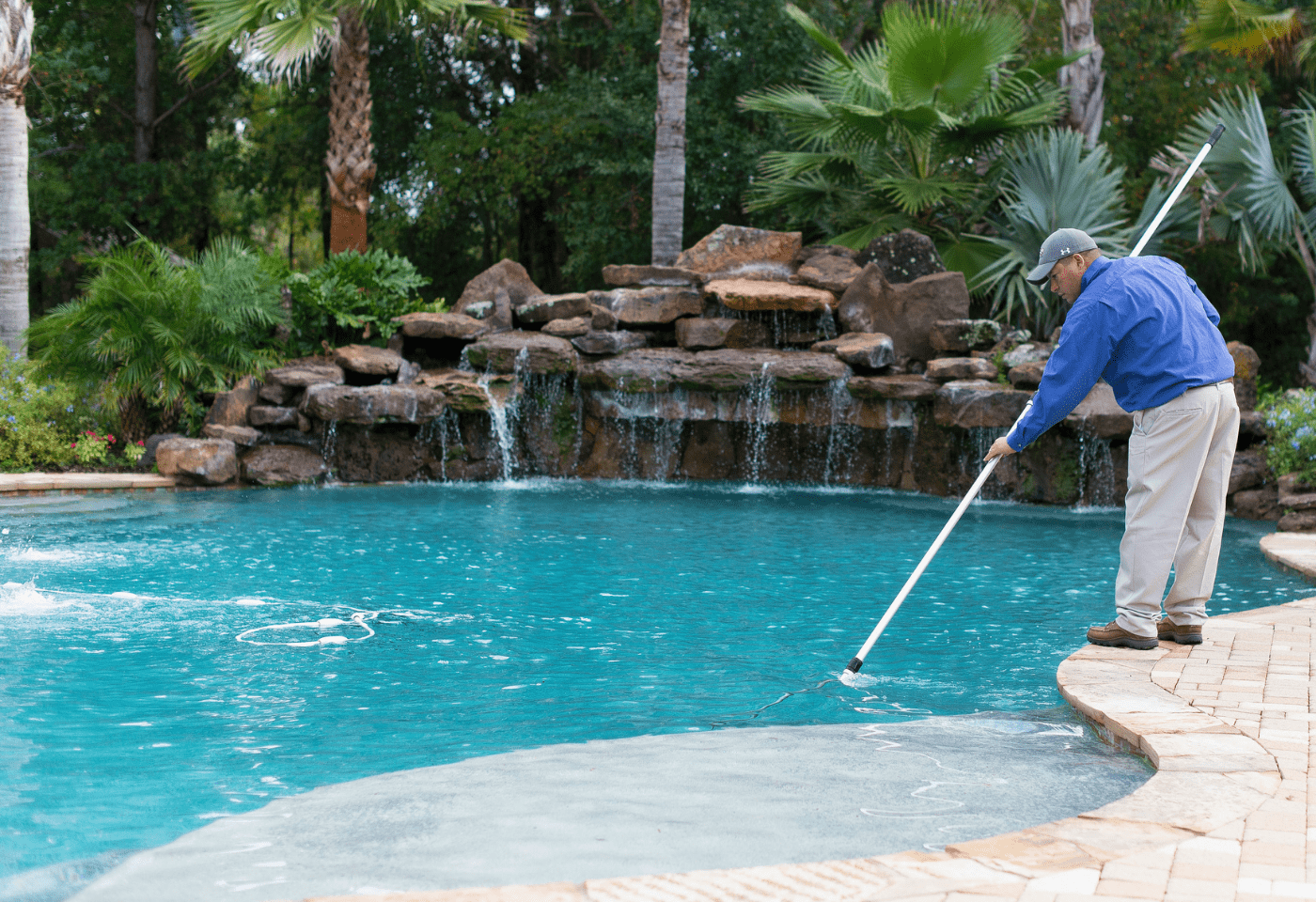 Professional Spa & Pool Service
Remodel your backyard paradise
You may have purchased a home or have lived in your house for enough time that your pool no longer fits your current style or needs. ABC can work with you to update your pool and to make it the envy of the entire neighborhood.
Pool remodeling updates ABC offers:
Heaters

New tile

Energy-efficient equipment

LED lighting and ladders

And more! 
Consult with our pool service team today to get an itemized estimate…It's free.
---
Repair any problem-areas
Your pool is made up of many parts and components. If something isn't working properly or has worn out, you may not be able to use your pool. It can even impact your water quality. ABC's experienced technicians know exactly how all your filters, pumps and other mechanisms function and can troubleshoot any issues you may be having so that you can enjoy your pool again.
Timely pool repair service is essential…here's why:
Broken lights, ladders, or rails can be a safety hazard. 

Neglected water leaks can lead to more costly structural repairs.

Malfunctioning parts or pumps can be noisy and annoying. 
Don't wait, get started with a free pool repair consultation.
---
Refresh your pool & spa
Our pros test your pool's pH levels and consult with you to determine a pool service schedule that best fits your needs. In addition, we empty the pump and skimmer baskets for our pool maintenance customers all while using new, top-of-the-line equipment. ABC can also drain the pool (if necessary) and perform an acid wash to remove grime and keep your pool looking its best. 
Why regular pool maintenance is important:
Balancing a pool's chemistry extends the life of your pool.

A dirty pool can be a breeding ground for bugs, algae, and other debris.

Neglected pumps and filters can lead to cloudy or green water.
Schedule an appointment today to get a free, no-obligation estimate for pool and spa service.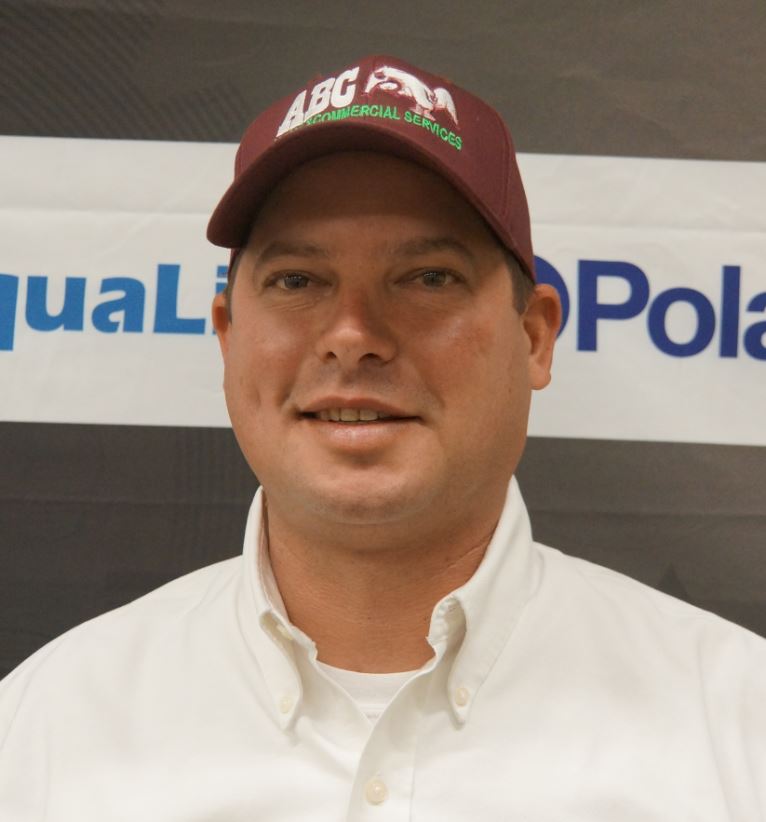 Brent Wiekel
Operations Manafer Lawn Care, Irrigation, Exterior Cleaning & Pool Maintenance
The ABC Process
Step 1: Contact ABC
When you contact us, we will schedule a service call to evaluate the problem. For emergencies, we will send a pro to your home as soon as possible.
Step 2: Get An Estimate
We'll provide you with an estimate for all needed services. Once we get your approval, our pros will get right to work.
Step 3: Service
We will come to your property to clean and maintain your pool and spa, or make needed repairs.
Step 4: Follow-Up
We will update you on the work we performed and provide any helpful follow-up instructions or other guidance.
Frequently Asked Questions
How soon can you come out?
We understand that some pool problems can't wait. Give us a call and we will send an experienced technician to your property as soon as possible.
How long do I have to wait to use my pool after chemical treatments?
In general, you can use your pool an hour after we have applied a treatment, as this allows enough time for chemicals to dissolve in the water. If we shock your pool, we recommend that you wait until the chlorine levels drop to recommended levels.
What training do your technicians have?
All of our technicians undergo rigorous training to become experts in pool chemicals, equipment and maintenance. Our employees have experience with pools and draw upon a variety of disciplines to diagnose and address any problems you may be having with your pool. Let our experts handle your pool, so you can spend your time enjoying it.
What chemicals do you use, and are they safe for my children and pets?
We care about our customers, and only use chemicals recommended by the Association of Pool & Spa Service Professionals. Your ABC technician can provide you with information about products we are using. We recommend that pool owners keep all pool chemicals in a safe area that isn't accessible to children and pets.
Will I be charged extra for chemicals used during pool maintenance?
We charge a per visit rate for our monthly pool maintenance and cleaning services..
If we discover an issue with the water chemistry of your pool, your ABC pool service specialist will bring it to your attention, along with a recommended course of action. We will wait for your approval to implement any changes which may result in additional costs above and beyond your monthly rate.
Additional Hot Tub & Pool Service Areas in Greater Houston
ABC serves many surrounding communities, including, but not limited to: