Artificial Turf Installation
With the intense Texas sun, consistently high temperatures and infrequent rainfall, keeping grass green in Houston is nearly impossible. Whether you're sick of pouring time and money into your yard or want a more practical solution, you may want to consider artificial turf. The pros at ABC Home & Commercial Services can advise you on artificial turf installation in Houston and get the job done right. With ABC's help, you won't need to worry about your lawn again.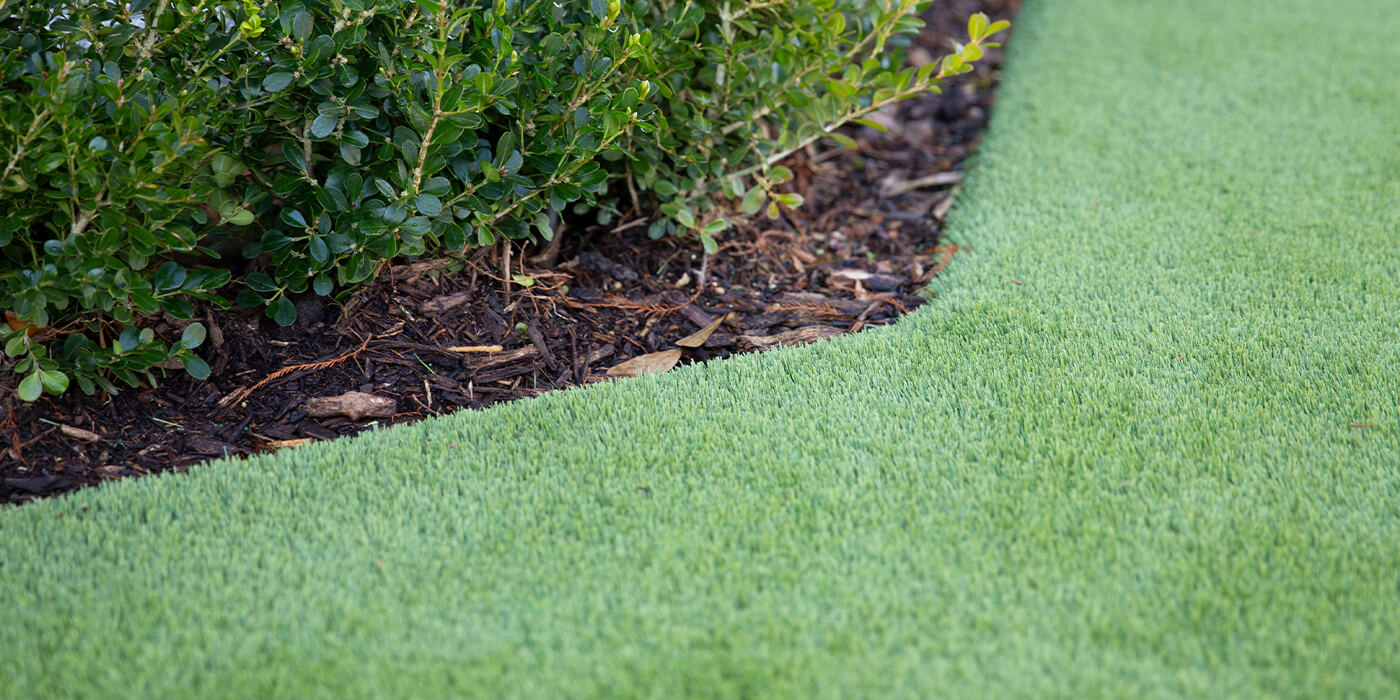 Low Maintenance Lawn Care
Keeping your lawn green year-long can be time-consuming.. Artificial turf is a great alternative to maintaining grass. It's a low maintenance solution that can even lower residential water usage by as much as 50 percent. 
The most common reasons our customers ask us to install artificial grass include:
Improved appearance all year when compared to dead or dying grass that might get patchy or be vulnerable to disease.

Low-maintenance requirements free up time to spend on other things.

More resilient to wear and tear from foot traffic, as well as activity from children and pets.

Better drainage in yards with pools or where water may collect, leading to pest issues and other problems.

Increased enjoyment of your outdoor spaces for specialized uses, including putting greens and dog runs.
Unlike some home projects that can be performed by handy homeowners, installing artificial turf is best left to the pros. Our experienced technicians will make sure all of the edges are tucked correctly and that the binding of the joints is just right to ensure your new turf looks perfect. 
Our artificial turf installation process involves 7 steps:
Excavation:

We typically recommend removing around four inches of existing sod, soil and roots to create a level surface. When we remove these materials, we will be extremely careful to avoid any damage to electric, gas or water lines.
Preparing the Base:

To bring your lawn up to its previous height, we will spread around four inches of crushed granite evenly across the project area, tamping until compact and smooth,  for proper drainage and installation. If needed, we install any bender board during this stage.
Rolling Out the Turf:

Next, we will roll out the turf, paying careful attention to align the seams and secure them with seam tape or turf glue.

We'll also make sure to use the same spool or run for your job, so your new lawn will have the same color and texture throughout.
Cutting to Fit:

Using specialized tools, we then cut the turf to your desired dimensions, leaving a small amount of excess.
Securing in Place:

We'll then pin your new turf along the perimeter, tucking the excess neatly into the border.
Spreading Infill:

Based on your needs, we'll recommend a type of infill and the amount needed and spread this across the surface.
Grooming Turf Blades:

To get your new turf looking picture-perfect, we'll use a broom or brush to get your blades to the desired angle.
Once that's done, all you'll have to do is enjoy your new lawn! Get in touch with our lawn care experts today to get started with a free consultation.
The ABC Process
Step 1: Contact ABC
We'll learn what you need over the phone or during an in-person meeting at your home. Usually, we can schedule an appointment in a few business days.
Step 2: Get An Estimate
We'll provide you with an estimate based on your goals and our recommended set of services. Once we get your approval, we will get you on the schedule.
Step 3: Service
Our trained specialists perform all agreed-upon services. When we're done, we will clean up any debris to keep your yard neat and looking great.
Step 4: Follow-Up
Depending on what services we performed on your property, we'll provide you with an update or recommend additional follow-up or ongoing services.
Our customers tell us that they choose ABC because of our decades of experience helping homeowners in Texas. ABC has been providing Texas homeowners with top-notch customer service for over 70 years. Our customers trust that the technicians coming to work on their home are the best of the best.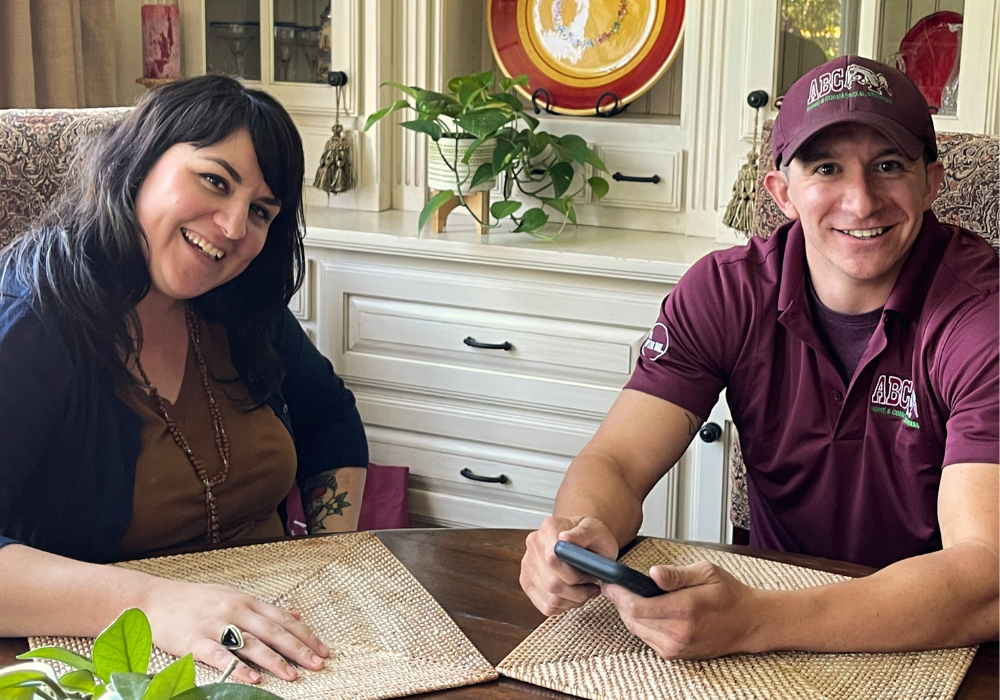 Get Started
We can turn your vision for your yard into reality.
Our customers count on us to treat their homes with the same care and attention that we would our own. That means that while your ABC technician is working on your lawn, you can trust that your home is in good hands.
Frequently Asked Questions
Do you have a guarantee for these services?
Yes! The products we install have a 100% lifetime warranty from the manufacturer.
What is the artificial turf made of?
Modern-day turf, including the products we use, are created from renewable resources. This generation of artificial turf contains 70% less petroleum than its predecessors. Both the turf and the infill are made from non-toxic ingredients. In many cases, these materials are recycled.
I've heard that artificial turf causes a build-up of bacteria and odors from pet waste. Is that true?
This is one of the most common myths about artificial turf. One of the inlays available contains a neutralizing agent, which can make your new yard ideal for your furry family members.
Can you work on my yard while I'm not at home?
Once your initial consultation is complete, we can schedule a time to return to install your artificial turf, even if you will be away at work. All we'll need from you is any information about accessing your development or yard, whether that's gate codes or any other special instructions.
Get Started
We offer a full range of lawn services.
More Lawn Care Solutions In Houston
What Our Customers Are Saying
"I would definitely recommend ABC!! They were professional, courteous, and did a great job. During the treatment my blinds had to be removed, and they graciously put them back up before they left. Blair came three weeks later to do a follow-up check and was extremely friendly and helpful. He gave me more information and suggestions in regards to staying bed bug free. He even carried my large Amazon package into the garage for me. I would definitely recommend them for all your pest control needs. ⭐️⭐️⭐️⭐️⭐️"
"Do your research, but this is the company to choose for your pest and rodent control. A new townhouse community is being developed in an adjacent wooded field, so all these woodland creatures started relocating to our established neighborhood. I get it, this land was theirs before it was ours, but after 20 years, they had no right to move into my house rent free. The cute hares/ rabbits were ok at first. They would flop around, and the worst they would do is leave small chocolate eggs in the yard. But when we heard scurrying in the attic, our anxiety levels started to rise. We were already overwhelmed by a pipe bursting in the garage in February due to a flash freeze. Then we noticed droppings as the restoration company came and cleared out the garage. But we really didn't connect all the dots because simultaneously we were caring for my 85 year old grandmother who was on hospice care from terminal breast cancer. So our hands were a little full at the time. But when we saw evidence that there was probably a mouse or something, we had to make it a priority. I called 3 or 4 local companies for quotes. 2 came to the house and 2 acted like they could care less about actually securing my business but were willing to quote hundreds of dollars for the service. One thing that stood out was the other companies said they would plug the holes leading into the house, but 2 said they don't go into the attic. Well that's where we heard them and so it didn't make sense to not go in the attic to hunt them down. Then Kirby from ABC came out. He did a thorough inspection and designed a plan to attack the problem. They definitely weren't the cheapest company, but they provided the best proposal with the strongest warranty. So we pulled the trigger. The crew was very professional and plugged holes and set traps. And the we waited. But there were no dead mice for weeks. So they came back out and found more holes to plug. Then the rodents got more desperate. One was bold enough to entire the kitchen at night. I was ready to burn down the entire house. Frustration was level 10. By this point my grandmother had passed away. Grief plus phobia and a general sense of absolute exhaustion had settled in. All the techs that came out were nice, friendly, professional and courteous, BUT we were sick of the rats running our house. I was also frustrated by what seemed to be a long wait between reporting sightings and an available appointment time. Mark Rodriguez came out and did a good job observing the situation and he realized that a supervisor was needed for a solution. Enter Kenneth! He was absolutely amazing. Between crawling through the attic and discovering new holes to tracking down a food source (a case of mac snd cheese boxes) in the garage that my grandmother left months before her passing (she was always prepared for when her great-grandchildren came over), Kenneth understands the mind of a mouse and the rationale of a rat. He made it his mission to eliminate these evils. And one by one, he did. Kenneth is a hero in our household. He will be receiving a Christmas card this year. My grandmother's dying wish was to rid the house of these invaders, and Kenneth and his team were able to accomplish that. It was worth ever penny for the complete customer care and warranty on the work. If you are looking for a quality solution, you've found it. Be patient, because rodents can be tricky and hard to eradicate, but ABC is committed to the long haul."
Where To See the Best Holiday Lights in Houston
Wondering where to see the best holiday lights in Houston this year? Houston has a ton of sights and experiences to offer both locals and visitors year-round, and the holiday season is no exception. W...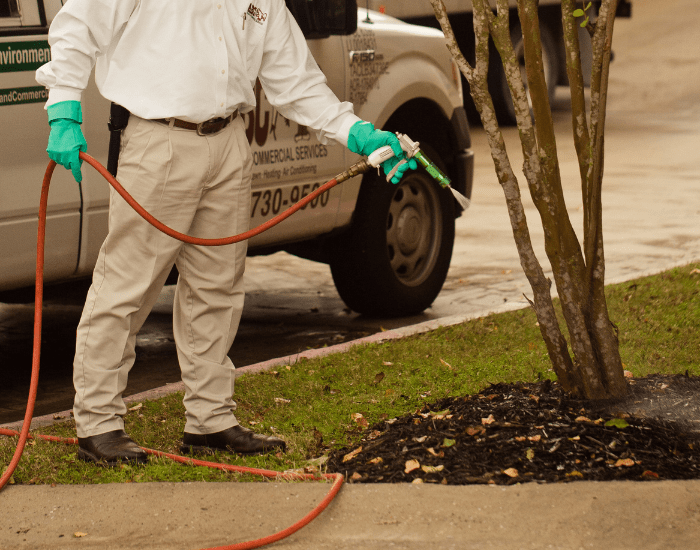 Need Lawn Services For Your Business?
Our lawn care specialists will ensure you make a good first impression on your customers by keeping your facility's exterior looking nice and tidy.