Lawn Services & Lawn Mowing in Houston, TX
Although we all want a healthy and well-maintained yard, finding the time and energy to make that happen can be a challenge. Even when you have the time, making sure you have the right equipment that is in working order, braving the mosquitoes and often hot and muggy conditions, and keeping up a regular schedule is a tall order when we are juggling many other priorities. ABC offers a complete package of lawn services in Houston, as well as routine maintenance, so you can maximize your curb appeal while leaving the work to our knowledgeable and dependable staff.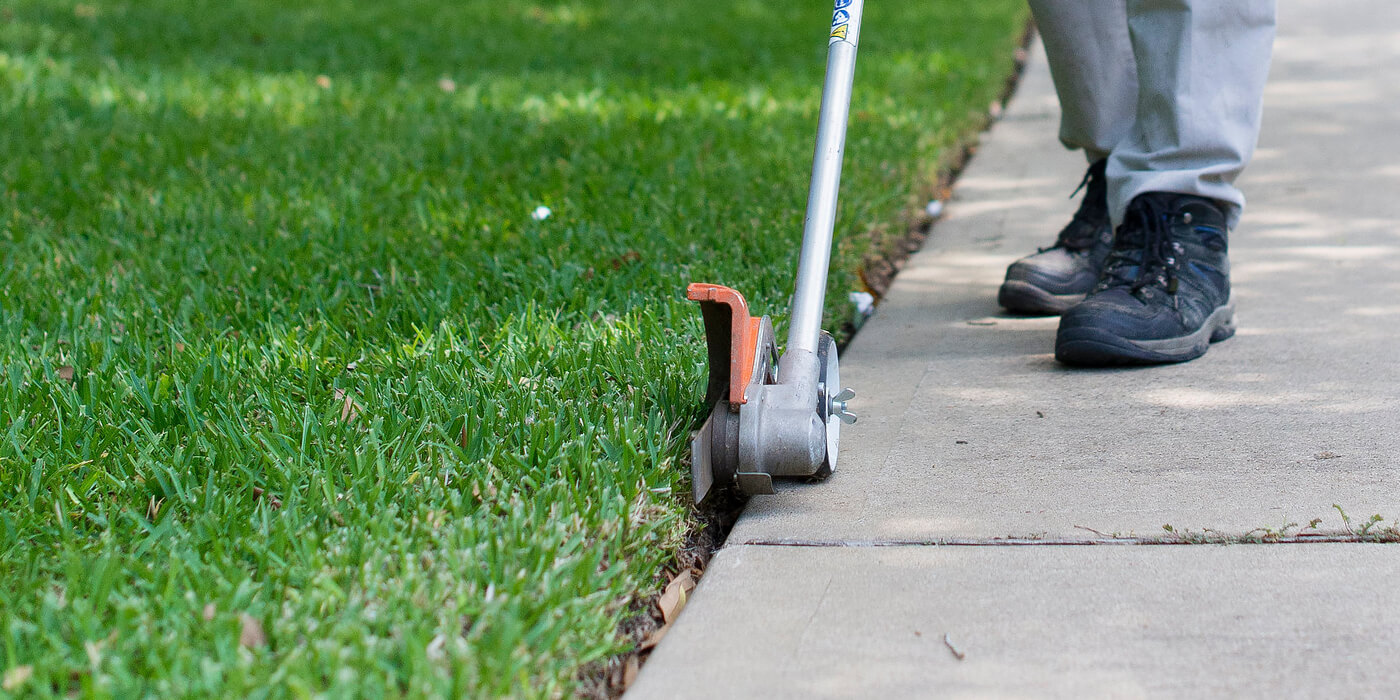 Download Transcript
Comprehensive Lawn & Landscaping Services
We pride ourselves on being a one-stop shop for lawn care services. Our customers rely on our background-checked, reliable staff to keep your lawn looking its best.
ABC provides the following services to showcase your home:
Lawn Maintenance
Our lawn care experts mow, edge, prune and trim existing plants and remove all debris. In addition, we can provide you with weed control so you won't have to worry about these unsightly plants taking over your yard.
If you want to enhance your landscaping, or even implement a new landscape design entirely, we can make your yard the envy of the neighborhood.
We can even showcase your yard's unique features by installing outdoor lighting.
Our skilled technicians can also make sure your sprinklers are giving your lawn adequate moisture to survive and thrive.
Drought impacts many trees in our region, so in some cases, tree removal is advised to prevent anyone being injured by falling limbs or any property damage.
We provide a variety of tree services, including trimming and limb removal.
Once your lawn looks great, you can count on ABC to make sure it stays that way. We offer ongoing maintenance, on a schedule which fits your schedule and budget, so you can enjoy a picture-perfect yard without lifting a finger.
Artificial Turf is a low maintenance, resilient and attractive alternative to having grass. Our experienced technicians will make sure that your new turf looks perfect.
The ABC Process
1. Contact ABC
We'll learn what you need over the phone or during an in-person meeting at your home. Usually, we can schedule an appointment in a few business days.
2. Get An Estimate
We'll provide you with an estimate based on your goals and our recommended set of services. Once we get your approval, we will get you on the schedule.
3. Service
Our trained specialists perform all agreed-upon services. When we're done, we will clean up any debris to keep your yard neat and looking great.
4. Follow-Up
Depending on what services we performed on your property, we'll provide you with an update or recommend additional follow-up or ongoing services.
Once you contact us, we'll schedule a time at your earliest convenience to send a lawn care expert to your property. We will gather important information from you about your yard, exactly what you want to be done, and your budget. After gathering this information, we will create a plan to present to you for approval. The quote we provide includes all costs, so you don't need to be worried about any hidden or surprise costs.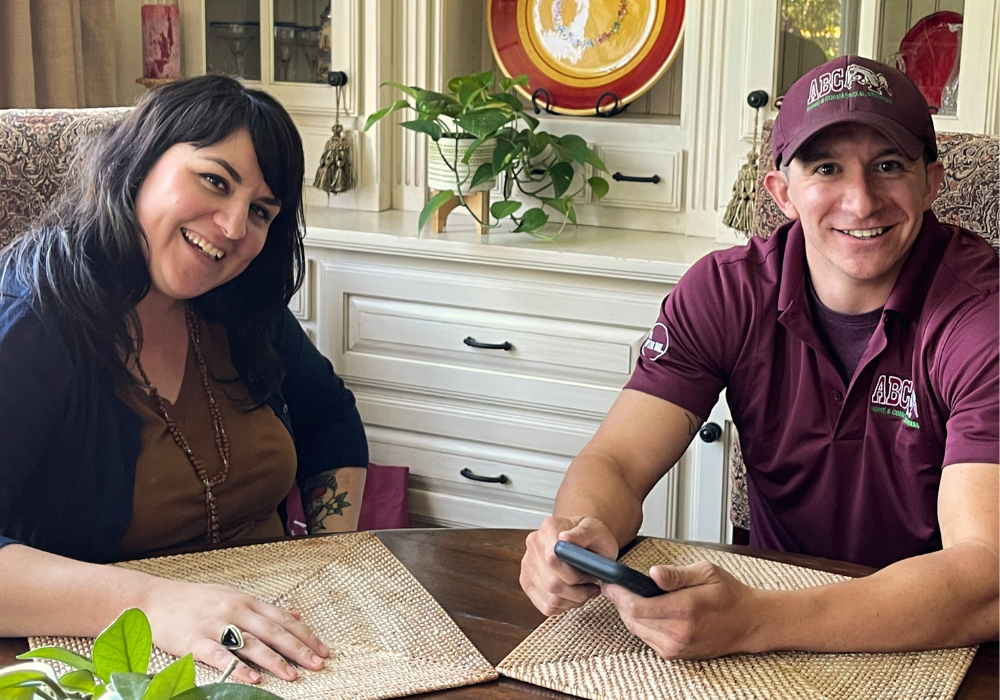 Get Started
We offer a full range of lawn services.
In addition to looking nicer, regularly mowing your lawn helps keep your grass healthy.
As a part of your free consultation, our lawn care experts work with you within your desired budget to create a mowing schedule based on the type of grass on the property. Some of our customers only schedule periodic visits to touch up their lawns, while others take advantage of our weekly mowing services.
Frequently Asked Questions
Who will be mowing my lawn?
We take lawn care very seriously at ABC Lawn Services Houston, so we only hire the best of the best.
In addition to conducting thorough background checks on all of our employees, ABC draws upon the wealth of knowledge of our highly skilled staff, which includes master landscapers, entomologists and yard professionals, to keep your outdoor space healthy and well-maintained.
If you have had unreliable help with your lawn in the past, you can trust that we will come when we say we will, get the job done, and get it done right.
Do I need to be at home when you are working on my lawn?
At ABC Home & Commercial Services, we not only care about your lawn, but we also care about the environment. During your free consultation, our lawn care experts will work with you to come up with solutions which help you reach your goals while minimizing the impact on the planet.
Do you install Christmas lights and displays?
Yes! We can install seasonal lighting on your home, in your trees, and along your driveway, sidewalks, and flowerbeds. We can work with what you have, or we can recommend additional lighting to enhance your existing display.
Get Started
We offer a full range of lawn services.
More Lawn Service Areas in Houston
ABC services many surrounding communities, including, but not limited to:
What Our Customers Are Saying
"Very friendly and helpful staff. On time and great service. They helped me trap and remove the mice that got into my house. The biggest part of their service is preventing them from coming in again. Every one of the people I dealt with either in the field or at the office were super nice! Highly recommend them. Very happy with my service."
"Professional staff, easy to schedule, and great communication. From the very first visit technician was efficient and pointed out a few areas to be aware of. Overall very impressed with quality of service. We have used ABC from the fall 2019 and still very satisfied. Our tech is amazing and does a great job addressing problem spots! We added the mosquito supression service and it has given us our outdoor space back! We love ABC and all techs are highly qualified and trustworthy!"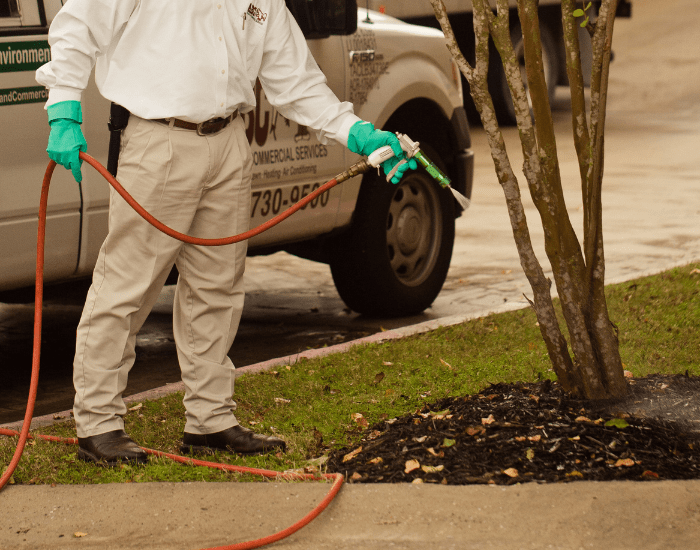 Need Lawn Services For Your Business?
Our lawn care specialists will ensure you make a good first impression on your customers by keeping your facility's exterior looking nice and tidy.
ABC's Complete List of Home Services in Houston
Why deal with multiple service providers when ABC can do it all?