Lawn Fertilization in Houston, TX
Proper fertilization has a major impact on giving your lawn a healthy appearance. With the harsh weather that Houston lawns face, it's no wonder it can be hard to keep them healthy year-round. If you notice that you can't get your grass and plants to thrive, ABC Home & Commercial Services can help. Our specialists can make a custom plan for your lawn fertilization in Houston, so you can have a greener, healthier lawn.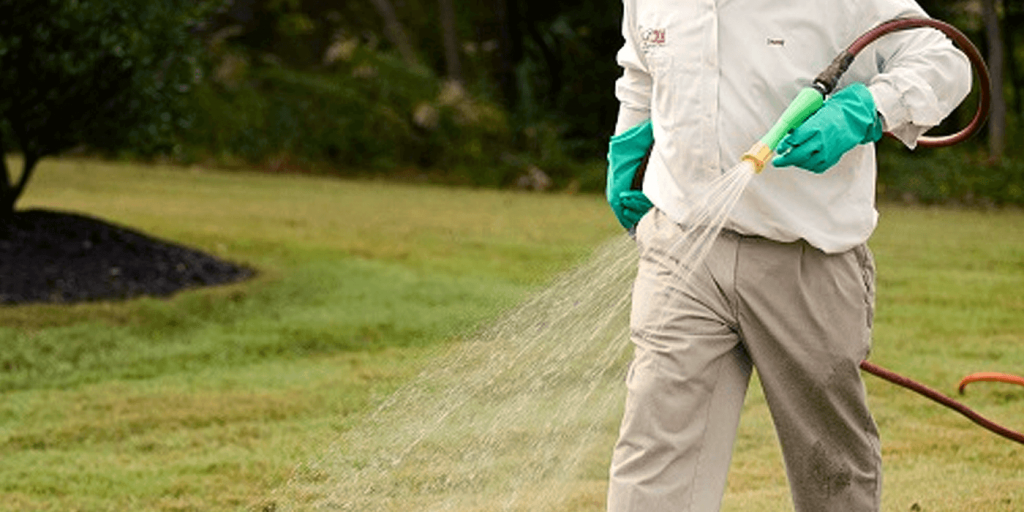 How Our Lawn Fertilization Service Works
Once an ABC specialist visits your home for an inspection, we will recommend a lawn treatment schedule based on the seasons. Here is how our process works:
In early spring, we apply a unique blend of fertilizers to your lawn to begin healthy growth and recovery from the winter.
During the spring, fertilizers and micronutrients are applied to help prepare your lawn to thrive in the hot, Houston summers.
In the midsummer heat, we use carefully selected fertilizers and micronutrients to maximize the color and beauty of your lawn.
During the fall, we apply premium fertilizers to extend the green radiance of your lawn. Additionally, we apply insect control and post emergents for pesky weeds to keep your grass looking great into the winter.
In winter, winterization nutrients along with pre-and post-emergent weed controls are then used to prolong the green of your lawn and to promote root growth, food storage, winter hardiness and weed control.
The ABC Process
1. Contact ABC
We'll learn what you need over the phone or during an in-person meeting at your home. Usually, we can schedule an appointment in a few business days.
2. Get An Estimate
We'll provide you with an estimate based on your goals and our recommended set of services. Once we get your approval, we will get you on the schedule.
3. Service
Our trained specialists perform all agreed-upon services. When we're done, we will clean up any debris to keep your yard neat and looking great.
4. Follow-Up
Depending on what services we performed on your property, we'll provide you with an update or recommend additional follow-up or ongoing services.
There are many factors that can contribute to a Houston homeowner looking into having their lawn fertilized. These may include noticing a lack of growth, browning, spots or weeds in the yard and the presence of bugs. Due to our climate, Houston yards are especially susceptible to disease and insect activity. Houston's weather means that lawns generally have all of the sunlight they need, but without the right nutrients, your grass may not be taking full advantage of our sunny climate to thrive and grow.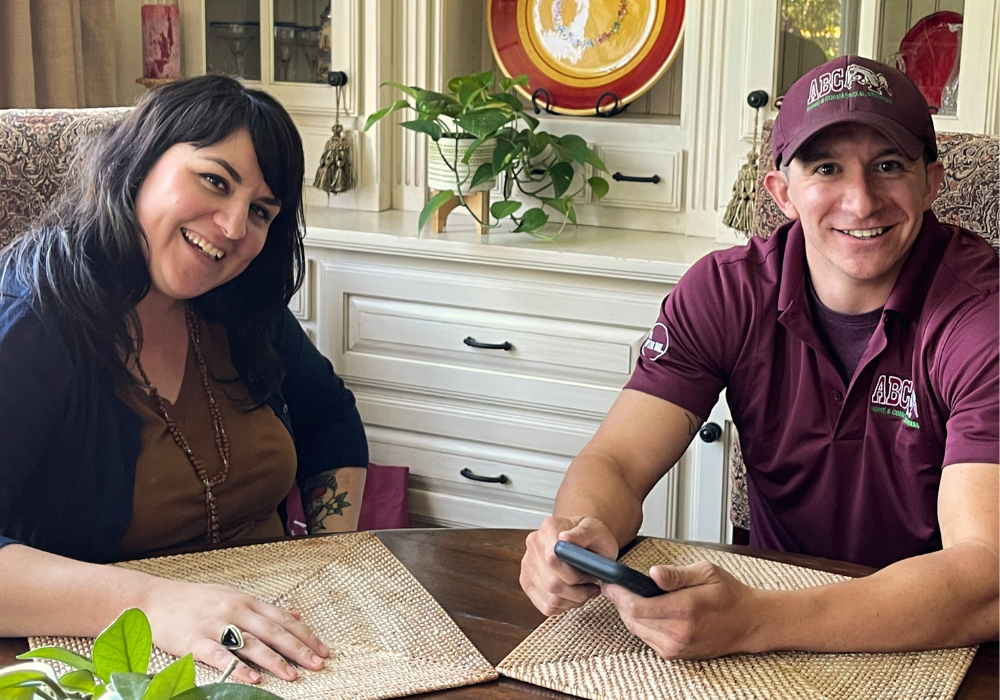 Get Started
We can turn your vision for your yard into reality.
Since opening in 1949, ABC has been offering Houston residents the services they need to keep their property beautiful and one that can be enjoyed by the whole family. Our community tells us that they appreciate that we take great pride in hiring only the best of the best. One way we do this is by having all of our employees pass a thorough background check and drug test before being hired.
As a family-run business, we are proud to be able to offer Houston residents the same care for their homes that we would our own. That way, Houstonians can spend more time catching a game at Minute Maid Park, exploring the Houston Zoo and checking out Space Center Houston.
Lawn Fertilization FAQs
Does ABC provide free lawn care estimates?
ABC offers free no-obligation estimates for our lawn fertilization services. In most cases, we can offer you an estimate over the phone, or you can choose to have an ABC team member come out to your home to give you a quote in person. In some cases, we will recommend that an inspector comes to your property so we can assess your lawn's needs thoroughly.
Is there a certain time of year that's better to have my lawn fertilized?
ABC can help you with getting your lawn looking great anytime. After our years of experience helping Houston homeowners with their lawns, we have built up the expertise to know how to help a lawn flourish at any time of year. Regardless of the time of year, the materials and products we apply to your lawn are selected for their effectiveness and environmental safety.
How often should I have my lawn fertilized?
We understand that every Houston lawn is different, which impacts how we will treat it. That's why our experts make a custom treatment plan for your lawn, so we can take into account its unique aspects to help it thrive. To keep your lawn in tip-top shape, we recommend a lawn treatment once a month, but we do offer an every other month service as well.
What types of fertilizer products do you use?
We keep the well-being of our customers' families and pets in mind with all of the products we choose. The products we select are commercial-grade, while still being kid and pet-friendly. Our trained technicians will also avoid treating areas where fish and reptiles are present.
Do I need to be home during this service?
We understand that Houston residents have busy lives. One benefit of ABC's lawn services is that, in many cases, homeowners can be out having fun or running errands while our professionals are working hard. We just ask that our team members are given any necessary information to do their work, which may look like authorization to enter gated communities, gate code if required or access to the backyard. We ask that pets and children are indoors while we are performing fertilization services, out of concern for their safety.
Get Started
We offer a full range of lawn services.
What Our Customers Are Saying
"Very friendly and helpful staff. On time and great service. They helped me trap and remove the mice that got into my house. The biggest part of their service is preventing them from coming in again. Every one of the people I dealt with either in the field or at the office were super nice! Highly recommend them. Very happy with my service."
"Professional staff, easy to schedule, and great communication. From the very first visit technician was efficient and pointed out a few areas to be aware of. Overall very impressed with quality of service. We have used ABC from the fall 2019 and still very satisfied. Our tech is amazing and does a great job addressing problem spots! We added the mosquito supression service and it has given us our outdoor space back! We love ABC and all techs are highly qualified and trustworthy!"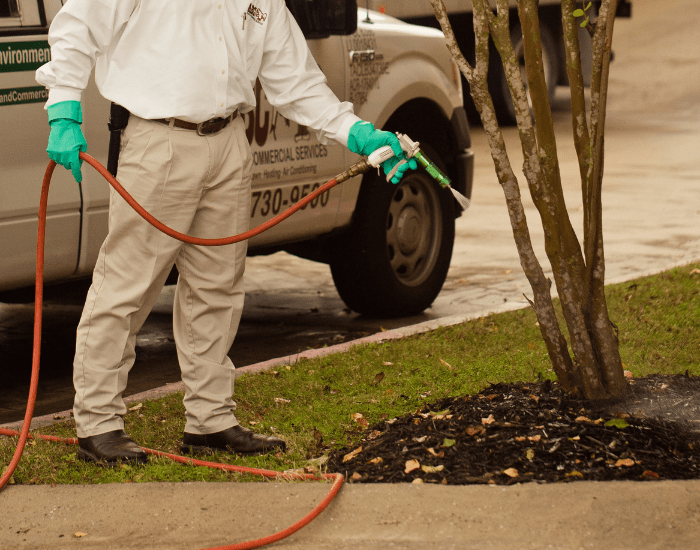 Need Landscaping Services For Your Business?
Our lawn care specialists will ensure you make a good first impression on your customers by keeping your facility's exterior looking nice and tidy.
Other Services ABC Provides
Why deal with multiple service providers when ABC can do it all?