Window Cleaning in Houston, TX
Our home's windows provide us with natural light, a view of our outdoor spaces and connect us with our communities. Whether from rain, debris or fingerprints, windows get dirty fast. Cleaning them from both sides is a chore, especially since it needs to be done regularly. When it comes to window cleaning in Houston, homeowners trust ABC Home & Commercial Services. Our pros can keep your windows spotless and streak-free all year long.
We offer full-service window cleaning, whether you live in a one-story ranch style home or a three-story house.
In order to remove dirt, dust, pollen, bird droppings, spiderwebs, and dead insects from your windows, our technicians use a special water filtration system. This system removes up to 99.9% of the typical mineral build-up that remains when you use a glass cleaner.
The first time our technician comes out for service, we will clean the interior surface of the windows. We will also clean your window sills, tracks and frames. If we need to move anything in order to do their work, like window treatments or furniture, our technicians will take special care to move everything back to its rightful spot before they leave.
If needed, our technicians will power wash any sliding doors to remove excess residue. Our technicians will also clean off your window screens to remove any debris that has built up. For an additional charge, our technicians can apply a solution to dissolve dust and keep your window screens fresh and polished.
Homeowners in Houston won't need to worry about providing any specialized equipment. Our technicians arrive ready to work, and with extension ladders and all the tools needed for their work. Even better, they are also trained at making sure they don't do damage to any of your home's siding, landscaping or flowerbeds.
The ABC Process
1. Contact ABC
When you contact us, we will learn more about what you'd like done and your property.
2. Get An Estimate
We'll provide you with an estimate for power washing. We can usually give this to you over the phone.
3. Perform Services
Our pros will get your surfaces sparkling clean.
4. Follow-Up
After each visit, we will update you on the work we performed and provide any helpful follow-up instructions or other guidance.
Luckily, window washing is a service that can be done any time of the year. Since our technicians can wash your windows in hot or cold weather, and even during light rainfall, our customers love that they don't have to wait to schedule the service. The only exception is in the case of severe weather, when we will reschedule service to keep our employees safe.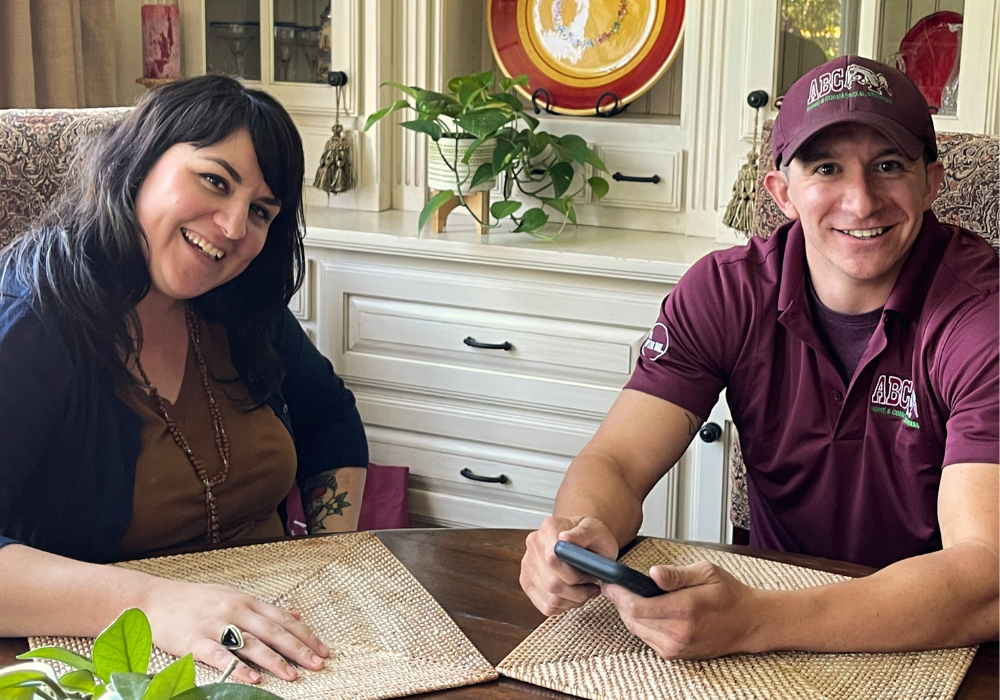 Get Started
We offer a full range of exterior cleaning services.
For over 70 years, ABC has been providing homeowners across Texas with reliable and high-quality services. Our customers tell us that they love our commitment to treating customers' homes as our own. Our customers trust that ABC technicians are taking good care of their home while they go to Galveston for a walk on the beach, explore the Kemah Boardwalk or catch a game at Minute Maid Park.
At ABC, we take pride in hiring only the best of the best, and we drug test and background check all of our employees. Our customers trust that ABC will leave their home better than we found it, and treat your belongings with the same care we would our own.
Frequently Asked Questions
Do you offer free estimates?
We do! At ABC, we strive to provide excellent customer service, which for us means understanding what your home needs are before we get started. After you contact us, we will arrange for a technician to come meet you at your home. They will inspect your property and talk through options to keep your windows clean and beautiful. In some cases, we can even offer an estimate over the phone.
If an ABC inspector meets with you, you will receive a complimentary quote afterward. Pricing varies, depending on how many windows you would like to have cleaned and what type of windows they are. Once you are happy with your estimate, we will work with you to arrange for the best time for the window cleaning to be done.
How often should I have my windows cleaned?
This will depend on a few factors that influence how much debris builds up on your windows. Some of these variables can include the type of trees in your yard and the amount of tree cover you have. Additionally, if your home is close to construction work or nearby highways, more sediment could be carried by the wind.
Most homeowners in Houston prefer to have their windows cleaned twice a year. However, some homeowners like to have their windows more frequently to keep a sparkling, crystal clear appearance all times of year.
Can you clean my windows when I'm not at home?
Since our first window cleaning visit involves cleaning the interior surfaces of your windows, we prefer to schedule this cleaning at a time when you will be home. After that first visit, you won't need to be home when we are washing the exterior surfaces of your windows. We just ask that technicians are provided with instructions on accessing the front and back yards and that pets and children are kept inside while we are working.
The exterior surface of your windows typically get dirty quicker than the interior, so for most of the visits, you will not need to be at home in order to take care of your windows.
Will your products damage my furniture, flooring or wood?
At ABC, we are committed to treating your home like we would our own. That means that the products we choose to use won't damage your home or property.
If you have items of sentimental or significant value, we recommend that you move them away from the windows prior to the service, or ask your technician to help. We can carefully place your items in a different location so they are safe, and will return them to their original spot when they are done.
Get Started
We offer a full range of exterior cleaning services.
More Exterior Cleaning Services In Houston
What Our Customers Are Saying
"Very friendly and helpful staff. On time and great service. They helped me trap and remove the mice that got into my house. The biggest part of their service is preventing them from coming in again. Every one of the people I dealt with either in the field or at the office were super nice! Highly recommend them. Very happy with my service."
"Professional staff, easy to schedule, and great communication. From the very first visit technician was efficient and pointed out a few areas to be aware of. Overall very impressed with quality of service. We have used ABC from the fall 2019 and still very satisfied. Our tech is amazing and does a great job addressing problem spots! We added the mosquito supression service and it has given us our outdoor space back! We love ABC and all techs are highly qualified and trustworthy!"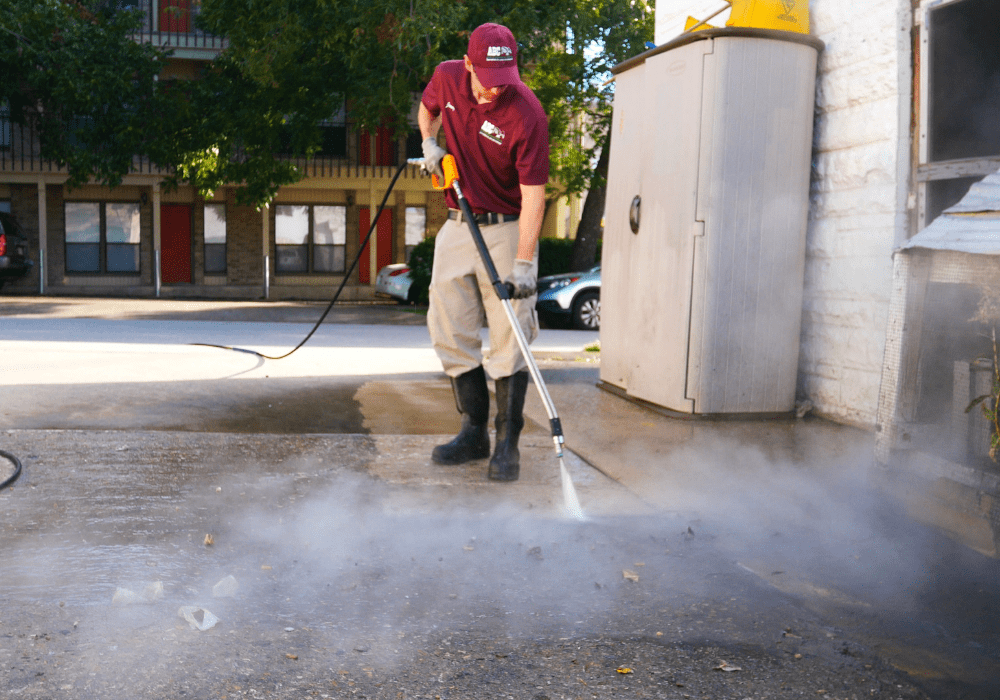 Need Exterior Cleaning Services For Your Business?
We understand that businesses have different needs than residences. That's why we have specially trained technicians who can service your business.
ABC's Complete List of Home Services in Houston
Why deal with multiple service providers when ABC can do it all?