Pool Repair in Houston, TX
Having your pool equipment running efficiently is key in maintaining your pool clarity. ABC can install and repair pool equipment of any kind to make sure your pool is running the best that it can be and is in the best shape possible. We'll inspect your entire pool system and install top quality equipment so you don't have to worry.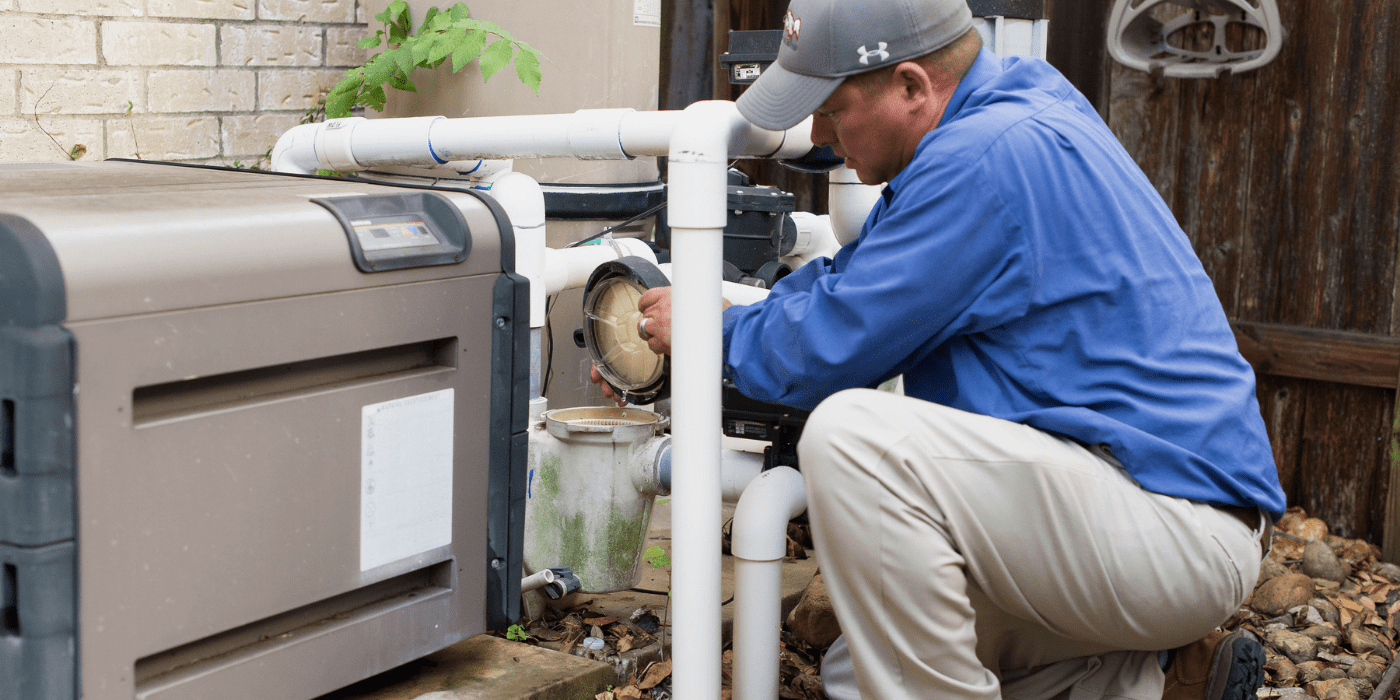 We can fix any type of problem you are having with any brand of equipment.
Some of the most common pool problems our technicians handle include:
Cloudy or green pool water
Pumps not properly circulating water throughout the pool
Worn or damaged filters
Water leaks or cracks in your pool's plaster or caulking
Loud or noisy parts
Replacing broken or damaged ladders, steps, pool lights or railings
Balancing a pool's chemistry
We can also perform seasonal maintenance to help you avoid costly repairs.
The ABC Process
1. Contact ABC
When you contact us, we will learn more about your pool and your property.
2. Get An Estimate
We'll provide you with an estimate for routine pool cleaning. We can usually give this to you over the phone.
3. Perform Services
We'll get you on the schedule for routine pool cleaning.
4. Follow-Up
After each visit, we will update you on the work we performed and provide any helpful follow-up instructions or other guidance.
We understand that some pool repairs can't wait. Give us a call at (281) 205-4379 and we'll get a technician out to your property as soon as possible to determine what is going on and to schedule any needed repairs so that everything will be up and running again.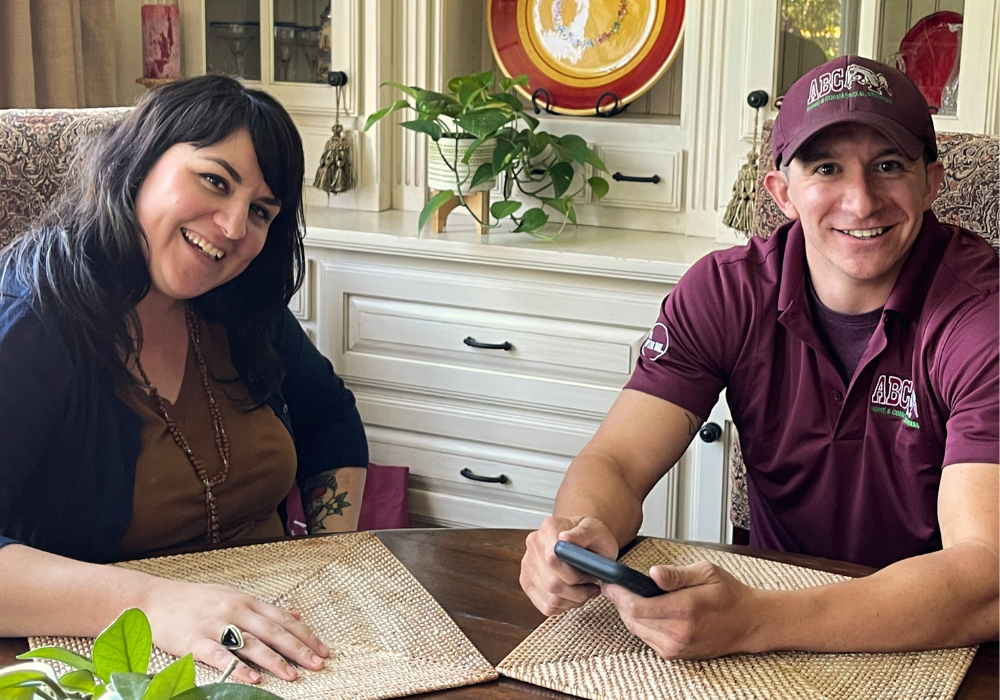 Get Started
We offer a full range of hot tub & pool services.
Houston-area residents have been trusting ABC with their homes for generations. Our loyal customers tell us that they appreciate that ABC sends knowledgeable, friendly technicians to their home that have all the industry licensing and training to handle any type of pool repairs on many makes and models of equipment. We also hear that a selling point of ABC is that we have a very rigorous hiring process that includes background checks and drug testing on all our employees. Our in-house training, in addition to service-specific licensing requirements, ensures that you get consistent, high-quality service, every time. And perhaps most importantly, at ABC, we treat your home and property as if it were our own.
Frequently Asked Questions
Do I need to be at home when you are making repairs?
Our technicians will need to meet you at your home to gather the information we need to make our estimate. Once you agree to the repairs we recommend, we can return to service your pool at any time, as long as you let us know how to access your backyard and pets are left inside.
How can I tell if my pool has a leak?
Your pool will naturally lose about a quarter of an inch of water per week because of evaporation. If you notice your water level falling more quickly than that, perform this test:
Add water to your pool until it reaches the normal level, which should be to the middle of your skimmer.
Put a bucket on your pool's first or second step.
Fill the bucket so that the water level inside and outside of the bucket are equal.
Use a permanent marker to indicate where the water level should be inside of the bucket.
Turn off your pump and place another mark on the outside of your bucket, along the water line.
Turn your pump back on and wait 24 to 48 hours.
If the water level recedes along the outside of the bucket, you probably have a leak that requires the help of a professional.
Why is my pool pump so noisy?
Your pool pump plays an important role by circulating water through your filter and removing dirt and other types of debris. Although your pump isn't completely silent, you may need to take a closer look if it suddenly begins to become louder. If your motor's base is vibrating, try tightening the bolts holding the pump to see if that helps. You may want to add a rubber pad between the motor and the concrete pad to absorb any noisy vibrations coming from where these two parts meet. If neither of those fixes helps, make sure that large items aren't wedged into your skimmer basket and that your pump strainer basket isn't clogged with debris. If you continue to experience noise problems, call in a pro to investigate the issue further.
When should I consider replacing my pool equipment?
We create our pool cleaning schedules based on the availability of our specialists to serve different parts of the Houston area each day. We do everything we can to try to accommodate any schedule changes requested by our customers.
Why is my pool water green or cloudy?
The color of your water can indicate you have a problem with your pool's mechanical systems. Pool owners should first check to make sure that water is circulating properly and that pool chemicals are at manufacturer-recommended levels. Water clarifiers and enzyme digesters can help clear debris from your pool, which can help restore your pool's color and improve the clarity. You may need to administer a shock treatment to reduce mineral buildup and to get your pool back into balance. If your pool keeps giving you trouble, you may need to have a professional evaluate what might be happening.
Can you repair my pool's plaster?
Over time, your plaster will begin to crack and chip. Since pool plaster helps protect your pool against leaks, you'll want to address any plaster problems sooner rather than later. Depending on the extent of the problem, you may need to drain the pool, and in some cases it makes more sense to replaster the entire pool than to just address one area. ABC can help with your pool replastering and even help you remodel your pool.
What should I do to get my pool ready for warmer weather?
There are a number of things you'll need to do to get your pool ready for swimming season. First, you'll want to check your pumps to make sure they are priming, have no leaks and aren't making excessive noise. Then, you'll want to inspect your pool cleaner, skimmer baskets and your pool heater. You'll also want to make sure your lights and electrical components are all working properly. After you test your pool's chemicals to make sure they are all at recommended levels, you'll want to perform safety checks to make sure your visitors will enjoy their time poolside without any hazards.
What else can you do in and around my pool?
One benefit of choosing ABC for your pool repair needs is that our pros can perform a number of other services in your backyard, including:
Get Started
We offer a full range of hot tub & pool services.
More Hot Tub & Pool Services In Houston
What Our Customers Are Saying
"Very friendly and helpful staff. On time and great service. They helped me trap and remove the mice that got into my house. The biggest part of their service is preventing them from coming in again. Every one of the people I dealt with either in the field or at the office were super nice! Highly recommend them. Very happy with my service."
"Professional staff, easy to schedule, and great communication. From the very first visit technician was efficient and pointed out a few areas to be aware of. Overall very impressed with quality of service. We have used ABC from the fall 2019 and still very satisfied. Our tech is amazing and does a great job addressing problem spots! We added the mosquito supression service and it has given us our outdoor space back! We love ABC and all techs are highly qualified and trustworthy!"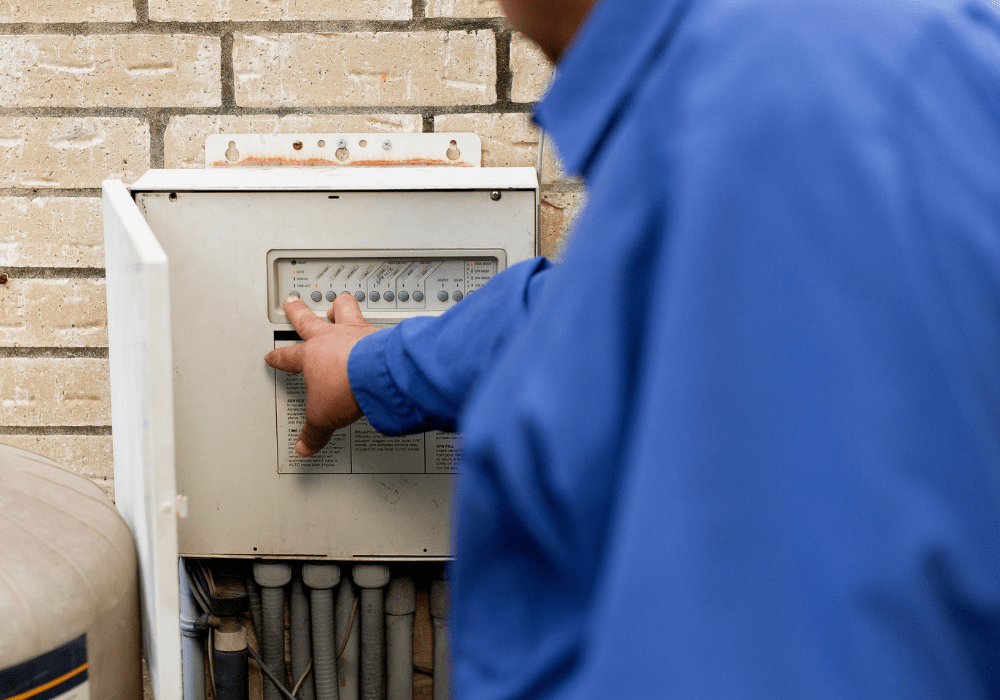 Need Pool Service For Your Business?
We understand that businesses have different needs than residences. That's why we have specially trained technicians who can service your business.
ABC's Complete List of Home Services in Houston
Why deal with multiple service providers when ABC can do it all?