Pool Plastering & Resurfacing in Houston, TX
Over time, the plaster in your pool will become chipped, cracked and stained. The longer you wait to replaster your pool, the rougher it will get and the more you will be at risk for leaks or other damage. When it comes to pool replastering, Houston homeowners trust ABC to give their swimming pools a smooth surface and an entirely updated look so they can make the most of their time spent poolside.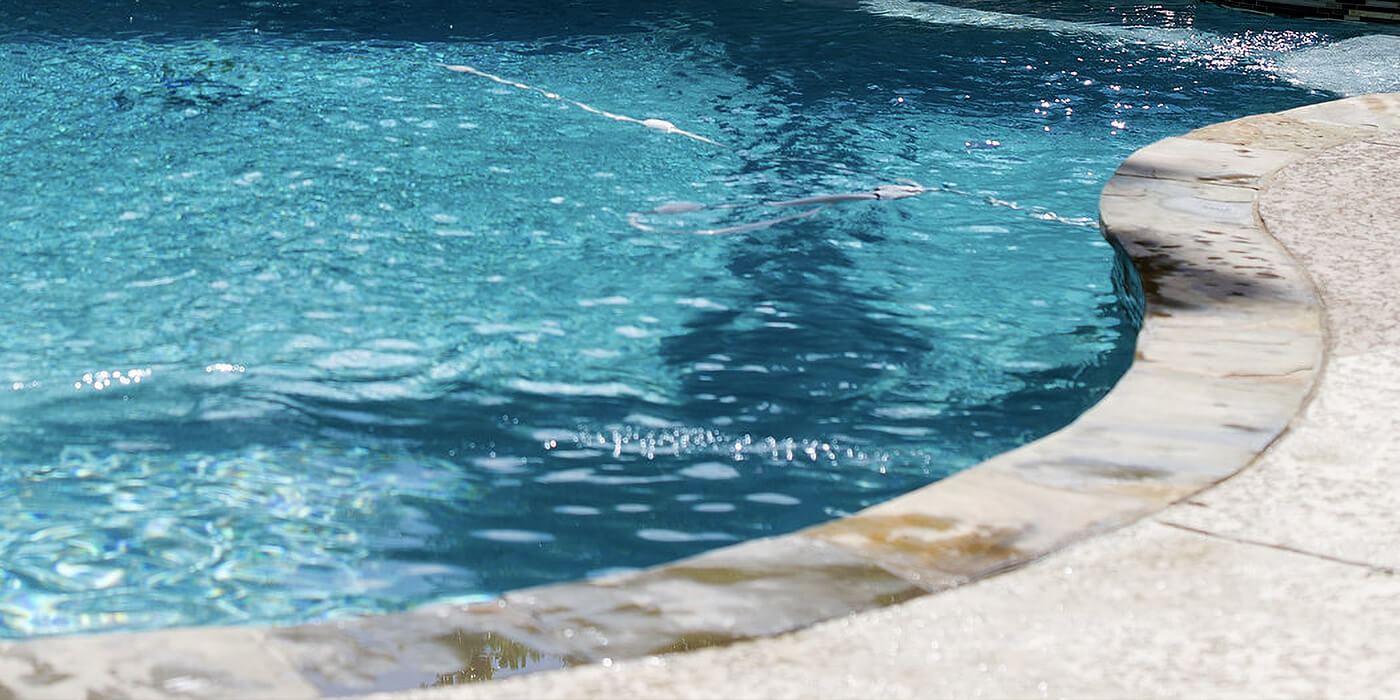 Although the plaster in every pool will degrade over time, there are many variables which dictate exactly when your pool should be replastered. Some of the signs you may need to consider replastering your pool include mineral stains, patches of exposed gunite, an uncomfortably rough pool floor or the appearance of dirt between cracks you hadn't noticed along the bottom of your swimming pool.
A pool may need to be replastered in anywhere from seven to twenty years. Stains in isolated areas can sometimes be addressed through on-site applications rather than replastering.
The ABC Process
1. Contact ABC
When you contact us, we will learn more about your pool and your property.
2. Get An Estimate
We'll provide you with an estimate for routine pool cleaning. We can usually give this to you over the phone.
3. Perform Services
We'll get you on the schedule for routine pool cleaning.
4. Follow-Up
After each visit, we will update you on the work we performed and provide any helpful follow-up instructions or other guidance.
ABC's pool replastering process, which provides you with a smooth and attractive new surface for your pool, takes two business days. On the first day, our technicians will:
Drain all the water from your pool
Release hydrostatic pressure by drilling holes in the bottom of your pool
Use a saw cutter to remove plaster below the tile line
Acid wash your pool
Neutralize the surface
Prepare the surface for the new plaster
Remove plaster from around fixtures and hollow spots
Apply a substrate to help the new plaster bond
On the second day, we will:
Fill hydrostatic holes
Apply new plaster to the entire surface of your pool
Install a new anti-vortex plate to the main drain cover
Reinstall any pool lighting
Refill the pool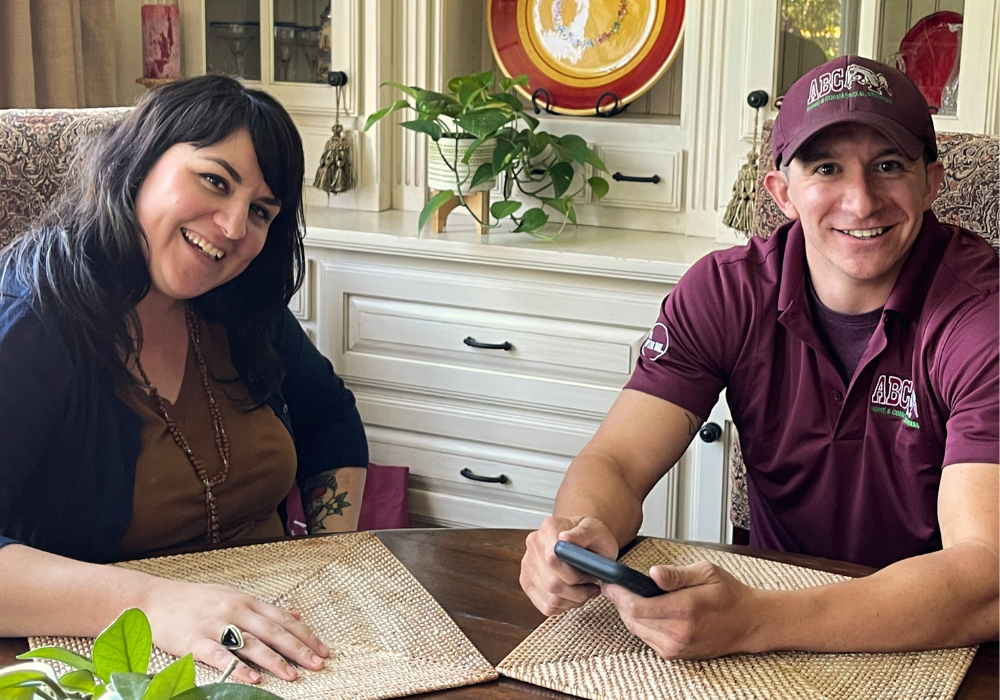 Get Started
We offer a full range of hot tub & pool services.
It takes about a year for your new plaster to fully cure.
After your pool is replastered, your pH levels will quickly rise, so you will need to add pH reducer to the water. For the first month or so, test your pool water daily and give the pool a thorough brushing. Daily brushing will help get plaster dust into your pool filter so it can be backwashed. Your calcium and hardness, alkalinity and chlorine will also need to be adjusted.
Keeping your pool chemicals at recommended levels will extend the life of your pool plaster and keep your pool safe for swimming.
Frequently Asked Questions
How much does replastering a pool cost?
The cost of having your pool replastered depends on the size of your pool, the time it takes to remove your loose plaster and the finish you choose. Many colors and varieties of finishes are now available. You can choose from marble, quartz or pebble finishes.
ABC will give you a no-obligation estimate to get your pool replastered. Our inspector will take a look at your pool, learn more about the finish you desire and tell you how much the project will cost and how long it will take to complete. Once you approve the estimate, we can schedule the work to begin.
Do I need to be at home when my pool is being replastered?
To be able to give you an accurate estimate and answer all of your questions, we recommend meeting with you during the first visit. When the project is underway, in most cases, homeowners can be at work while your pool is being replastered. We just ask that you provide us with access to your pool area and keep your pets indoors.
After we complete our work, our technicians will provide you with a detailed list of next steps to make any needed adjustments to pool chemicals so you can enjoy your pool again.
Do I have to retile when I replaster my pool?
Our experienced pool technicians can use a saw cut to chip plaster from the area where the pool meets your tile so you don't have to retile. You may choose to retile, however, if you pick a plaster finish or color that doesn't match your existing tile. ABC can help with any sized pool renovation project.
What else can you do in and around my pool?
ABC is a full-service pool provider. That means that we can take care of all of your pool cleaning, make any needed repairs and do any other remodeling work.
Choosing ABC also means you have access to all of ABC's other home services. Pool owners may also decide to:
Can ABC do pool cleaning and repairs?
ABC is a full-service pool provider. That means that in addition to taking on pool remodeling projects, our expert pool technicians can perform routine cleaning, maintenance and handle any repairs for your pool.
Get Started
We offer a full range of hot tub & pool services.
More Hot Tub & Pool Services In Houston
What Our Customers Are Saying
"Very friendly and helpful staff. On time and great service. They helped me trap and remove the mice that got into my house. The biggest part of their service is preventing them from coming in again. Every one of the people I dealt with either in the field or at the office were super nice! Highly recommend them. Very happy with my service."
"Professional staff, easy to schedule, and great communication. From the very first visit technician was efficient and pointed out a few areas to be aware of. Overall very impressed with quality of service. We have used ABC from the fall 2019 and still very satisfied. Our tech is amazing and does a great job addressing problem spots! We added the mosquito supression service and it has given us our outdoor space back! We love ABC and all techs are highly qualified and trustworthy!"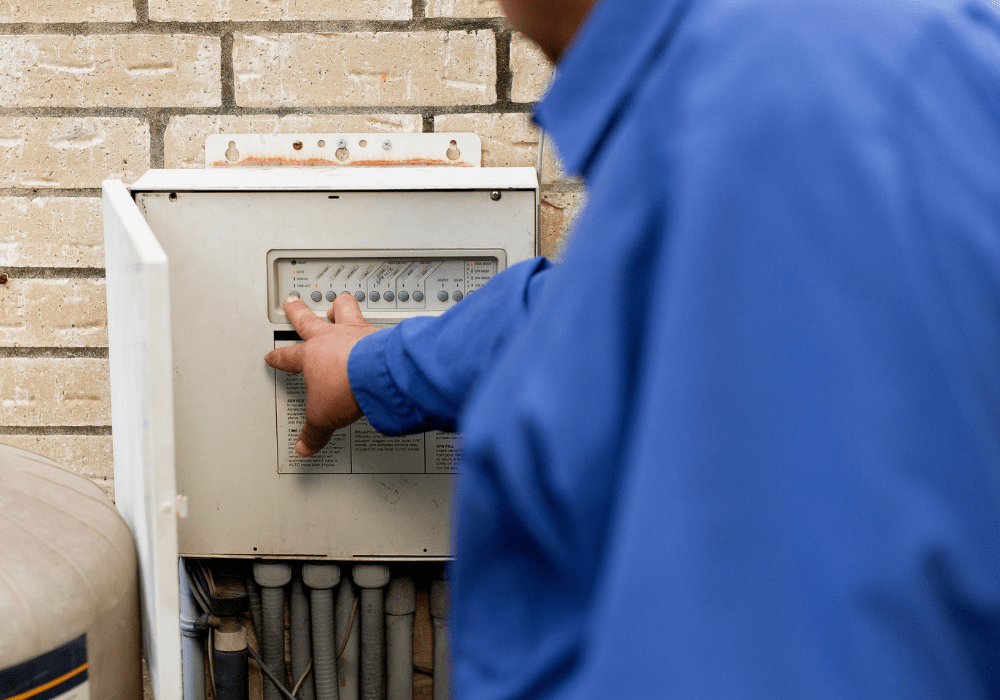 Need Pool Service For Your Business?
We understand that businesses have different needs than residences. That's why we have specially trained technicians who can service your business.
ABC's Complete List of Home Services in Houston
Why deal with multiple service providers when ABC can do it all?