Landscaping & Landscape Design Services in Houston, TX
Landscaping your property will help preserve your home's natural assets, prevent erosion, create pleasant outdoor living spaces, provide natural barriers to outside sound and light and improve your home's visual appearance. Not only will landscaping make your home look more attractive, but it will also add value. Whether you are starting from scratch or enhancing what you already have in place, ABC can provide you with landscaping & landscape design services in Houston to fit your needs.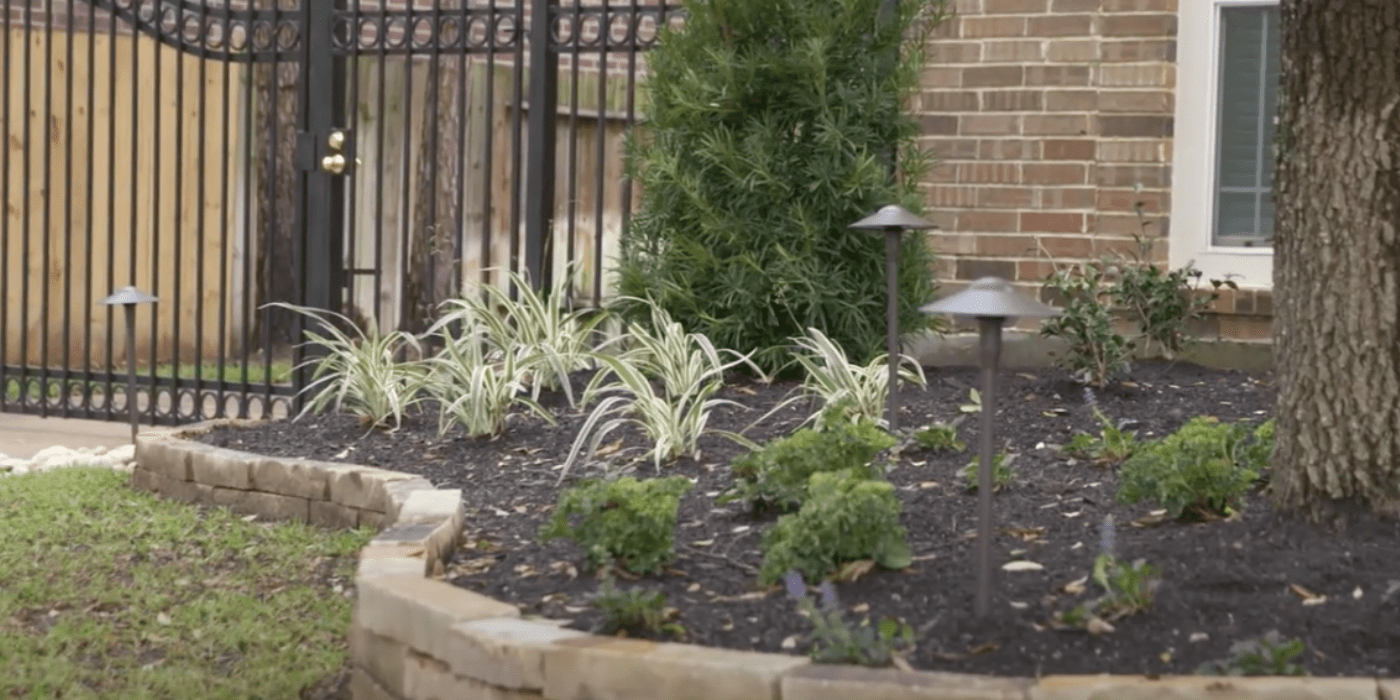 Download Transcript
Whether your landscaping project is large or small, ABC Houston's lawn care specialists are here to help you, every step of the way.
If you are starting from scratch and don't know quite where to start, one of our landscape architects can help you design a landscape plan. We can help you create a vision, which may include:
Determining which parts of the yard will be used for different purposes (children, pets, gardening and outdoor living)
Adding trees and other shrubs to the landscape provide privacy and reduce electricity costs
Brightening your home's exterior with the addition of flower beds
Creating pathways, walkways and hardscaping to connect different areas
Designing natural barriers for storage and outdoor items
Evaluating sunlight and soil types to determine the best placement of a vegetable, herb, fruit or butterfly garden
Considering water requirements and improvements to existing irrigation systems
Replacing turfgrass with native plants
Highlighting your yard's beauty with outdoor lighting
Design an outdoor kitchen area to entertain
Updating your pool to fit into a new landscaping plan
Incorporating a water feature into your yard
Adopting mosquito control measures
Assessing what landscaping measures would make your home less attractive to burglars
If you already have a vision in mind, we can assist you in refining the design and with execution.
Take advantage of our free consultation to put your ideas into motion.
The ABC Process
1. Contact ABC
We'll learn what you need over the phone or during an in-person meeting at your home. Usually, we can schedule an appointment in a few business days.
2. Get An Estimate
We'll provide you with an estimate based on your goals and our recommended set of services. Once we get your approval, we will get you on the schedule.
3. Service
Our trained specialists perform all agreed-upon services. When we're done, we will clean up any debris to keep your yard neat and looking great.
4. Follow-Up
Depending on what services we performed on your property, we'll provide you with an update or recommend additional follow-up or ongoing services.
Our landscape designers can take your plan and suggest the best ways to start small and implement your ideas over time.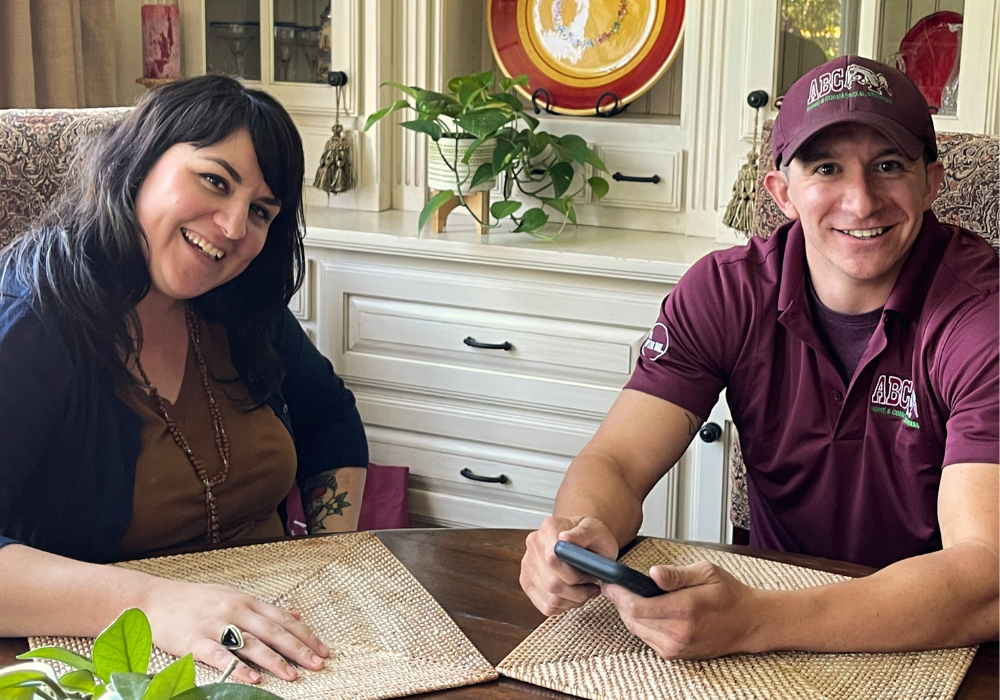 Get Started
We can turn your vision for your yard into reality.
ABC applies the same environmentally-responsible principles to our landscaping projects as we do across the rest of our home and business services. Not only can you count on our background-checked, landscaping experts to make your vision a reality, but you can also take advantage of our competitive pricing.
When your project is finished, you will have a beautiful and sustainable landscape that's custom-designed to your needs and preferences.
Frequently Asked Questions
Can you work with any sized budget?
Yes! Our landscape designers can take your plan and suggest the best ways to start small and implement your ideas over time.
How soon can you begin working on my project?
The length of time of the project and the anticipated start date is something that will vary, depending on the project's size and scope. How long the project will last can also depend on weather, suppliers and the time of year you'd like the work to take place.
Can you provide ongoing lawn care after initial landscaping services?
Absolutely. Make sure your improvements stand the test of time by scheduling periodic maintenance with ABC Houston. Our trained lawn specialists can work with you to create a schedule that works for your schedule and budget. Then, you can rest easy knowing that your yard will look its best, all year long.
Can you suggest deer- and drought-resistant plants?
Yes! Our lawn care experts can tell you which plants, trees and shrubs are best for areas with a large deer population. ABC can also advise you on how to modify your existing landscape to incorporate more drought-tolerant plants which use less water.
What is the best time of year to do landscaping?
Depending on exactly what you have in mind, there are changes you can make to your landscape any time of year to improve your home's appearance and maximize your curb appeal.
Do I need to be at home while landscaping is done at my house?
Once we meet with you to go over what you'd like to have done, you can trust that our crews can come out and get the job done while you are at work or away.
What is included in ABC's Pre-Spring Landscaping Services?
Spring is a great time of year to improve your home's exterior. As part of ABC's Pre-Spring Landscaping Houston Services, our lawn care specialists:
Apply a solution to prevent the growth of weeds
Mulch to encourage plant health and improve the appearance of your landscape
Prune your plants to encourage new growth and make your yard look cleaner​
Replace shrubs to better utilize space and sun exposure
What products will you use on my lawn, and are they environmentally friendly?
At ABC Home & Commercial Services, we not only care about your lawn, but we also care about the environment. During your free consultation, our lawn care experts will work with you to come up with solutions which help you reach your goals while minimizing the impact on the planet.
Get Started
We offer a full range of lawn services.
More Lawn Care Solutions In Houston
What Our Customers Are Saying
"Very friendly and helpful staff. On time and great service. They helped me trap and remove the mice that got into my house. The biggest part of their service is preventing them from coming in again. Every one of the people I dealt with either in the field or at the office were super nice! Highly recommend them. Very happy with my service."
"Professional staff, easy to schedule, and great communication. From the very first visit technician was efficient and pointed out a few areas to be aware of. Overall very impressed with quality of service. We have used ABC from the fall 2019 and still very satisfied. Our tech is amazing and does a great job addressing problem spots! We added the mosquito supression service and it has given us our outdoor space back! We love ABC and all techs are highly qualified and trustworthy!"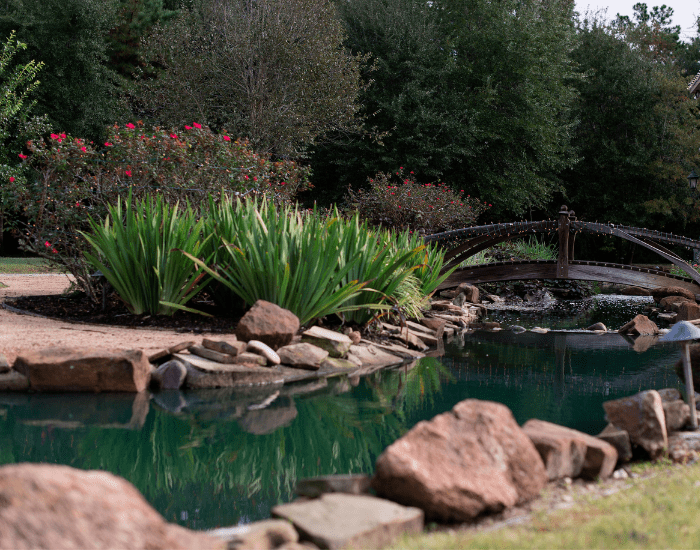 Need Landscaping Services For Your Business?
Our lawn care specialists will ensure you make a good first impression on your customers by keeping your facility's exterior looking nice and tidy.
ABC's Complete List of Home Services in Houston
Why deal with multiple service providers when ABC can do it all?