Sprinkler Installation & Sprinkler Repair in Houston, TX
Homeowners depend on their irrigation systems to provide the consistent, adequate moisture needed to maintain a green, healthy lawn. A regular watering schedule is also appealing for today's busy lifestyles, which have us spending more time away from home. Given Houston's warm climate, high humidity, and periodic heavy rains, it can be a challenge to keep your sprinkler system running correctly. Lastly, a well-functioning irrigation system will save you money on your utility bill and help protect against water waste. For over 70 years, Texans have relied on ABC Home & Commercial to provide quality lawn care services. Our highly-trained professionals provide Houston sprinkler repair services and can install a new irrigation system to keep your lawn looking great, all year long.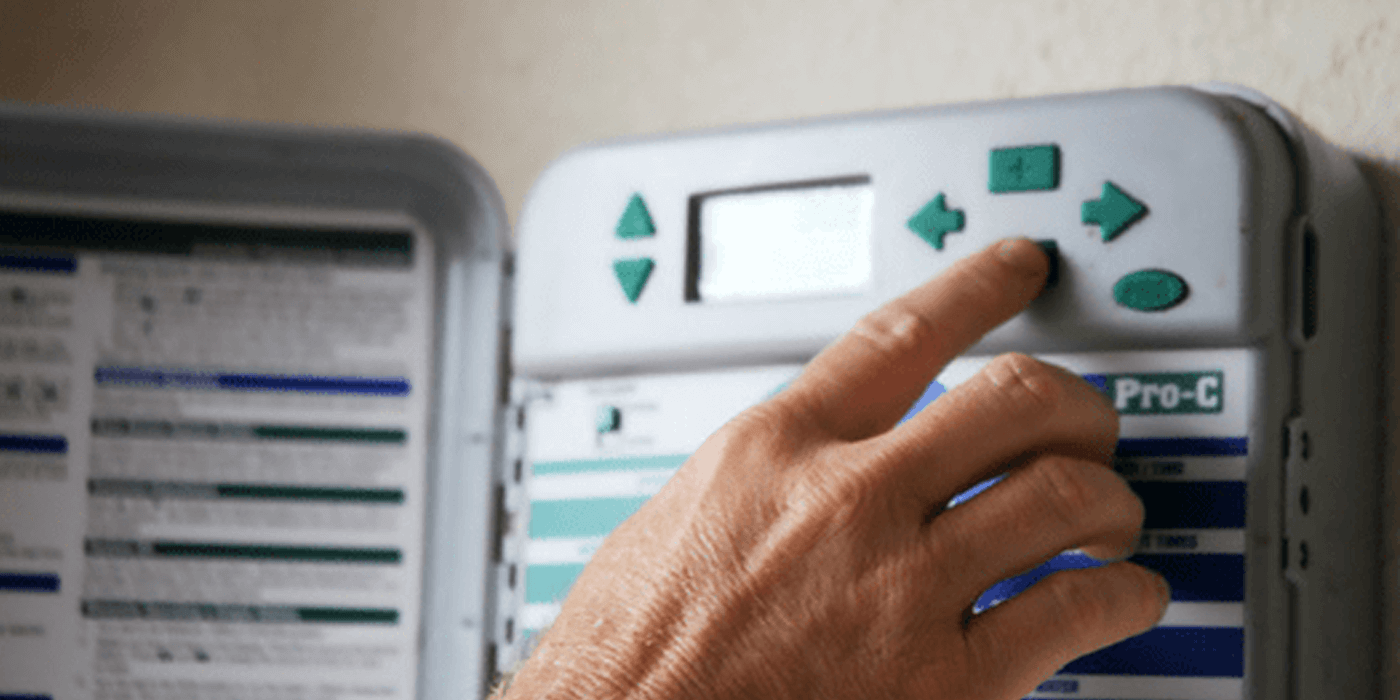 ABC lawn care professionals can install, repair or replace all working parts of a lawn sprinkler system. We can repair or replace any part of your irrigation system, including:
Sprinkler heads
Water pipes
Valves
Rain sensors
We can also map your existing above-ground system to provide a starting point for enhancements or any needed repair.
Our experienced lawn experts can advise you on installing a new system. We work with homeowners to select, design, and install sprinklers, keeping in mind your soil type, long-term needs and your landscape's water requirements.
Once your irrigation system is fully operational, we can provide maintenance to address any potential issues early on and make adjustments as needed.
In addition to working with sprinklers, ABC can also handle all other aspects of your outdoor space, including regular mowing, landscaping, mosquito control and even outdoor lighting.
The ABC Process
1. Contact ABC
We'll learn what you need over the phone or during an in-person meeting at your home. Usually, we can schedule an appointment in a few business days.
2. Get An Estimate
We'll provide you with an estimate based on your goals and our recommended set of services. Once we get your approval, we will get you on the schedule.
3. Service
Our trained specialists perform all agreed-upon services. When we're done, we will clean up any debris to keep your yard neat and looking great.
4. Follow-Up
Depending on what services we performed on your property, we'll provide you with an update or recommend additional follow-up or ongoing services.
Our ABC lawn care experts will review the manufacturer warranties on the sprinkler system's parts we install. Our annual sprinkler system service agreement can help you rest easy, knowing that the highly-trained staff at ABC will fix any problems which may arise.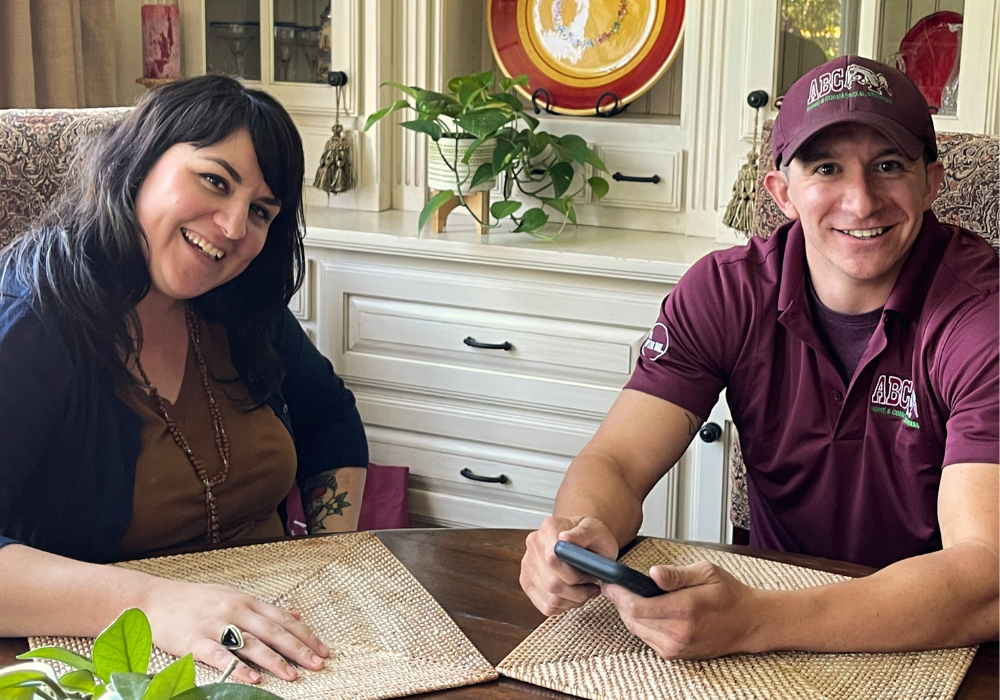 Get Started
We can turn your vision for your yard into reality.
ABC's trained experts will ensure your sprinkler system is running smoothly by:
Performing a series of checks on all parts and equipment
Adjusting and cleaning sprinkler heads
Making adjustments (as needed) to ensure the system is cost-efficient and environmentally-friendly
During each visit, our ABC lawn care experts focus on what your sprinkler system needs to perform at its best and save you money on your water bills.
Frequently Asked Questions
How soon can you come out?
We understand that some sprinkler repair problems can't wait. Give us a call and we will send an experienced technician to your property as soon as possible.
Can ABC create a maintenance schedule?
Yes. Your ABC lawn care expert can work with you to schedule regular service visits.
What's the warranty on the sprinkler systems you install?
Our ABC lawn care experts will review the manufacturer warranties on the sprinkler system's parts we install. Our annual sprinkler system service agreement can help you rest easy, knowing that the highly-trained staff at ABC will fix any problems which may arise.
How long does it take to install a sprinkler system?
Once our ABC lawn care experts sit down with you to learn more about what you need, we will provide you with an estimate for installing a system to fit your property. Once you approve our plan and equipment is available, ABC staff can typically put in a residential sprinkler system in one to two business days.
How much damage will occur to my yard during sprinkler installation?
Our lawn experts do their best to minimize the impact of sprinkler installation to your outdoor space. Some factors that may be out of our control which may affect the stress on your yard are weather conditions during installation, the amount of underground debris we encounter as we lay the pipes, and the number of rocks and roots on your property.
When our crews finish their work, they take great care to leave the grass so that it will be back to normal in about a month.
What's the best time to water my lawn?
It's best to water your lawn early in the morning. During the first part of the day, there is less wind and it is cooler than later on, and your lawn has the chance completely dry over the course of the day. Watering in the afternoon is less efficient than in the morning since evaporation rates are higher. Also, watering at night can lead to the development of mildew and fungus.
How much should I water?
Your ABC lawn expert can advise you on the appropriate schedule for watering and recommend how much time to program for each of your stations. Some of the factors we take into account are what time of year it is, your soil type, what type of sprinkler heads you have, what species of grass is in your yard, and your sun exposure.
Get Started
We offer a full range of lawn services.
Additional Sprinkler Repair Solutions in Greater Houston
More Lawn Care Solutions In Houston
What Our Customers Are Saying
"Very friendly and helpful staff. On time and great service. They helped me trap and remove the mice that got into my house. The biggest part of their service is preventing them from coming in again. Every one of the people I dealt with either in the field or at the office were super nice! Highly recommend them. Very happy with my service."
"Professional staff, easy to schedule, and great communication. From the very first visit technician was efficient and pointed out a few areas to be aware of. Overall very impressed with quality of service. We have used ABC from the fall 2019 and still very satisfied. Our tech is amazing and does a great job addressing problem spots! We added the mosquito supression service and it has given us our outdoor space back! We love ABC and all techs are highly qualified and trustworthy!"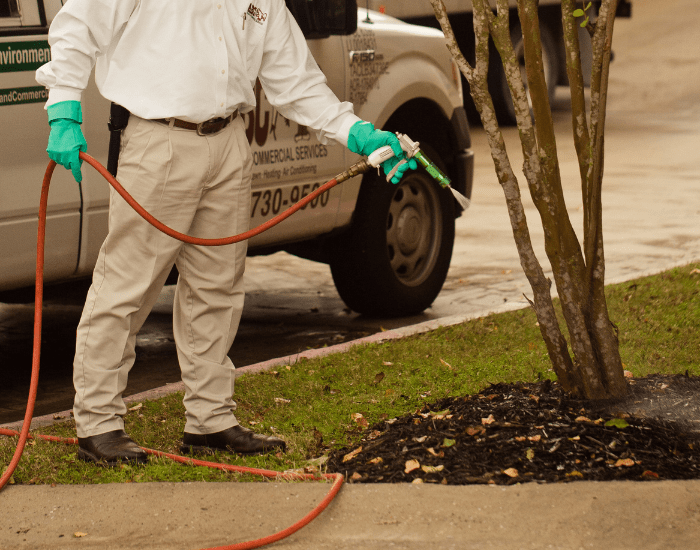 Need Lawn Services For Your Business?
Our lawn care specialists will ensure you make a good first impression on your customers by keeping your facility's exterior looking nice and tidy.
ABC's Complete List of Home Services in Houston
Why deal with multiple service providers when ABC can do it all?