Pest Control in Lindale, TX
Problems with unwanted insects and wildlife can seem to appear out of nowhere, and can quickly disrupt your regular routine. Before you know it, you are probably feeling overwhelmed, and like nothing you are doing is helping get things back to normal. The licensed pros at ABC Home & Commercial Services have decades of experience helping homeowners with their pest control in Lindale. If you're ready to end your pest problems for good, contact us to get started.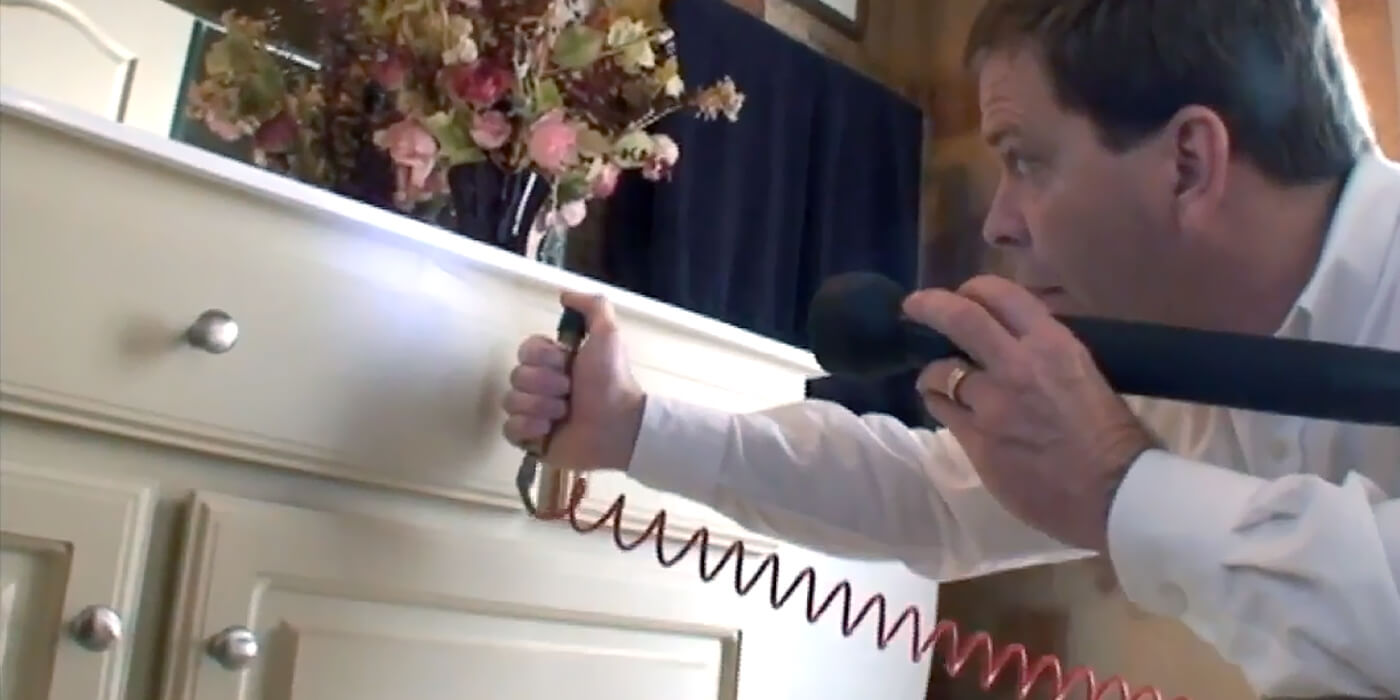 Effective Pest Control Solutions
At ABC, we understand that when you see signs of a pest problem, you want it taken care of sooner, rather than later. We aim to send an inspector to your home as soon as possible, after contacting us. We can also give estimates over the phone in most cases, depending on what you are dealing with and the extent of problem. Usually, we prefer to come to your home to get a first-hand view of your issue. By knowing the full scope of your pest problem, we are able to better serve our customers.
The ABC Process
1. Contact ABC
When you contact us, we will schedule an inspection to get an understanding of the problem. In some cases, we can give you a quote over the phone.
2. Get An Estimate
If you have an inspection, we will send you a custom treatment plan and estimate afterward. Once we get your approval, we will schedule your treatment.
3. Treatment
We will come to your property and treat for pests in common hiding and nesting areas. Over time, you will start seeing less and less pest activity.
4. Prevention
Customers with our ongoing pest management services will receive periodic retreatments to prevent the return of the most common pests in our area.
During our free inspection, our ABC team member will get a better understanding of your pest control needs, by following our established process:
Asking for details on the pests you have seen around your home, where you have spotted them and how frequently you have issues with these unwanted insects or critters.
Examining your home for pest activity, with the knowledge of usual favorite hiding spots and performing an inspection of cracks and crevices.
Taking note of any pests and damage they have caused.
Determining whether there are any features or characteristics on your property that would make your home more appealing to pests.
Allowing time for any questions you may have about the pests on your property, ABC's process of removing them and options for ongoing treatment.
Once you are happy with your plan of action and estimate, we will schedule the first service call at your convenience.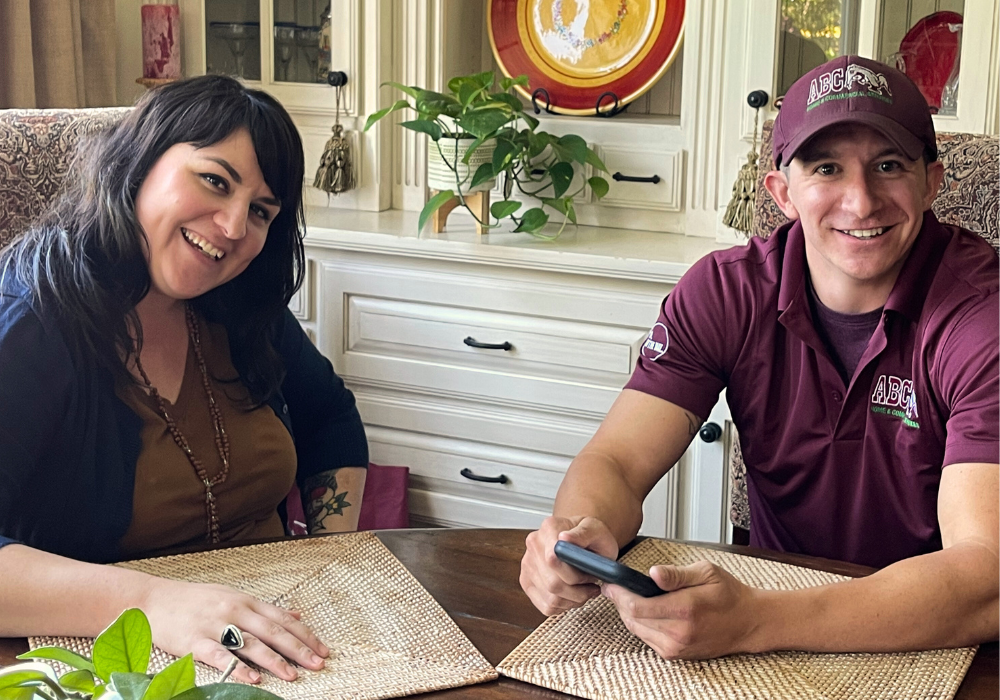 Get Started
We offer a full range of pest control services.
ABC has been helping Texas homeowners rid their property of pests for over 70 years. Our unique approach to pest control means that we look at each situation carefully and prepare a specialized plan to effectively target your pest control needs. Our homeowners trust that the folks working on their property are top of the line, especially since all of our employees go through a drug test and background check before they are hired. Finally, our family-run business is dedicated to treating your home with the same care and attention that we would our own.
Frequently Asked Questions
What is ABC's pest control philosophy?
ABC has been serving Texas homeowners for over 70 years. From that experience, we know that focusing on prevention and treatment is more effective than just getting rid of pests when there is an infestation. Therefore, our technicians have a deep knowledge of the behavior, habits and life cycle of the most common household pests so we can provide you with the most effective solution. Our track record in successfully handling even the toughest of infestations has led to ABC being the largest independently-owned and operated pest control company in the state. One reason that we've gained such a loyal customer following is because of our Integrated Pest Management (IPM) approach.
IPM is utilized by many institutions, including the Environmental Protection Agency (EPA). This pest control model prioritizes solutions that are low impact and lower cost. This approach was developed using lessons learned from entomology, biology, animal behavior and horticulture to create a holistic way of considering the challenges these unwanted insects and animals can pose on your property.
In practice, this means that our technicians look around your property for any areas that could be seen as welcoming to pests and provide you with options to make these areas less attractive. This may include sealing off potential entry points, removing standing water, removing dense negation, putting mesh covers over outside vents and relocating firewood away from your home's foundation to address some of the more common infestations.
What's the usual duration for your pest control treatments?
At ABC, we know that pest control needs vary from house to house. There is no set treatment solution that will resolve every pest problem and no uniform plan that can end every infestation. And while we understand that it would be great to have no pests on your property after one or two treatments, it's most effective to look at the longer-term view to make sure you are protected from pests in the future.
For example, mice, rats and other rodents are more likely to invade homes in the winter for warmth, and mosquitoes and roaches are more often found indoors during warm temperatures or after it rains. That's why we often recommend that our Lindale customers sign up for ongoing treatments to make sure that your pest populations are kept under control throughout the year.
Will I need to be home during an ABC treatment?
During our initial inspection, it's important that you are home to answer any questions you have for our technicians, and so we can get a fuller picture of your pest control needs. During this in-person meeting, we may also inspect the interior of your home to see if there are any hiding spots for pests that you may have missed.
If you opt for outdoor-only treatments, you may not need to be home for your treatment visits. We understand that Lindale homeowners would rather be checking out the Old Mill Pond Museum or enjoying the Minneola Nature Preserve, while we are treating the outside of your home. In these cases, we simply ask that homeowners provide our technicians with any gate codes or instructions that they may need to treat your home. We also ask that our customers keep pets and children inside while we are treating the exterior of their homes.
Get Started
We offer a full range of pest control services.
Additional Pest Control Service Areas in Greater Tyler
ABC serves many surrounding communities, including, but not limited to:
What Our Customers Are Saying
"They always do a fantastic job and have very friendly employees!"
"The 3 people I have talked to, met with, or provided the service were all courteous and professional. The tech was complete and fast. He knew his job."
Need Pest Control For Your Business?
We understand that businesses have different needs than residences. That's why we have specially trained technicians who can service your business.