Pest Control in Longview, TX
In Longview, we are lucky to have warm weather nearly all year long. Unfortunately, we aren't the only ones who love this climate. All types of pests, including roaches, mosquitoes, termites, bed bugs, rodents and other insect and animals, also find our area an ideal place to settle down. Because of this, pest control in Longview is not an easy task for homeowners to effectively handle themselves. Instead of trying to get your pest problems under control in your precious spare time, turn to ABC Home & Commercial Services. With over 60 years of experience getting long-term results, you can rely on our skilled technicians to handle any pest infestation.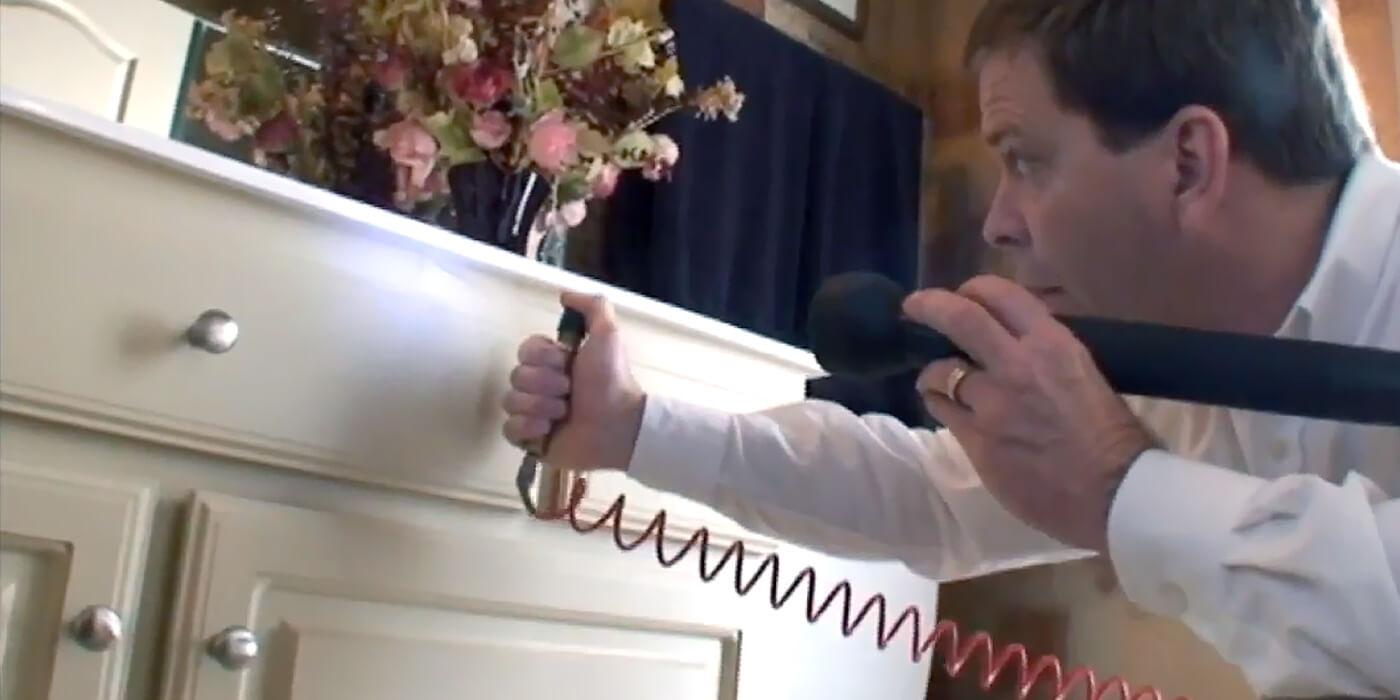 Effective Pest Control Solutions
Yes, ABC would be happy to provide you with a free inspection and complimentary, non-obligatory estimate for our services. After doing this assessment of your property, we will be able to get a better idea of the infestation you're dealing with and we can make a customized treatment that will best fit your needs.
Depending on the type of pest that has invaded your home, we may even be able to give you an estimate over the phone. If we need to come to your home to get a better understanding of your situation, we will arrange a time at your earliest convenience to meet you at your home. During this visit, your technician will:
Ask you questions about your experience with the infestation
If necessary, identify the type of pest on your property
Determine the extent of your infestation
Examine your home for any factors that may make your home or yard more vulnerable to a pest problem
Locate areas with high pest activity and take note of any pest-related damage
Give you an opportunity to ask questions or bring up any concerns
Once we have finished our inspection, we will create a treatment plan that is customized to your home and infestation. Upon your approval, we will schedule your first service call.
The ABC Process
1. Contact ABC
When you contact us, we will schedule an inspection to get an understanding of the problem. In some cases, we can give you a quote over the phone.
2. Get An Estimate
If you have an inspection, we will send you a custom treatment plan and estimate afterward. Once we get your approval, we will schedule your treatment.
3. Treatment
We will come to your property and treat for pests in common hiding and nesting areas. Over time, you will start seeing less and less pest activity.
4. Prevention
Customers with our ongoing pest management services will receive periodic retreatments to prevent the return of the most common pests in our area.
Through our decades of experience in the pest control business, ABC has developed a Signature Service to provide effective, long-term relief from pests in residential areas. We have been able to track the seasonality of these pests and apply our knowledge about local populations to design the best treatment plan for your home. Our customized treatment plans allow us to be effective for each house we treat.
Our Signature Service includes:
An in-depth inspection of your home and yard to note any changes since our initial inspection.
A careful application of targeted treatments, when necessary.
The installation of a protective barrier around the perimeter of your home to prevent future infestations.
A dusting of preventative products in and around cracks along your home's exterior.
Sealing any potential pest entry points with dust and copper wool.
Examining your crawl spaces and attics for signs of pest activity and performing any needed treatments to those areas.
ABC has a QualityPro accreditation from the National Pest Management Association. Part of maintaining that accreditation involves check potential employees' driving records, as well as background check and drug testing for applicants before they become part of the ABC family. In addition to in-house training, our employees go through on-going education and training so they are fully equipped to handle all of your pest problems.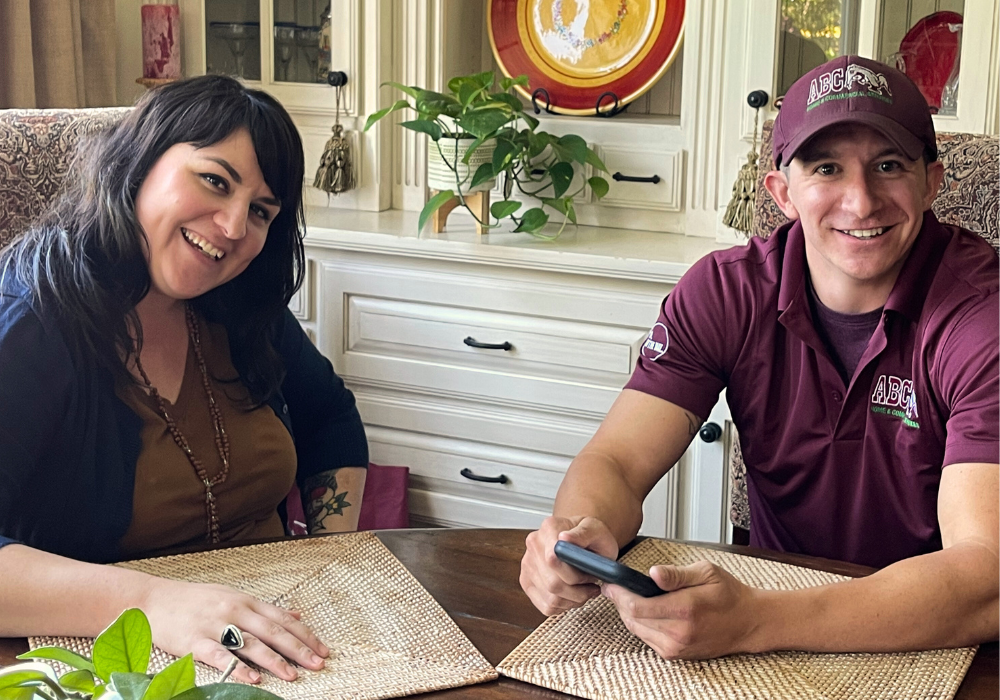 Get Started
We offer a full range of pest control services.
As a family-run business, one of our values is treating your home as if it was our own. Part of this philosophy is that we only hire team members who we would feel comfortable having treat our own home. Our interview process is extensive, and all employees are drug tested and checked for criminal history prior to getting a job offer. Once on board, ABC team members go through additional in-house training so that you can feel confident that they will provide you with reliable, effective pest control services.
Frequently Asked Questions
Are the pest control methods your technicians use friendly for my children and pets?
As a family-run business, ABC always puts your home and family first. As an extension of that philosophy, we promise to treat your home as if it was our own. In addition, we only choose products that are specifically designed for residential use. When we use these products on your property, we will use them in the lowest chemical concentration possible that will still allow us to be effective in eliminating the pests on your property. We would be happy to address any questions and concerns you have about our products or our pest control philosophy.
How often will you come to service my house?
Unfortunately, there is no one-size-fits-all answer to this question. Every pest requires different treatment methods, and the extent of the infestation could mean more frequent treatments to ensure your pest problem is gone for good. When we crate a custom treatment plan for your home, we will take into account the type of pest that has invaded your home, the severity of the infestation, the time of year in which you are having a pest problem and any other unique factors that may make your property more susceptible to a pest problem. While we understand that you would like to hear that your problem will be solved in just one or two visits, the high pest activity here in Longview often requires multiple service calls.
We often recommend quarterly monitoring in our estimates to offer you continued protection against pests so you don't have to worry about a reinfestation. After conducting our free inspection, we can give you a better idea of how often we will need to treat your home and how long we will expect it to take for you to see results. The great news is that if you sign up for regular service and see any pest activity in between scheduled visits, we will come back to treat your property, at no additional cost.
Get Started
We offer a full range of pest control services.
Additional Pest Control Service Areas in Greater Tyler
ABC serves many surrounding communities, including, but not limited to:
What Our Customers Are Saying
"They always do a fantastic job and have very friendly employees!"
"The 3 people I have talked to, met with, or provided the service were all courteous and professional. The tech was complete and fast. He knew his job."
Need Pest Control For Your Business?
We understand that businesses have different needs than residences. That's why we have specially trained technicians who can service your business.