Dallas Cockroach Exterminator
After several run-ins with roaches, you are probably ready to get rid of these pests. Since cockroaches are resilient and fast breeders, an effective treatment plan requires consistent applications to properly control their population. Our cockroach exterminators in Dallas will quickly resolve your problem and help you avoid future pest issues.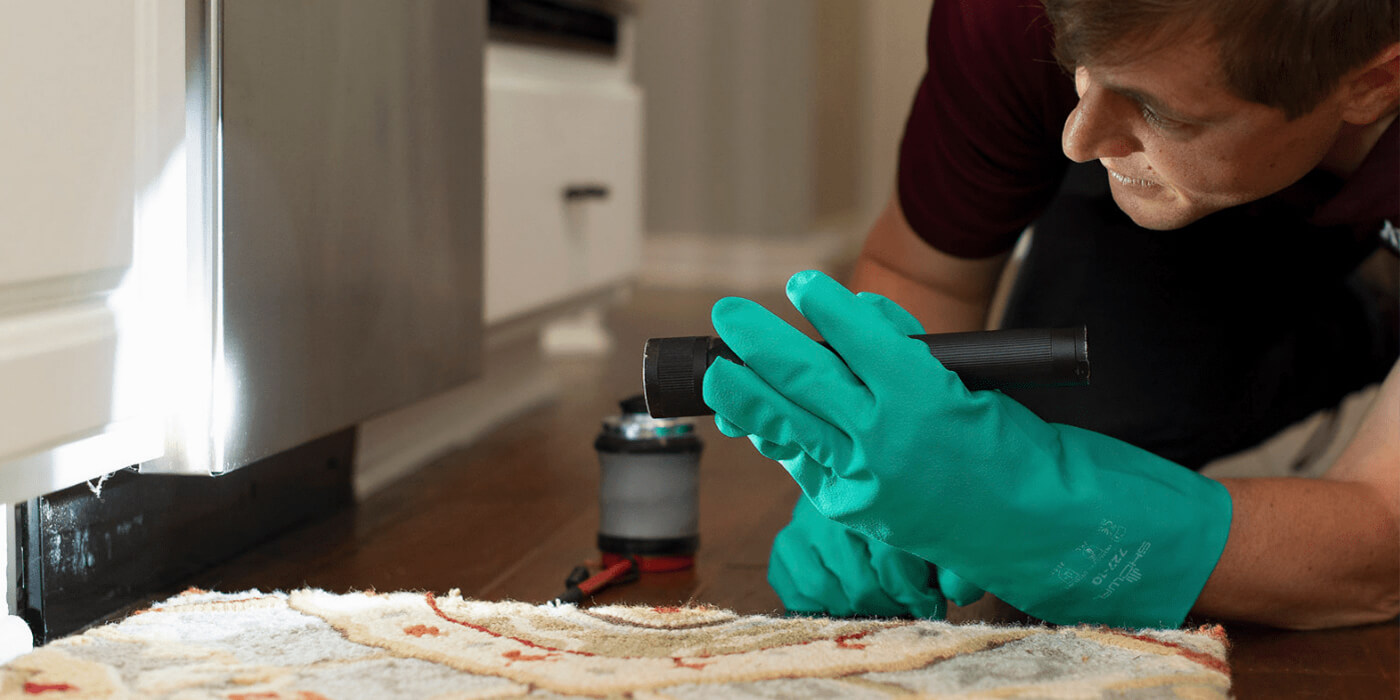 Pest Control Solutions in Dallas
Warning Signs of a Roach Infestation
No matter what type of cockroach you have on your property, the best way to prevent these pests is to eliminate excess moisture and keep things tidy around your home and yard. Since Dallas cockroaches are nocturnal and prefer to avoid interacting with humans, if you start seeing these creatures during the day it can mean that you have a full-blown infestation.
Other than seeing a cockroach, check your property for:
An unusual, musty smell
Cockroach droppings that look similar to coffee grounds
Smear marks where cockroaches are traveling, such as along wall and floor junctions
Shed skins that are about the shape and size of a cockroach
Cockroach egg casings that are long, cylindrical, and yellow
When inspecting your home, you should look in the common areas where Dallas cockroaches like to nest. These pests prefer warm, moist areas, so we focus on your bathrooms, kitchen, laundry room drains, and other areas near water.
Preventative Measures for Dallas Cockroaches
When your ABC cockroach control specialist comes to your home, preventative measures can be put into place that is specific to your property. If you'd like to reduce your roach population between visits, we'd recommend the following:
Keeping counters, stovetops, floors, and tables clean
Avoiding leaving dirty dishes in the sink
Emptying pet food and water bowls at night
Regularly taking out the garbage
Sealing off potential entry points around drains, windows, and doors
Keeping firewood and other vegetation away from the perimeter of your home
After your initial inspection, your specialist will provide tips tailored to your property on preventing future infestations. Also, you can sign up for ongoing monitoring visits to ensure these pests don't come back.
The ABC Process
1. Contact ABC
When you contact us, we will schedule an inspection to get an understanding of the problem. In some cases, we can give you a quote over the phone.
2. Get An Estimate
If you have an inspection, we will send you a custom treatment plan and estimate afterward. Once we get your approval, we will schedule your treatment.
3. Treatment
We will come to your property and treat for pests in common hiding and nesting areas. Over time, you will start seeing less and less pest activity.
4. Prevention
Customers with our ongoing pest management services will receive periodic retreatments to prevent the return of the most common pests in our area.
At ABC, we understand that when you discover a roach infestation, you want to get treatment started quickly. Just reach out to us and we would be happy to send one of our team members to your home to inspect your property and create a customized treatment plan. Sometimes, we can even give you an estimate over the phone.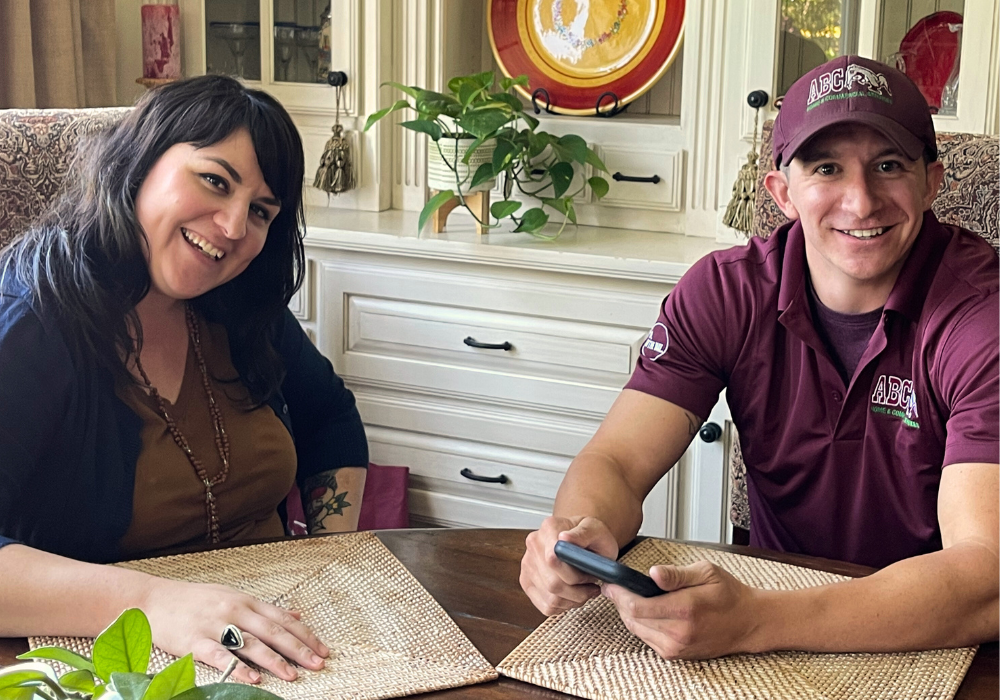 Get Started
We offer a full range of pest control services.
ABC has been providing effective cockroach control for over 60 years to homeowners across Texas and Florida. As leaders in the pest control industry, our experienced entomologists have learned the best ways to target and eliminate pests from residential and commercial properties, and this knowledge is passed along to our skilled technicians. ABC's cockroach control professionals go through an extensive in-house training program to learn the behaviors of these pests and the best ways to successfully manage pest problems.
Frequently Asked Questions
Can't I get rid of roaches myself?
Many of the products available target adult roaches, and many of our customers find that these have minimal results. Since some species of roach are capable of laying up to 10,000 eggs in a single year, these products often can't keep up with the growth in numbers of these pests. Cockroaches are able to survive off nearly any organic matter, so eliminating all potential food sources can be challenging and time-consuming.
These pests have been around for millions of years. Roaches are highly resilient have evolved to survive in close proximity to humans. Controlling cockroaches requires both persistent effort and effective treatment methods. This is why enlisting a professional to address a roach issue is often your best chance for a successful outcome.
How often will you treat my property?
While many homeowners hope that a pest problem will be resolved in just one or two visits, due to the nature of roaches, we often have to return to treat your property. Your cockroach control professional will advise you on how many visits your property will require based on the species of roach on your property, the severity of the infestation and any other factors that make your situation unique.
The most effective way to prevent future infestations is to sign up for ABC's ongoing pest control treatment program. These treatments will keep the cockroach population down as well as other prevalent pests in our area. Customers who sign up for this service benefit from knowing any pest problems will be handled before they turn into a full-blown infestation.
What impact do the products you use have on my family and the environment?
At ABC, our top priority is your family. As a family-run business, we believe in treating your home as if it was our own, so we only select products that use in our own homes and yards. The solutions we choose are formulated for residential use and our skilled technicians are trained to apply these products in the lowest concentration of chemicals possible to still be effective. Your cockroach control specialist would be happy to address any of your questions regarding the products we use and your treatment plan during any part of the process.
What if I still see roaches after a treatment?
An uptick in roach activity is not abnormal after a service call. When the pesticides start working, roaches will realize their current home is inhospitable, which will send these creatures out searching for a new place to live. When this happens, these creatures will be unknowingly bringing the treatment solutions with them to wherever they settle next. Between the bait stations and the pesticide, the population of roaches on your property will diminish over time.
If you're still seeing quite a bit of roach activity between 7 to 30 days after your initial treatment, contact us so we can send a specialist back to your home at no additional cost.
Get Started
We can create a treatment plan that targets these pests, so you can have peace of mind.
What Our Customers Are Saying
Lauren Candice
10/28/2023
"I can't begin to express my gratitude for Jim Smith. He is the definition of going above and beyond . I met him when he serviced one of my business locations and I very quickly did everything I could to get him to service all our locations. He helped me with a personal pest matter as well on his own time, answering all my questions when he didn't have to. He is so knowledgeable and eager to help. I always look forward to see his smile on Friday mornings! Jim is truly one of a kind and well be with ABC as long as he's there!"
"It's been over 7 years that Russell Lafferty has been servicing our senior living community. He is professional, friendly, knowledgeable, dependable and so patient with our senior residents. ABC is such a reputable company and their service team truly understands how to take care of a customer!"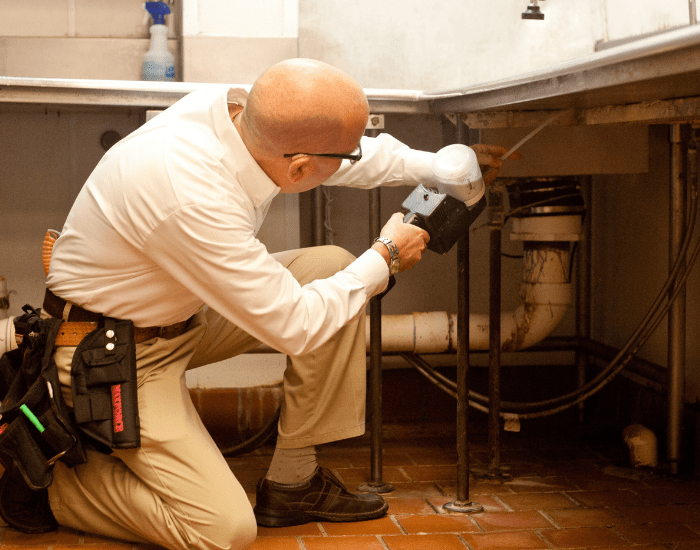 Need Pest Control For Your Business?
We understand that businesses have different needs than residences. That's why we have specially trained technicians who can service your business.