Expert Pest Control in Dallas, TX
Are you tired of seeing creepy crawlies in your house? Do you dread opening your cupboards, fearing what unwanted pests may be hiding there? At ABC, we understand that having pests in your home can be an overwhelming experience, so we take our jobs very seriously. When an ABC pest technician arrives at your home, they've been trained, tested and certified in all areas of integrated pest management (IPM). That's why Dallas-area homeowners trust the professionals at ABC Home & Commercial Services to provide effective long-term pest control solutions.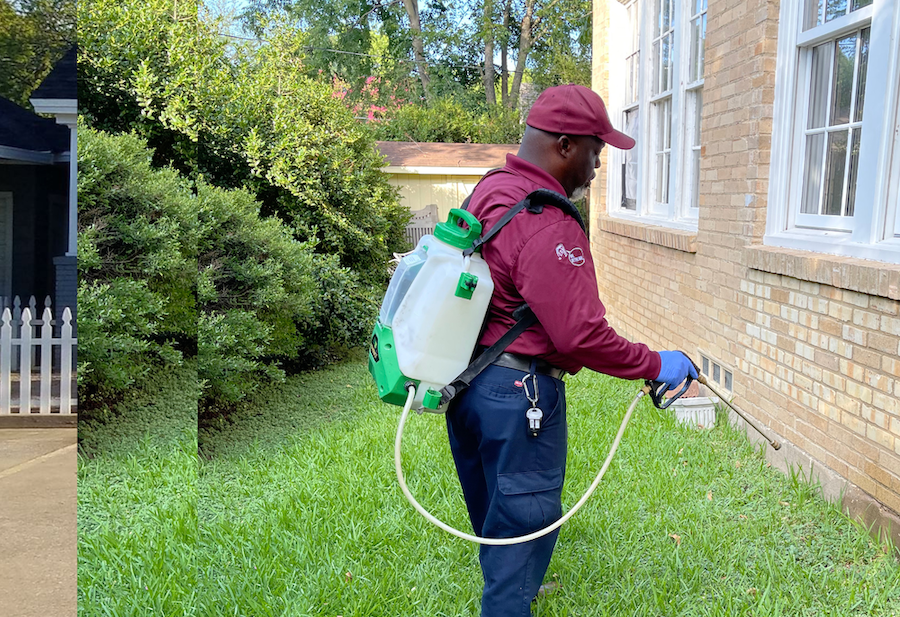 Effective Pest Control Solutions
Comprehensive Home Pest Control Services
During our initial inspection, a licensed technician will visit your home to assess your current pest problems and any related damage. We will also evaluate any structural issues or sanitation practices which may be contributing to your pest issues. Next, an ABC pest expert will answer any questions you have based on our findings, and create a custom pest management plan based on your situation.
Common Household Pests
ABC pest control specialists will work with you to develop a customized treatment plan for your home or business. We draw upon our decades of pest control experience in Dallas to develop a strategy to get rid of your pests.
Our skilled pest exterminators provide the following pest management services: 
Bed Bug Removal

Tick & Flea Control

Ant Control

Cockroach Control

Mosquito Control

Spider Control & more

!
Consult with our pest control team today to get an itemized estimate…It's free.
---
Termite Control
The threat of a termite infestation is alarming since these destructive pests eat through your most valuable investment–your home. ABC Home & Commercial Services can quickly pinpoint the source of your problem and provide long-lasting termite control.
Knowing when to check for termites is essential…here's why: 
A single termite colony can chew through an entire 2×4. If they happen to choose a support beam for a load-bearing wall, the damage could be costly.

Termites resemble ants but cause more extensive damage. If you see a bug and you're not sure what it is, it's best to be on the safe side and get it checked out.
Schedule an appointment today to get a free, no-obligation estimate.
---
Wildlife & Rodent Control
ABC is happy to help Dallas homeowners with any rodent problems or other animals on residential properties. Our wildlife control specialists know exactly where these animals like to hide and can develop a comprehensive plan to remove them from your home, and prevent any new animals from gaining entry into your home.
We provide the following rodent and wildlife control services:
Rat control

Mouse control

Raccoon removal

Opossum control

Squirrel removal
Don't wait, get started with a free rodent control consultation.
---
Bird Control Services
Birds are beautiful in nature but can pose serious health risks when nesting in and around your home. Let ABC Home and Commercial Services certified inspectors create a customized plan to humanely remove any birds from your property and prevent their return.
Our top-notch inspectors offer the following services:
Site evaluation

Dropping clean up

Disinfect and deodorize known pest areas

Bird removal and control

Ongoing bird control services
Schedule a bird control appointment today, it's free!
The ABC Process
1. Contact ABC
When you contact us, we will schedule an inspection to get an understanding of the problem. In some cases, we can give you a quote over the phone.
2. Get An Estimate
If you have an inspection, we will send you a custom treatment plan and estimate afterward. Once we get your approval, we will schedule your treatment.
3. Treatment
We will come to your property and treat for pests in common hiding and nesting areas. Over time, you will start seeing less and less pest activity.
4. Prevention
Customers with our ongoing pest management services will receive periodic retreatments to prevent the return of the most common pests in our area.
At ABC, our high-quality pest control services begin with a free, no-obligation inspection of your property. This allows us to customize your treatment to your home and your pest problem. Although we can give some estimates over the phone, in many cases we prefer to schedule an appointment to meet you at your home. In these cases, a trained inspector will:
ask you questions to learn more about your needs and concerns
confirm pest activity and identify which species are present, if necessary
assess the extent of your problem
identify any factors unique to your home which are more attractive to pests
document any damage
answer any questions you might have about our techniques or services
After the inspection, we will send you a recommended treatment plan. Once you have the opportunity to review our estimate and approve your next steps, we can schedule the first service call.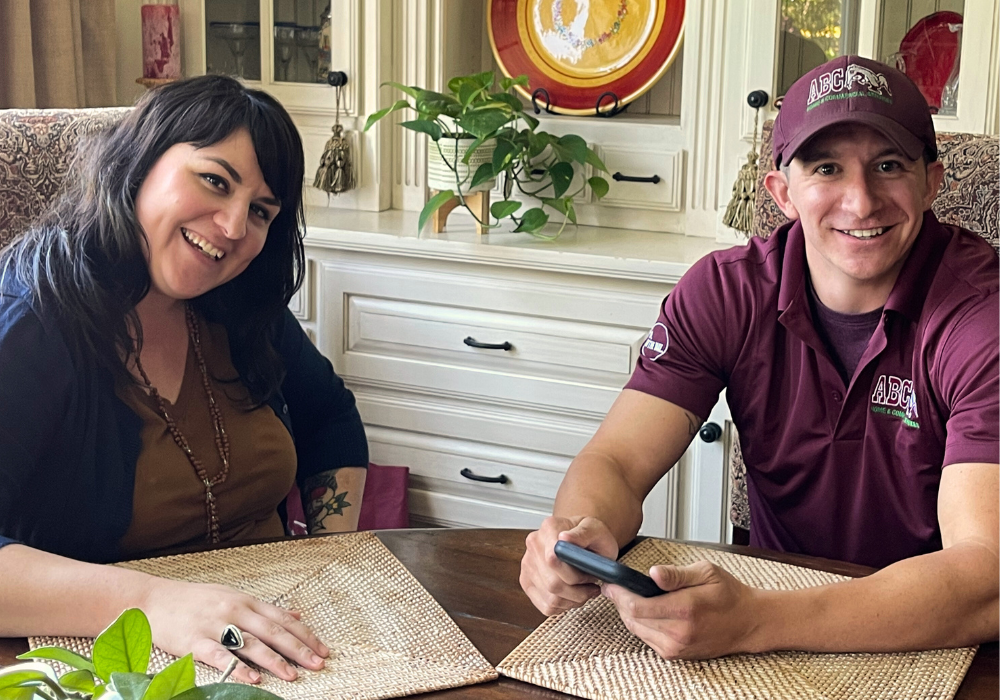 Get Started
We offer a full range of pest control services.
Your family's well-being is our top priority at ABC Home & Commercial Services. We work with our customers to develop effective treatments that minimize the use of chemicals. Our termite control experts apply treatments with the utmost concern for the safety of you, your children, and your pets. Customers can also request Material Safety Data Sheets on all our products. These documents provide detailed information about any potential risks.
Frequently Asked Questions
How soon can you come out?
We understand that once you see evidence of termites on your property, you want to act quickly. Give us a call and we will send a pest control expert to your home as soon as possible to perform a termite inspection and recommend a course of action.
How many times will you need to treat my home?
Every pest problem is different, which is why we prefer to tailor a solution, based on your needs. While some pest problems can be handled in just a handful of visits, other require a longer-term treatment cycle to ensure that no eggs hatch and that you are protected against future infestations.
We will be able to provide you with a plan for both the length and frequency of your treatments after your free inspection. ABC often recommends ongoing pest control services to keep seasonal pests under control, since pest activity is often cyclical in nature.
Additional Pest Control Service Areas in Greater Dallas
ABC serves many surrounding communities, including, but not limited to: