Pest Control in Arlington, TX
Arlington is part of one of the fastest-growing urban areas in the country. Arlington's population boom has had an unfortunate consequence, as many residents have reported increased activity from roaches, wasps, ants, spiders, termites, rodents and other pests. These unwanted visitors can spread disease, contaminate food and become a nuisance—almost impossible to handle without the help of a professional. When it comes to pest control, Arlington homeowners trust the experts at ABC Home & Commercial Services for long-term, effective solutions to even the toughest infestations.
Effective Pest Control Solutions
With over 70 years of protecting Texas homeowners from pests, ABC has the localized knowledge to understand what approaches work best here in the Arlington area. Our comprehensive knowledge of animal behavior, local ecosystems and entomology form the foundation of the work we do every day.
Our Signature Services consist of:
A thorough evaluation of the outside of your home to record any changes since your initial inspection.
The meticulous application of treatments, designed to control the specific pest that is the source of your problem, as needed.
The establishment of a protective barrier around your home to safeguard you from future invasions.
A dusting of the cracks, holes and crevices along your exterior with preventative solutions.
An assessment of the harder to reach areas, including your attic and crawl spaces, to determine whether any additional attention needs to be paid to these common pest problem areas.
As part of our National Pest Management Association Quality Pro accreditation, ABC conducts criminal background checks on employees, monitors the driving record of technicians and has specialists undergo drug testing, so you can feel safe having an ABC employee on your property. In addition, ABC has in-house trainers to ensure that our technicians keep current with recent technological advances, scientific findings and industry best practices that keep ABC to the highest standards of excellence.
The ABC Process
1. Contact ABC
When you contact us, we will schedule an inspection to get an understanding of the problem. In some cases, we can give you a quote over the phone.
2. Get An Estimate
If you have an inspection, we will send you a custom treatment plan and estimate afterward. Once we get your approval, we will schedule your treatment.
3. Treatment
We will come to your property and treat for pests in common hiding and nesting areas. Over time, you will start seeing less and less pest activity.
4. Prevention
Customers with our ongoing pest management services will receive periodic retreatments to prevent the return of the most common pests in our area.
Depending on the type of pest you are dealing with, we may be able to provide you with an estimate on the phone.
In some situations, we recommend setting up an appointment with one of our trained inspectors so that we can conduct an in-person inspection get a better idea of the severity and extent of your particular infestation. After this evaluation is complete, we can provide you with a recommended treatment plan.
After you have a chance to review and approve this no-obligation, complimentary estimate, we can begin working on your pest issue.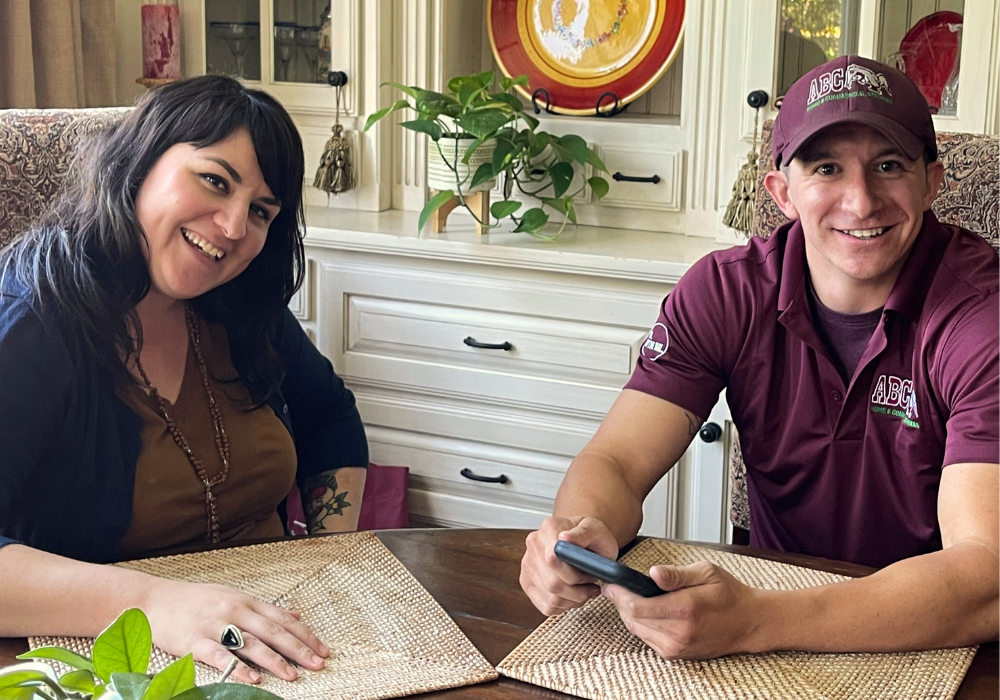 Get Started
We offer a full range of pest control services.
Frequently Asked Questions
Are your treatment products low-impact for my kids and pets?
As a family-owned and run company, ABC cares deeply about the well-being of our customers and the communities we serve and live in. As a part of this commitment, we have taken great care in selecting the products that we use.
Our highly trained technicians only apply targeted treatments which have been created for residential use in low concentrations. Products are designed to only impact the pest we are working to control. ABC's technicians are always happy to address any concerns our customers have about treatment methods or solutions.
How long will I need to wait until I start seeing results?
What we can tell you is that once you have an inspector visit your home, your customized plan will be a reference guide to how often and how long we expect it will take to resolve your pest issues. You may see an uptick in pest activity initially while these creatures are being driven out of their normal hiding spots. Over time, your pest activity will decrease until we are sure that we have successfully met the goals set out in your treatment plan.
Get Started
We offer a full range of pest control services.
Additional Pest Control Service Areas in Greater Dallas
ABC serves many surrounding communities, including, but not limited to:
What Our Customers Are Saying
"We have used ABC Commercial Services for a number of years. Our current technician Hunter Johnson is doing an excellent job responding to customer requests and he is very thorough in his twice a month visits to our village. We have had several occasions to call technicians this past year on urgent matters. They have always responded in a timely manner. It is a big job to handle a Village of 128 units. ABC has so far met the challenge."
"Hunter is the BEST SERVICE TECH EVER!! Extremely professional, knowledgeable, reliable, and responsive. His 5 star service has made me an ABC client for life! Thank you for all your help!! Absolutely Exceptional!"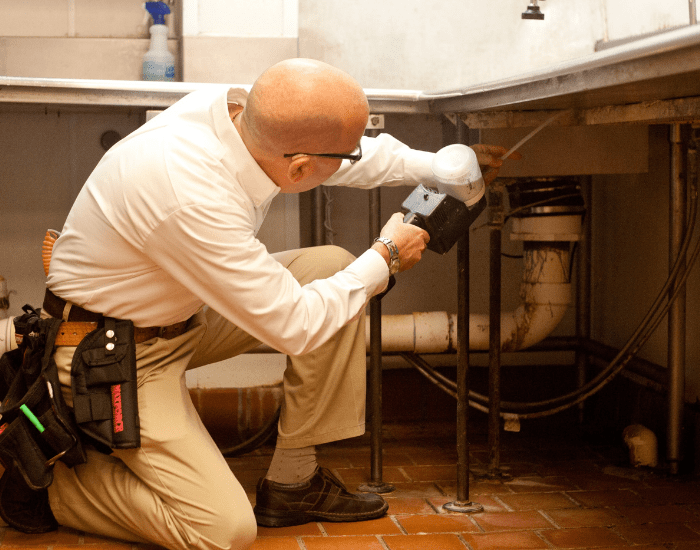 Need Pest Control For Your Business?
We understand that businesses have different needs than residences. That's why we have specially trained technicians who can service your business.
ABC's Complete List of Home Services in Dallas
Why deal with multiple service providers when ABC can do it all?