House Painting in Dallas, TX
Maybe you've lived in your home for quite some time and you're ready for a refresh. Or, perhaps you just moved and want to change the colors of several rooms—or even the exterior. Whether you know exactly what you want or you need a little guidance, you can turn to ABC Home & Commercial Services for professional house painting in Dallas. You can totally transform your spaces without having to lift a finger.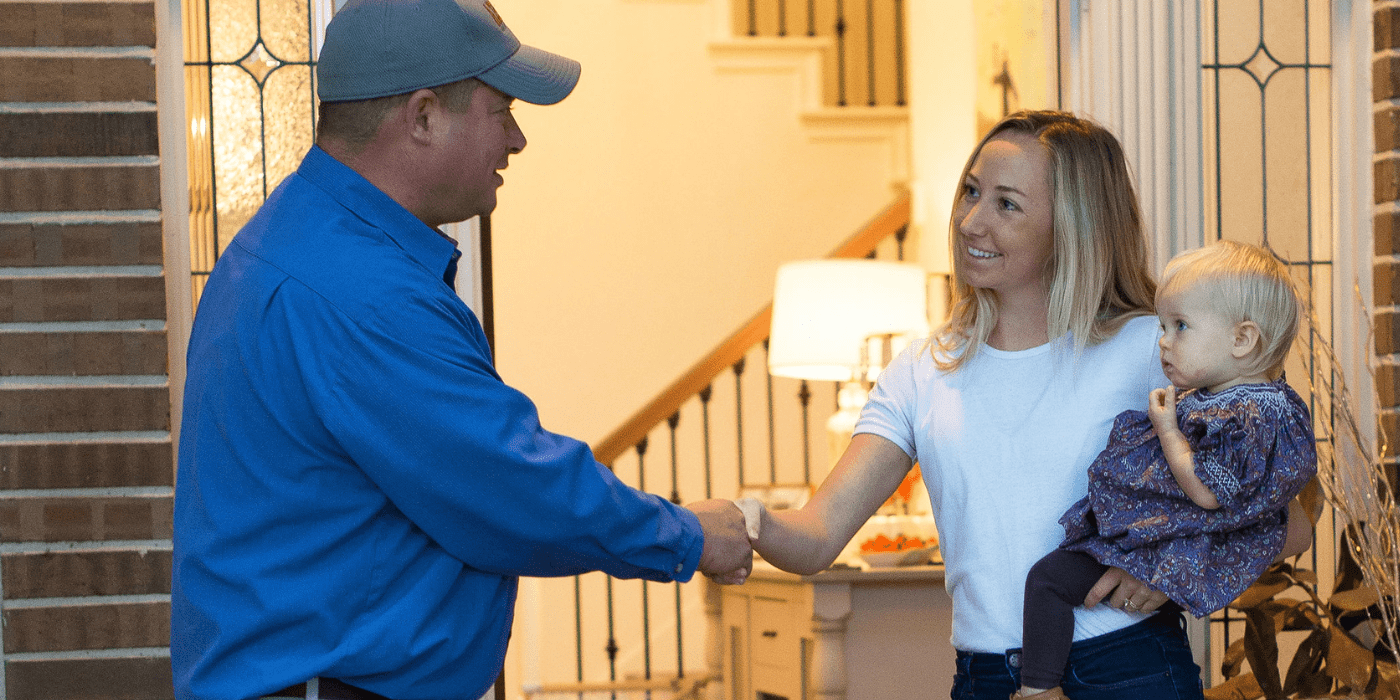 ABC can help with any painting project you may have in mind. Depending on the surface you would like to have painted, we can use brushes, rollers and sprayers.
Dallas homeowners commonly reach out to us for the following house painting projects:
Reviving the color in a room by adding a fresh coat of paint
Removing popcorn ceilings
Painting brick fireplaces
Staining or painting fences and decks
Painting doors, trim and baseboards
Adding chalkboard paint to doors, walls or other surfaces
Making rooms unique by adding texture, stripes or stencils to a wall or ceiling
Providing homeowners with advice on paint colors and textures for different areas of the home
Exterior painting jobs, including painting siding
Updating the exterior of your home with a new paint color
We can even repair cracks and holes in your drywall so that the paint goes on more smoothly. For larger cracks and holes, we can bring in one of our handymen to repair drywall, replace rotting wood and repair damaged siding and window sills.
For larger painting jobs, we can split your project into stages to help spread out the cost.
The ABC Process
1. Contact ABC
When you contact us, we will ask questions to get an understanding of what you need done. For larger jobs, we'll schedule a brief meeting at your home.
2. Get An Estimate
We'll provide you with an estimate for all needed services. Once we get your approval, we'll schedule a time to get the work done.
3. Perform Services
Your ABC painter will work quickly to perform the desired services. We'll make sure to clean up when we are done.
4. Follow-Up
We will update you on the work we performed and provide any helpful follow-up instructions or other guidance.
ABC believes in following a proven process to make painting projects run smoothly.
Interior Painting Projects
When we paint the interior of your home, our first step will be to move any furniture and belongings away from the walls to ensure they remain paint-free throughout the project. Our specialists will then mask and tape your floors and other surfaces to keep the area as clean as possible. For due diligence, we will also put down a drop cloth to ensure paint doesn't get anywhere it shouldn't be.
After we have covered up your flooring and belongings, we will begin preparing the surfaces for painting. Surface preparation may include filling and caulking holes, sanding down rough spots and applying a primer coat. When we have finished painting the room, we will carefully clean up all of our equipment and put your furniture back so you can enjoy your freshly painted room or rooms.
Exterior Painting Projects
When applying paint to your home's exterior, we start by covering up plants, walkways or any other outdoor decorations you may have to ensure that they don't end up with paint droplets. Then, in most cases we will apply a primer to prepare your home for painting. While painting, we pay extra attention to areas around your doors, windows and trim to ensure no paints end up in unwanted spots. When we finish an outdoor painting project, just as with any project inside, our painters will clean up so you won't have to deal with a mess and can focus on enjoying your fresh, new-looking home.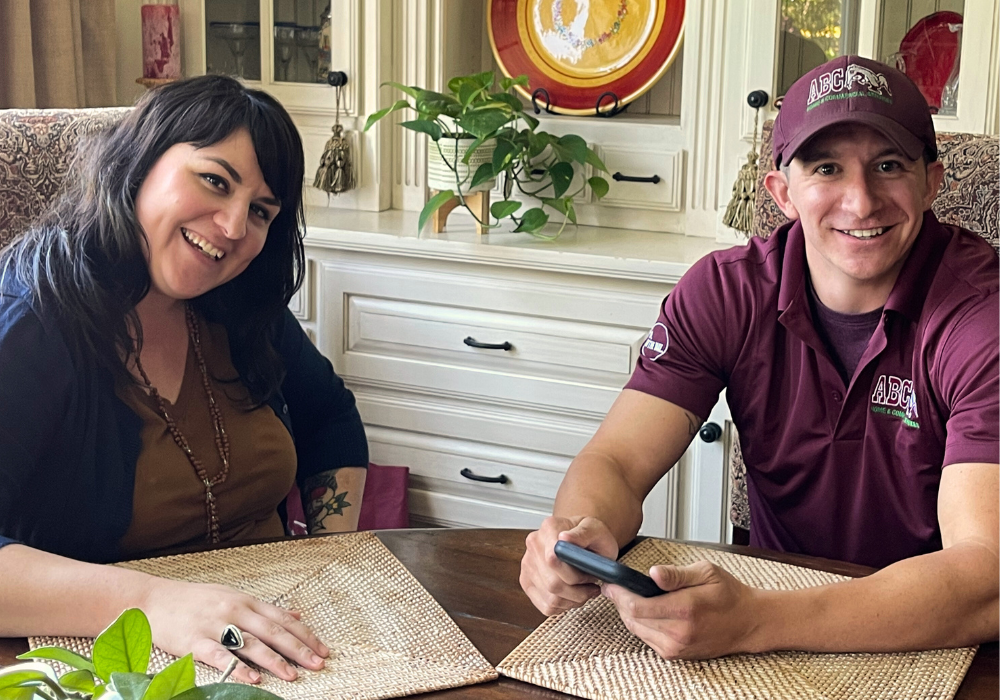 Get Started
We offer a full range of handyman services.
ABC has built a reputation in the community for providing thorough, reliable services delivered by experienced specialists. Our customers can have peace of mind knowing that our team members are drug tested and checked for criminal history prior to joining our team. At ABC, we treat your home as if it was our own, so you can always count on us to be courteous and respectful of you, your family and your property.
Frequently Asked Questions
How do you create estimates for painting projects?
When you reach out to us for help with painting, we will ask you some questions to learn more about your project. For smaller jobs, such as painting a door or doing quick touch-ups, we can usually give you a free estimate over the phone. For larger projects, we usually recommend a brief meeting at your home to gain a better understanding of your wants and needs.
During that visit, you can expect our inspector to:
Examine the area you would like to have painted
Ask you questions about your desired colors, finishes and, if applicable, designs
Determine your budget
Answer any questions you may have
When creating an estimate, we look at the size of the area you would like to have painted, how many stories will need to be painted and how long it will take us to paint the area, which may require more time if you would like a special design or technique. We will also consider if there are any considerations that may make the project more involved, such patching drywall before painting can take place.
Once you have approved our estimate, we will put you on our schedule.
Will I need to clean up when you're done?
One of ABC's core values is treating your home as if it was our own, and that means our painting crews will clean up when your project is completed. We want to make your life easier, so we do everything we can to help you enjoy the final product. When you hire ABC for a painting project, you can rely on us to leave your home as clean as we found it. After we have finished painting your home, we will leave you with any extra paint so you can use it in the future for touch-ups.
Which brands of paint do you use?
We normally use contractor-grade paint. However, if there is a shade of paint from another brand that you would like for your home, we would be happy to discuss that with you. Whenever possible, we recommend using low- or zero-VOC paints for your projects because these paints produce less odor and are less toxic.
Can you complete painting projects while I'm not at home?
You can trust our painters to work while you're away from your home. Once you give us instructions on how to gain access to the areas of your home that we will be painting, out painters can do their work while you're gone so you can return to a freshly painted home.
Get Started
We offer a full range of handyman services.
Additional Handyman Services In Dallas
What Our Customers Are Saying
"We have used ABC Commercial Services for a number of years. Our current technician Hunter Johnson is doing an excellent job responding to customer requests and he is very thorough in his twice a month visits to our village. We have had several occasions to call technicians this past year on urgent matters. They have always responded in a timely manner. It is a big job to handle a Village of 128 units. ABC has so far met the challenge."
"Hunter is the BEST SERVICE TECH EVER!! Extremely professional, knowledgeable, reliable, and responsive. His 5 star service has made me an ABC client for life! Thank you for all your help!! Absolutely Exceptional!"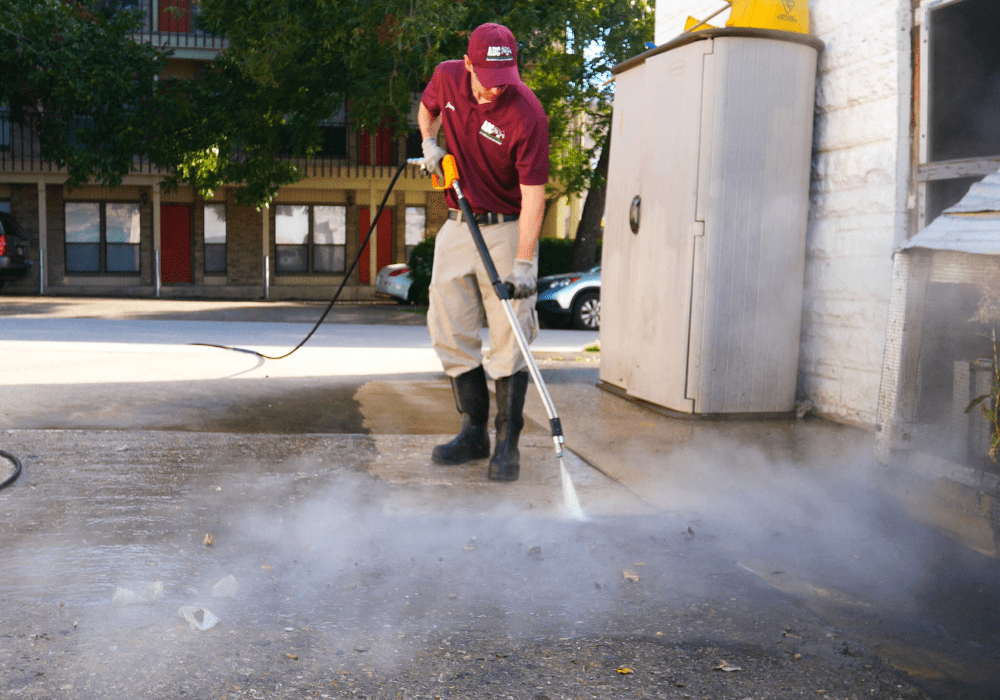 Need Handyman Services For Your Business?
Running a business is a lot to manage and it's nearly impossible to cross everything off your to do list. Let our handymen take some work off your plate.
ABC's Complete List of Home Services in Dallas
Why deal with multiple service providers when ABC can do it all?