Termite Control in Dallas, TX
Even the threat of a termite infestation is alarming, since these destructive insects can literally eat away at your biggest investment. One reason these pests are responsible for billions of dollars of damage to U.S. homes each year is that they tunnel underground to reach your property, often escaping detection. The professionals at ABC Home & Commercial Services can quickly pinpoint the source of a problem and then provide effective, long-lasting termite control in Dallas so that you can be confident that your home is protected.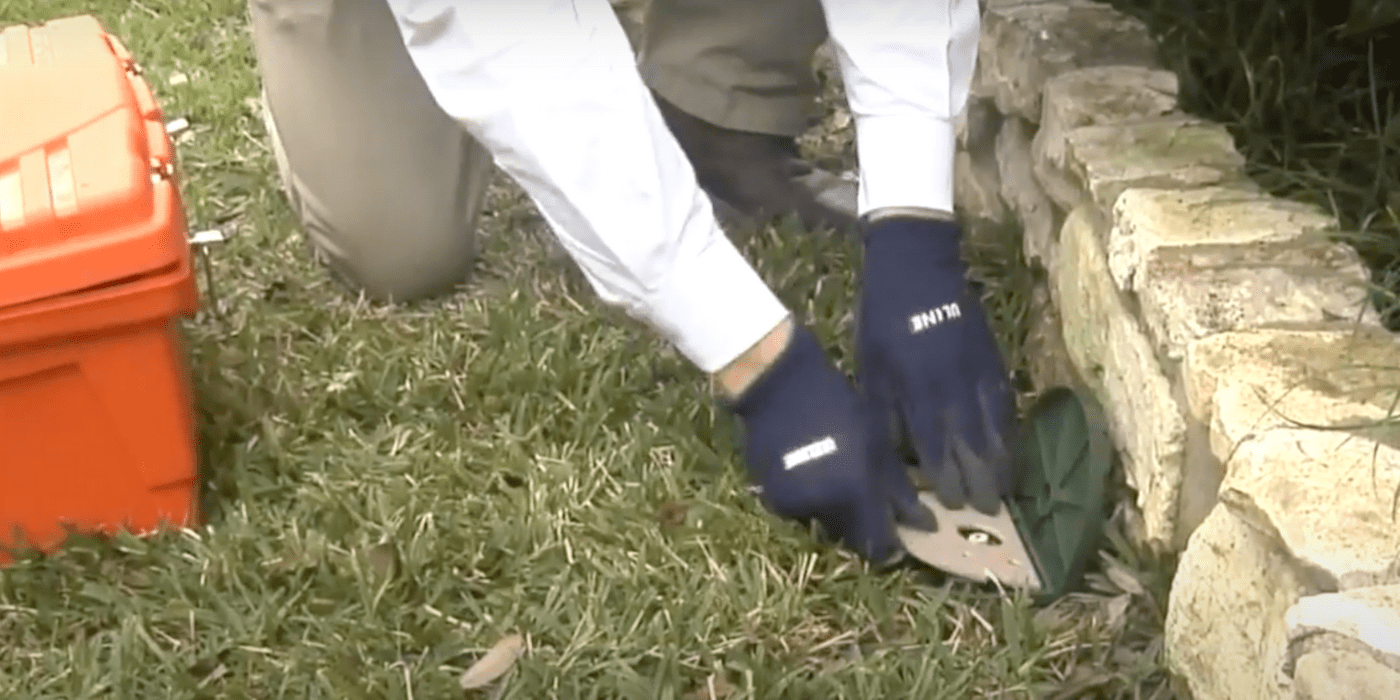 The pest experts at ABC may recommend you protect your home using one type of service or a combination of techniques.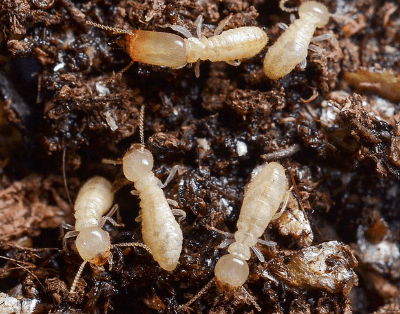 In Dallas, we provide the following services for homeowners:
Termite Inspections
Many homeowners don't know that subterranean termites establish new foraging sites each year. Because of this, it is crucial for your home to be examined for signs of termites or termite damage annually. When you call ABC, we can send one of our experienced professionals to your home to check for any signs that could indicate you have a termite problem.
Termite Treatment & Monitoring
If you find any termites in or around your home, calling a pest control professional from ABC as quickly as possible will help you minimize your losses. When we treat your home for termites, we use a product called Termidor. Termidor is a liquid termiticide that works by bonding to your soil to create a barrier, protecting your structures from damage. During a treatment visit, an ABC professional will apply this substance around your home and around the perimeter of your property. We will also pay special attention to the areas where your plumbing enters your slab, because this is a popular spot for termites.
Termidor is essentially odorless, so termites aren't aware that they are coming into contact with this material, which is lethal to these insects. This product also has a transfer effect, meaning that any termite that touches it and then touches another termite can "infect it" with the termiticide. Studies have shown that Termidor can eradicate your entire termite population within three months of the initial application and that your property can be protected for more than ten years after treatment.
To help prevent future invasions, ABC installs monitoring stations around your home. Cellulose-based tablets inside of these stations act as a good source of food for termites. These tablets also contain growth inhibitors which halt the termites' reproductive cycle by preventing them from molting or producing eggs. When the invading termites bring this food back to the colony, the population will be neutralized. ABC team members will return once a quarter to check these stations to see if there have been any signs of termites. We will also inspect other areas of your home to ensure these destructive pests haven't made their way back to your home.
Termite Damage Repair Plan
Since termite damage is not covered by many homeowner insurance policies, ABC can provide added protection for customers that want to safeguard against the financial blow of termite damage. Under certain plans, ABC customers are eligible for compensation for this type of damage.
The ABC Process
1. Contact ABC
When you contact us, we will schedule an inspection to get an understanding of the problem. In some cases, we can give you a quote over the phone.
2. Get An Estimate
If you have an inspection, we will send you a custom treatment plan and estimate afterward. Once we get your approval, we will schedule your treatment.
3. Treatment
We will come to your property and treat for pests in common hiding and nesting areas. Over time, you will start seeing less and less pest activity.
4. Prevention
Customers with our ongoing pest management services will receive periodic retreatments to prevent the return of the most common pests in our area.
ABC has been providing effective, friendly termite control in Dallas for decades. Our technicians are reliable, knowledgable and courteous. All our team members have also been drug tested and have passed a criminal background check, so you can feel safe having ABC on your property.
As a family-run business, we treat your home as if it was our own and hold our employees to those same standards. Our loyal customers tell us that they keep choosing ABC because we consistently exceed their expectations.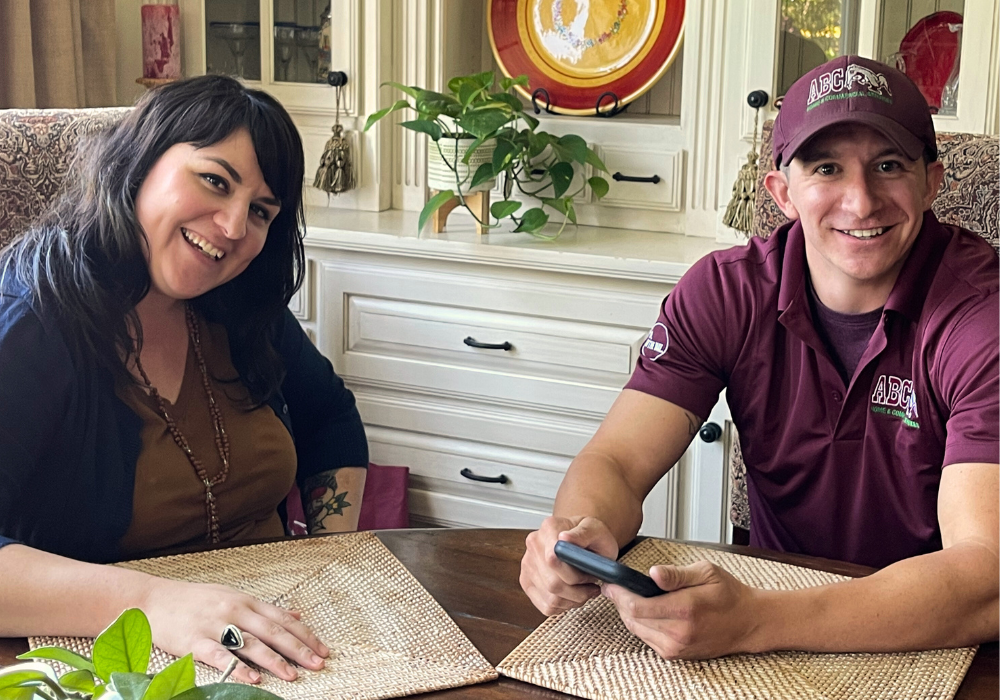 Get Started
We offer a full range of pest control services.
ABC provides inspections for all types of wood destroying insects. If you find signs on your property that have led you to believe you have termites, we can come to inspect your home and identify which pest is responsible for the damage. If we do find that termites have invaded your home, we can then provide you with a customized treatment plan and ongoing monitoring.
Frequently Asked Questions
How soon can you inspect my home for termites?
We understand that if you suspect you have termites, you want someone to begin treating your property immediately. Even if you don't, you probably want to make sure that you're doing everything you can to prevent an infestation. Either way, we will do our best to send someone to your home as quickly as we can.
When one of our inspectors comes to meet you for a complimentary inspection, you can expect the ABC team member to:
Inquire about why you believe you have termites in your home.
Assess your property for signs of termites or damage that termites may have caused.
Look for entry points that termites could use to get entry to your home.
Give you an opportunity to ask us any questions.
Inspect your home for any other factors that may make your home more vulnerable to termite infestations.
Once the inspection is complete, we will offer you a customized treatment plan with recommended next steps. Upon your approval, we will schedule the first service call.
Are the products you use friendly for children and pets?
ABC is a locally-owned, family-run business. Our team has performed extensive research on treatment options, and we only use products that we would feel comfortable using in our own homes. Before treatment begins, you can ask your ABC team member about the products we use and our customized treatment plans. We would be happy to address any concerns you may have.
I think I found one termite in my home. Is this really such a big deal?
Unfortunately, if you have one termite in your house, you probably have many others nearby. Termites create underground tunnels and use these passageways to reach our homes. Once these destructive pests have found a food source, they will eat nonstop. If you spot a termite above ground, you may have found a scout searching for a spot for a new colony. If that's the case, you'll want to take immediate steps to make sure your lawn does not become a colony's new home.
While you may think you have seen a termite, you'll want to keep in mind that there are types of flying ants that look similar to termites. These two types of pests pose different risks to your home and require different types of treatments. By having a professional from ABC identify what pest you have on your property, you can create a customized treatment plan.
What can I do to prevent termites?
There are several steps that you can take to make your property less attractive to termites, including:
Keeping your gutters and drains clean.
Addressing any excess moisture around your home by fixing any leaking roofs, gutters, faucets or water lines and making sure that your soil is graded so that water flows away from your home.
Avoiding storing organic matter near your home, including firewood, mulch, scrap lumber or sawdust.
Removing any trees surrounding your home that have been infested with termites.
Preventing humidity within crawl spaces and other enclosed areas.
As part of your inspection, our pest control experts can point out problem areas around your home that may be contributing to termite infestations. We can also provide you with additional guidance on how to keep these pests away.
Get Started
We can create a treatment plan that targets these pests, so you can have peace of mind.
More Pest Control Solutions in Dallas
What Our Customers Are Saying
"They always give me a call as a reminder the will be out. I get a text 30 minutes before arriving . They do a great job. My wears are always in control and our grass is green. We used the plumbing service and are great!"
"I've only had 2 apps so far but it's made a huge different. The tech is always very kind and explains EVERYTHING, which is so nice. Instead of just fixing the problem, he explains why we may have the problem. When they give me a window for visits, he's always within that window and usually on the earlier side. I've waited 2 hours over the window with another company before (more than once) so being on time is some thing I really appreciate. Overall I recommend them and am happy I went with ABC!"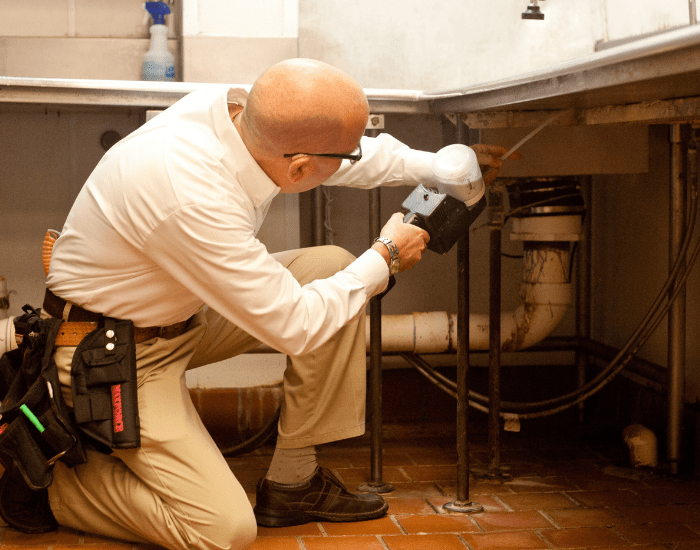 Need Pest Control For Your Business?
We understand that businesses have different needs than residences. That's why we have specially trained technicians who can service your business.
ABC's Complete List of Home Services In Dallas
Why deal with multiple service providers when ABC can do it all?