Flea & Tick Control in Dallas, TX
Nationwide, the number of illnesses linked to flea and tick bites is on the rise. Fleas are prolific breeders, making infestations extremely common, and a single tick bite can lead to Lyme disease and other conditions which can be life-altering. If you are dealing with these issues on your property, or suspect you might have a problem, you're likely searching for effective flea and tick control in Dallas. ABC Home & Commercial Services has delivered results to home and business owners for over 60 years and can help you.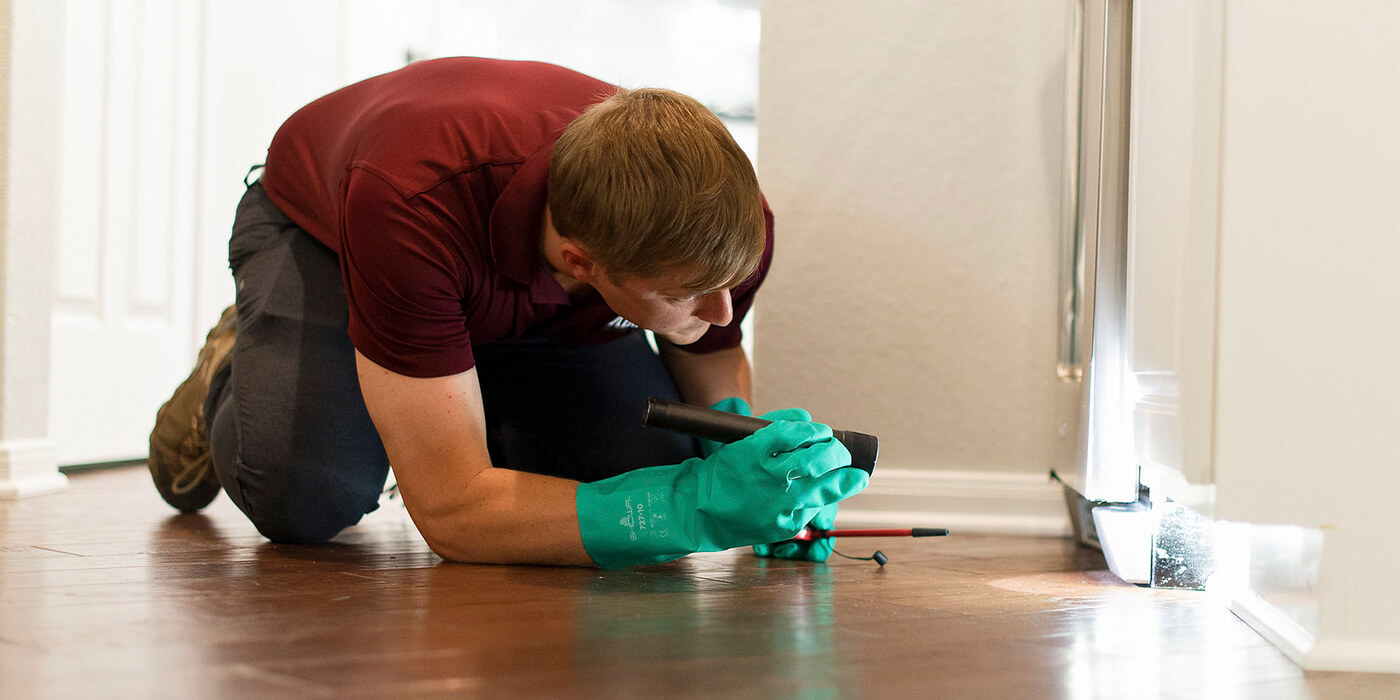 When it comes to flea control, ABC's pest professionals implement a holistic approach. These treatment plans typically include an application of proven solutions throughout your home and yard. Our experienced technicians also perform targeted treatments in your attics and crawl spaces. To allow these products to dry and become fully effective, we ask our customers to stay away from the home during and for a short time after some service calls.
Since no products currently available to pest control professionals can penetrate a flea cocoon, we also integrate a solution into our treatment plans that contains an insect growth regulator. These products prevent eggs from growing into adults. To ensure your treatment has been effective, we commonly schedule a follow-up visit with our customers.
The ABC Process
1. Contact ABC
When you contact us, we will schedule an inspection to get an understanding of the problem. In some cases, we can give you a quote over the phone.
2. Get An Estimate
If you have an inspection, we will send you a custom treatment plan and estimate afterward. Once we get your approval, we will schedule your treatment.
3. Treatment
We will come to your property and treat for pests in common hiding and nesting areas. Over time, you will start seeing less and less pest activity.
4. Prevention
Customers with our ongoing pest management services will receive periodic retreatments to prevent the return of the most common pests in our area.
Fleas lay, on average, anywhere from 20 to 30 eggs in a single day. Under some conditions, these pests can lay up to 50 eggs in that same time period. Fleas are prolific breeders, which is why some of our customers report that their problem feels like it came out of nowhere. Flea eggs are normally laid on our pets. But when our pets walk around, itch themselves or are brushed, these eggs can easily be distributed throughout your home and yard. To make things even more difficult, flea eggs inside of a cocoon are resistant to pest control products, so treatment if often not effective until after fleas have hatched.
In addition, flea pupae can lay dormant for up to six months. In these cases, homeowners may believe they have been re-infested when in reality their first treatment plan was not effective in treating these pests at each life stage. When you contact ABC, you can have peace of mind knowing that our treatment plans target fleas at different stages of their development with proven solutions.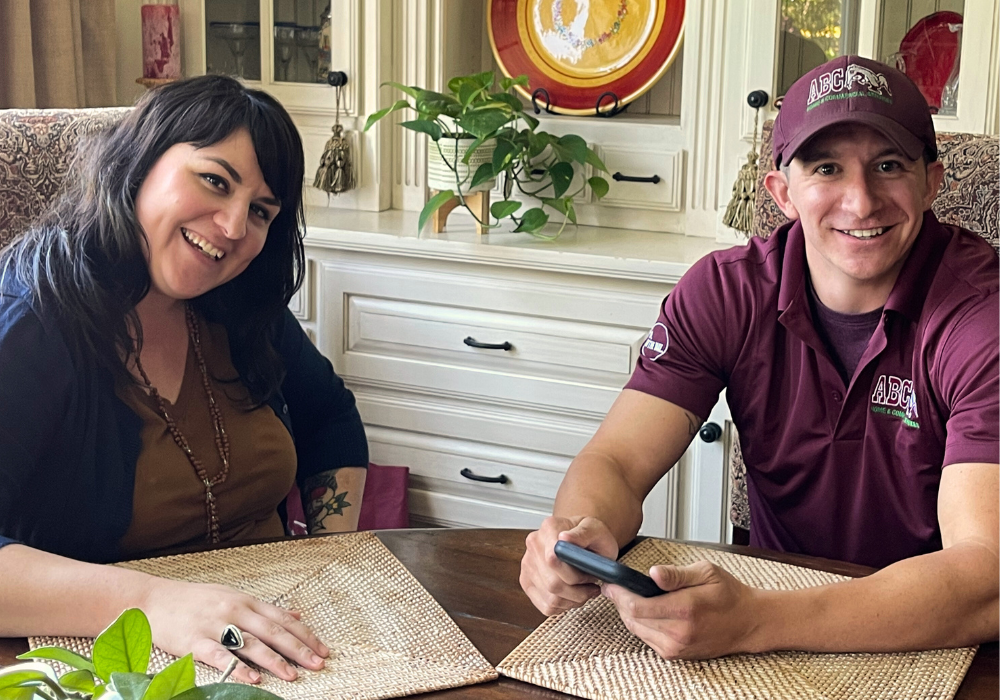 Get Started
We offer a full range of pest control services.
ABC's customers benefit from the company's over 60 years in business, which has given us the experience and practical knowledge necessary to understand the most effective methods to eliminate pests from homes and businesses. These loyal customers tell us that they feel comfortable with our team members, as they go through an extensive hiring process, during which they are drug tested and have to pass a background check. Prior to going on service calls, our pest professionals go through additional in-house training to learn about the behaviors of different pests and the most effective control measures. As a family-owned and operated business, one of our values is that we treat your home as if it was our own. That means you can always count on our team to leave your home in as good, if not better, condition than we found it.
Frequently Asked Questions
How soon can you come to treat my problem?
At ABC, we understand that fleas can quickly turn into a nuisance for you and your pets and that the consequences of a tick bite are serious. Therefore, if you have a problem with either of these pests on your property, contact us and we will schedule an inspection as soon as possible. In some cases, we can even give you an estimate over the phone.
What happens during ABC's initial inspection?
If an inspection makes the most sense for you, we will arrange for an in-person meeting at your home at your earliest convenience. During the complimentary inspection, you can expect one of our pest professionals to:
Ask you questions about your pest problem to get a better understanding of how fleas and ticks may have been introduced, as well as the severity and the extent of the infestation
Assess your property for signs of the pests as well as any clues of rodent or wildlife activity that could be related to flea and tick problem
When necessary, confirm what type of pest is in your home and yard
Examine your property for any unique factors that could make you more vulnerable to an infestation
Address your questions regarding our treatment plans
As we finish the inspection, we will provide you with a complimentary estimate for our pest control services. When you have approved our estimate, we will put your first service call on the schedule and provide you with a list of things to prepare your property for treatment. For example, we may require that you consult with your veterinarian about flea and tick medications or collars for your pets before we begin treatments to ensure a successful outcome.
What are some of the signs that may indicate I have a flea problem?
Many homeowners assume they have fleas when they see pets itching more frequently or with more intensity than usual. However, there are a variety of other explanations for this behavior, including allergies and dermatitis. In addition, not all pets have the same reaction to flea bites.
If you notice a pet seems irritated, look for these other clues that can point to a flea problem:
Pets biting and licking their fur more frequently
Bites around the ankles and feet of you and your family
Dark brown or black dots that appear and then disappear on your socks as you walk across the carpet
Flea excrement, which looks like black specks, that fall off your pets as you brush them
Due to how quickly fleas can turn from simply being bothersome into a full-blown infestation, the best course of action is usually to contact a pest control professional who can troubleshoot the problem and apply effective treatments.
Can you help me with a tick problem?
ABC's technicians can create a treatment plan targeted to ticks on your property. While ticks are more commonly found outdoors, many homeowners adopt a preventative approach given the serious risks these creatures pose to our health and our families.
Does ABC offer a guarantee for flea control services?
In most cases, ABC's flea control services include a follow-up appointment to check for any flea eggs that may have hatched after our initial service call. We may recommend ongoing services depending on the severity and the extent of your pest problem. In these situations, we will return to perform additional treatments in between your regularly scheduled appointments if you aren't seeing results.
In order for us to perform effective flea control treatments, technicians will check to make sure our customers complete a set of tasks prior to our initial service call. This pre-treatment checklist may vary, depending on your particular problem, but generally includes:
Cleaning floors, which may include sweeping, mopping or vacuuming
Tidying up your yard, mowing your grass, raking up leaves and cleaning up any excess vegetation
Tidying up around your home and minimizing clutter
Depending on the advice given by your pest control professional, either cleaning or replacing pet bedding
Taking your pet or pets to the veterinarian to put them on a flea treatment plan
How do fleas enter a home?
In most cases, fleas hitch a ride on your pets and then become distributed throughout your property as your pets wander around. This frequently happens after a trip to the dog park if furry family members rolling around with other infested animals. Other times, unwanted wildlife, such as rats, mice, raccoons, opossums and deer, introduce fleas and ticks to your yard and home. While it may seem harmless, leaving pet food and water bowls out at night may be attracting these animals which can lead to this secondary infestation.
Unfortunately, even if you don't have pets, your property can still become infested with fleas if these other animals have made a home on your property.
Can't I just treat fleas on my own?
Although flea control products are available for residential use, many are not particularly effective. For example, flea bombs are a common treatment method among homeowners. These products often end up causing more harm to humans than fleas, as fleas will simple be driven deeper into hiding spots, leaving a layer of chemicals on many household surfaces. Since these products are unable to penetrate flea cocoons, many homeowners wind up dealing with fleas again once the eggs mature into adults.
Also, if your problem is linked to flea-infested animals that are living on your property, such as raccoons or mice, then a flea control product won't target the root cause of the issue. ABC's trained technicians will apply targeted treatments on your property and will provide you with advice on how to prevent a future infestation.
What impact do the treatments you use have on my kids, pets and the environment?
ABC is a family-run business, so our top priority is the families of our customers. We have spent decades researching and testing products available to pest control professionals to choose only those that we would use on our own home. In addition, the products we select are specially formulated for residential use, and part of our customized treatment plan includes calculating the lowest concentration of chemicals we can apply to be low-impact and effective. When we come to your home, we would be happy to address any questions you have regarding the products we use or our treatment plans.
Get Started
We can create a treatment plan that targets these pests, so you can have peace of mind.
More Pest Control Solutions in Dallas
What Our Customers Are Saying
"They always give me a call as a reminder the will be out. I get a text 30 minutes before arriving . They do a great job. My wears are always in control and our grass is green. We used the plumbing service and are great!"
"I've only had 2 apps so far but it's made a huge different. The tech is always very kind and explains EVERYTHING, which is so nice. Instead of just fixing the problem, he explains why we may have the problem. When they give me a window for visits, he's always within that window and usually on the earlier side. I've waited 2 hours over the window with another company before (more than once) so being on time is some thing I really appreciate. Overall I recommend them and am happy I went with ABC!"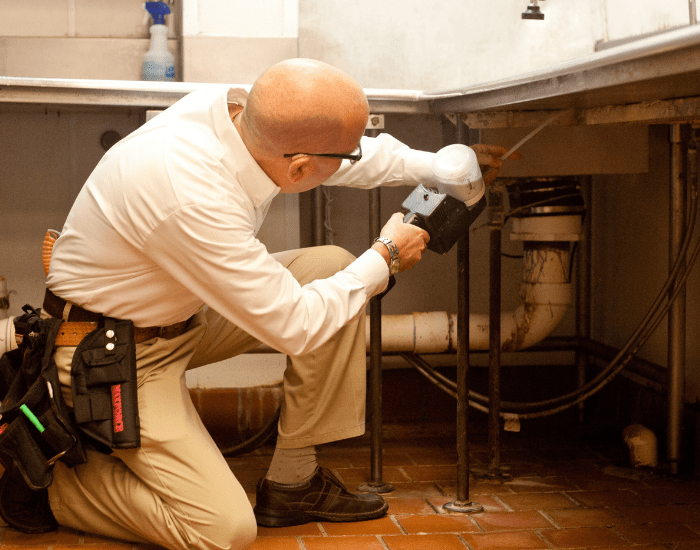 Need Pest Control For Your Business?
We understand that businesses have different needs than residences. That's why we have specially trained technicians who can service your business.
ABC's Complete List of Home Services In Dallas
Why deal with multiple service providers when ABC can do it all?