Pest Control in Carrollton, TX
Carrollton residents are big proponents of nature, which is great, because we've got a fantastic warm climate that allows us to enjoy spending time outdoors for much of the year. The same weather that makes the area so prized by human residents also tends to draw in all kinds of pests, which often sends us searching for professional pest control. Carrollton residents needing help to keep these unwelcome guests off their property turn to the experts at ABC Home & Commercial. We've been keeping Texas homes safe from pests for close to 70 years now, and we know how to deal with pretty much any pest problem.
Effective Pest Control Solutions
ABC has been providing Texas homeowners with unparalleled pest control services for generations. During that time, we have developed an approach and protocol which offers homeowners with proven, long-term pest control solutions.
Our Signature Service includes the following:
An extensive analysis of the exterior of your home to record any changes from when we first inspected it
Targeted and definitive treatment of your property, with the overarching goal of eliminating the pest infestation
The creation of a strategic barrier around your house to protect it from subsequent pest invasions
Treating cracks, holes, crevices and other points of entry along the home's exterior
Thoroughly examining hard-to-reach areas, including the attic and crawl spaces, to determine whether additional measures are required to control pests in these areas adequately
To help you feel safe and comfortable when an ABC team member comes to your home, ABC also conducts thorough background checks on all of our employees, engages in routine drug testing and closely monitors driving records.
Moreover, our technicians also receive ongoing training on recent advances in pest control science and technology, as well as the changing trends in industry practices.
The ABC Process
1. Contact ABC
When you contact us, we will schedule an inspection to get an understanding of the problem. In some cases, we can give you a quote over the phone.
2. Get An Estimate
If you have an inspection, we will send you a custom treatment plan and estimate afterward. Once we get your approval, we will schedule your treatment.
3. Treatment
We will come to your property and treat for pests in common hiding and nesting areas. Over time, you will start seeing less and less pest activity.
4. Prevention
Customers with our ongoing pest management services will receive periodic retreatments to prevent the return of the most common pests in our area.
The best way to give you the most accurate plan and estimate is to send out an inspector to physically examine your property, and for the majority of our customers, this is what we recommend.
This inspection is something that we provide completely free of charge. Upon arriving, the inspector will carefully assess the infestation, then draft a unique treatment plan and no-obligation estimate for you. Once you agree to these recommended next steps, we'll schedule your first treatment.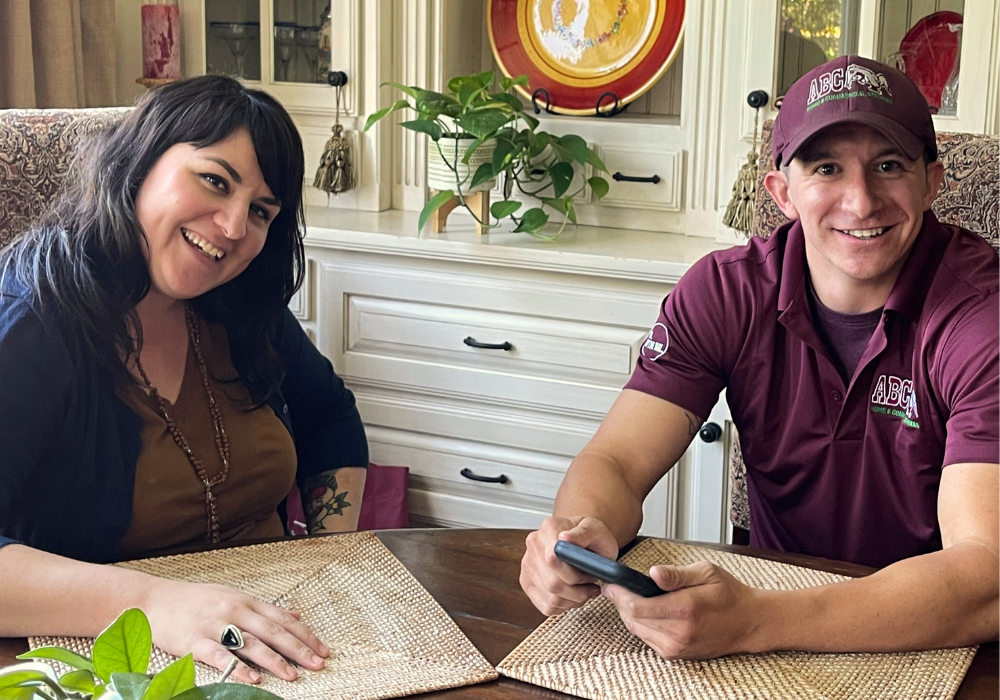 Get Started
We offer a full range of pest control services.
Frequently Asked Questions
Can ABC address concerns I might have about the impact of the pest control products on my children and pets?
We are a family-owned and managed pest control agency with a deep concern for the well-being of the families and communities we serve. Because of this, we only use products that have been approved for use in residential properties and which only impact the specific pest you want removed.
Still have questions or concerns? Let us know! We're always happy to talk about our methods and approach.
How long will ABC take to make my pest problem go away?
While we wish we had a clear answer to that question, the truth is that the duration of your treatment program will depend on the specifics of your particular pest problem.
After an ABC inspector evaluates your property, he or she will create a treatment plan to meet your goals and address your concerns. Since pest pressure in North Texas is high, most of our customers can expect to have at least a few treatments. We will do everything we can to provide you with an accurate forecast for when you can expect the problem to be resolved, based on the information you provide and how pests respond to the treatments we apply.
Get Started
We offer a full range of pest control services.
Additional Pest Control Service Areas in Greater Dallas
ABC serves many surrounding communities, including, but not limited to:
What Our Customers Are Saying
"We have used ABC Commercial Services for a number of years. Our current technician Hunter Johnson is doing an excellent job responding to customer requests and he is very thorough in his twice a month visits to our village. We have had several occasions to call technicians this past year on urgent matters. They have always responded in a timely manner. It is a big job to handle a Village of 128 units. ABC has so far met the challenge."
"Hunter is the BEST SERVICE TECH EVER!! Extremely professional, knowledgeable, reliable, and responsive. His 5 star service has made me an ABC client for life! Thank you for all your help!! Absolutely Exceptional!"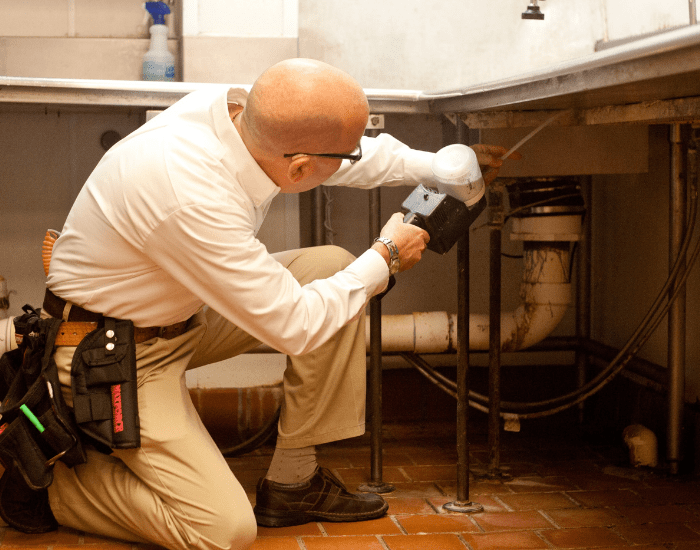 Need Pest Control For Your Business?
We understand that businesses have different needs than residences. That's why we have specially trained technicians who can service your business.
ABC's Complete List of Home Services in Dallas
Why deal with multiple service providers when ABC can do it all?