Pest Control in Grand Prairie, TX
After many failed attempts to deal with unwanted bugs and critters on your own, you may be feeling frustrated and defeated. Unfortunately, our climate and geography makes these infestations common. When you contact ABC Home & Commercial Services for pest control in Grand Prairie, you can feel confident that our pros can handle your problem. With over 70 years in the business, our custom solutions get results.
Effective Pest Control Solutions
Our pest control plans are created using the scientifically-proven principles of the Integrated Pest Management (IPM) philosophy. With decades of experience in the pest control industry, we also have a firm grasp of how local conditions and weather can affect pest behavior. We've used this knowledge to develop an extensive in-house training program that all specialists go through before conducting service calls. This deep understanding of the best techniques to target and control pests has helped us develop our Signature Service.
Our Signature Service includes:
A thorough inspection of your property so we can take note of any new factors that could make you more vulnerable to a pest infestation.
An application of preventative solutions, when needed.
Targeted solutions applied along the exterior of your home to create a barrier against pests.
A dusting of preventative products around potential pest entry points, such as near weep holes or air conditioning lines.
When necessary, filling cracks and crevices with copper wool to prevent pests from entering your home.
An inspection of your attic and crawl spaces to determine if any additional treatments are needed.
ABC is proud to be a QualityPro accredited business. To maintain this credential we have a strict hiring process in place. In addition to a thorough interview, all job applicants are drug tested, background checked and have their driving record checked. Additionally, all team members go through regular training and testing to ensure we are maintaining our high standards for pest control service and customer service.
The ABC Process
1. Contact ABC
When you contact us, we will schedule an inspection to get an understanding of the problem. In some cases, we can give you a quote over the phone.
2. Get An Estimate
If you have an inspection, we will send you a custom treatment plan and estimate afterward. Once we get your approval, we will schedule your treatment.
3. Treatment
We will come to your property and treat for pests in common hiding and nesting areas. Over time, you will start seeing less and less pest activity.
4. Prevention
Customers with our ongoing pest management services will receive periodic retreatments to prevent the return of the most common pests in our area.
Every pest problem is unique and can present different challenges. This is why we typically prefer to inspect your property in person to get a better understanding of the particular problem you have. After your complimentary inspection, we provide you with an estimate. In some cases, we can offer an estimate over the phone.
During your in-person visit, you can expect your pest control specialist to:
ask you about what pest activity you've been noticing around your property or where you've been seeing pests,
conduct an inspection to locate pest hiding spots, potential entry points and any pest-related damage,
assess your property for any unique characteristics or environmental factors that could be making your home and yard more attractive to pests and
explain our pest control protocols and answer any questions you may have about our suggested treatments or the pests.
When we get your approval of our recommended next steps, we will schedule your first treatment call.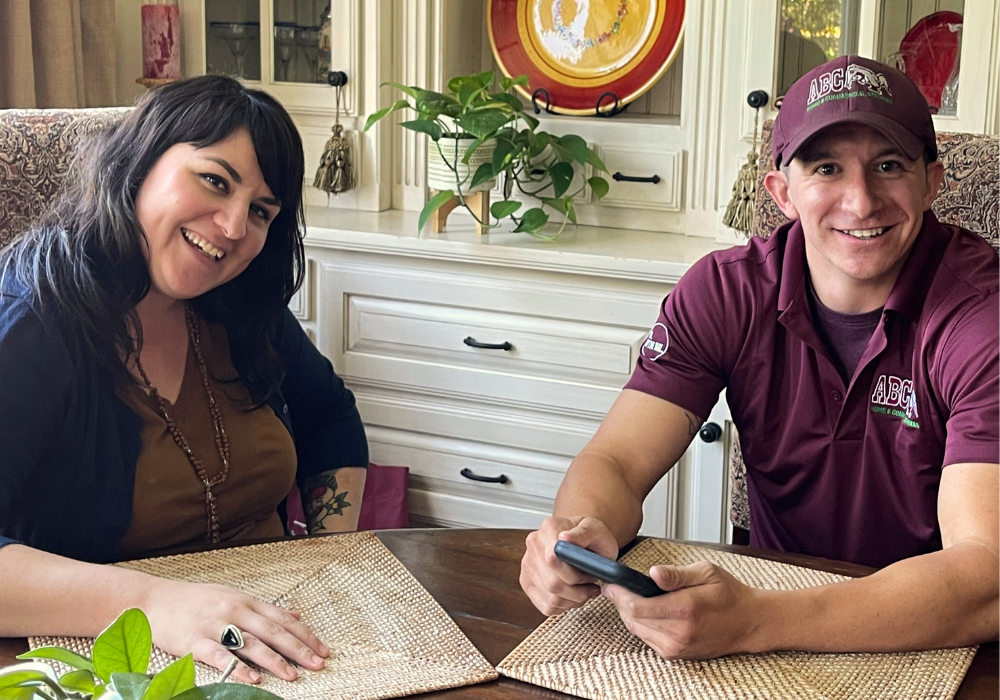 Get Started
We offer a full range of pest control services.
Customers have been choosing ABC for pest control since 1949 because we get results. We have a rigorous in-house training person once a technician joins our team. In addition to having highly-trained and certified pest control professionals, you can feel comfortable whenever a specialist arrives at your home, as all job applicants are drug tested and background checked.
Finally, as a family-run business, one of our values is that we always treat our customers' homes as if they were our own. When it comes to pest control, Grand Prairie homeowners know they can count on ABC for friendly, attentive service.
Frequently Asked Questions
What can you tell me about how friendly the products you use are for my pets and children?
Our top priority is the well-being of your family. As a family-run business, we only select products that we would feel comfortable using in our own homes and yards. Additionally, we only select treatment solutions that are specially formulated for residential use. As part of our training, our technicians are instructed in how to apply treatments in only targeted areas and to use any solutions at the lowest concentrations possible. We believe in transparency, so feel free to ask your ABC specialist any questions about your treatment plan.
How often does ABC need to treat my home?
To effectively control pests, we tailor our treatment plans to your property. This means that there is no standard answer to this question. At the end of your initial inspection, your specialist will be able to tell you how many treatments will be needed to get the pest problem under control.
When determining how many times we will need to treat your property, we will consider the type of pest on your property, the season, the extent of the infestation and any other unique factors. We understand that most homeowners would like to hear that their problem will be resolved in just a few visits. However, pest pressure is high in the DFW metro, so we typically recommend multiple treatments to ensure the pests have been controlled and reproduction has halted.
Because most pests have seasonal life cycles, we usually suggest signing up for our ongoing pest management program to keep pest populations low throughout the year. We also offer outside-only treatments, so you can go shopping at the Grand Prairie Premium Outlets or take the kids to the Epic Waters Indoor Waterpark while we're hard at work treating your property. All we ask is that you provide us with any needed information to gain access to your property.
Get Started
We offer a full range of pest control services.
Additional Pest Control Service Areas in Greater Dallas
ABC serves many surrounding communities, including, but not limited to:
What Our Customers Are Saying
"We have used ABC Commercial Services for a number of years. Our current technician Hunter Johnson is doing an excellent job responding to customer requests and he is very thorough in his twice a month visits to our village. We have had several occasions to call technicians this past year on urgent matters. They have always responded in a timely manner. It is a big job to handle a Village of 128 units. ABC has so far met the challenge."
"Hunter is the BEST SERVICE TECH EVER!! Extremely professional, knowledgeable, reliable, and responsive. His 5 star service has made me an ABC client for life! Thank you for all your help!! Absolutely Exceptional!"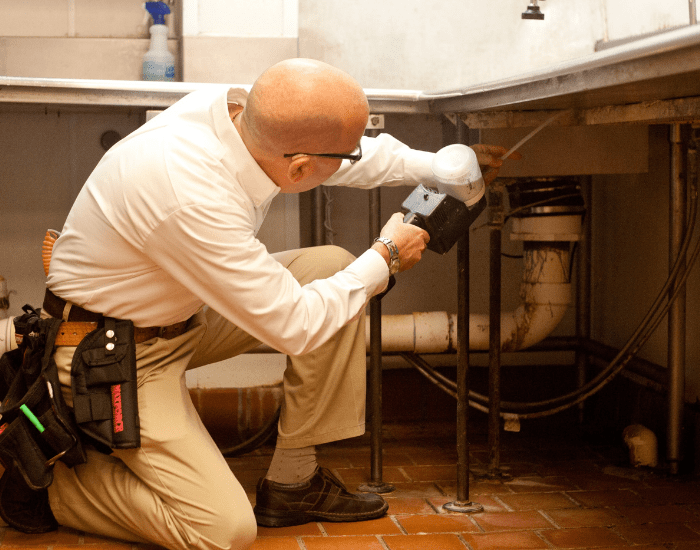 Need Pest Control For Your Business?
We understand that businesses have different needs than residences. That's why we have specially trained technicians who can service your business.
ABC's Complete List of Home Services in Dallas
Why deal with multiple service providers when ABC can do it all?