Pest Control in Richardson, TX
When unwanted critters and bugs take up residence on your property, it can feel like your whole life is turned upside down. Between dealing with the consequences, researching what to do and trying DIY solutions, a pest infestation is exhausting. Save yourself the time and energy by contacting ABC Home & Commercial Services for pest control in Richardson. Our pros will implement a treatment plan that gets results.
Effective Pest Control Solutions
With decades of experience providing pest control, Richardson area homeowners can feel confident that our pros will create an effective treatment plan. We have applied this knowledge, and the principles of Integrated Pest Management (IPM) to create our Signature Service. IPM is a pest management philosophy that is widely endorsed by many reputable organizations, including the Environmental Protection Agency. With our Signature Service, ABC will keep pest populations on your property low throughout the year.
Our Signature Service includes:
A thorough assessment of your property so we can locate any new factors that could make your property more appealing to pests.
An application of preventative product, as needed.
Creating a barrier against pests by applying targeted solutions along your home's exterior.
Applying preventative products around potential pest entry points, such as near weep holes or air conditioning lines.
Filling new cracks and crevices with copper wool to prevent pest entry.
An inspection of your attic and crawl spaces to determine if any additional treatments will be needed.
ABC is proud to be a QualityPro accredited business. To earn and keep this credential, we have a strict hiring process in place. In addition to a thorough interview, all job applicants have their driving records checked, and are drug tested and background checked. Also, all of our specialists go through regular training and testing to ensure we are maintaining our high standards for pest control service and customer service.
The ABC Process
1. Contact ABC
When you contact us, we will schedule an inspection to get an understanding of the problem. In some cases, we can give you a quote over the phone.
2. Get An Estimate
If you have an inspection, we will send you a custom treatment plan and estimate afterward. Once we get your approval, we will schedule your treatment.
3. Treatment
We will come to your property and treat for pests in common hiding and nesting areas. Over time, you will start seeing less and less pest activity.
4. Prevention
Customers with our ongoing pest management services will receive periodic retreatments to prevent the return of the most common pests in our area.
ABC believes that the most effective treatment plans are tailored to the infestation. For this reason, we offer our customers free inspections and free estimates. In some cases, we can offer you a quote over the phone. But, in most cases, we prefer to start with the in-person inspection.
During your initial inspection, you can expect your pest control professional to meet you at your property and:
ask you about where you've been noticing signs of pest activity or where you've been encountering pests,
examine your property to locate pest hiding spots and potential pest entry points,
identify the species of pest, if necessary,
determine if there are any unique characteristics that are making your property vulnerable to pest infestations,
take note of any pest-related damage and
explain our pest control processes and address any of your questions or concerns.
Then, we will present you with a customized estimate. When we receive your approval, we will schedule your first treatment call.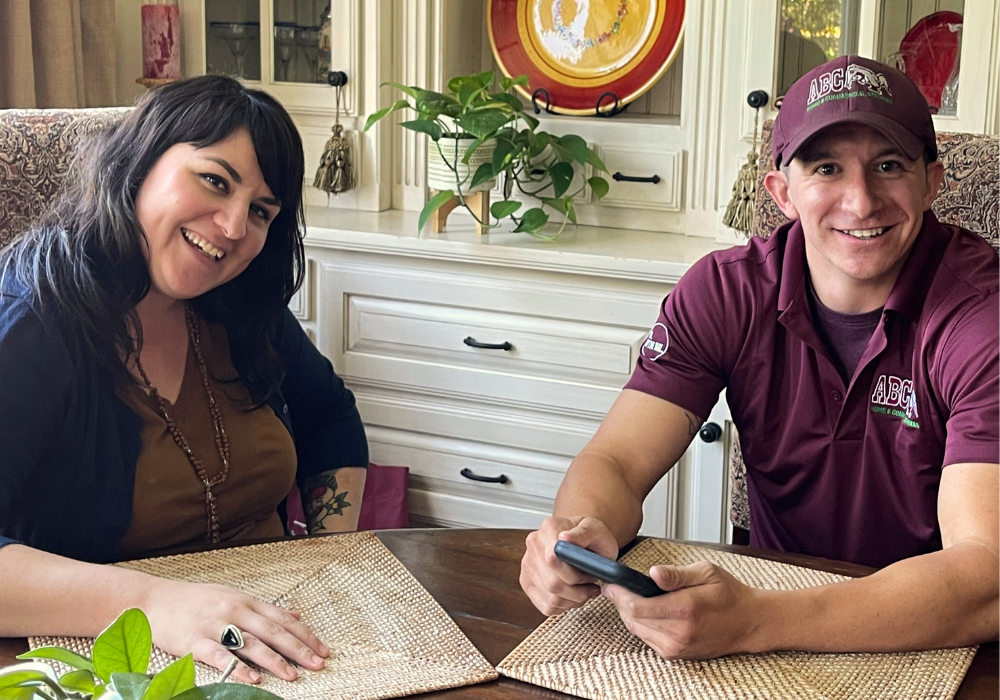 Get Started
We offer a full range of pest control services.
Pest control in Richardson can be difficult for homeowners, as pest pressure is high in this area. When you contact ABC for pest control, you can feel confident that you will receive effective pest control from a courteous specialist. In order to continue to meet and exceed our customers' expectations, we have a stringent hiring process in place. All job applicants go through a thorough interview screening,  as well as a drug test and a background check.
Before conducting service calls, all specialists go through an in-house training program to learn all about our standards for pest control service and customer service. Lastly, as a family-run business, one of our values is that we always treat our customers' homes as if they were our own. That means we promise to leave your property in better condition than we found it.
Frequently Asked Questions
What can you tell me about the products you will use?
ABC is a family-run business, and every product that we select is done so with our customers and their families in mind. We have a thorough research process, and we only select products that we would feel comfortable using on our own properties. Additionally, our highly-trained specialists determine the lowest concentration of chemicals to use to control your pest problem during your initial consultation. If you have any further questions, your specialist would be happy to answer them.
Get Started
We offer a full range of pest control services.
Additional Pest Control Service Areas in Greater Dallas
ABC serves many surrounding communities, including, but not limited to:
What Our Customers Are Saying
"We have used ABC Commercial Services for a number of years. Our current technician Hunter Johnson is doing an excellent job responding to customer requests and he is very thorough in his twice a month visits to our village. We have had several occasions to call technicians this past year on urgent matters. They have always responded in a timely manner. It is a big job to handle a Village of 128 units. ABC has so far met the challenge."
"Hunter is the BEST SERVICE TECH EVER!! Extremely professional, knowledgeable, reliable, and responsive. His 5 star service has made me an ABC client for life! Thank you for all your help!! Absolutely Exceptional!"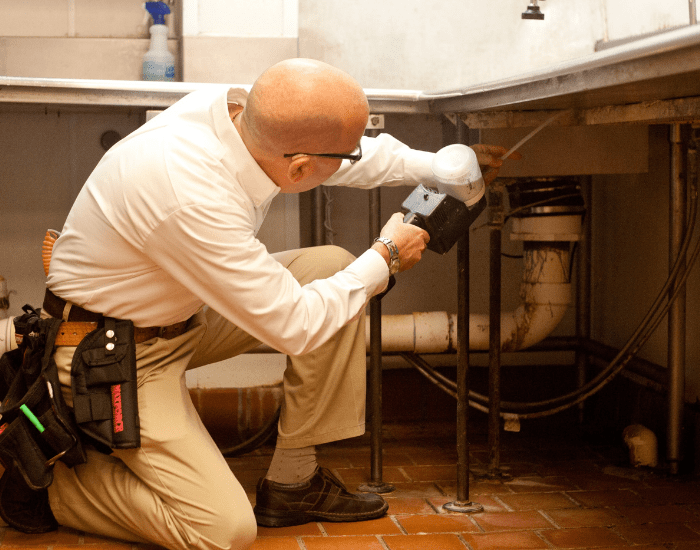 Need Pest Control For Your Business?
We understand that businesses have different needs than residences. That's why we have specially trained technicians who can service your business.
ABC's Complete List of Home Services in Dallas
Why deal with multiple service providers when ABC can do it all?