AC Maintenance in Fort Worth, TX
By having a licensed specialist perform routine check-ups on your air conditioning and heating system, you can catch repairs before they turn into a costly headache. In addition, routine maintenance can help extend the life of your system. When looking for reliable AC maintenance in Fort Worth, homeowners turn to the same company they have trusted for years: ABC Home & Commercial Services. With the acquisition of Daniels Air, ABC can provide customers in the Fort Worth area with air conditioning and heating services to keep living spaces comfortable.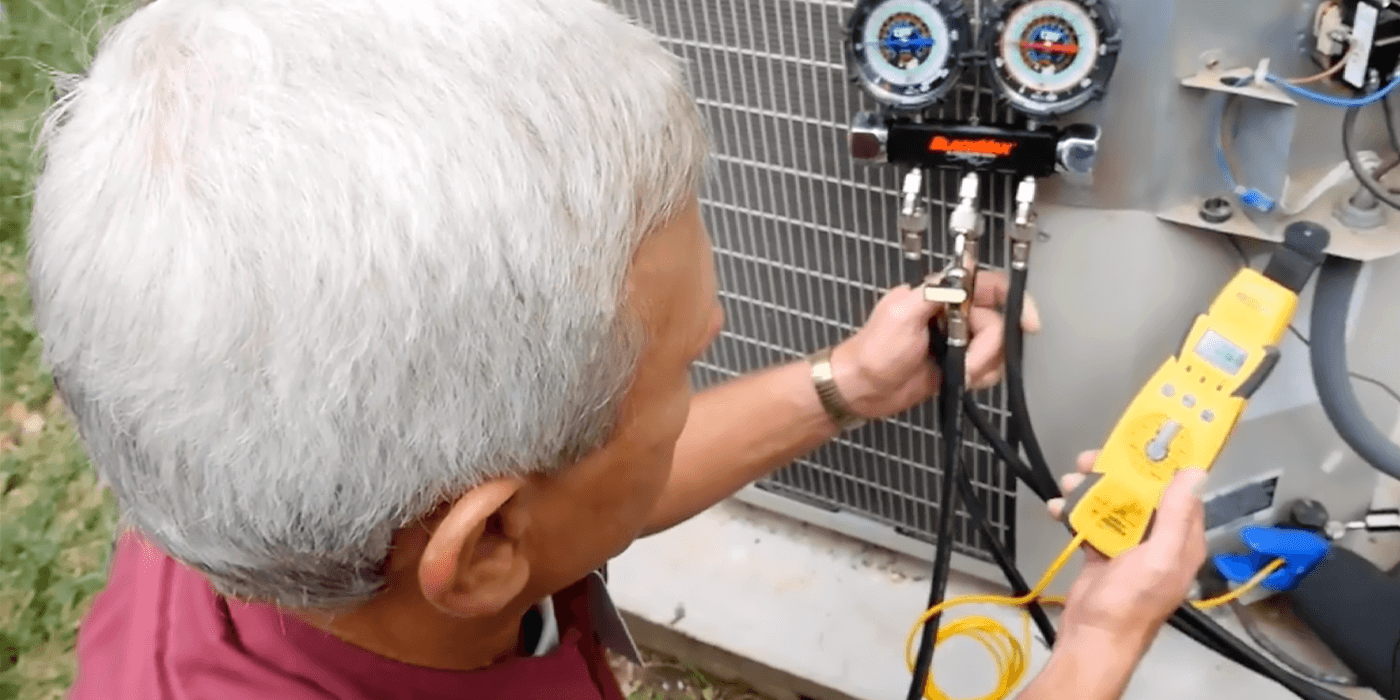 ABC offers an Advantage Maintenace Plan (AMP) so our customers can extend the life of their heating and cooling systems and avoid costly repairs. Customers who sign up for this maintenance plan can have peace of mind in knowing that their unit is working in optimal condition, In the long run, these homeowners find they can even end up saving money on heating and cooling costs.
By acquiring Daniels Air, a family-owned company local to the DFW metro, ABC can provide our customers with heating and cooling system repairs, maintenance and installations. When you contact us for these services, a specialist in a Daniels truck will arrive at your home to provide you with the same reliable, high-quality service that you have come to expect with ABC.
The ABC Process
1. Contact ABC
When you contact us, we will schedule a service call to evaluate the problem. For emergencies, we will send a pro to your home as soon as possible.
2. Get An Estimate
We'll provide you with an estimate for all needed services. Once we get your approval, our pros will get right to work.
3. Service
We will work quickly to perform the desired services. At the end of your service call, we'll update you on what we did and any other needed follow-up.
4. Follow-Up
Customers who sign up for our Advantage Maintenance Plan receive two tune-ups a year and peace of mind that their system is working as it should.
You may be surprised to learn that you can save up to 10% on your electric bills just by having regular maintenance performed on your air conditioning system. Also, regular maintenance can help extend the life of your air conditioning and heating system. Although most systems last anywhere between 10 to 15 years, you can put off the costly expense of a new system even longer if you commit to routine maintenance performed by a licensed professional.
During your maintenance calls, our specialists will be able to catch small repairs and warning signs that you may have before bigger problems occur. We will address any issues, helping you save money in the long run.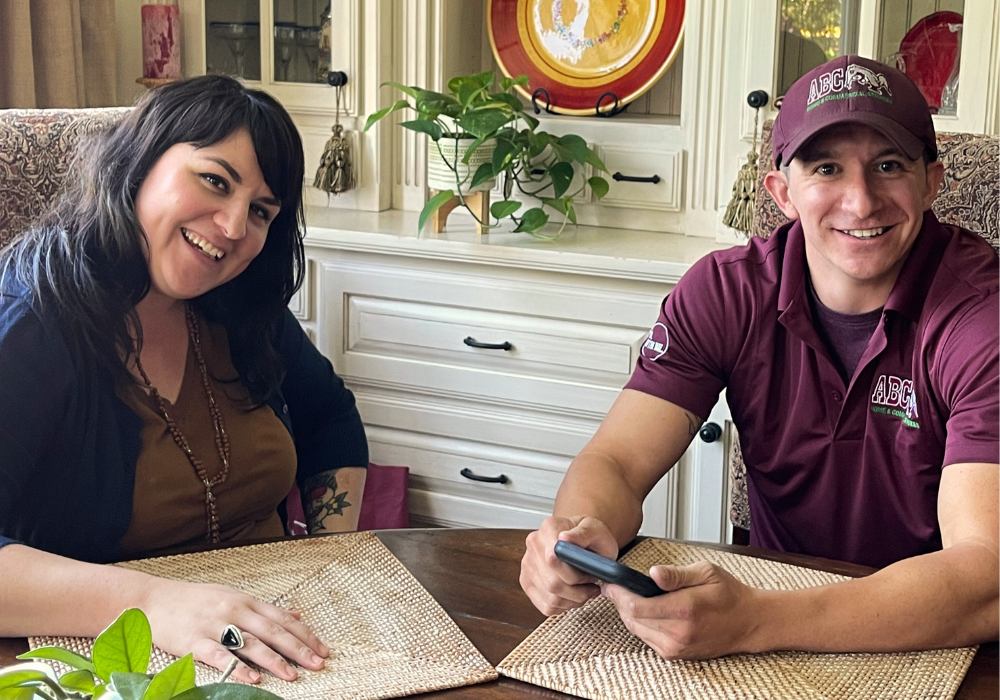 Get Started
We can turn your vision for your yard into reality.
Customers who take advantage of our Advantage Maintenance Plan receive both a spring and fall check-up. During these service calls, you can expect us to check your air filter, calibrate your thermostat and lubricate your blower motor.
In the spring, we will:
Check your freon charge, condensate drain, evaporator coil, volts, amps, capacitors and electrical connections
Clean your condenser coil
Add pan tablets to prevent water backup in your condensate drain lines
In the fall, we will:
Check your burners, heat exchanger, vent pipe and batteries in your smoke detector
Test safety controls
Inspect your ignition assembly
If needed, replace the batteries in your thermostat
Test your carbon monoxide and smoke detectors
Clean your flame sensor
Between our spring and fall service calls, you can rest assured that your air conditioning and heating system will be working efficiently and effectively.
ABC has built a reputation in Fort Worth and the surrounding communities for providing reliable, high-quality services to homeowners and business owners. All our team members go through an extensive hiring process. Prior to making any service calls, our technicians go through extensive in-house training.
ABC has acquired Daniels Air, which has allowed us to extend our list of service offerings to include air conditioning and heating repair, maintenance and installation. Daniels Air is a family-operated company that has many values in common with ABC. One of our promises to you is that our specialists will treat your home as if it was their own. When one of our specialists arrives at your home, you can expect the same friendly, reliable service you have come to expect when you contact ABC.
Frequently Asked Questions
Are there any additional benefits for signing up for the maintenance plan?
When you sign up for our AMP service, you get more than routine service calls. Our AMP customers can also take advantage of:
Discounts on repairs
No service fees or overtime charges
Discounts on equipment
Priority scheduling
ABC stands by the work of our heating and cooling professionals. We offer our customers a 100% satisfaction guarantee. If you're unhappy with the services we have provided, we will send a professional back to your home to make things right.
Get Started
We offer a full range of air conditioning & heating services.
ABC's Complete List of Home Services In Fort Worth
Why deal with multiple service providers when ABC can do it all?